Do you ever feel like your skin is—how should I put this—extra "naked" during winter? When your skin is being exposed to the cold, harsh weather all day without a coat of protection to lock in the moisture, it makes a brutal case for itchiness, flaking skin, or even severe peeling. That's when facial oil comes in and rescues your skin from the wintry woes. Jojoba oil, in particular, is giving us main character energy this season in terms of its intensely hydrating, ultra-nourishing power for both our skin and hair. So whether you're new to the oil game or a skincare veteran looking for a buzzy ingredient to switch things up, jojoba oil is the suit of armor your dry winter skin (or hair too) needs! Keep scrolling to learn everything you NTK about jojoba oil and how to introduce it to your daily routine!
---
What is jojoba oil?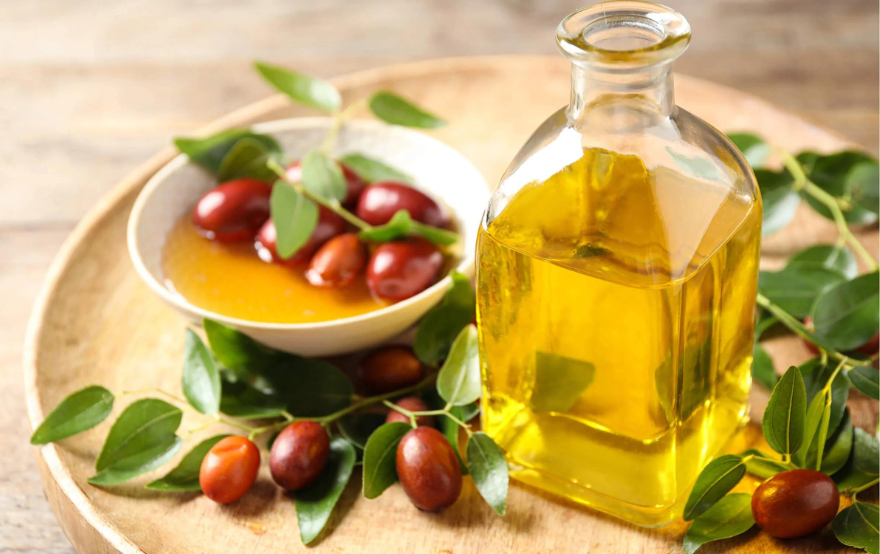 Jojoba oil is a natural oil derived from the seed of Simmondsia chinensis plants, also known as jojoba plants, which can be found in the South America region. Not only is jojoba oil a great source of hydration that nourishes, softens, and smooths the skin, it also does a great job at balancing natural oil production and reducing acne. It harnesses potent antioxidant power with great anti-inflammatory and antibacterial properties, as well as vitamin C & E, protein, and minerals. Jojoba oil can be applied topically to treat acne, eczema, psoriasis, sunburn, and chapped skin. Research has also shown that it can be applied to the scalp and hair to help boost hair growth and improve hair health.
---
How to use jojoba oil?
Compared to other types of oil-based beauty staples, Jojoba oil products generally have a lighter texture and higher permeability that helps purify the pores and nourish the skin from deep within. You can find it in a wide range of products from skincare, and body care, to hair care since it is applicable on the lips, face, body, scalp, and hair—basically any part of your body that needs that extra TLC. So if your chapped lips or flaky skin begins to act up during winter, take it as a sign to finally introduce jojoba oil to your daily routine. Scroll down for the complete beauty roster and thank us later *wink wink*!
- Jojoba Oil for Face -
Neulii - JoJoba Moist Cleansing Balm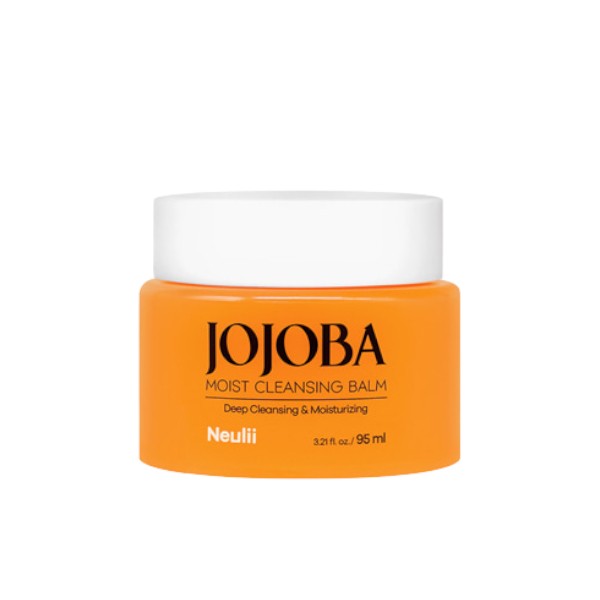 Courtesy of Korean Skincare Brand - Neulii
Consider the Neulii JoJoba Moist Cleansing Balm your next favorite skincare staple to make your dry winter skin feel lavished, thanks to its smooth-gliding, sherbet-like texture that melts like a dream. Its purifying formula is infused with jojoba seed oil and other skin-friendly plant extracts such as ginkgo biloba leaf extract, green tea extract, camellia japonica leaf extract and more. This hypoallergenic cleansing balm that not only helps remove heavy makeup or waterproof eyeliner but also reset your skin with ample moisture and much needed comfort.
CELIMAX - Derma Nature Fresh Blackhead Jojoba Cleansing Oil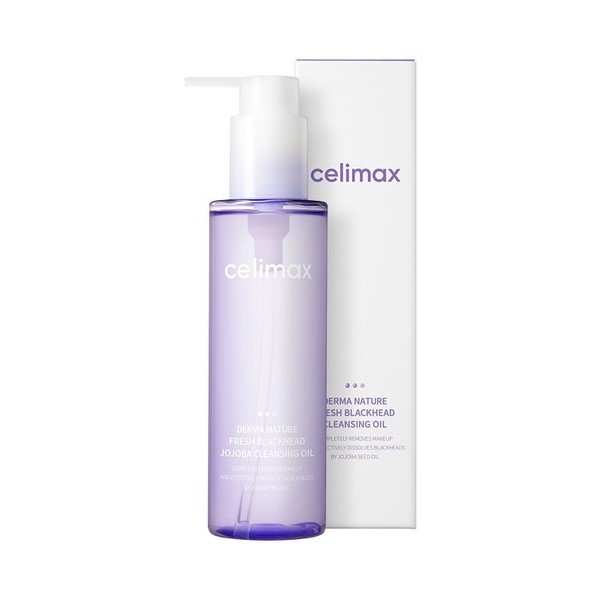 Courtesy of Korean Skincare Brand - CELIMAX
Hailed as the "Headshot Oil" for its blackhead-removing power, the CELIMAX Derma Nature Fresh Blackhead Jojoba Cleansing Oil is spiked with jojoba seed oil which helps curb excessive sebum and the formation of whiteheads and blackheads. To top it off, this cleansing oil also features a cocktail of five other plant seed oils including Bergamot Fruit Oil, Meadowfoam Seed Oil, Sunflower Seed Oil, Sweet Almond Oil, and Olive Fruit Oil that will leave your dry skin hydrated and soft even after the cleansing oil is washed off.
aromatica - Organic Golden Jojoba Oil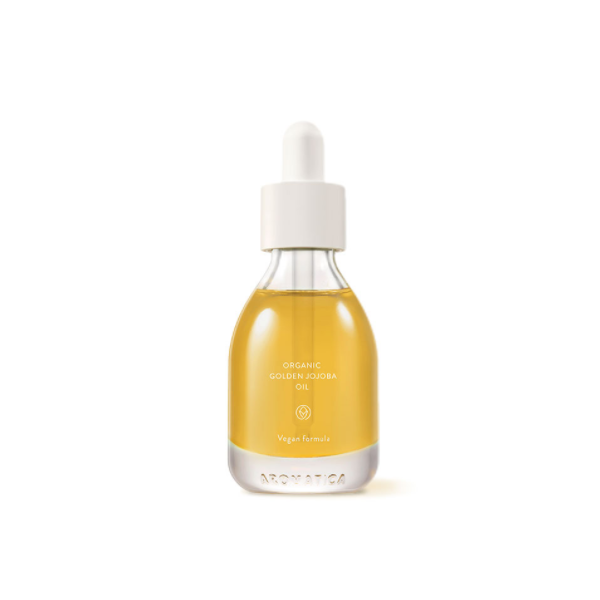 Courtesy of Korean Skincare Brand - aromatica
Drench your skin with the elevated power of the aromatica Organic Golden Jojoba Oil which is packed with a whopping 100% of jojoba seed oil derived from the seeds of the jojoba tree, which grows in dry climates. It leaves behind a moisturizing film with every use to really hydrate the skin with a perfect oil-moisture ratio that optimizes your skin's vitality and boosts its natural radiance so all you can expect after slathering on these golden drops is baby-soft, pampered skin.
- Jojoba Oil for Lips -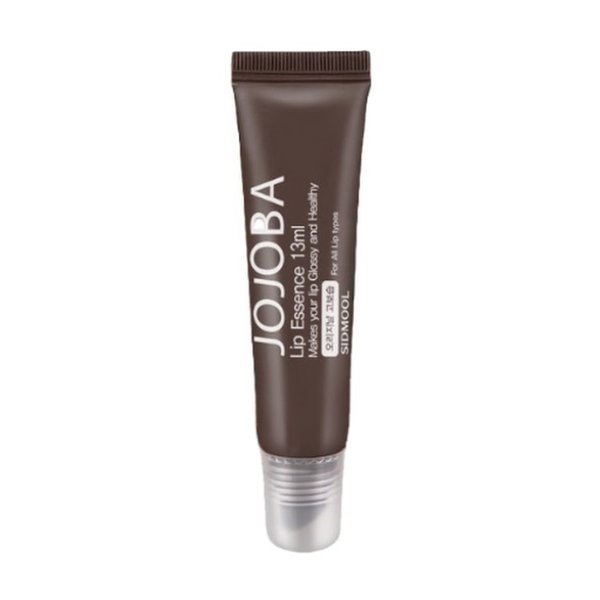 Courtesy of Korean Skincare Brand - Sidmool
If your current lip balm isn't doing it for you anymore, the Sidmool Jojoba Lip Essence is the new ride-or-die you carry around in your purse to save yourself from the season of dry, chapped lips. This lip essence contains jojoba seed oil, royal jelly extract and plant-derived oils to moisturize dry lips and protect them from external aggressors with a hydration barrier. It also enhances skin elasticity and transforms your lips into healthy, plump lips. Not to mention its orange-scented formula that will bring a refreshing uplift to your mood, thanks to the natural essential oil.
- Jojoba Oil for Hair -
Dr. Orga - Jojoba & Tea Tree Shampoo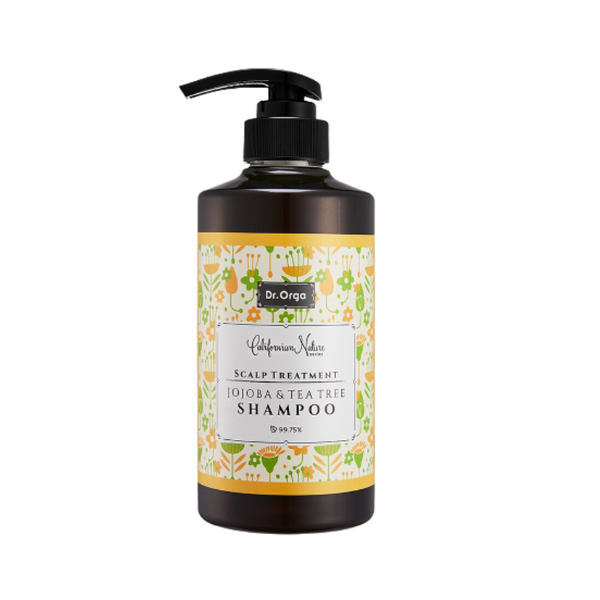 Courtesy of Korean Skincare Brand - Dr. Orga
Got a troubling case of oily scalp? Count on the Dr. Orga Jojoba & Tea Tree Shampoo to revive and replenish your dry, weakening hair and soothe irritated scalp with the nourishing power of jojoba oil and tea tree oil. Its pH balancing formula makes for the perfect scalp treatment and helps keep your frizzy strands in place during the dry winter months. Stock up and pamper your hair with this shower staple to keep your hair shiny and refreshed.
PUREDERM - Shiny & Hydrating Hair Mask (Jojoba Oil)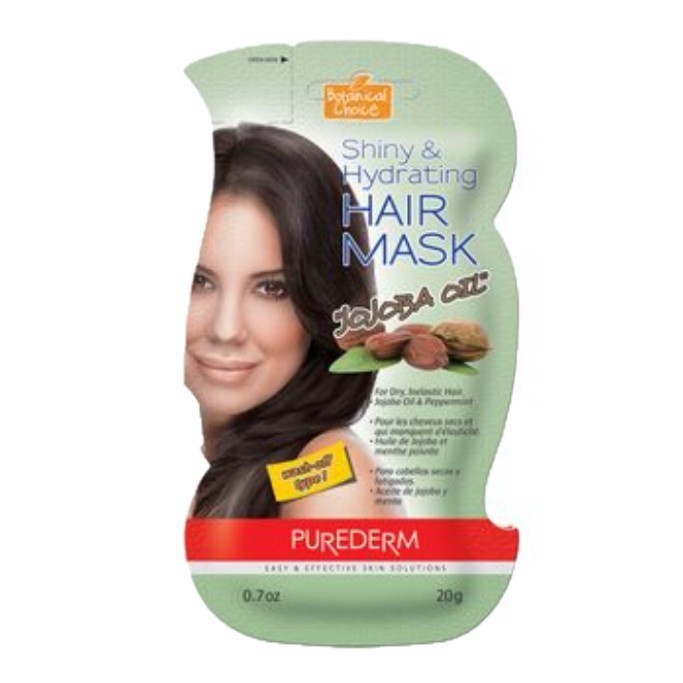 Courtesy of Korean Skincare Brand - PUREDERM
Jojoba oil is an oil composition that is frequently used as a moisturizer. It is rich in minerals and vitamins to nourish damaged hair. How to fix damaged hair with jojoba oil hair products? We recommend the PUREDERM Shiny & Hydrating Hair Mask (Jojoba Oil). This hair mask is a rich, cream treatment formulated with jojoba oil, peppermint and other botanical ingredients to revitalize damaged hair strands.
---
Want to test it out and see if jojoba oil is your next MVP ingredient? Browse our best jojoba oil products to refine your Korean skincare routine starting today! Follow us on Instagram and Facebook to get more instant product updates and skincare tips!
Disclaimer: We strongly recommend anyone with problematic skin conditions seek professional advice from dermatologists and sort out what ingredient works best for your skin type to get the result you want.