What is maskne? Maskne is a skin condition derived from mask acne, caused by prolonged hours of wearing a protective face mask. The sweat and bacteria continue to rub onto your skin underneath a mask, causing irritation, dehydration and acne breakouts. But don't worry, even though going mask-free is not our option, we have the perfect skincare tips and maskne treatments that will save your day!
---
How to prevent maskne in the first place?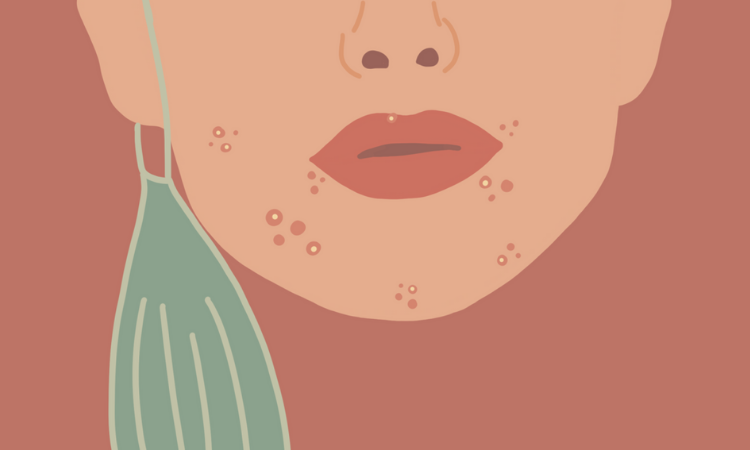 Graphic by Ryan Sheehy
1. Wear a face mask made of lightweight material. Dermatologists suggest that, when it comes to picking the best face mask to wear in public, 100% cotton face mask would be the perfect compromise as the material is relatively more breathable and does not cause extra burden on the skin to cause maskne. But of course, you should balance the face mask material with the level of protection that it comes with.
2. Streamline your everyday skincare routine. Using too many skincare products can actually - surprise, surprise - stress out your sensitive skin even more with a face mask on. Get into the "skinimalist" mindset and stick to the most basic skincare routine without the heavy-lifters so your maskne doesn't have an excuse.
3. Ditch (or at least tone down) your makeup. Wearing a full face of heavy makeup underneath a face mask all day will increase the chance of clogged pores and breakouts, which will turn into the nightmarish maskne. If you must apply makeup, keep it light and simple. For a casual daily look, a tinted moisturizer + a sunscreen will do the perfect job.
---
How to treat maskne for my skin type?
Dealing with maskne is not a one-and-done thing. Regardless of your skin type and skin condition, the first step is to identify which ingredients are best for acne. Consider AHA, BHA, PHA, centella asiatica, green tea and hyaluronic acid your BFFs when you shop for your skincare products. Read on for more targeted solutions to treat maskne based on your skin type.
Maskne on Sensitive Skin
If you have a sensitive skin type or suffer from a highly reactive skin condition, opt for a gentle skincare products with a mild formula that treats irritation without making it worse. Apart from centella asiatica, mugwort's soothing properties also make it a top-choice ingredient for those who have rosacea, eczema, atopic dermatitis, and psoriasis in terms maskne treatment. That's why mugwort is so commonly found in Korean skincare products that target sensitive skin.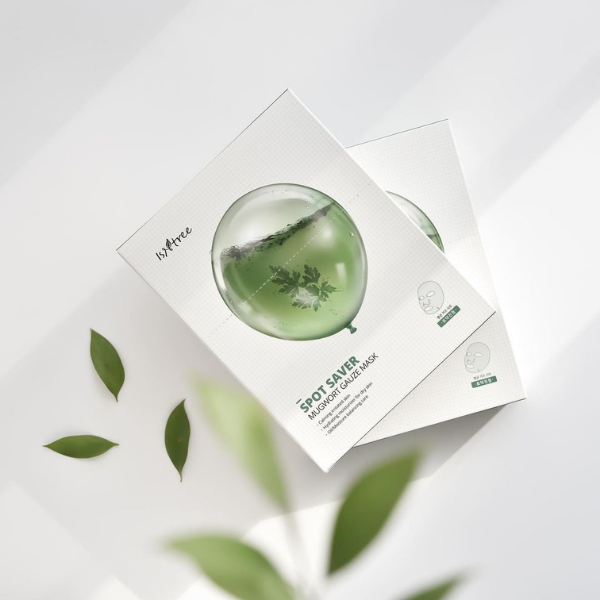 Courtesy of Korean Brand - Isntree
Korean brand Isntree's Spot Saver Mugwort lineup is a great rememdy to soothe maskne for sensitive skin. The Isntree Spot Saver Mugwort Gauze Mask is one of our team's favorites, together with the Isntree Spot Saver Mugwort Ampoule as a powerful night-time duo. The mugwort-enriched formula helps to clarify, brighten and strengthen tired and damaged skin. Don't forget to try our top-shelf favorite MISSHA's Time Revolution Artemisia Treatment Essence if you're looking for a soothing + hydrating essence that boasts potent anti-inflammatory benefits to your sensitive skin.
---
Maskne on Oily Skin
On the days when your maskne skin is feeling extra bumpy because of congested pores, switch to using more lightweight skincare products that are in gel-like texture to avoid extra burden on your oily skin. Also, exfoliation and pore clearing are something you should do on a regular basis to treat maskne for your oily skin.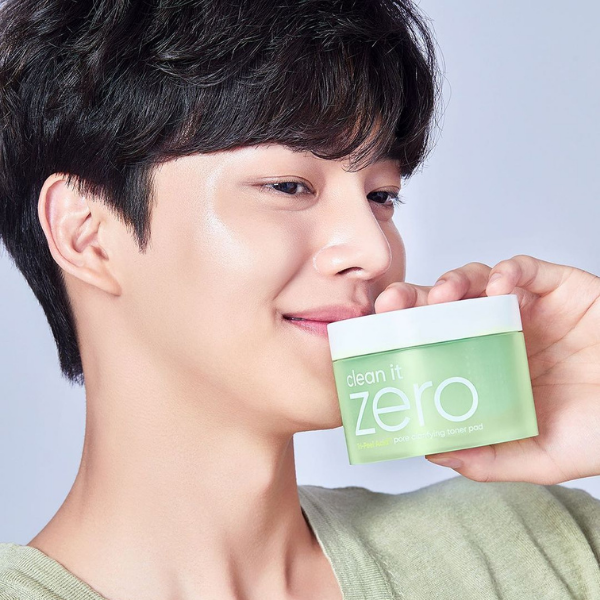 Courtesy of Korean Brand - BANILA CO
Remember, clogged pores and excess sebum are your biggest enemies, so make sure to keep them at bay with an effective exfoliator or any BHA-infused skincare products. That's why you should swap in BANILA CO's Pore Clarifying Toner Pad for your daily skincare routine to trade your maskne-plagued oily skin for a smoother, clearer complexion sans the clogged pores and dead skin cells.
Get your hands on the SOME BY MI AHA-BHA-PHA 30 Days Miracle Acne SOS Kit in case you need a stronger, more fast-acting backup. You never know when maskne gets extra moody so it's always better to be prepared with a "maskne kit" at home.
---
Maskne on Dry Skin
Maskne is in a more complicated relationship with dry skin than with oily skin. Why? When you skin lacks moisture, it gets dry and scaly. The glands beneath your skin will then produce more sebum to counteract the dryness, which may lead to breakouts and typical maskne.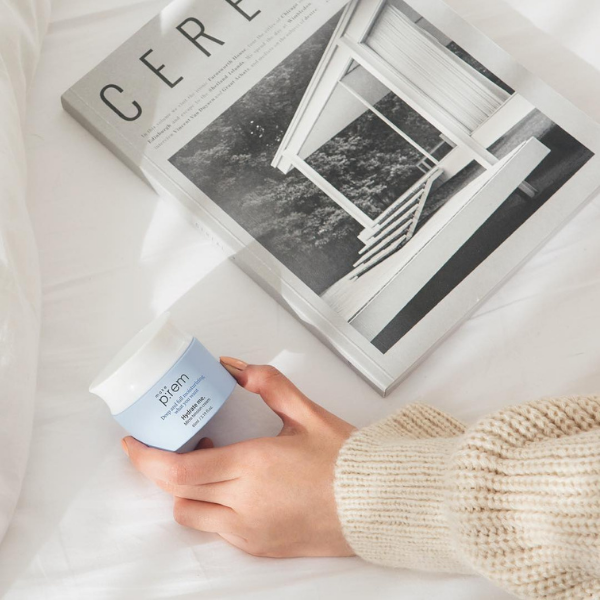 Courtesy of Korean Brand - make p:rem
You should avoid over-drying cleansers or harsh ingredients like denatured alcohol, mint, menthol, eucalyptus, and lemon; and go for nourishing and ultra-moisturising skincare products with hyaluronic acid. Case in point: make p:rem's Hydrate me. Micro tension cream. This famous dupe for Tatcha's Water Cream comes with a similar hydrating ingredient base featuring hyaluronic acid, glycerin, dimethicone, and sodium hyaluronate.
Other overnight hydrating remedies you should try include the NEW Dr. Jart+ Good Night Dermask Water Jet Vital Hydra Sleeping Mask and Isntree's Hyaluronic Acid Water Sleeping Mask to keep your dehydrated skin in check.
---
Maskne on Combination Skin
Keeping your combination skin happy and maskne-free might seem like a chore because you need to care for both dry and oily parts of your skin. But the truth is, simplifying your skincare routine and using gentle, pure ingredients will do just enough.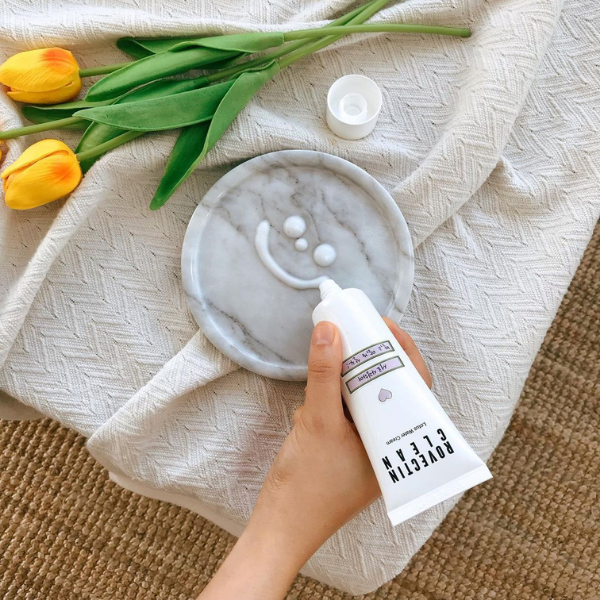 Courtesy of Korean Brand - ROVECTIN
ROVECTIN's Clean Lotus Water Cream features a minimal list of ingredients that will make your daily skincare routine for your combination skin seem less like a chore.. This Korean face cream helps hydrate and purify your skin with the right amount of moisture to keep your combination skin tamed and calm. Free from alcohol, parabens, and allergens, this cruelty-free, vegan friendly moistuizer contains 75% lotus extract which helps achieve clear and healthy skin to make you look rejuvenated throughout the season.
---
Maskne is the new normal? Sorry, this skincare guide says otherwise. Refine your Korean skincare routine with the best maskne treatment based on your skin type and let your maskne officially be a thing of the past starting today!