If you're the kind of person who gets perked up by anything related to anti-aging or anything with the word "anti-oxidants", this Korean brand Haruharu WONDER checks all the boxes for you. Haruharu WONDER knows a thing or two about finding the right ingredients and creating a range of topical anti-aging products using plant-based ingredients that will help reverse your age without being a heavy-lifter. So sit back, relax, and allow Haruharu WONDER ease you into your age-reversing journey!
---
Who is Haruharu WONDER?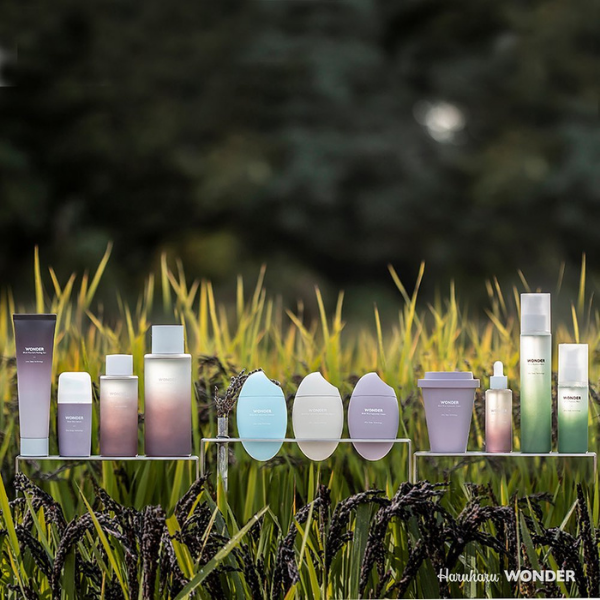 Courtesy of Korean Brand - Haruharu WONDER
Haruharu WONDER, meaning "everyday wonder" in Korean, is a lifestyle skincare brand that pursues honest beauty in a daily skincare routine. Passionate about finding the healthiest superfood ingredients like Maqui Berry and Honey Green Tea, Haruharu WONDER this K-Beauty brand leads with a philosophy to improve your skin's healthy day by day with the best naturally-derived ingredients and Korean skincare formula. All Haruharu WONDER products, including the Haruharu WONDER face mask collection, are formulated based on elaborate research and repeated experiments to effectively help each skin type with distinctive natural fermentation technology and biotechnology, which will help optimize and amplify raw ingredients' effect and the delivery of active ingredients.
---
- Black Rice -
Fun fact: Black Rice was considered as "forbidden rice" because they were, for many centuries, reserved only for the wealthy bunch. Fermented Black rice extract is a mixture of various species of whole rice and was already being cultivated in China 10,000–14,000 years ago. It helps with anti-aging and supplies moisture and nourishment to make your skin look firm and supple.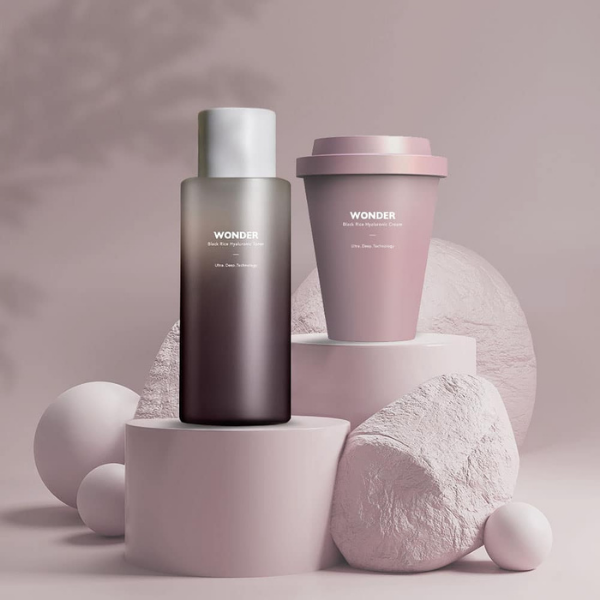 Courtesy of Korean Brand - Haruharu WONDER
Black Rice is used as a primary ingredient in Haruharu WONDER's hallmark Black Rice collection due to its amazing ability to stimulate metabolism and soften the skin to combat signs of aging. We highly recommend starting your daily skincare routine with the Black Rice Moisture 5.5 Soft Cleansing Gel, which is formulated with naturally-derived surfactant extracted from coconut that delivers gently and thorough cleansing of dead skin. Follow it with the highly nourishing Black Rice Hyaluronic Toner to comfort your skin, as well as the Black Rice Serum. Consider the Black Rice Serum the extra TLC for your skin, it is a mighty fermented serum that packs a powerful hydrating punch to protect skin against free radicals like UV rays and pollutions.
Courtesy of Korean Brand - Haruharu WONDER
Another plant-based fan-favorite goodie from the Haruharu WONDER's Black Rice range is the Black Rice Bamboo Mist, which doubles as a fine-spray toner AND an on-the-go face mist (aka a great wake-up call for exhausted skin). Made with antioxidant-rich bamboo and beta glucan, this Korean face mist delivers ultra-light moisture to your skin.
---
- Honey Green -
When you marry two goodie ingredients together, you'll get Haruharu WONDER's beloved Honey Green range. Mixing fermented green tea with honey is not only good for calming inflammed skin, but also helps improve your overall skin complexion and restore a youthful glow to your skin.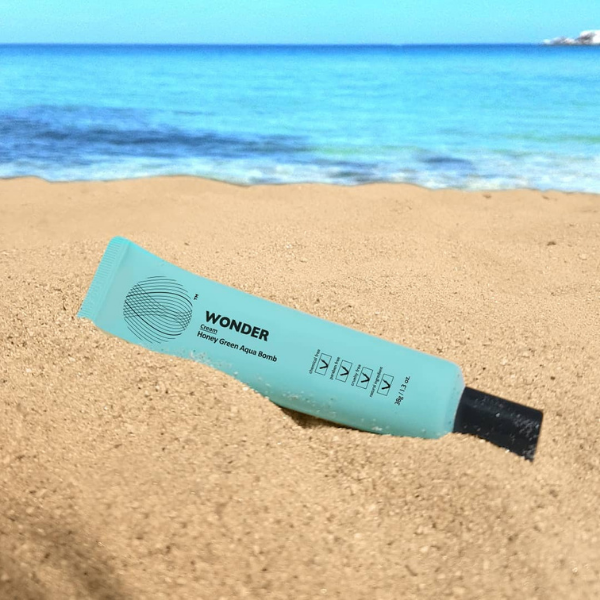 Courtesy of Korean Brand - Haruharu WONDER
Haruharu WONDER's Honey Green Aqua Bomb Cream is a fan-favorite holy grail among the Haruharu WONDER Honey Green range. This Korean face cream has the best recipe that is made to deliver deep moisture to drench your skin in lasting hydration. It combines fermented green tea extracts with honey which is a powerful duo for anti-inflammatory results and moisturizing nourishment. Feed your dry skin with a scoop of this delicious moisturizing cream for natural anti-inflammatory solutions.
If you're currently bothered by weak, damaged skin from daily external stressors, we highly recommend the Honey Green Repairative Cream from Haruharu WONDER Honey Green range. Apart from fermented green tea + honey, this under-rated moisturizer also features adenosine which is excellent at correcting wrinkles and preventing trouble and skin regeneration.
---
- Maqui Berry -
Putting this yummy superfood ingredient here just in case you have a sweet cravings for all things berry... Maqui Berry is as exotic a fruit as it is a functional, healthy ingredient for your skin, growing wild in South America with a dark-purple appearance. It is loaded with antioxidant - packed with up to three times more than blackberries, blueberries, strawberries and raspberries.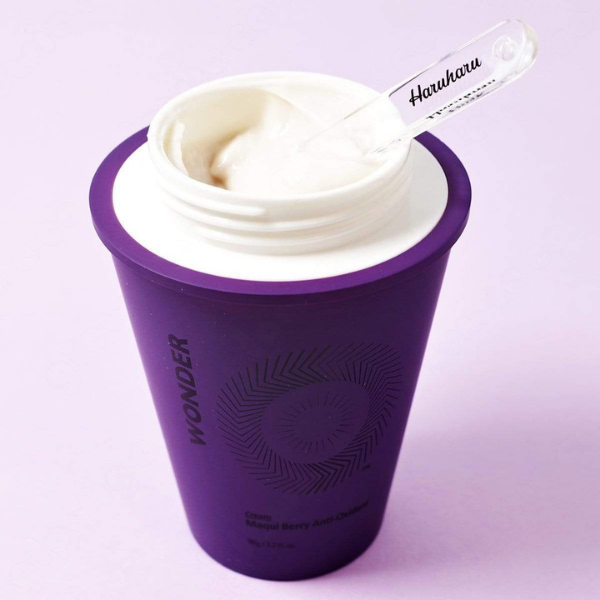 Courtesy of Korean Brand - Haruharu WONDER
Haruharu WONDER's Maqui Berry Anti-Oxidant Cream and Maqui Berry Anti-Oxidant Mask from Haruharu WONDER Maqui Berry range make a great team for your night-time routine thanks to their rich and nutritious blend of fermented maqui berry and sunflower seed oil. It helps with skin regeneration and cell turnover. What's more to love about this duo (especially the Haruharu WONDER face mask) is the patented natural liposome technology. It encourages healthy skin functions, including regeneration, anti-inflammatory responses, and targeting a multitude of skin imperfections. Not to mention the Haruharu face mask is made of friendly 100% pure cotton without non chlorine-bleaching process that allows a delicate touch with enhanced adherence with the skin.
---
Refine your Korean skincare routine with Haruharu WONDER's skincare products to upgrade your anti-aging regimen. What's even better? All Haruharu WONDER products are up to 15% OFF now so start stocking up now!