In case you didn't get the memo, fermented ingredient is one of the K-Beauty trends expected to bloom in 2022. There is already a whole new generation of Korean skincare products that put famous fermented ingredients like, galactomyces, bifida ferment filtrate, kombucha and fermented rice water into the mix. But are they really worth the hype? (And the answer is YES.) That's why it's time to take a close look at what exactly fermented ingredients do and what are some of the common MVP fermented ingredients we should look out for! From fermented essences to fermented toners for face, keep scrolling to see the best fermented skincare products we've rounded up for you.
---
What is fermentation in skincare?
According to dermatologists, fermented ingredients or fermented skincare products, through fermentation, introduce universally skin-friendly ingredients like probiotics and lactic acid to the skin which helps boost skin's overall health by "creating a healthy microbiome—aka the ecosystem of bacteria that lives on the skin."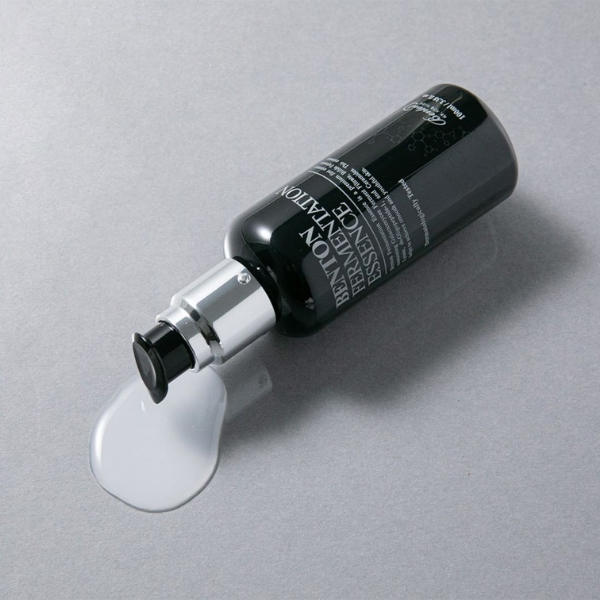 Courtesy of Korean Skincare Brand - Benton
In the world of gastronomy, this is how you wind up with things like kimchi (or wine), but in the skincare world, you get more potent ingredients. In short, skincare products with fermented ingredients are great for dry skin and mature skin as the amino acids and rich antioxidant content help revitalize and firm the skin, while also improving your skin's clarity, moisture, skin tone, texture, and hyperpigmentation.
---
How to use fermented ingredients for skin?
In the world of K-Beauty, you will most likely find fermented toners to be the #1 hottie on the radar, followed by fermented essences. From wrinkle fighting to skin brightening, there are lots of ways and topical skincare products with fermented essences that will protect and benefit your overall skin health.
Fermented Ingredients for Skin
For Brightening: Galactomyces Ferment Filtrate
Galactomyces, aka Galactomyces Ferment Filtrate, is a type of yeast first discovered as a byproduct from the sake fermentation process. This ingredient first gained popularity in Japan where sake brewery has been a long-time dedicated tradition. People started to notice the effect of galactomyces as they saw all the elderly sake brewers have smooth, wrinkle free hands, like the tale of the powerful SK-II Facial Treatment Essence. And in Korean skincare, galactomyces-infused skincare products are often used for anti-aging, brightening, and treating hyperpigmentation.
SK-II - Facial Treatment Essence (Pitera Essence)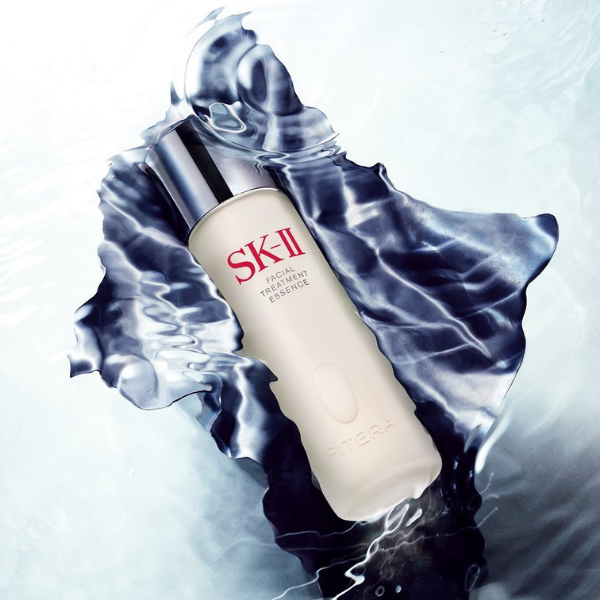 Courtesy of Japanese Skincare Brand - SK-II
Hailed as a game-changer in the world of anti-aging skincare, this sold-every-2-second essence holds one of the best Japanese beauty secrets featuring PITERA™ — the brand's very own patented formula derived from yeast fermentation. The fermented yeast from this anti-aging essence helps improve the texture and appearance of your skin with a powerful dose of easily absorbable vitamins and amino acids to improve fine lines and wrinkles while transforming your skin into a noticeably brighter and smoother complexion.
COSRX - Galactomyces 95 Tone Balancing Essence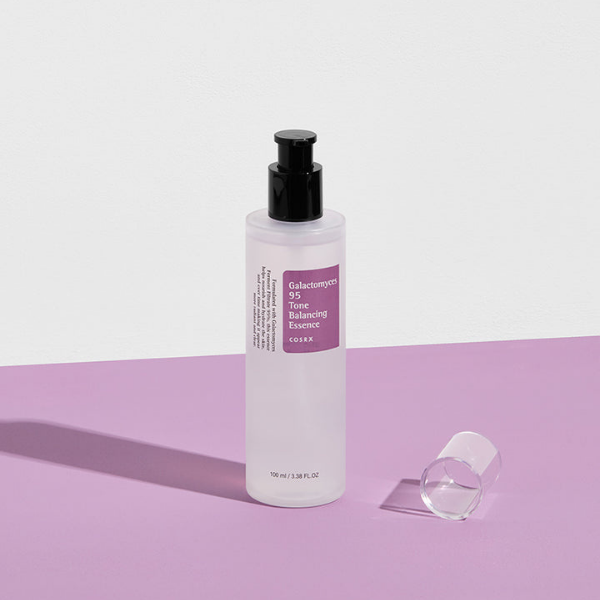 Courtesy of Korean Skincare Brand - COSRX
Make the COSRX Galactomyces 95 Tone Balancing Essence your staple in your daily skincare routine if your mature skin is waiting for a reverse-aging transformation. Formulated with 95% galactomyces ferment extract, the COSRX Galactomyces 95 Tone Balancing Essence is a great anti-aging skin treatment to help you combat any visible signs of aging, so only wrinkle-free days ahead!
For Wrinkles and Fine Lines: Lactobacillus/Rice Ferment
PURITO - Fermented Complex 94 Boosting Essence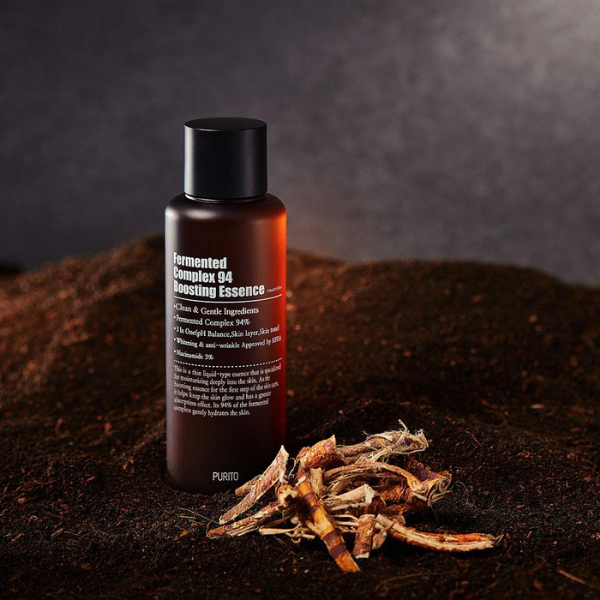 Courtesy of Korean Skincare Brand - PURITO
Rich in mineral, amino acid, and vitamins, lactobacillus or rice Ferment helps nourish stressed skin with potent anti-wrinkle effect and soothing power to improve skin texture and achieve smoother complexion, especially for sensitive skin.
Take the PURITO Fermented Complex 94 Boosting Essence as your holy grail when it comes choosing a powerhouse fermented formula. This first essence is formulated with 94% fermented complex and skin-friendly ingredients to help restore a brighter, firmer, and hydrated complexion. It also helps reduce the appearance of wrinkles and fine lines and calm dry, sensitive skin.
For Hydration: Bifida Ferment Lysate
Bifida ferment lysate skincare products are known for their ability to hydrate the skin and soothe inflammation. This probiotic-derived fermented skincare ingredient helps strengthen skin's microbiome, encouraging it to visibly repair itself which is a huge plus for damaged skin seeking for protection with the help of a powerful fermented essence like the Benton Fermentation Essence.
NEOGEN Dermalogy - Dermalogy Real Ferment Micro Essence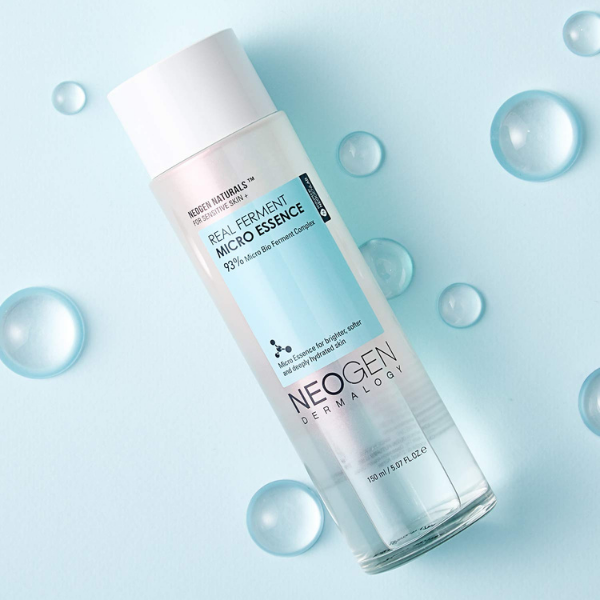 Courtesy of Korean Skincare Brand - NEOGEN Dermalogy
Make room in your skincare cabinet for the NEOGEN Real Ferment Micro Essence. Made with a cocktail of powerful fermented ingredients like Bifida Ferment Lysate, Saccharomyces Ferment Filtrate + Rice Ferment Filtrate, this skin-firming essence renews your skin with a clearer, brighter glow as it absorbs deep into the skin to strengthen your skin's moisture barrier.
---
No matter your skin type or skin condition, fermented ingredients are the next skincare heroes we can count on in order to achieve the perfect Korean glass skin complexion. So if you haven't introduced any fermented Korean skincare products to your skincare routine, now's the perfect time! Follow us on Instagram and Facebook to get more instant product updates and skincare tips!