Another season, another skincare routine to consider. As we lead up to the summer months, we're reminded of the sweltering temps and need for revamping our skincare, an important step being moisturizer. Winter and spring may have called for heavier, richer textures, whereas lighter creams and gels fare better during the summertime. Join us as we dive into the underrated moisturizers for different skin types that will have your skin clear, healthy and happy all season long. Whether you have dry, sensitive, mature skin or another skin type, there's a staple for you. Read on to learn more.
---
- Dry Skin -
Courtesy of Korean Skincare Brand - Abib
Dry skin friends may be thinking, "A gel moisturizer? Really?" But rest assured, there's more to the Abib Hydration Gel than meets the eye. Its formula is packed with Red Algae and Moringa extract to deeply hydrate the skin and provide needed proteins; these ingredients are delivered through its Polymer Network System that penetrates deep into the skin. The gel texture holds the nutrition of a rich cream, but the lightweight texture sinks into the skin effortlessly without leaving any residue.
---
- Oily Skin -
innisfree - Jeju Cherry Blossom Jelly Cream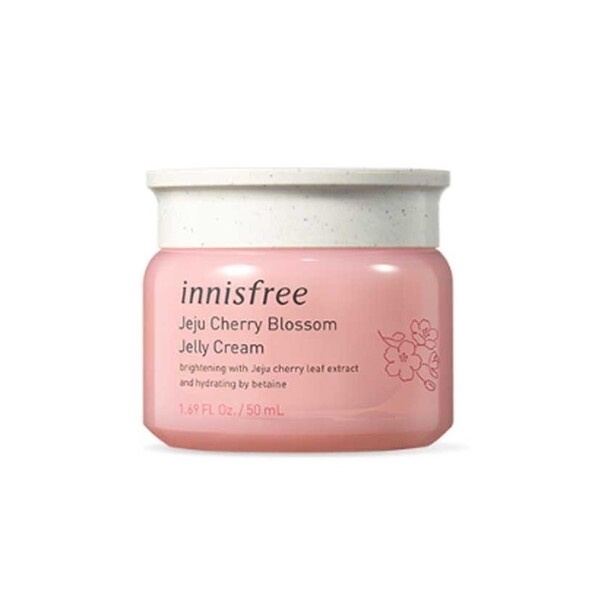 Courtesy of Korean Skincare Brand - innisfree
Infuse your summer with the freshness of sakura season found in the innisfree Jeju Cherry Blossom Jelly Cream. Cherry Blossom Leaf extract revitalizes and brightens the complexion for clarity and vibrancy, while Sugar Beet extract replenishes refreshing moisture back to the skin. When applied, this bouncy jelly formula has a sensation that can be compared to bursting water droplets that create a moist and glowy finish. Oily skin users will love how easy it absorbs into the skin, without residual stickiness or greasiness.
---
- Combination Skin -
I DEW CARE - Chill Kitten 24-hr Moisturizing Cactus Oil-Free Cream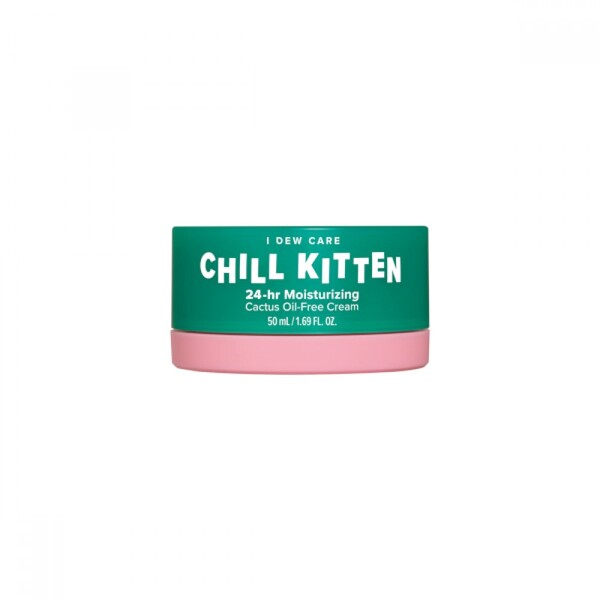 Courtesy of Korean Skincare Brand - I DEW CARE
Anyone with combination skin faces the challenge of balancing an oily T-zone and dry cheeks, which the I DEW CARE Chill Kitten 24-hr Moisturizing Cactus Oil-Free Cream takes care of with ease. Its key ingredients include Prickly Pear extract and Aloe Vera Leaf for protecting and hydrating skin, with the addition of Heartleaf extract for clarifying pores and calming sensitivity. Reviews state a little goes a long way with this gel moisturizer that imparts a cooling effect upon application.
---
- Normal Skin -
ILLIYOON - Ceramide Ato Soothing Gel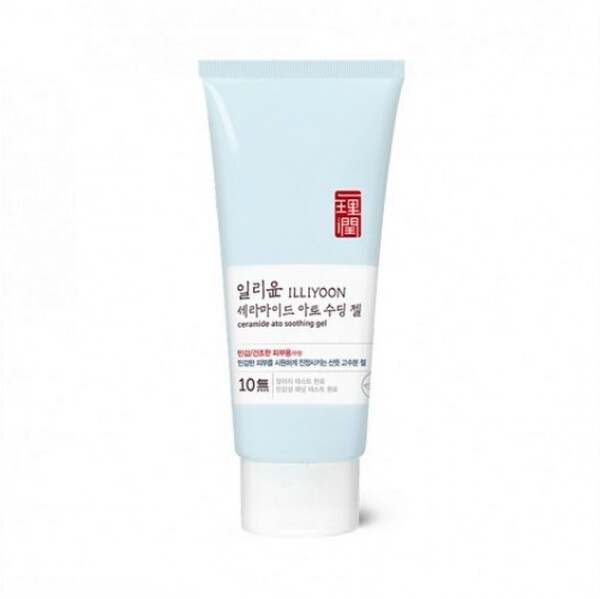 Courtesy of Korean Skincare Brand - ILLIYOON
Normal skin has the luck of being balanced in terms of oiliness or dryness, and maintaining a strong skin barrier can help keep skin healthy overall. The ILLIYOON Ceramide Ato Soothing Gel presents the benefits of the fan-fave Ceramide Ato Concentrate Cream in gel form, touting Ceramide for nourishing the skin barrier and Beet- Amino Acid for calming irritation. The mild, long-lasting formula is free of harmful ingredients like alcohol, parabens, mineral oils, and more, making it a dependable all rounder moisturizer. Bonus points for being able to use this on the face, hands, and body.
---
- Sensitive Skin -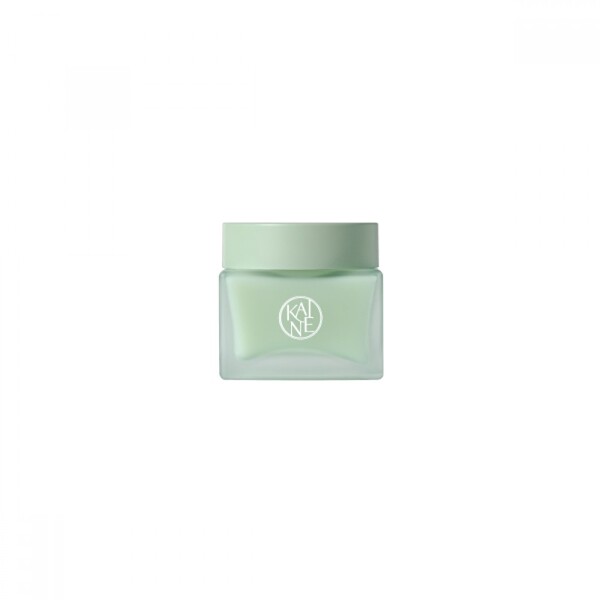 Courtesy of Korean Skincare Brand - KAINE
Irritation got you in a bind? KAINE's newest arrival is here to rid you of your worries. The Green Calm Aqua Cream features a 30% Green Calm Complex made up of Mugwort, Bamboo Juice and Tea Leaf extract, and Panthenol that, when combined with Ectoin and more regenerating ingredients, form the ultimate skin-soothing concoction. This zero-irritation cream simultaneously reduces skin redness and improves transepidermal moisture loss; slick it on and sit back as your complexion is rejuvenated.
---
- Acne-Prone Skin -
MARY&MAY - Sensitive Soothing Gel Blemish Cream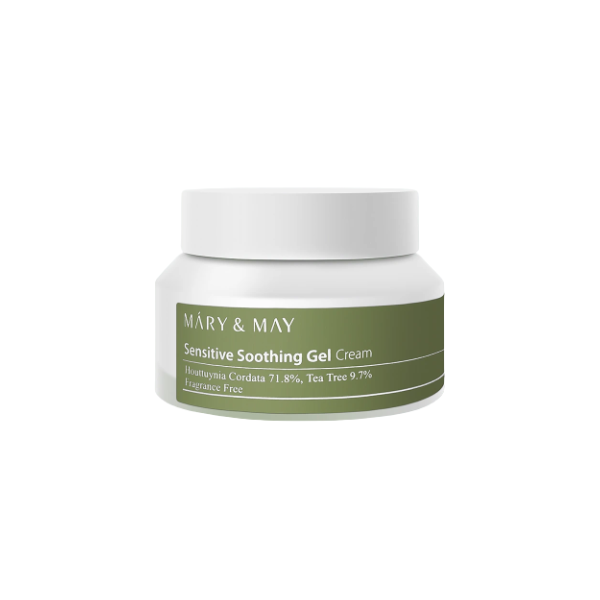 Courtesy of Korean Skincare Brand - MARY&MAY
It's all in the name: the MARY&MAY Sensitive Soothing Gel Blemish Cream is made to help you bid your blemishes adieu. Look into this calming gel cream's ingredients list and you'll find Houttuynia Cordata and Tea Tree, the former offering antioxidant, anti-inflammatory and antibacterial properties, and the latter treating acne breakouts. It feels cooling when applied and serves to tighten the pores, resulting in clean, clear, and sparkling skin.
---
- Mature Skin -
Dr.Ceuracle - Vegan Active Berry Lifting Cream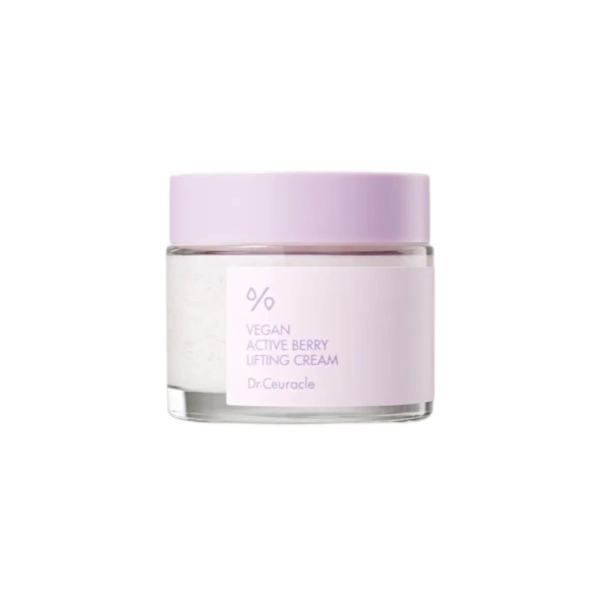 Courtesy of Korean Skincare Brand - Dr.Ceuracle
Turning back the clock on fine lines, sagging skin, and other signs of aging is the Dr.Ceuracle Vegan Active Berry Lifting Cream. This luxurious vegan formula is packed with Phyto Collagen for plumping up the skin and reducing the effects of stress, which is combined with a Vegan Active Berry Complex to revitalize the complexion and tighten loose skin. It's formulated with an encapsulating technology that protects the active ingredients before they come in contact with the skin, and fully delivers their intensive effects when applied.
---
- Dull Skin -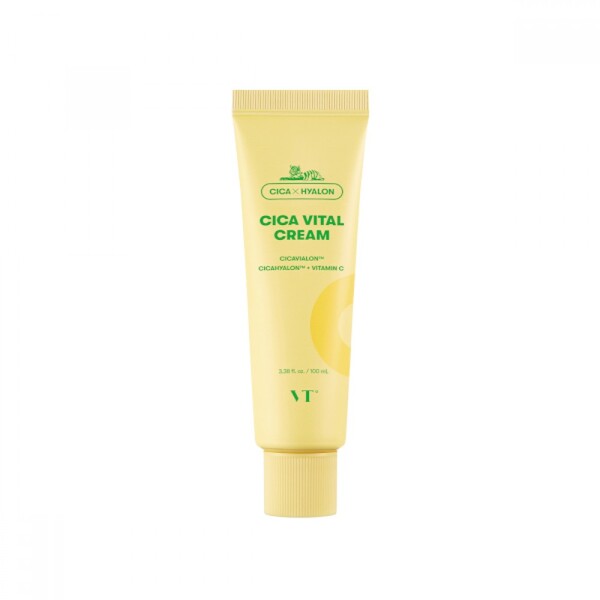 Courtesy of Korean Skincare Brand - VT
Dullness is simply no match for the VT Cica Vital Cream. Part of the brand's latest Cica Vital collection, the functional moisturizer is in charge of all things skin brightening and hydrating: Cica sedation, triple Hyaluronic Acid, Vitamin C and Niacinamide make up its ingredient lineup and work to intensely illuminate the complexion, encouraging the return of the skin's natural radiance. Light and fast-absorbing, it offers a fresh finish sans stickiness that replaces dullness with an enviable glowiness.
---
- Textured Skin -
Isntree - Chestnut PHA 5% Clear Cream
Courtesy of Korean Skincare Brand - Isntree
Treat your textured skin to the dual exfoliating and hydrating action of the Isntree Chestnut PHA 5% Clear Cream, proclaimed to be a new solution for smoother skin. The core ingredients are Chestnut shell and PHA: Chestnut is responsible for boosting the skin condition and tightening pores, while PHA exfoliates dead skin cells to reveal new, healthy ones. Alongside Panthenol and Beta-Glucan, they gently melt away skin impurities to refine skin texture and increase skin glow.
---
Get summer ready and haul the moisturizer for your skin type now! Make sure you're following us on Instagram and Facebook, as well as keeping an eye on the VANA Blog, so you receive all the latest news, promos and information!