You might know charcoal as something that is used for barbecues or is famous for being a trendy toothpaste flavor, but this natural ingredient is recognized by the beauty community as a long-standing powerhouse ingredient for good reasons. If we're targeting oil control and pore cleansing, a deep cleansing skin treatment is basically all you need. Think scrub masks, wash-off masks, clay masks (or charcoal clay masks, for some skincare formulas) and mud masks—we're spotlighting all the best K-Beauty deep cleansing charcoal facial masks so that YOU can finally get the glow-up you deserve. So keep scrolling to see how charcoal might just become your next miracle worker!
---
What is charcoal?
Charcoal is a powerful absorbent that is famous for drawing out and removing toxins from the skin. It is mostly used for detoxifying clogged pores and restoring the long-lost glow to your complexion. If you are someone who struggle with oily skin, you should consider charcoal-based products as your best friends as charcoal helps remove excess oil and keep your pores from being clogged, breaking the cycle of breakouts and the formation of blackheads.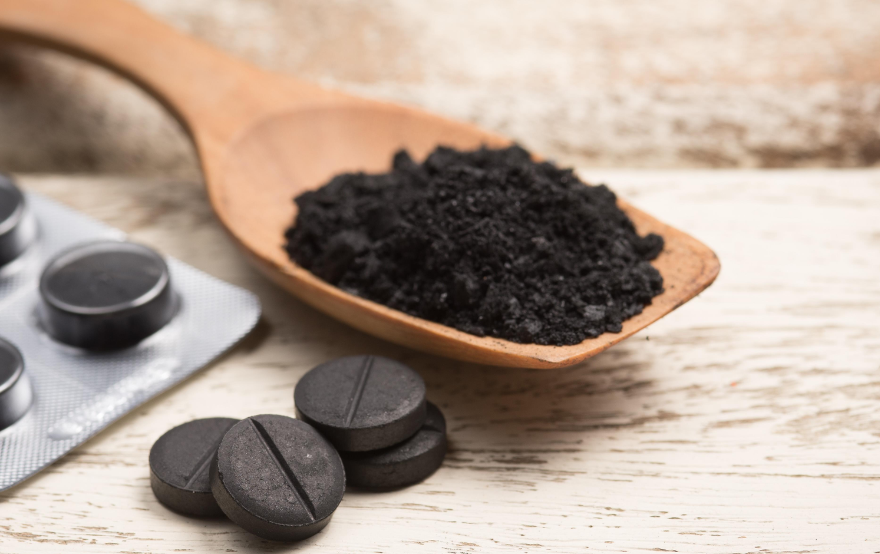 Activated charcoal has earned itself a well-deserved reputation for being such a good detoxifier by removing toxins. This skin-clarifying ingredient is often found in masks, face soaps, exfoliating scrubs, and even hair treatments.
What does charcoal do?
From reducing the appearance of pores to ridding your skin of impurities, charcoal has a laundry list of benefits that goes deeper than being a simple ingredient. Charcoal works like a magnet, attracting dirt and oil in order to cleanse the skin, while the antimicrobial properties that aid in removing dead skin cells make it a gentle (but effective) exfoliator. It is now a highly sought-after ingredient when it comes to skin-care products like clarifying masks for the following skin benefits:
• Cleansing dirt and dead skin
• Minimizing the appearance of large pores
• Smoothening rough skin surfaces through exfoliation
• Offering a deep cleanse to fight acne
---
Best Skincare Products with Charcoal
No. 1
SOME BY MI - Charcoal BHA Pore Clay Bubble Mask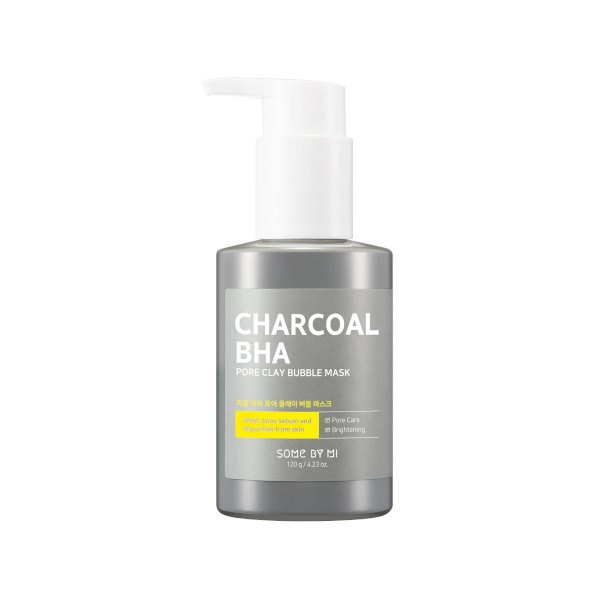 Courtesy of Korean Skincare Brand - SOME BY MI
Think of the SOME BY MI Charcoal BHA Pore Clay Bubble Mask as the star-player of your weekly exfoliation routine, thanks to the winning combo of 0.5% BHA, 3% charcoal extract and 5% kaolin. Targeting clogged pores and blemished skin, this skin-purifying wash off mask helps improve your skin texture and skin tone with a bubbly sensation. The charcoal extract and kaolin are doing all the heavyliftings and busting the tough cases of stubborn blackheads by clearing and pulling out pore waste and minimizing large pores. This charcoal mask also features patented ingredient Truecica to soothe skin, and carbonated water to revitalize your skin.
---
No. 2
Logically, Skin - Mud Cream Mask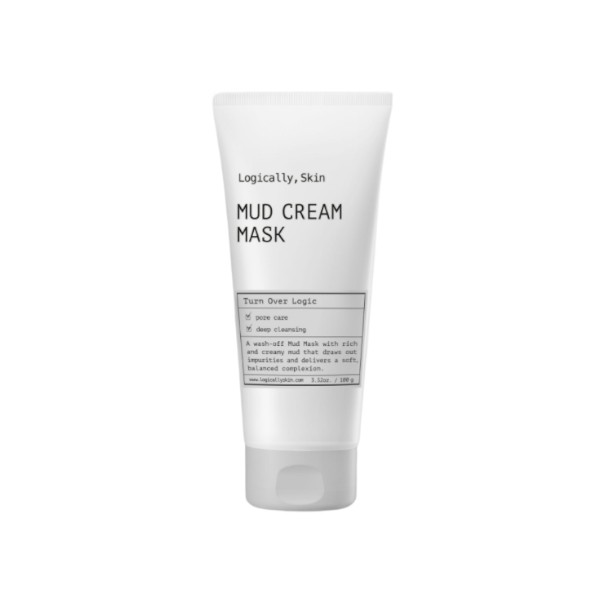 Courtesy of Korean Skincare Brand - Logically, Skin
If you're looking for a simple refresh that will leave your skin clear and hydrated, this Logically, Skin Mud Cream Mask will be your next add-to-cart favorite — for good reasons, of course. Contrary to popular belief, this charcoal mask doesn't simply "take stuff away" by removing dirt from your pores, it also delivers abundant moisture and antioxidant protection to the skin. Enriched with skin-loving plant extracts including King Tangerine Seed Extract, Camellia Flower Extract + White Rice Flower Extract, this charcoal mask has a cream texture designed to leave your skin feeling soft and hydrated after you wash it all off.
---
No. 3
Nacific - Blackhead Black Block
Courtesy of Korean Skincare Brand - Nacific
A bar soap that kills blackhead? Yep. Korean skincare never ceases to amaze us and this Nacific Blackhead Black Block just proves my point. Formulated with charcoal powder to purify and remove dead skin cells, this charcoal bar soap is your fast-track ticket to restoring a clear complexion sans blackhead. It gives your skin the best form of TLC while soothing the skin with Houttuynia Cordata Extract to keep any irritation and sensitivity at bay. Keep it as your sink-side staple so you can easily use it every other day to clarify your skin.
---
No. 4
Kao - Men's Biore Charcoal Detox Cool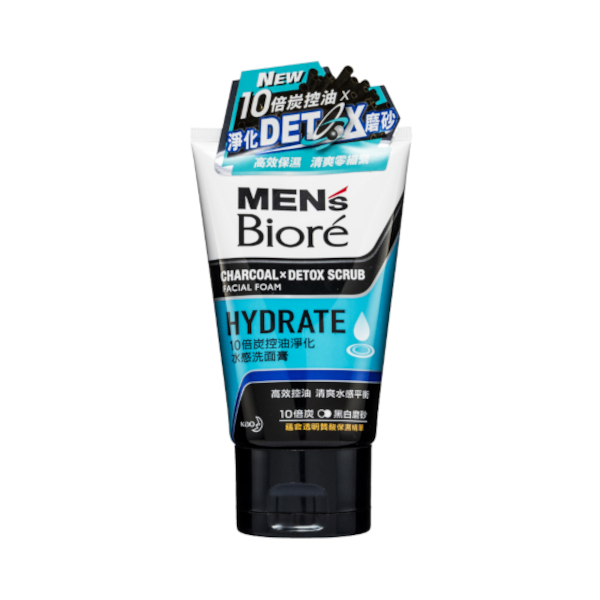 Courtesy Japanese Skincare Brand - Kao
Nothing says "deep cleanse" better than seeing the word "charcoal" and "detox" together. Specifically designed for male skin, the Kao Men's Biore Charcoal Detox Cool packs a punch to control oil and help remove the shine from facial skin, while the Black & White scrub particles provide a deep cleansing power to clear blackheads and cuticle. This charcoal face scrub has an innovative charcoal formula that offers the skin a cooling sensation, together with hyaluronic acid to hydrate the skin after cleansing to give you a balanced feeling of fresh and moist.
---
No. 5
Annie's Way - Charcoal + VIt-C Anti-Oil Jelly Mask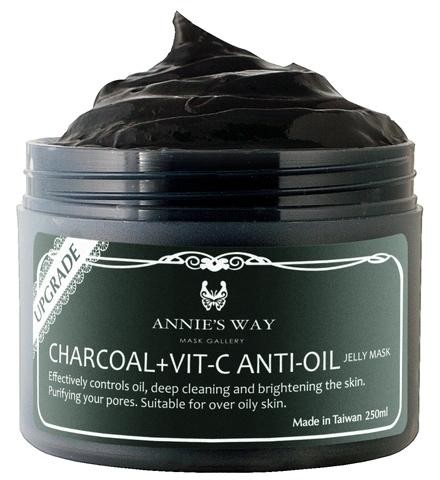 Courtesy of Korean Skincare Brand - Annie's Way
Want a refreshing wash-off treatment as the final step of your facial cleansing routine? The Annie's Way Charcoal + VIt-C Anti-Oil Jelly Mask feels like the icing on a cake and is totally worth it for what it does for your complexion. It deep-cleans pores, gently exfoliates with bamboo charcoal, and soothes skin with a blend of aloe, seaweed extract and hyaluronic acid, providing immediate relief from dryness while refreshing and reviving complexion. This wash-off formula softens blackheads and dries acne, making it easy to scrape them away for enhanced skin clarity with improved health.
---
No. 6
COSRX - Poreless Clarifying Charcoal Mask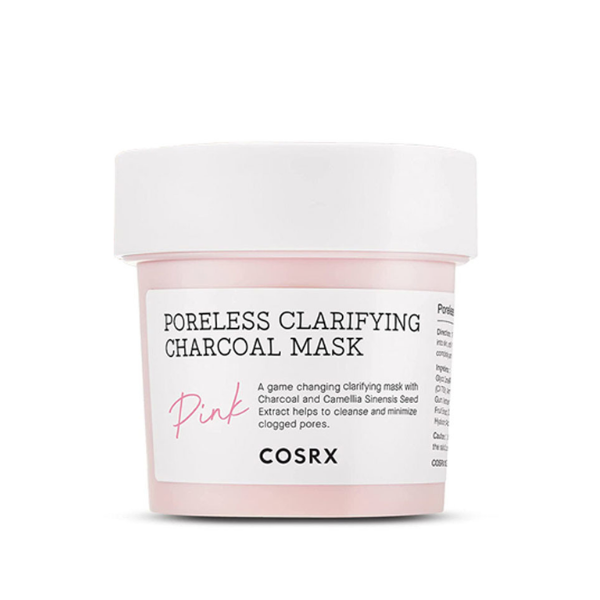 Courtesy of Korean Skincare Brand - COSRX
Sensing a breakout coming? Swap this calamine-infused COSRX Poreless Clarifying Charcoal Mask in for your skincare pick-me-up. This pore-clearing charcoal mask is made with powerful sebum-absorbing, skin-calming pink calamine capsules + charcoal which penetrate deep inside your pores to detoxify your skin, clean out the dirt, tighten your pores and smoothen the skin's surface.
---
Want to test it out and see if charcoal is your next MVP ingredient? Browse our best charcoal products to refine your Korean skincare routine starting today! Follow us on Instagram and Facebook to get more instant product updates and skincare tips!
Disclaimer: We strongly recommend anyone with problematic skin conditions seek professional advice from dermatologists and sort out what ingredient works best for your skin type to get the result you want.