Dry and sensitive skin can be a daily struggle because it's hypersensitive and prone to external irritation. To keep it at bay, it's important to know how to treat the problem rather than the symptoms. So, instead of layering tons of moisturizers and creams on your dry skin, introduce these two words into your skincare vocabulary when you're searching for the right product: Ceramide Care.
Kao, one of the most coveted beauty brands in Japan, has developed Curél specifically for dry and sensitive skin with its ceramides-enriched formula to help repair the moisture barrier for healthy-looking skin. Let's take a look at the 5-step routine with Curél and see how you can work this top-shelf J-Beauty into your everyday ritual!
---
Step 1 – Remove Makeup
What You Need: Curél's Intensive Moisture Care Makeup Cleansing Gel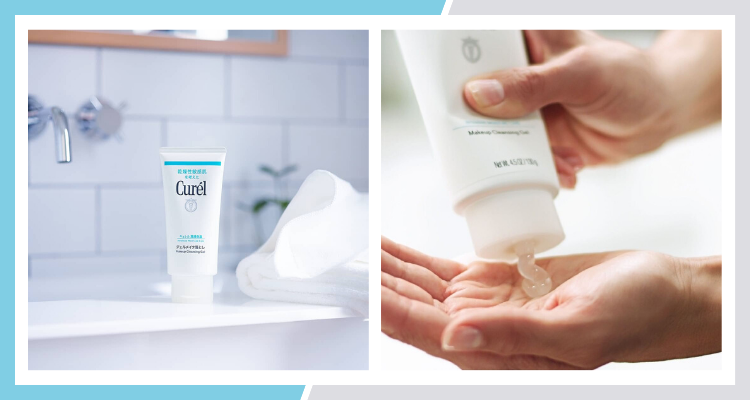 How to use:
Use on dry face and apply 2cm cherry size amount to dry hands. Gently massage into your dry skin in a circular motion, and smooth over eyelids from top to bottom in a zig-zag motion.
Why you'll love it:
Designed for dry and sensitive skin, Curél's Makeup Cleansing Gel is your first step to a fool-proof routine. I really appreciate how this oil-based cleanser has a formula that is pH balanced, hypoallergenic, fragrance and colorant-free. Not to mention its soothing soft-gel texture that spreads easily on the skin so you don't need to over-rub your face which can cause unnecessary irritation to your sensitive skin. It removes long-lasting makeup and lifts any oil-based impurities from deep within your pores while protecting ceramide and improving your skin's natural barrier without stripping away any hydration.
---
Step 2 – Cleanse Foaming Wash
What You Need: Curél's Intensive Moisture Care Foaming Wash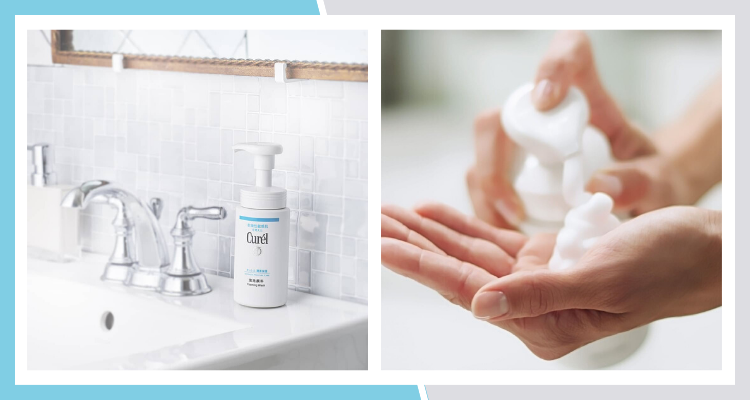 How to use:
Dispense 2 pumps into your palm and apply foam onto wet skin. Gently pat dry.
Why you'll love it:
Three words: Superfine foam lather. I love how it feels light on the skin yet does its job perfectly. We all know how important it is for dry, sensitive skin to clean thoroughly and yet gently, so Curél's Foaming Facial Wash is developed to do just that – cleanse while preserving your skin's natural ceramide. Combined with the Makeup Cleansing Gel as part of the double cleansing dream team, this soft foaming water-based cleanser removes any impurities that are left over to leave your skin completely clean, soft and supple.
---
Step 3 – Moisturize
What You Need: Curél's Intensive Moisture Care Moisture Lotion II Moisture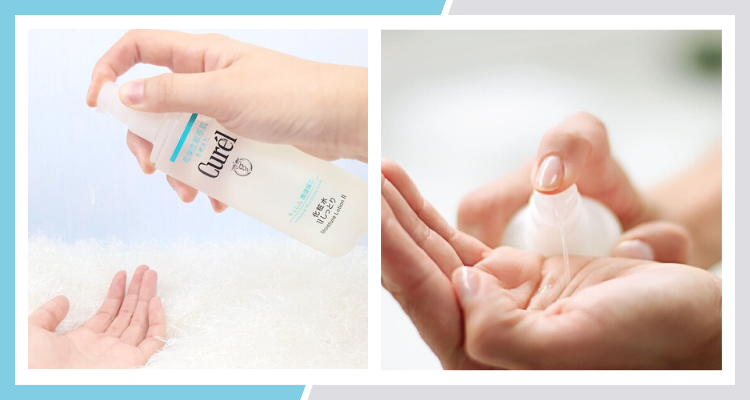 How to use:
Apply 3-4 pumps onto face and neck, then pat gently to absorb.
Why you'll love it:
If you're a fan of the skin-loving eucalyptus like me, you'll definitely want to feed this lotion to your dry and sensitive skin. For the longest time, my dry and sensitive skin feels unprotected because no matter how much moisturizer I put on, my skin is still prone to external irritations, but not until I started using Curél's Moisture Facial Lotion II Moisture did I first discover the wonder of eucalyptus.
This nourishing ingredient is best at penetrating deep within the stratum corneum and calming your skin's irritation from within. With its easy-to-absorb formula, this ultra-hydrating lotion will make your dry, lackluster skin feel instantly moisturized, rejuvenated, and most importantly protected from dryness.
---
Step 4 – Eye Care
What You Need: Curél's Intensive Moisture Care Moisture Eye Zone Essence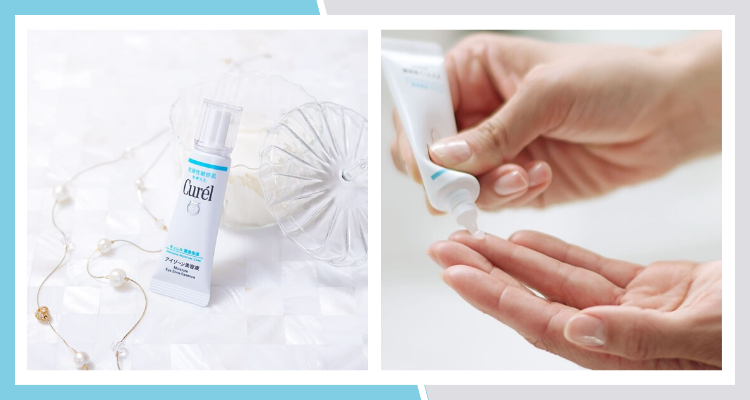 How to use:
Apply a 5mm size amount (for one eye) on upper and lower eyelids, then blend gently with two fingers moving from the inner eye outwards.
Why you'll love it:
Finally an eye cream I can stick with for day-time use! Curél's Intensive Moisture Care Moisture Eye Zone Essence features non-chemical sunscreen that protects sensitive eye area from harmful UV which is often neglected in the AM routine. Combining excellent ceramide care and eucalyptus extract, this eye essence is also enriched with a moisturizing agent that is derived from plants.
I've been using this on rotation for my night-time routine and could really see the promising result the next morning – the concentration of moisture and anti-wrinkle magic. You'll also love the refreshing gel texture that can spread easily on the thinner, more sensitive eye contour area.
---
Step 5 – Lip Care
What You Need: Curél's Intensive Moisture Care Moisture Lip Care Cream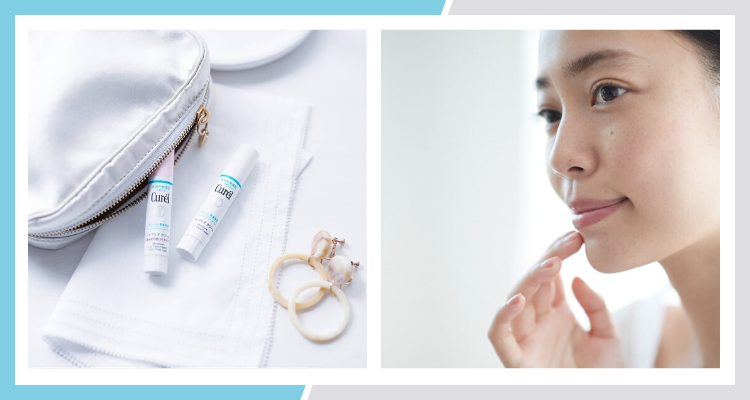 How to use:
Apply generously to the lips and reapply as often as necessary.
Why you'll love it:
Same as the rest of the Curél collection, this Intensive Moisture Care Moisture Lip Care Cream is ceramide-enriched and features plant-derived ingredients that work great at retaining moisture and protecting your lips' natural barrier. But one star ingredient that you cannot miss from this lip treatment is Jojoba Oil – highly nourishing with excellent anti-inflammatory properties that help to tame chaffing and chapping.
I love how smooth it makes my lips feel even after just a few coats. I usually apply it as a base under my favorite lip tint or lipstick to make it more long-wearing and extra-dewy. In short, this lip cream is definitely a keeper for anyone who has dry and sensitive lips.
---
To anyone who's new to the J-Beauty bandwagon, put Kao on your J-beauty radar and shop the Curél collection with UP TO 30% OFF now! Trust me, your dry and sensitive skin will thank you for it. Don't forget to explore Kao's other skin-loving collections while you're at it. Have fun browsing!