(G)I-DLE, aka the monster rookie of 2018, has quickly risen to fame since their debut with some of the hits such as Latata and Hann. Cube Entertainment confirmed earlier that the six-member group will make a comeback with a new mini album I Trust on April 6. With the concept teaser and images unveiled so far, we can see the album circulating around the theme of black and while; angel and evil. Before we get to know more about the details, we've done some legwork to find out how the 'Senorita' interact with beauty on their own terms instead.
---
(G)I-DLE Soyeon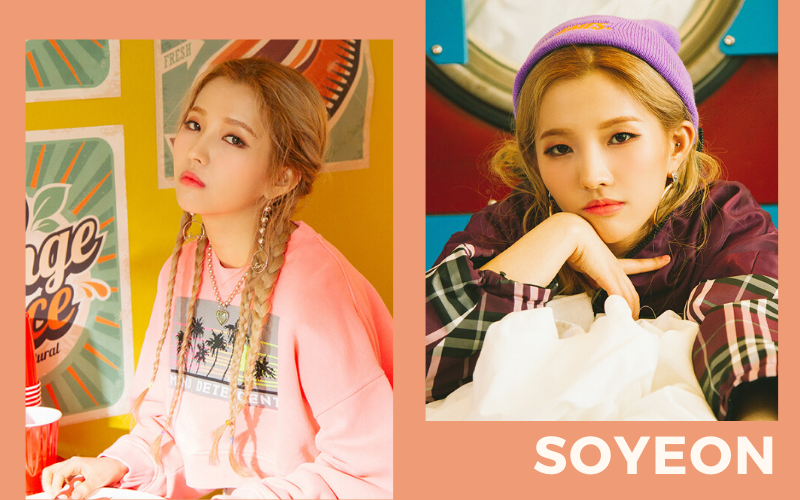 After we've got to know some of the (G)I-DLE's skincare routine, we're blessed to have Soyeon sharing about her passion for makeup. The key to Soyeon's statement-making makeup look? It must be her devotion to eye makeup — eye shadow and eyeliner. As most of us may use three to four shades for smoky eyes, Soyeon steps up the game to go for six or seven shadow colors instead to create extra depth and definition to her eye look. The colors she is really into are neutral palette — namely brown and beige. On top of the eyeshadow, the key to complete Soyeon's eye look is her iconic thick eyeliner, which adds a powerful edge to her look.
Steal (G)I-DLE Soyeon's makeup look with these K-Beauty treats:
---
(G)I-DLE Soojin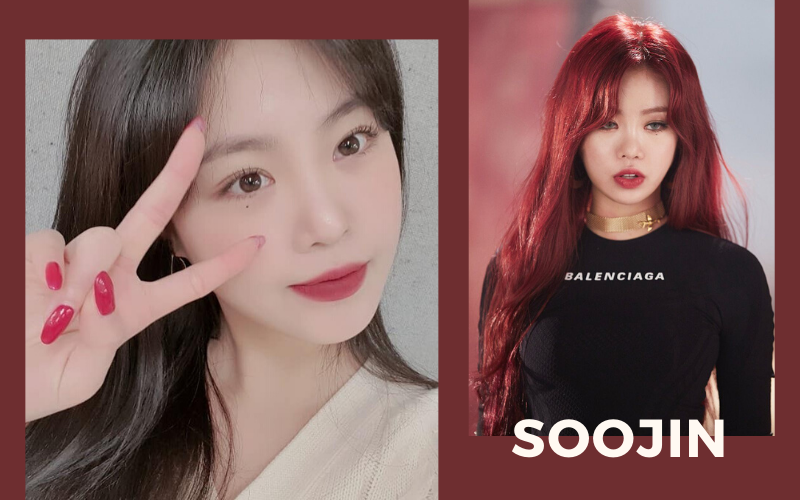 If we have to pick one color for Soojin, nothing can be more suitable than a fierce red. Of all the looks she has experimented with since the debut of the group, Soojin's red hair, red lipstick, and red nail polish give away her love for the bold color — definitely evidence of our theory. Mastering red lips looks may tiptoe between the fine line of yes, this is sexy and no, this is weird, but Soojin has the solution sorted out. The perfect reds are bold, lasting ones, with a velvety-matte finish that won't stain your pearly whites or your coffee cups. See the reds that Soojin has worn to get inspired!
Shop (G)I-DLE Soojin's luscious red lips recipe:
---
(G)I-DLE Shuhua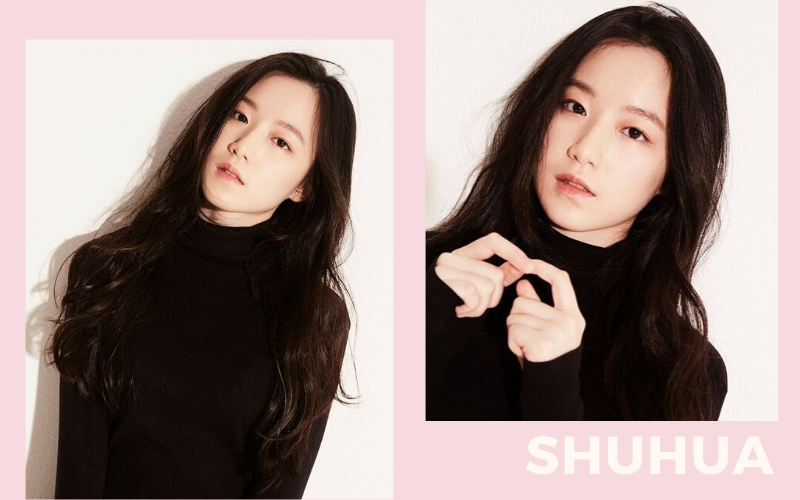 Shuhua is known for her clear skin and her love for skincare in the team. She prefers barefaced and minimalistic hairstyles when she isn't on stage; she once made it clear on her social media saying that this is exactly the natural beauty she wants. Shuhua is also kind enough to share her skincare secrets with us. She usually washes her face with a cleansing brush followed by pressing a hot towel on her face. Next, she puts on toner and essence. Then, she locks down everything with moisturizer and lip balm. And her little beauty secret? She spritzes face mist from time to time throughout the day to keep her skin hydrated.
Check out (G)I-DLE Shuhua's skincare recipe:
---
(G)I-DLE Minnie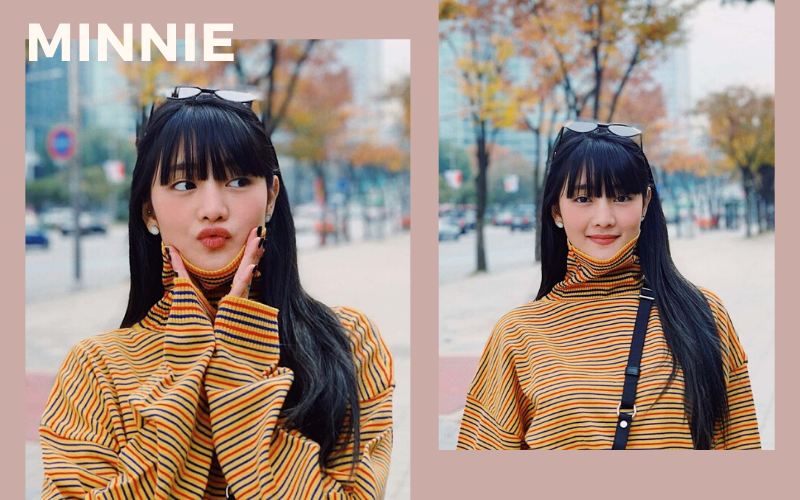 Neverland (the official name for (G)I-DLE) may have known or noticed Minnie's love for purple, evident in her violet hair for the Senorita music video. In terms of beauty secrets, Minnie has shared her skincare tips — one day, one pack — to keep her skin glowing despite their busy schedule while promoting Latata. She had 30 sheet masks in stock and committed to rotating them one by one every day for a month. As some of the skincare junkies of you may have known, Korean sheet masks are known for their variety and effectiveness; there must be one to address your skin concerns, be it blemish-prone, pre-maturing, dehydration or hyperpigmentation.
Be a true masker like (G)I-DLE's Minnie:
---
After all, when we need some good music and beauty tips? In (G)I-DLE, we trust (I trust). Try out some of the (G)I-DLE members' skincare routines and makeup tips to up your beauty game. Wanna see Stylevana's latest NEW picks on the shelf? Be the first one to check out the NEW BRANDS SALE now and save 20% OFF on your faves! For more K-pop idol's skincare tips, read our previous edit on EXO and their biggest skincare secrets!