Predicting what makeup trend will dominate 2021 is no easy task as there are already so many Korean makeup brands taking the centre stage as we speak. Whether it's a buzzworthy Korean eye makeup look you've seen on K-drama or an old-timey makeup trend that's making a comeback, we're here to take a closer look at which makeup trend is best suited for your personality type based on the famous Myers-Briggs personality test. So keep scrolling to find your letters and see which makeup look catches your vibes!
---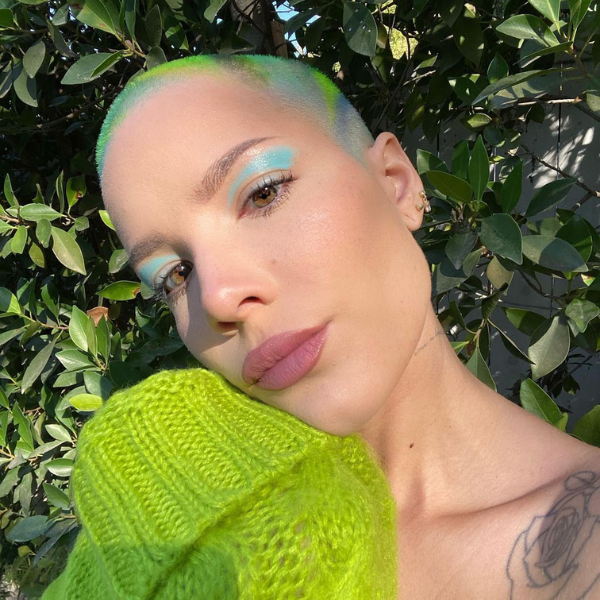 Courtesy of Halsey (@iamhalsey)
Extroverts are an energetic bunch whose vibrant, enthusiastic nature draws people to them. A natural-born attention-seeker (in a good way), they are the life of the party everywhere they go, and never settle for anything less than ordinary. You'll never catch a dull, mundane moment from Extroverts. That's why the best 2021 makeup trend that speaks to Extroverts is a neon-inspired makeup look that will definitely wow the crowds. Take it from Halsey with her bold neon blue eyeshadow look (and the uber-cool neon green buzzcut). We know, we know... Buzzcut season may be too soon even for extroverts, but neon season is coming back in full-swing for 2021 so Extroverts, it's your time to shine!
Best Beauty Picks for Extroverts in 2021
---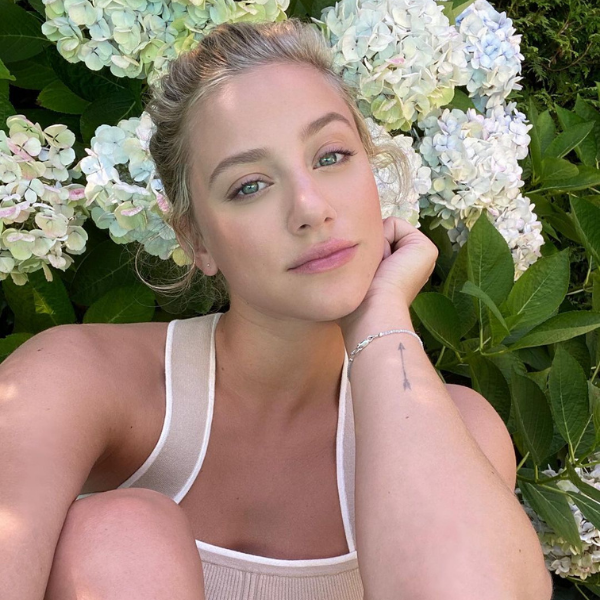 Courtesy of Lili Reinhart (@lilireinhart)
Compared to Extroverts, Introverts are more reserved, quiet, and laid-back. They don't seek attention and like to keep things casual and subtle. And the same philosophy goes to their most-suited makeup look in 2021 - a girl-next-door makeup look with a sheer, natural complexion. Many MUAs said that 2021 is all about light and airy options, from foundation and concealer to blush and lipstick. So learn this 2021 makeup trend from Lili Reinhart who looks stunning in her true-to-skin, natural-looking base makeup with minimal eyeshadow.
Best Beauty Picks for Introverts in 2021
---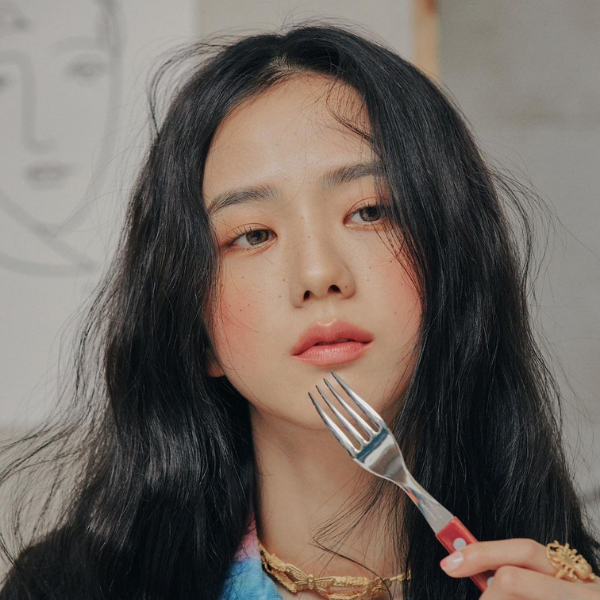 Courtesy of BLACKPINK Jisoo (@sooyaaa__)
Sensors like to focus on details and the smaller things in life. So when it comes to trying different makeup trends for 2021, sensors can pull off this particular makeup look extremely well - the classic faux freckles look. Learn it from BLACKPINK Jisoo's cute, freckled complexion and start with an eyebrow pencil shade just a touch or two deeper than your skin tone and see how it looks. Whether you're going for a handful of teeny-tiny freckles or a full-on sun-tanned babe look, make sure you smudge out and blur those penciled-on dots with your fingertips or makeup brushes to achieve the most believable results.
Bonus Makeup Tips: Think your faux freckles look a bit lonely on your face? Pair those dots with a drunk-blush makeup look to add a tipsy charm to your makeup look.
Best Beauty Picks for Sensors in 2021
---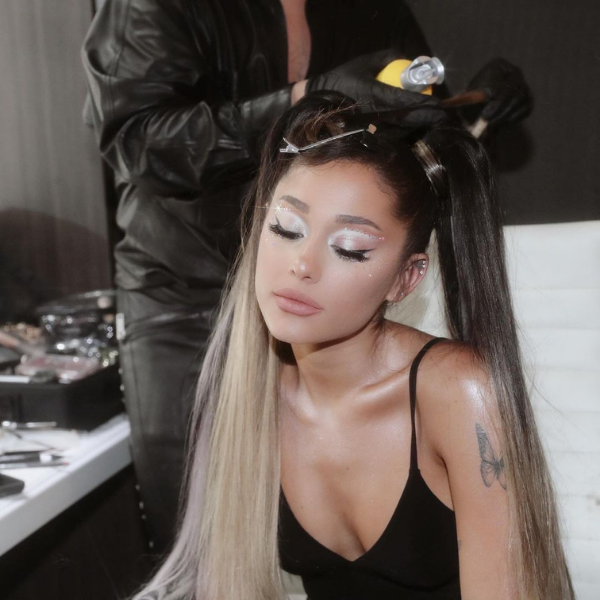 Courtesy of Ariana Grande (@arianagrande)
Intuitives are highly imaginative individuals who like to dream up abstract things in their minds. They have a unique "unicorn" vision of reality and can appear quite mystical to those around them. Ariana Grande's famous flow-liner eye makeup look is the perfect 2021 makeup trend that speaks to Intuitives' inner creative self. All you need is a white eyeliner or a white eyeshadow with some much-needed glitters and sparkles to achieve the perfect unicorn-esque makeup look.
Best Beauty Picks for Intuitives in 2021
---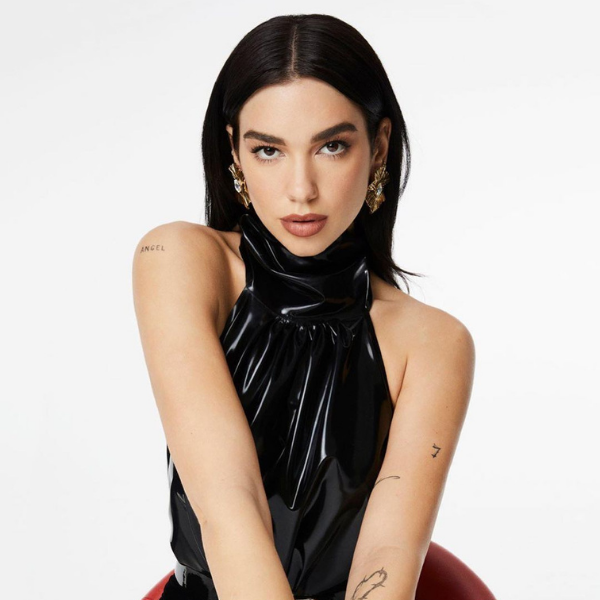 Courtesy of Dua Lipa (@dualipa)
Thinkers can't shake off their bossy side even if they try. They are highly logical and objective with a head full of brilliant ideas and theories to get the job done. That's why Thinkers are natural-born leaders and can pull off any power moves, like nailing the "HBIC" makeup look. The first thing to pin down is the thick eyebrows. 2021 is a "brow" pleaser's year where bushy brows take charge so if you're a fellow thin-brower, make sure to fill them in nicely with an eyebrow pencil or eyebrow powder.
Best Beauty Picks for Thinkers in 2021
---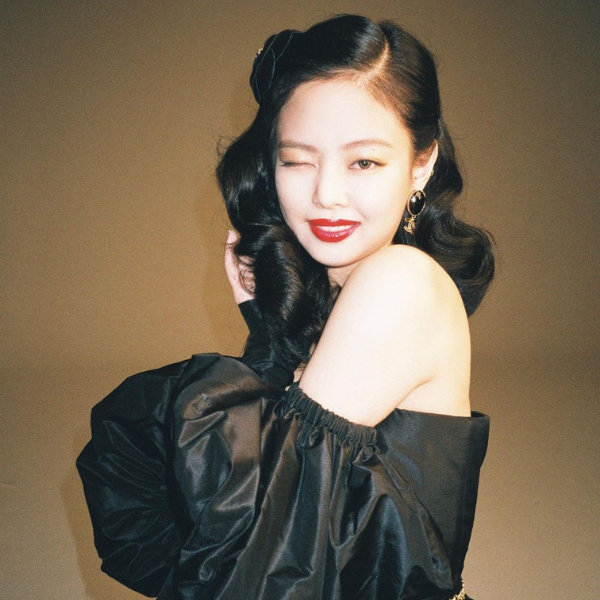 Courtesy of BLACKPINK Jennie (@jennierubyjane)
Feelers are intrinsic to their emotional well-beings and are highly aware of other people's feelings. They indulge in emotions and reminisce about everything that has made an important impression in their life. Feelers like to channel old-timey glamour and relive period-inspired makeup trends from the 70s to 90s for 2021. Take notes from BLACKPINK Jennie's Hollywood-inspired glam - permed hair, bold lips, and ultra-luminous complexion are what you should go for.
Best Beauty Picks for Feelers in 2021
---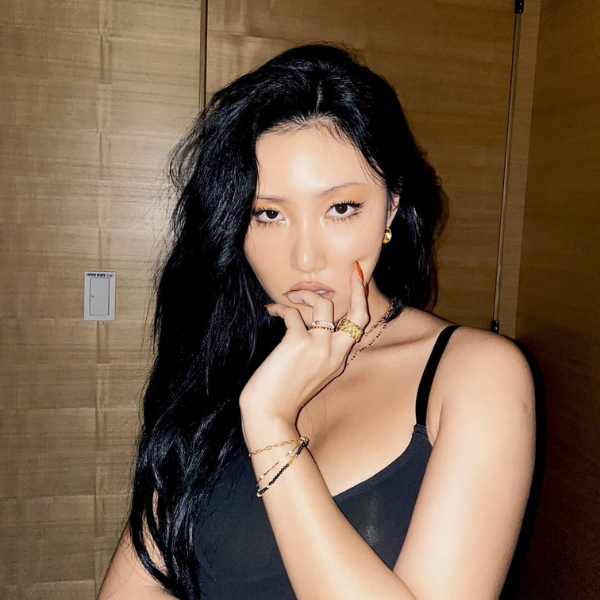 Courtesy of MAMAMOO Hwasa (@_mariahwasa)
Judgers are minimalists at heart. They like things to be organized and structured to an extent that might seem unfathomable to those around them. But Judgers are naturally charming in a way that even the most simple, orderly things intrigue them. It's no surprise that a nude monochrome makeup look brings out the best of a Judger. Learn from MAMAMOO's Hwasa and her minimalist "no makeup" makeup look that almost seems like a makeup-skincare hybrid. The highlight of this makeup trend is the softly contoured eyeshadow look and the lightweight base makeup.
Best Beauty Picks for Judgers in 2021
---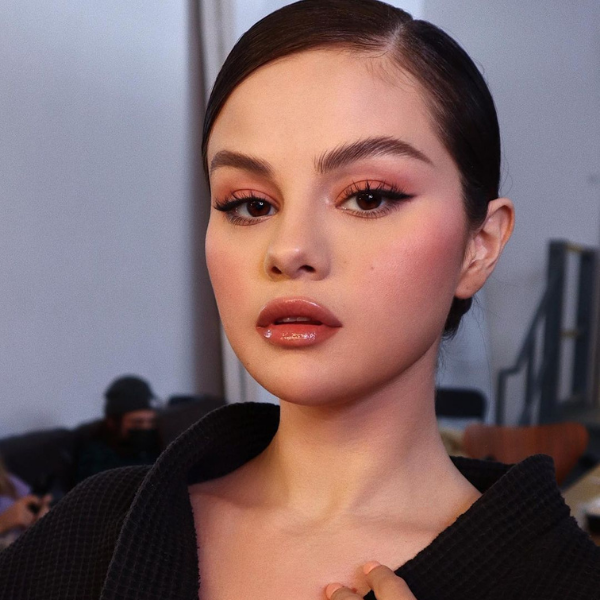 Courtesy of Selena Gomez (@selenagomez)
As long as face masks remain a huge part of our daily routine, beauty fans will continue to pull out all stops with their eye makeup, and that goes the same for Perceivers who are always open to try different things with a freewheeling spirit. The best 2021 makeup trend for Perceivers focuses on perfecting a glamorous eye makeup, one that allows Perceivers to be creative and flexible. Recreate Selena Gomez's expressive eyes with thick eyeliners, faux eyelashes and pigmented eyeshadow.
Best Beauty Picks for Perceivers in 2021
---
Spot any favorite makeup look? Gear up with the best makeup products to master your most-suited 2021 makeup trend ASAP! While you're on the new-year splurge, don't forget to renew your skincare routine to treat yourself to a glow-up in 2021 with this Stylevana K-Beauty Forecast!