Can't wait to ring in the new year with the "New Year, New Me" mindset? That makes ALL of us. As we're saying a not-so-teary goodbye to 2020, it's time to welcome 2021 with a much anticipated K-Beauty forecast to check out which Korean skincare brands are going to be worth the hype AND a spot on your top shelf. Whether it's an established OG skincare brand you haven't gotten around to trying, or a new brand with a promising future, here are some K-Beauty brands we should all look forward to in 2021!
---
Name as much herbal ingredients as you want, belif probably has every single one in the skincare arsenal. If you're looking to start 2021 with a new herbal "diet" for your skin or a detox to wash away the toxic that is 2020 (BIG FACT), belif is definitely on the same page as you. Mixing century-old apothecary herbal traditions with modern-day Korean skincare science, belif is dedicated to high-performance formulas enriched with natural ingredients like oat seed, calendula, catnip flowering tops, raspberry, wild indigo, and chickweed. This Korean brand also commits to a clean "diet" when it comes to formulating their skincare products: free from parabens, sulfates, fragrance, and mineral oil.
Courtesy of Korean Brand - belif
Since hydration is all people will talk about these days, you need to get a dose of belif's The True Cream Aqua Bomb to actually feel the moisture boost in action for your skin, especially during winter. Don't miss out on the Prime Infusion Repair Toner and the Peat Miracle Revital Cream for a much-needed nourishment to treat your damaged skin.
Best belif products to try in 2021
---
When environmentalist meets skincare expert, you get innisfree. If you don't already know this OG Korean skincare brand or you're a newbie in the K-Beauty world, 2021 is a good year to start adding innisfree to your radar (better late than never, right?).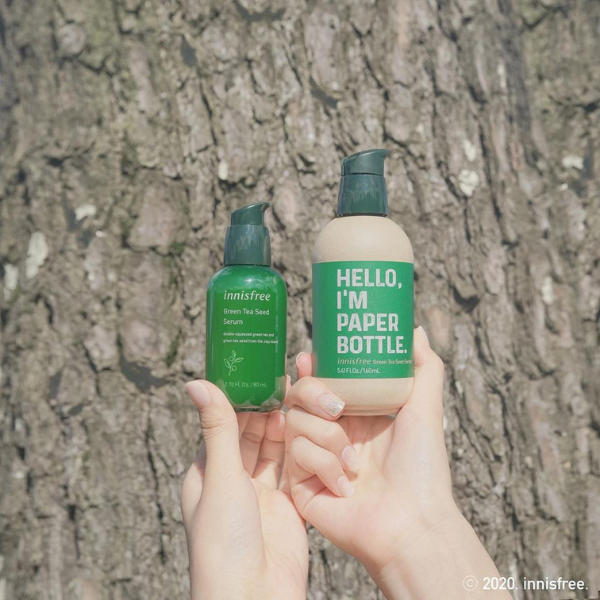 Courtesy of Korean Brand - innisfree
Launched in 2000 as the first natural K-beauty brand in Korea to provide eco-friendly and healthy skincare products, innisfree harnesses the cleanest and purest ingredients from Jeju Island. All innisfree products are designed to heal and rejuvenate your skin in the most organic way possible. From green tea, orchid, and volcanic scoria skincare lines, innisfree skincare products are well-loved and adored by customers all over the world for its endearing pursuit of harmony between green nature and healthy beauty.
innisfree Green Tea skincare collection, derived from "Beauty Green Tea" in Jeju Island, reigns high as the top most-favorite innisfree products among royal fans. Rich in amino acid and minerals, innisfree Green Tea line consists of the brand's bestselling innisfree Green Tea Seed Serum, Green Tea Seed Deep Cream, and Green Tea Seed Oil.
Best innisfree products to try in 2021
---
2021 is the year you manifest trouble-free, glowing skin for a change but with the right skincare brand that is actually worth investing in WITH ZERO GUILT. Enter COSRX and its effective range of cruelty-free skincare products to treat your sensitive skin right.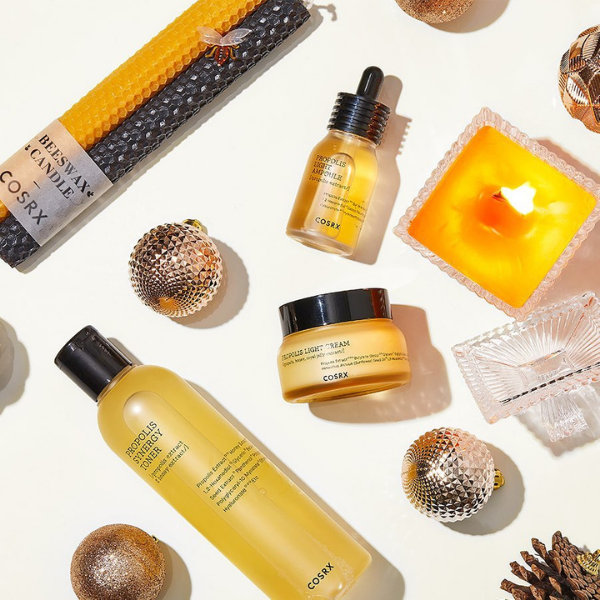 Courtesy of Korean Brand - COSRX
COSRX is dedicated to creating products with high concentrations of active and effective ingredients that are committed to bringing lasting results since 2013. Designed with a mild formula to alleviate irritated skin, all COSRX products are cruelty-free and skin-friendly with natural ingredients such as propolis and CICA extracts. COSRX offers an extensive range of skin care products that aim to provide the best solutions targeting the root of all types of skin concerns.
For acne-prone skin, we highly recommend the COSRX Acne Pimple Master Patch which has perfect COSRX review for spot treatment, as well as the COSRX Advanced Snail 96 Mucin Power Essence and COSRX BHA Blackhead Power Liquid that feature active ingredients to help exfoliate and clean your pores.
Best COSRX products to try in 2021
---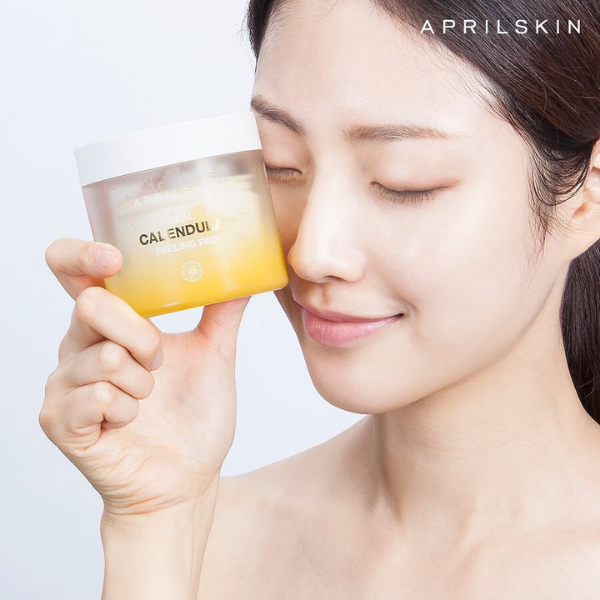 Courtesy of Korean Brand - APRIL SKIN
If you think your dull, lacklustre skin should go MIA in 2021, APRIL SKIN might have a few "tricks" up its sleeve to help you get there. True to its name, APRIL SKIN brings springtime to your skin all year around. This Korean brand strives to improve your skin conditions with natural cosmetics that will effectively rejuvenate dull and fatigued skin with long-term solutions. Since 2014, APRIL SKIN has been dedicating its line of Korean skin care products to an irritation-free formula with safe and honest ingredients free from harmful toxins.
APRIL SKIN's beauty collection extends beyond the limits of conventional skin care, with best selling cosmetics products such as the APRIL SKIN Magic Snow Cushion. For a more nutritious boost, try the APRIL SKIN Real Carrot Blemish Clear Serum and APRIL SKIN Real Calendula Peeling Pad to reveal a smoother, brighter complexion.
Best APRIL SKIN products to try in 2021
---
There's a reason why medicube has become one of the fastest-growing (and the most industry-adored) Korean skincare brands out there: all the skincare formulas are clinically proven and researched by skincare experts. It's no surprise that every time medicube releases a new skincare product, there is a flood of raving positive reviews that will make you want to try every single medicube skincare products there are. Boasting trustworthy and safe ingredients and skin-targeting solutions, medicube makes a great brand to try in 2021.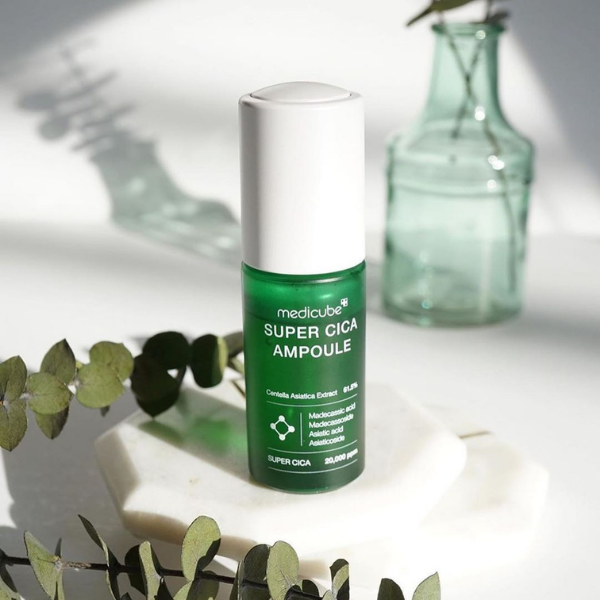 Courtesy of Korean Brand - medicube
Best medicube products to try? The medicube Zero Pore Pads and Red Foam Cleanser are a great skincare combo to treat sensitive, acne-prone. Follow them with the medicube Red Toner and Super Cica Ampoule for an extra boost to further soothe and repair your skin.
Best medicube products to try in 2021
---
Courtesy of Korean Brand - Pyunkang Yul
ICYMI, skinimalism (skincare minimalism) is going to be the next big beauty trend for 2021, so buckle up and start simplifying your skincare routine one Korean brand at a time, starting with Pyunkang Yul. It's a cruelty-free, clean Korean beauty brand that inherits a 45-year-old beauty philosophy to help consumers achieve holistic body wellness and healthy skin through the original, oriental medicinal recipe to treat atopic skin disorders are treated. Pyunkang Yul products are free from fragrance and colorants and only uses safe ingredients to unlock your skin's natural, intrinsic ability to shine and glow.
ALSO READ: Pyunkang Yul: How to Treat Atopic Skin Conditions with Fragrance-Free Products
The Pyunkang Yul Essence Toner is hailed for its simple yet effecting hydrating formula designed to deliver intense moisture to dry skin. Pair it with the Pyunkang Yul Moisture Ampoule for the ultimate hydration boost to lock in moisture in your skin. We also recommend the Pyunkang Yul Acne Cream for acne-prone skin.
Best Pyunkang Yul products to try in 2021
---
Which Korean skincare brands are making into your new year wish list? Nevermind, let your cart tell us. Explore more skincare brands and renew your skincare routine to treat yourself to a glow-up in 2021! Who's with me?