Summer is upon us, which could only mean one thing: sunscreen all day, every day. ICYMI, you should wear sunscreen on days ending with a "Y" - sunny, rainy, windy, and every day in between. Our favorite skincare fairy godmother Charlotte Palermino, who has talked openly about her family history with skin cancer and her own skin cancer scare, puts the PRO in sun protection. Being a real sunscreen junkie, Charlotte nails the do's and don'ts to a T when it comes to *serious* sun protection. So if you're new to the sunscreen game or just don't want premature aging, sun-damaged skin, or worse, skin cancer, read on and learn how to turn yourself into — in Charlotte's words — a "Zinc lord" with her top SPF tips!
---
1. Look for hyaluronic acid + niacinamide in your SPF.
According to Charlotte, many SPFs — especially Korean sunscreens — have added humectants like hyaluronic acid and antioxidants like niacinamide or vitamin C in the formula for an extra layer of skin-loving protection other than just sun protection. Basically, hyaluronic acid in your SPF helps to draw and hold water close to your skin so it stays hydrated throughout the day. The same goes for niacinamide + vitamin C, these antioxidants help keep your skin protected against external stressors like harmful UV rays to prevent photo-aging and sun damage. That's why we're all (including Charlotte) obsessed with Isntree's two bestselling sunscreens that check all the boxes.
Isntree - Hyaluronic Acid Watery Sun Gel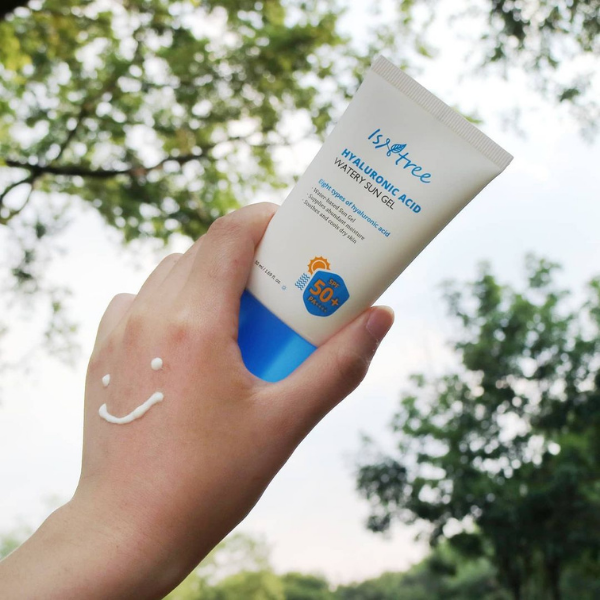 Courtesy of Korean Skincare Brand - Isntree
The Isntree Hyaluronic Acid Watery Sun Gel is Charlotte's recent top favorite for all the right reasons. Apart from the rich blend of hyaluronic acid + niacinamide, this organic sunscreen delivers a powerful moisture-locking and transparent finish in one smooth application. We highly recommend this sunscreen to those with oily skin type or those who prefer a lightweight, gel-like texture in their sunscreen. In short, you can pretty much expect a refreshing, shine-free, non-sticky finish from this summer-perfect (and fast-selling) staple!
Isntree - Hyaluronic Acid Perfect Sun Block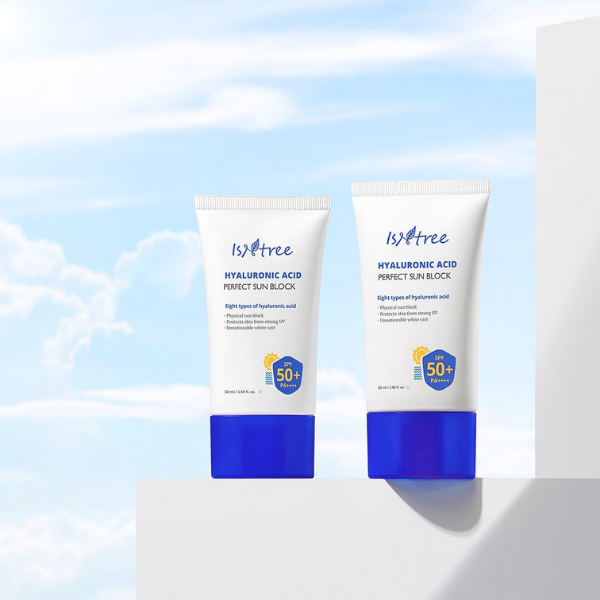 Courtesy of Korean Skincare Brand - Isntree
And for those with sensitive skin types, don't worry, the Isntree Hyaluronic Acid Perfect Sun Block is a solid choice for you. When it comes to gentle, soothing sun protection, this inorganic sunscreen strengthens the skin barrier also with a rich blend of hyaluronic acid + niacinamide. Not to mention the 8-layer hyaluronic acid formulation from this sunscreen is also a real treat for those with dry skin type, so definitely go stock up on this one if hydration + sensitive care + sun protection is your top priorities.
---
2. Reapply your sunscreen every 2 hours.
Yep, it's THAT simple. Sunscreen is never a one-and-done thing so ALWAYS REAPPLY if you're planning to spend the whole day under the sun. Take it from Charlotte who swears by this 2-hour interval sunscreen rule for all-day protection to have her skin safely shielded from sun exposure 24/7. Side note: the best way to apply sunscreen is to have 2 fingers of SPF for the face and neck, according to Charlotte.
Kao - Biore UV Aqua Rich Watery Essence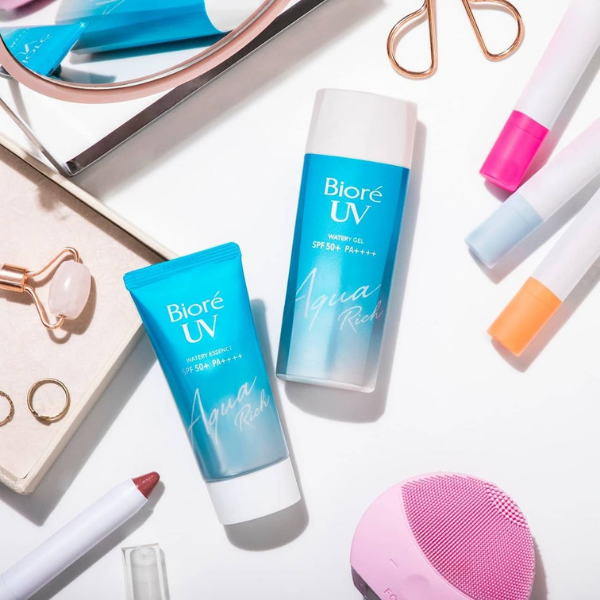 Courtesy of Korean Skincare Brand - Kao
She also mentions that, if you're inside the house all day, the morning application is enough. Another favorite go-to recommended by Charlotte is this bestselling Biore UV Aqua Rich Watery Essence. This all-time favorite sunscreen is enriched with a team of newer filters but here's the twist: it does NOT have titanium dioxide which is a very common ingredient for most asian sunscreens that comes with a white cast. It features the world's first micro defense formula + tiny capsules of oil-soluble sunscreen ingredient that make the sunscreen go on your skin evenly with higher coverage while keeping it lightweight and breathable
---
3. SPF30+ is the bottom line.
Serums and creams are not enough to protect your skin, so the minimum sun protection you should go for in a sunscreen is SPF30. And according to Charlotte, you shouldn't use serum or cream formulated with SPF as primary sunscreen either because they are not sun protection focused enough to prevent UV rays. If you're looking for a sun-safe essential that hits the mark at SPF30, give the THANK YOU FARMER Sun Project Shimmer Sun Essence a try.
THANK YOU FARMER - Sun Project Shimmer Sun Essence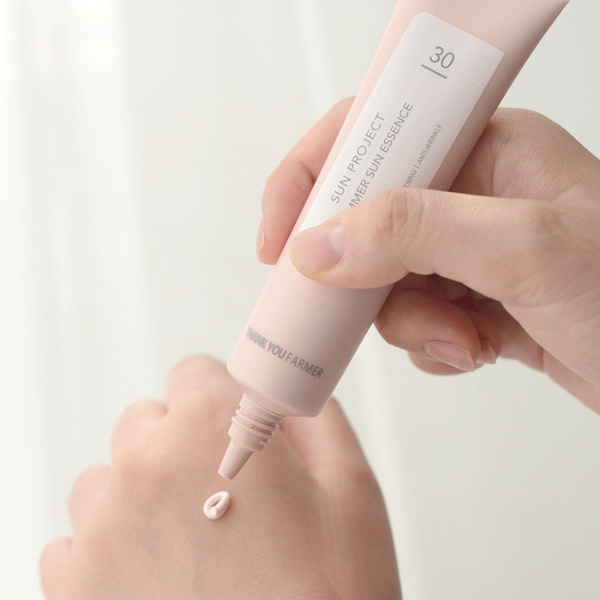 Courtesy of Korean Skincare Brand - THANK YOU FARMER
When BB cream meets sunscreen, you'll get THANK YOU FARMER Sun Project Shimmer Sun Essence. This featherweight sunscreen conceals imperfection while featuring conditioning shea butter + niacinamide to help you create a naturally glow-giving look with a moisturizing essence texture.
---
4. Tinted moisturizer goes AFTER your sunscreen.
We always say sunscreen goes last in a skincare routine. And you can apply your tinted moisturizer afterward as the first step of your makeup routine. It's important to know how to layer your makeup on top of your sunscreen so picking a blendable, lightweight sunscreen like Canmake Mermaid Skin Gel UV definitely makes the job easier for you.
ALSO READ: Which Tinted Moisturizer is Best For Your Skin Type?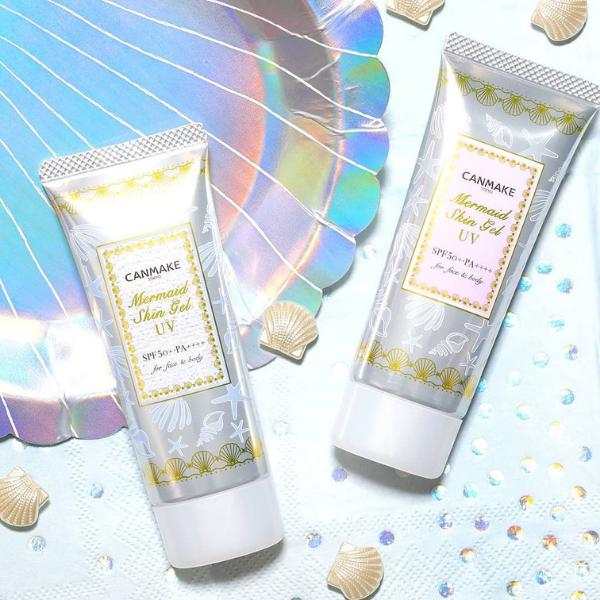 Courtesy of Korean Skincare Brand - Canmake
Described by Canmake as "a smooth gel without the roughness or stickiness of most sunscreens," the Canmake Mermaid Skin Gel UV breaks down into a watery texture and imparts a shine-free, and oil-free finish that doesn't clog pores. Recommended for those who prefer a light, refreshing protection, this zinc oxide sunscreen serves as the perfect moisturizing base that will help your tinted moisturizer or foundation sit better and last longer.
---
5. Sunscreen is a must after exfoliation.
According to Charlotte, exfoliation makes your skin more sun-sensitive, so it is a must to apply sunscreen afterward to prevent sun damage and photo-aging. With that said, sunscreen and AHA go hand in hand. Always wear sunscreen for round-the-clock protection, such as the MISSHA All Around Safe Block Essence Sun Milk, after using any AHA products.
ALSO READ: How to Get Round-the-Clock Sun Protection with AHAs by make p:rem's NEW Sunscreen Line
MISSHA - All Around Safe Block Essence Sun Milk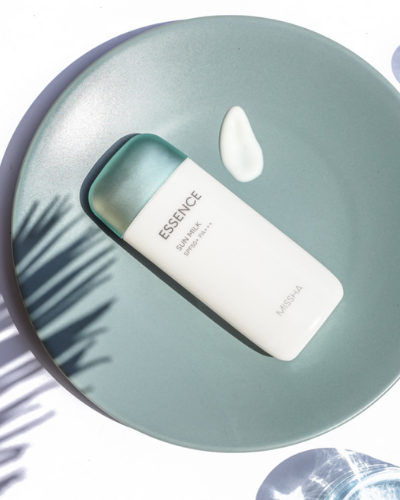 Courtesy of Korean Skincare Brand - MISSHA
It shouldn't come as a surprise that a chemical sunscreen created by MISSHA was met with a ton of 5-star reviews and a huge global following. This All Around Safe Block Essence Sun Milk is a chemical sunscreen that features a very light milky texture with SPF 50+ with skin-soothing ingredients such as helichrysum arenium flower extract, aloe leaf juice and antioxidant-rich green tea extract. While this paraben- and sulfate-free sunscreen leaves skin with a smooth, refreshing layer of UV protection, it also delivers a punch of all-day comfort for irritated skin.
---
Now that you get the low-down of mastering sun protection like pro, you can also learn how to pick the best sunscreen for your skin type to get ready for summer! Follow us on Instagram and Facebook to get more instant product updates and skincare tips!