Redness, dark spots, fine lines... These are all tell-tale signs that tell you to start introducing this one powerhouse ingredient to your everyday skincare routine — Niacinamide. So, consider this your ultimate cheat sheet to learn everything about this mighty ingredient and see how it can be the game-changer in your skincare journey!
---
What is niacinamide?
Niacinamide is a form of vitamin B-3 that helps your skin grow and form a healthy ceramide barrier. Simply put, it helps build proteins in the skin and lock in moisture to prevent environmental damage. Hailed as a powerhouse ingredient that serves a wide range of skin benefits, niacinamide is most known for its treatment for wrinkles and acne scars.
Courtesy of Korean Skincare Brand - BEAUTY OF JOSEON
And what does niacinamide do?
Niacinamide is highly effective in retaining moisture for all skin types, which explains why niacinamide is extra nourishing for skin conditions like eczema, aging skin and skin with rosacea. It helps minimize redness and inflammation for acne-prone skin while regulate sebum production for oily skin. On top of these promising effects, niacinamide is also a great antioxidant that helps minimise fine lines and wrinkles and protects skin from sun damage. If you have more mature skin, add niacinamide-containing skin care products to your skin care routine will help reduce the visible signs of aging and improve your overall skin conditions. It is also important to choose the right type of ceramide products based on your skin type.
---
Niacinamides VS Ceramides: What's the difference?
Basically, both ceramide and niacinamide are powerhouse ingredients responsible for strengthening skin barriers with similar skin-restoring power. Niacinamide, on one end, boosts the production of ceramide to ensure skin is plump and protected from external stressors. That's why we can see lots of topical skincare products pair these two ingredients together, and also the reason why there are many bestselling moisturizers with niacinamide and ceramides.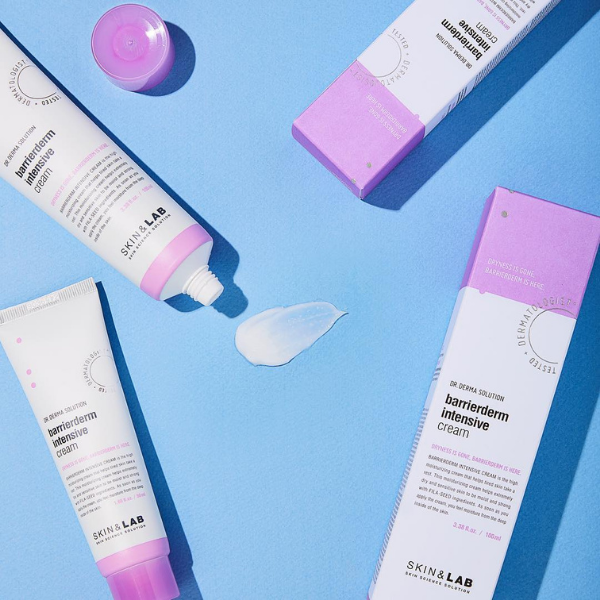 Courtesy of Korean Skincare Brand - SKIN&LAB
More commonly known as vitamin B3, niacinamide is an all-star ingredient all on its own. It's most famous for reducing enlarged pores, diminishing signs of aging and treating uneven skin tone. It also helps regulate your skin's oil production so you can stay shine-free any day. If you wish to know more about ceramides, read how to use ceramide for your skin HERE.
---
How to use niacinamide for skin?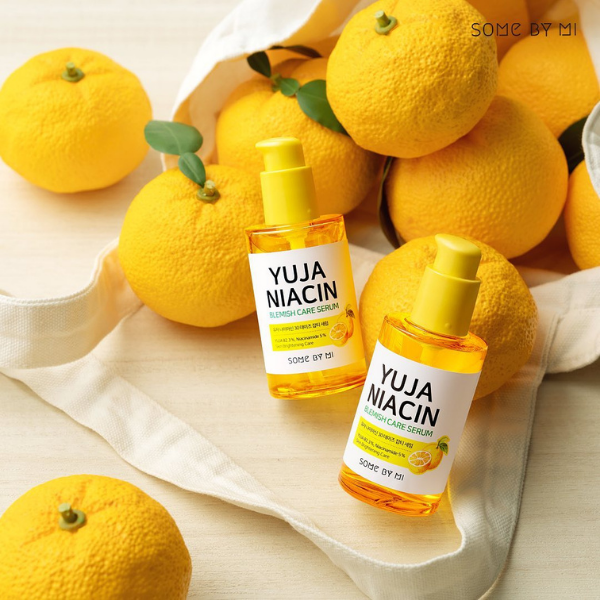 Courtesy of Korean Skincare Brand - SOME BY MI
With all those beauty benefits in mind, niacinamide topcial skincare products are as powerful as they are skin-loving and soothing. There are lots of ways to use niacinamide for skin that will help keep your skin wrinkle-free, hydrated and radiant. From niacinamide cream and niacinamide serum to niacinamide essence, here are the best niacinamide topcial skincare products you can use in your everyday skincare routine.
No. 1
COSRX - Galactomyces 95 Tone Balancing Essence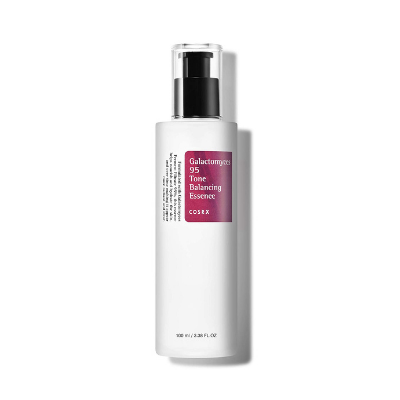 Courtesy of Korean Skincare Brand - COSRX
Stylevana K-Beauty Review: Make the COSRX Galactomyces 95 Tone Balancing Essence your staple in your daily skincare routine if your mature skin is waiting for a skin-brightening, reverse-aging transformation. Boasting a minimal but powerful ingredient list, this cult-favorite toner-essence combines 95% galactomyces ferment extract with niacinamides to retain skin's moisture by strengthening skin's barrier function. Its texture feels lightweight like a toner but at the same time super hydrating and glow-boosting like an essence. It combats any visible signs of aging while giving your skin a really healthy, luminous look afterwards.
---
No. 2
BEAUTY OF JOSEON - Dynasty Cream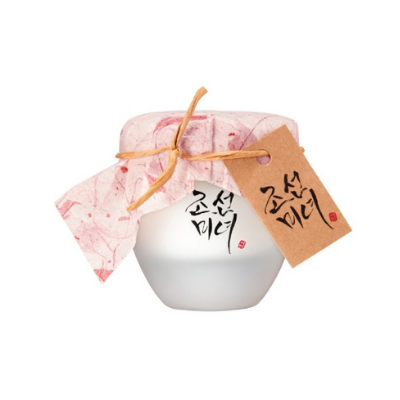 Courtesy of Korean Skincare Brand - BEAUTY OF JOSEON
Stylevana K-Beauty Review: Feel like switching lanes to try some traditional Korean herbal skincare products? Add BEAUTY OF JOSEON's Dynasty Cream to your skincare routine this season to get a hefty dose of some Hanbang (traditional Korean herbal medicine) and other premium ingredients, including ginseng, niacinamide, rice brown water and squalane. This multifunctional niacinamide cream is as every bit of luxurious as you can think of for a wrinkle-targeting, skin brightening solution. It helps improve the appearance of enlarged pores, uneven skin tone, fine lines and dullness. So if you long for fair, soft and forever-youthful skin, teaming this niacinamide cream with BEAUTY OF JOSEON's Glow Serum (Proplis + Niacinamide) will help you get there.
---
No. 3
Nacific - Phyto Niacin Whitening Essence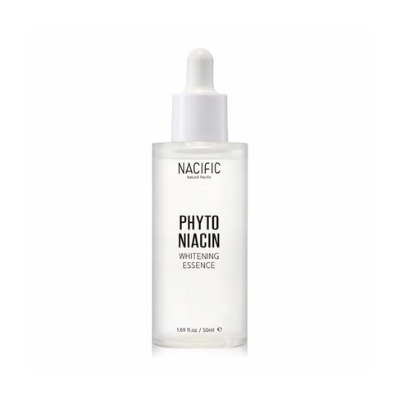 Courtesy of Korean Skincare Brand - Nacific
Stylevana K-Beauty Review: We can't talk about Korean glass skin without the illuminating, pearlescent glow. Many K-pop celebrities, like EXO Chanyeol, keep their blemish-free, photogenic complexion smooth and glowy with Nacific's Phyto Niacin Whitening Essence. Specifically tailored for dull, lackluster skin, this niacinamide topical skincare product is most known for its skin-brightening synergy effect, thanks to the rich mix of niacinamide, bamboo sap, hyaluronic acid + vitamin C derivatives. With its impressive list of ingredients, this powerhouse Korean essence is definitely going to be the hardest-worker in your spring skincare routine.
---
No. 4
MISSHA - Time Revolution The First Treatment Essence Rx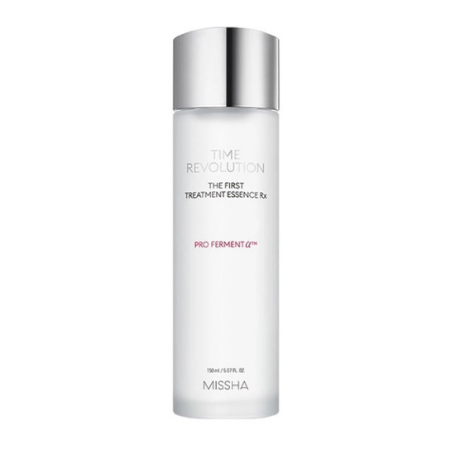 Courtesy of Korean Skincare Brand - MISSHA
Stylevana K-Beauty Review: You can never go wrong with a fermented essence as well-formulated as MISSHA's Time Revolution The First Treatment Essence Rx. Consider this well-loved niacinamide product the perfect remedy for your sensitive skin, this niacinamide-powered essence is a staple in many Korean skincare routine thanks to its mighty probiotic ingredient Bifida ferment lysate. This MISSHA bestseller as gone through a double-fermentation process (one in warm temperature and the other cool) to produce high-quality enzymes designed to fade acne scars, improve skin tone and texture while keeping your skin hydrated and elastic.
---
No. 5
Dear, Klairs - Freshly Juiced Vitamin E Mask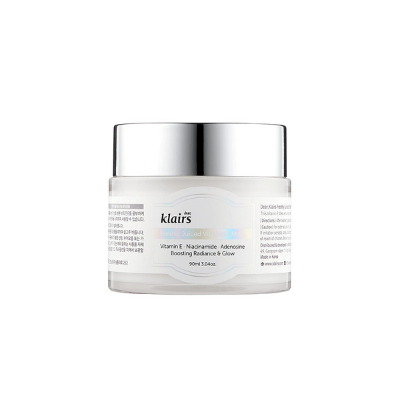 Courtesy of Korean Skincare Brand - Dear, Klairs
Stylevana K-Beauty Review: Sun damaged skin has become one of the most common skin conditions as spring/summer season is upon us. It's good to have Dear, Klairs' Freshly Juiced Vitamin E Mask to count on as your daily skincare product to help you get though the UV-challenged season. This multifunctional skincare product triples as a quick mask fix, a sleeping mask or even a daily moisturizer, with an incredibly soothing pudding-like texture. Featuring an all-star team of Vitamin E + niacinamide, this invincible sleeping mask is fortified with antioxidant power that will help brighten, improve wrinkles and prevent any signs of aging. While it protects your skin from UV damages by day, this sleeping mask also helps with skin regeneration overnight.
---
No. 6
Benton - Snail Bee High Content Essence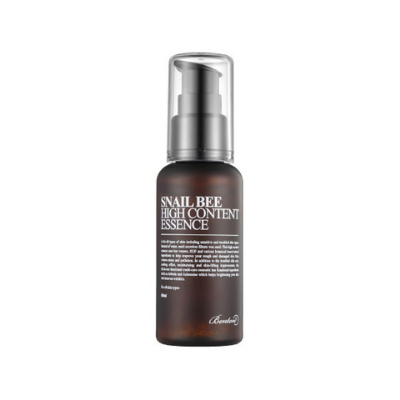 Courtesy of Korean Skincare Brand - Benton
Stylevana K-Beauty Review: For sensitive dry skin, the best all-in-one solution your skin could ask for will come from Benton's Snail Bee High Content Essence. This Benton holy grail is hailed as one of the most popular Korean essences and for all the right reasons! It is enriched with a rich mix of 90% snail mucin, bee venom + niacinamide to deliver powerful hydration and soothing support to calm any irritation. Its gel-like texture turns into a watery liquid with is extra comforting to the skin, not to mention it absorbs very quickly into the skin. This fragrance free essence is also safe for acne-prone and sensitive skin so if you're looking for a niacinamide serum that checks all the boxes for your sensitive skin, this would be perfect for you!
---
No. 7
iUNIK - Black Snail Restore Serum
Courtesy of Korean Skincare Brand - iUNIK
Stylevana K-Beauty Review: iUNIK's Black Snail Restore Serume is a highly nutritive serum to improve skin elasticity and promote natural cell regeneration to help fight signs of aging. This highly concentrated serum is enriched with 70% black snail mucin extract to improve skin elasticity, together with 5 black super foods (black beans, black rice, black sesame, kelp and eggplant) for anti-oxidant benefits. For a potent, multi-functional serum like this, it's only fair to also include centella extract and niacinamide in the skin-loving mix, which helps to heal blemished skin, smooth wrinkles and face scars; along with mistletoe and soybean ferment extracts to repair and moisturize skin, and promote cell turnover.
---
No. 8
PURITO - Galacto Niacin 97 Power Essence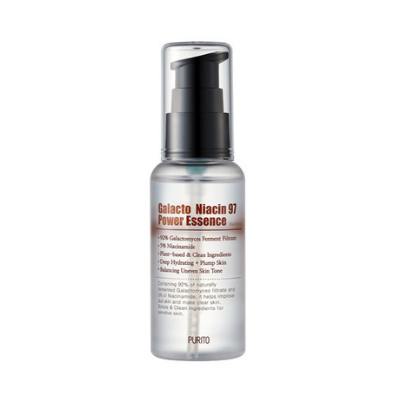 Courtesy of Korean Skincare Brand - PURITO
Stylevana K-Beauty Review: The PURITO Galacto Niacin 97 Power Essence packs a serious punch as it is loaded with not one but TWO all-star ingredients: 92% Galactomyces ferment filtrate + 5% niacinamides. This niacinamide essence provides your skin with a strong protection layer to dryness at bay, leaving your rescue-needed skin hydrated and nourished no matter the season. Not to mention this niacinamide-powered goodie is effective in anti-aging and skin-brightening as well.
---
Known your skin conditions and reformulate your Korean skincare routine with niacinamide topical skincare products! Explore our best niacinamide products and pick your favorite to refine your Korean skincare routine starting today!
Disclaimer: We strongly recommend anyone with problematic skin conditions to seek professional advice from dermatologists and sort out what ingredient works best for your skin type to get the result you want.