Following their successful 'Flower Series', IZ*ONE is making a highly-anticipated comeback with their 3rd mini album Oneiric Diary today. Opening up a new chapter of the storyline, the K-pop girl group IZ*ONE has released a set of dreamy individual concept photos showing off some of the hottest Korean makeup trends for Spring Summer 2020. Safe to say, the girls of IZ*ONE are ace-ing the K-beauty makeup game with so many stylish makeup ensembles for us to cop.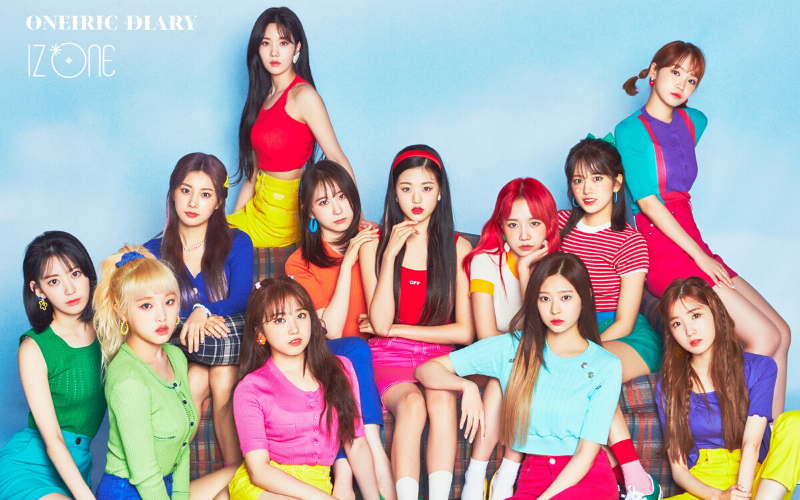 IZ*ONE comeback on 15 June 2020 with their 3rd mini album 'Oneiric Diary'
Let's take a moment to enjoy the stunning visuals of IZ*ONE members and see which 4 Korean makeup trends are spotted from their Oneiric Diary makeup looks that we should steal for Spring Summer 2020.
---
Korean Makeup Trend #1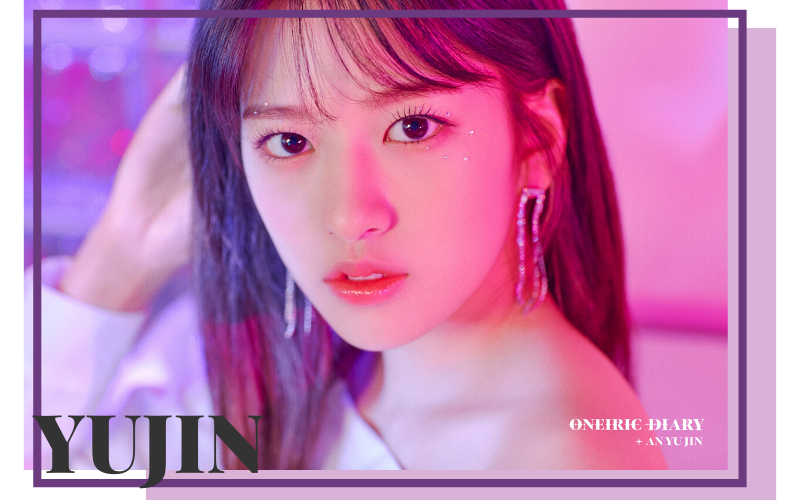 IZ*ONE An Yujin's makeup look for 'Oneiric Diary' album 2020
Yes, you've heard us. The Korean makeup trend of glossy lips is coming back this Spring-Summer, and this time the trick is to kick it up to high-gloss mode (just learn from IZ*ONE Yujin's glossy lip makeup look in Oneiric Diary). Forget about the awkward impression of sticky, gloppy lip gloss, the world has been a whole lot different since then with so much more choices of Korean and Japanese lip products coming into the light. Be it in the form of a lip tint, lip gloss or lipstick, these new lip glosses deliver pigmented color payoff with just the right hint of shine, plus the moisturizing ingredients for an additional dewy touch. See how the powerhouse of IZ*ONE Yujin has pulled off the shiny, glossy lips.
STYLEVANA K-Beauty Pro Tips:

---
Korean Makeup Trend #2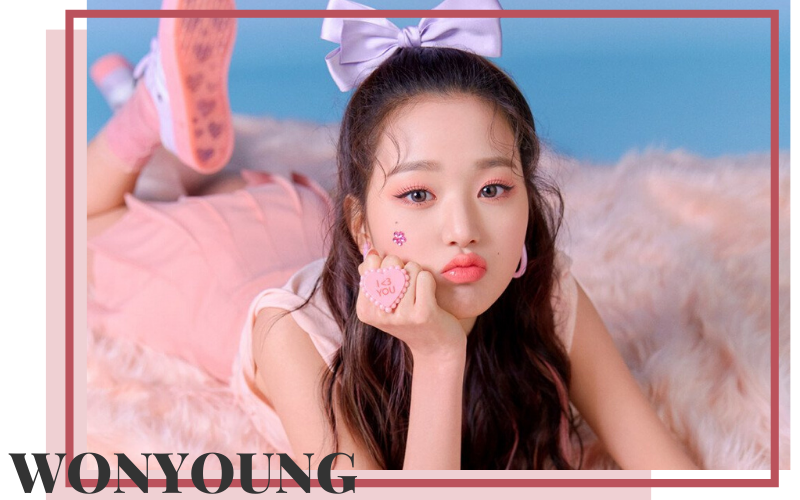 IZ*ONE Jang Wonyoung's makeup look for 'Oneiric Diary' album 2020
Easy to master and perfect for a casual day-time look, monochrome makeup is one of the most popular Korean makeup trends in the current K-beauty culture. If you take a closer look at IZ*ONE Wonyoung's Oneiric Diary makeup, you'll see how she wears this monochrome makeup look with the shade of 2020 - Coral Pink. Whether it goes onto your lips or lids, the monochrome coral Korean makeup trend will definitely continue to prevail this Spring Summer. If you've been a loyal K-Pop fan or K-beauty savvy just like us, you should have come across the rave of coral pink in the form of lipsticks, eyeshadow and blushes. So for this Korean makeup trend, take notes from IZ*ONE Wonyoung, the cute maknae of K-Pop girl group, in her Oneiric Diary makeup look to see how you should pull off the coral pink shade.
STYLEVANA K-Beauty Pro Tips:

---
Korean Makeup Trend #3
The 'Hangover' Drunk Blush Look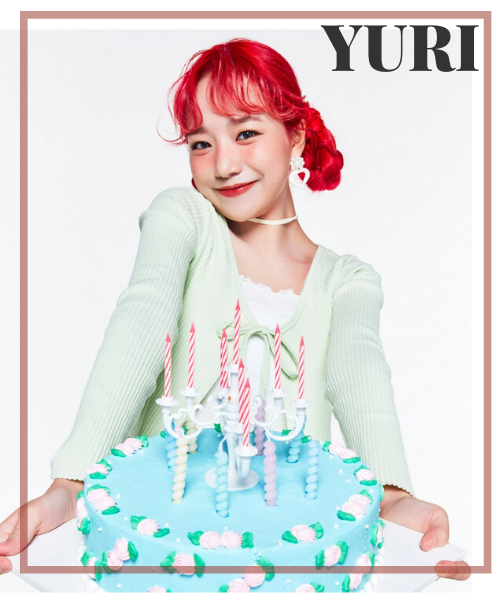 IZ*ONE Jo Yuri's makeup look for 'Oneiric Diary' album 2020
The drunk blush Korean makeup trend is a swift touch to perk up your day-time makeup look without spending too much time and effort. If you're in tune with the J-Beauty or K-Beauty makeup trends, you should have seen a lot of J-Pop or K-Pop idols wear the drunk blush makeup look. This Korean makeup trend is also known as the "hangover" makeup look, which is basically having your blush applied right on the cheeks and over the nose to mimic the natural flush on your face after having a couple of drinks. IZ*ONE Yuri is definitely bringing this Korean makeup trend back with braided buns for an adorable, Oneiric Diary look.
STYLEVANA K-Beauty Pro Tips:

Swipe a light wash of

blush

across your cheeks and over your nose bridge without going over the top
Dot faux freckles with

light brown eyeliner

on top to add extra touch of sweetness to your look
---
Korean Makeup Trend #4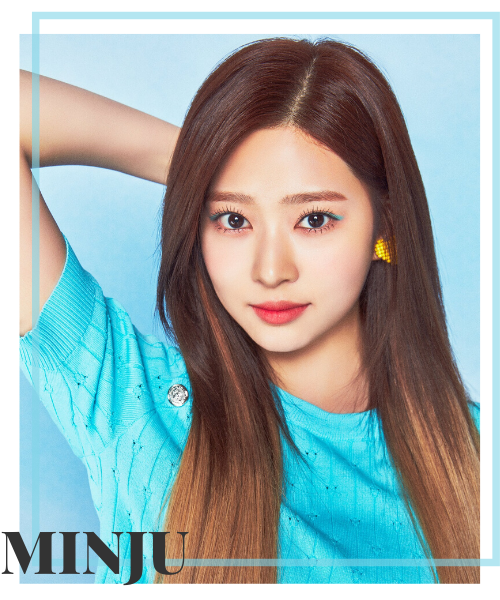 IZ*ONE Kim Minju's makeup look for 'Oneiric Diary' album 2020
The last (but definitely not the least) Korean makeup trend spotted in IZ*ONE's Oneiric Diary makeup look is their playful eyeliner art. Apart from the classic black and brown, eyeliners have now evolved into a much more diversified family — shiny metallics, deep burgundy or the vibrant ocean blue IZ*ONE Kim Min-ju is wearing. You don't need to take note from the color wheel to find the best colors that complement your eye color to champion this Korean makeup trend. The point of having colorful eyeliners this season is to outline your eyes with bold lines, so pick any colors you like. If you're still unsure about trying out the vibrant eyeliners, you can also start with trying lighter shades of brown or brown with a metallic touch to diversify the color range of your eyeliners for this Korean makeup trend.
STYLEVANA K-Beauty Pro Tips:

Line your eyes with vibrant colors to add a playful touch to your day makeup look

Start with trying out some

brown

or

light brown

alternatives
Enhance your eye makeup look with an

eye glitter

for a high-shine silhouette
---
Which Korean makeup trend by IZ*ONE will you be wearing this Spring Summer 2020? Stock up on your favorite beauty essentials with Stylevana's Eye Shadow & Palette SALE now - up to 40% OFF! Did we mention you can save up to 30% OFF on 3CE too? Okay, I feel a beauty haul coming… For more K-Pop makeup inspiration, go check out TWICE's 'More & More' makeup guide and see which K-Beauty combo you should get this season!