Let's talk about the holy grail skincare product that every K-beauty junkie is adding to their skincare routine this summer: face mist (also known as one of the "hot girl summer" skin care essentials in case you don't know). Whenever you feel the urge to hit refresh on your summer skin, or re-up your skin's hydration levels throughout the day, a hydrating face mist or face spray is basically all you need. So scroll down to see why and which face mist is becoming your next summer skin care obsession!
Face Mist 101: Why Your Skin Needs It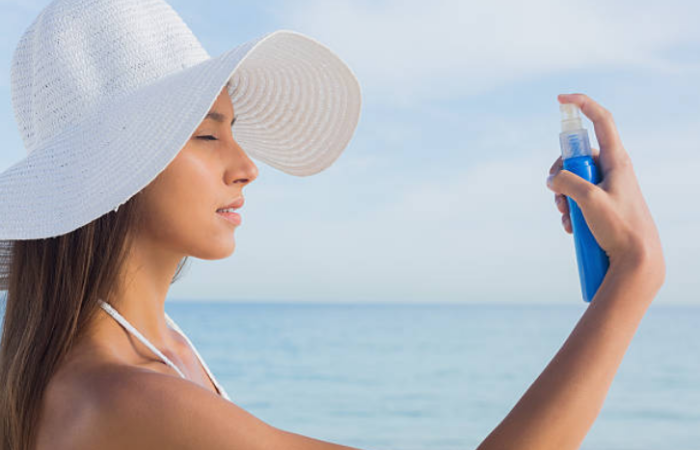 Just like a cup of coffee for a coffee person, a hydrating face mist or face spray will wake your skin up with a much-needed boost throughout the day. If you're someone who struggles with tired skin or lacklustre complexion on a daily basis, a face mist or face spray is definitely something you need to add to your skincare routine ASAP - as an on-the-go essential or a skin care staple on the shelf. Besides, the summer season can be harsh for people with oily skin, which is why an on-the-go face mist is the perfect skincare product to bring along for instant comfort and relief.
Using hydrating face mist as your daily skin care helps recharge your summer skin, depending on your skin type and the formula of the face mist or face spray. Let's take a look at our list of K-beauty favorites and best sellers to add to your summer skin care arsenal.
---
No. 1
Sioris - Time Is Running Out Mist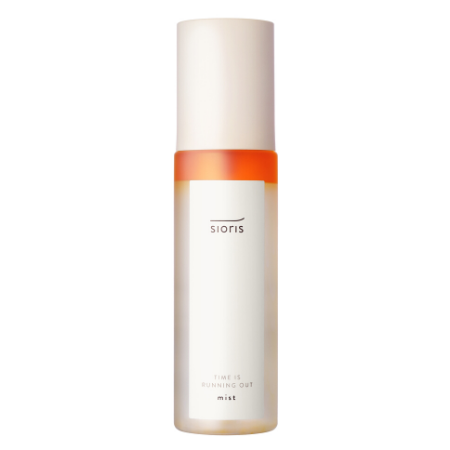 Best Hydrating Face Mist for Dry Skin
Swap this Sioris Time is Running Out Mist in for your morning skin care pick-me-up, since it is a multitasking face spray that combines toner, mist and serum to enhance your everyday skincare routine. With 78% organic green plum water for instant hydration, this Sioris skincare product is the perfect hydrating face mist for dry skin type. You'll love its oil-rich skin care formula (with macadamia, jojoba and sunflower oil) that delivers long-lasting nourishment to leave your summer skin refreshed and recharged all day.
---
No. 2
Keep Cool - Shine Fixence Mist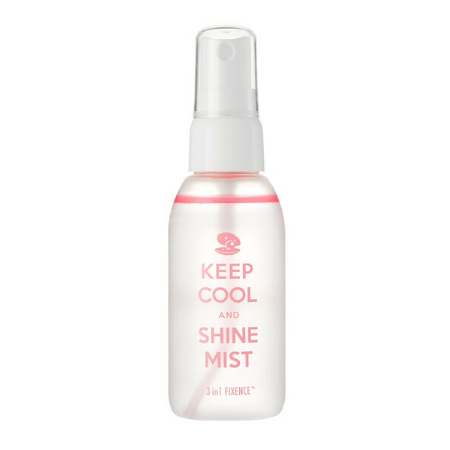 Face mist that messes up your makeup? Not cute, right? You can count on Keep Cool's Fixence Mist to fix that problem for you - by bringing the perfect glowing finish to your skin care or makeup routine. Voted as one of the most beloved cult-favorite hot picks by Allure Korea, this Keep Cool skincare product is a makeup fixer, essence, and mist rolled into one convenient spray bottle. The pearl extract in the formula is what makes this face mist a staple for your skincare routine, one that makes your summer skin shine all season long.
---
No. 3
MISSHA - Glow Skin Balm To Go Mist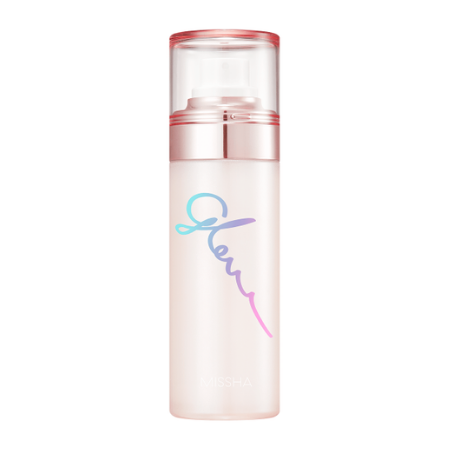 Best Face Mist with Glow Skin Formula
If you're a true K-beauty skin care junkie, you've probably seen MISSHA's bestselling Glow Skin Balm around in a few Vana Blog features before. And now the same skin care formula also comes in the form of a face mist, making it the Glow Skin Balm To Go Mist infused with rose flower water to help fight redness and luminize your skin on top of your makeup (and mess-free!). Keep this face spray at your desk for mid-day breaks, or add it to your skincare routine day and night.
---
No. 4
Farm Stay - La Ferme Aloe Vera Moisture Soothing Mist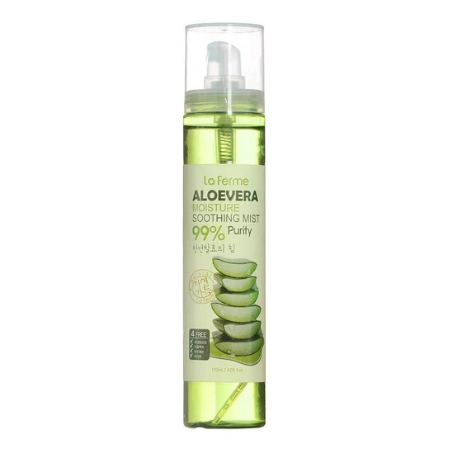 Best Face Mist for Sun-Kissed Skin
If you're a beach-goer, you need to pack this Farm Stay La Ferme Aloe Vera Moisture Soothing Mist as your on-the-go summer skin care essential. This face spray is free from mineral oil, artificial color, and paraben. And the key skin care ingredient aloe vera also works to soothe and calm your sun-kissed skin with much-needed comfort, as well as keeping your skin moisturized under the sun. Glossy skin goals for "hot girl summer"? You bet. Add this hydrating face mist to your skincare routine and keep your summer skin refreshed and chilled.
---
No. 5
LABIOTTE - UV Veil No Sebum Sun Mist SPF50+ PA++++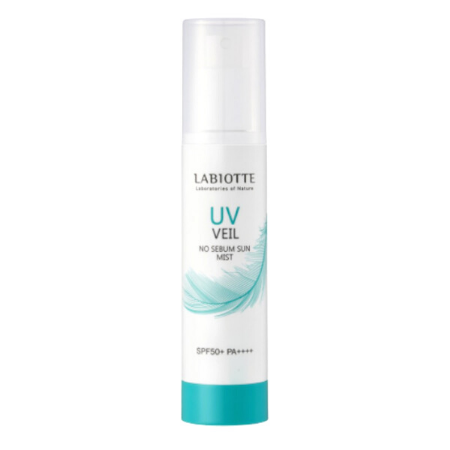 What's better than a hydrated, shine-free face? A hydrated, shine-free, AND sun-protected face. LABIOTTE UV Veil No Sebum Sun Mist is packed with SPF 50+ for sun protection, and cotton extract for sebum control and a slight powdered-matte finish for your oily skin. Not to mention this LABIOTTE hydrating face mist also features Aqua Moisturizing Capsules to deeply hydrate your skin along with 7 other natural skin care extracts to protect your skin against external aggressors. Apply it as the last step of your basic skincare routine or over makeup and you're set for the day!
---
No. 6
make p:rem - Comfort Me. Mild Soothing Mist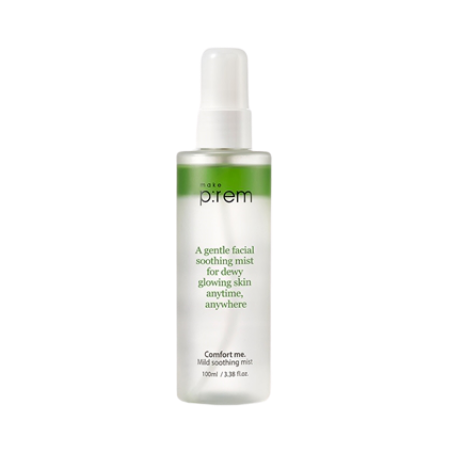 Courtesy of brand - make p:rem
Best Face Mist to Soothe Irritated Skin
A K-beauty skin care staple for irritated skin, make p:rem is introducing Comfort Me. Mild Soothing Mist to your skincare routine as a soothing face mist that calms your skin irritation with a mild, gentle formula. This face mist - spiked with chia seed, centella asiatica, and houttuynia cordata extracts - gives your dull, tarnished skin an instant boost of hydration and radiance. Put this skincare product on your daily skin care rotation to keep your irritated skin in check.
---
No. 7
COSRX - Low pH PHA Barrier Mist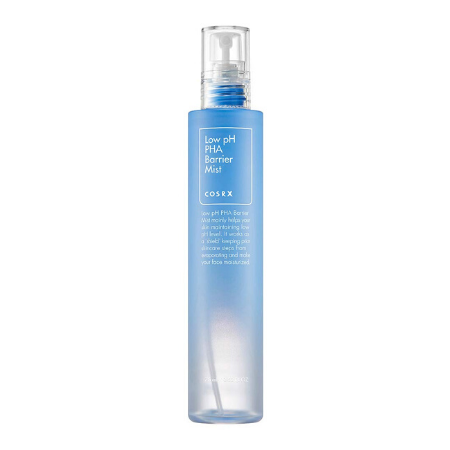 Best Face Mist for Smoother Skin
COSRX's skin-loving face spray is for those who need a little gentle exfoliation in their face mist fancy for their everyday skin care. Formulated with skin-soothing allantoin and the hero skin care ingredient PHA to lift off dead skin cells, this COSRX Low pH PHA Barrier Face Mist helps balance your skin's pH level and restore its healthiest glory. This K-beauty skincare product is also packed with coconut fruit extract along with minerals and amino acids to vitalize and energize your skin from within.
---
No. 8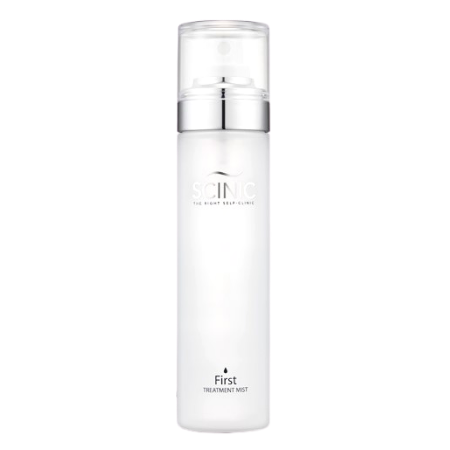 Best Face Mist for On-The-Go Facial Treatment
Another multi-tasking face mist that your skin will absolutely love, this SCINIC First Treatment Mist works double duty for your skincare routine as a hydrating face mist and essence with 90% of Galactomyces Ferment Filtrate. Want to trade your tired complexion for a renewed glow? Sure! Make this SCINIC face mist your skin care staple if you're always traveling in and out of an air-conditioned environment to stabilize your skin conditions. Use it anywhere, anytime whenever your skin needs a wake-up call.
---
No. 9
FRUDIA - My Orchard Real Soothing Gel Mist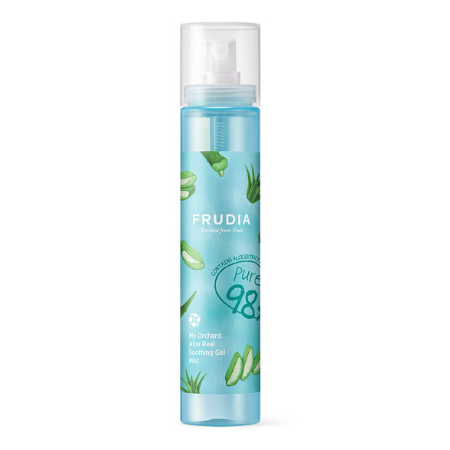 Best Face Mist for Sensitive, Dry Skin
If you're not a fan of superfine face mists and prefer a thicker texture on your face, this FRUDIA My Orchard Real Soothing Gel Mist is the perfect addition to your skincare routine. Like the name suggests, this K-beauty skincare product has a low-pH gel-like formula that soothes sensitive, dry skin with a refreshing and moisturizing sensation, thanks to the fresh and hydrating energy from 98% pure aloe vera leaf found on Jeju Island in South Korea.
---
It doesn't matter if your K-beauty skincare routine is already loaded with all kinds of moisturizers or a full-course skin care recipe in the AM and PM, you're actually just one spritz away from perfecting your summer skincare routine. Shop your favorite best seller pick from Stylevana's face mist collection at up to 40% OFF and stay refreshed throughout the summer season! You can also SAVE brandwide 10% OFF on Stylevana's Fresh & Glowy essentials now so don't miss out! Ready to get summer-lovin' and step up your K-beauty game? I know I am!