If there's one thing we can all agree on, it's the fact that summer's sweltering heat does not make it easy for anyone. That's why you need to switch things up for your skincare routine when summer rolls around. The summer season calls for skincare products that are oil-free, more lightweight and easy to carry from indoor to outdoor. So grab your beauty bag, and consider this your checklist to see what summer beauty swaps you should make this season!
---
Summer Beauty Swap #1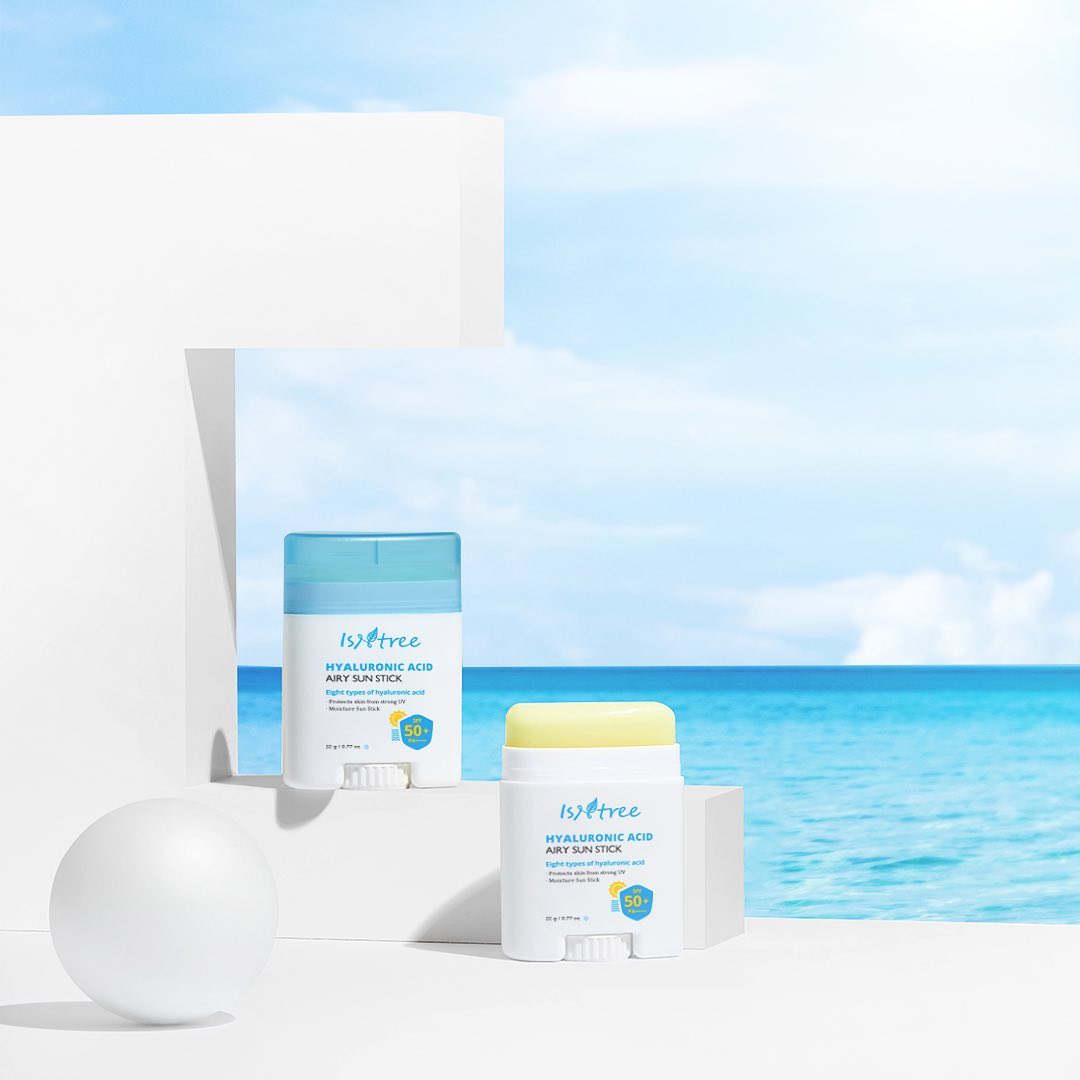 Courtesy of Korean Skincare Brand - Isntree
If you're still sticking to your SPF 20+ sunscreen on a daily basis, you need to swap it for a stronger one. Get yourself a sunscreen with SPF 50+ that will guard your skin with a more intense layer of sun-protection. After all, the summer season means it's time to outsmart the sun and its harmful UV rays that seem to creep around everywhere you go.
ALSO READ: What Are the Best Sunscreen for Your Skin Type?
— We recommend Isntree Hyaluronic Acid Airy Sun Stick, one of the bestselling (and most-loved) sunscreens on Stylevana. This sunscreen features moisturizing agents, aka 8 types of hyaluronic acid, as well as niacinamide to replenish your skin with intense hydration on every skin layers while keeping your skin well protected from harmful UV rays.
Best Sunscreens for Face During Summer
---
Summer Beauty Swap #2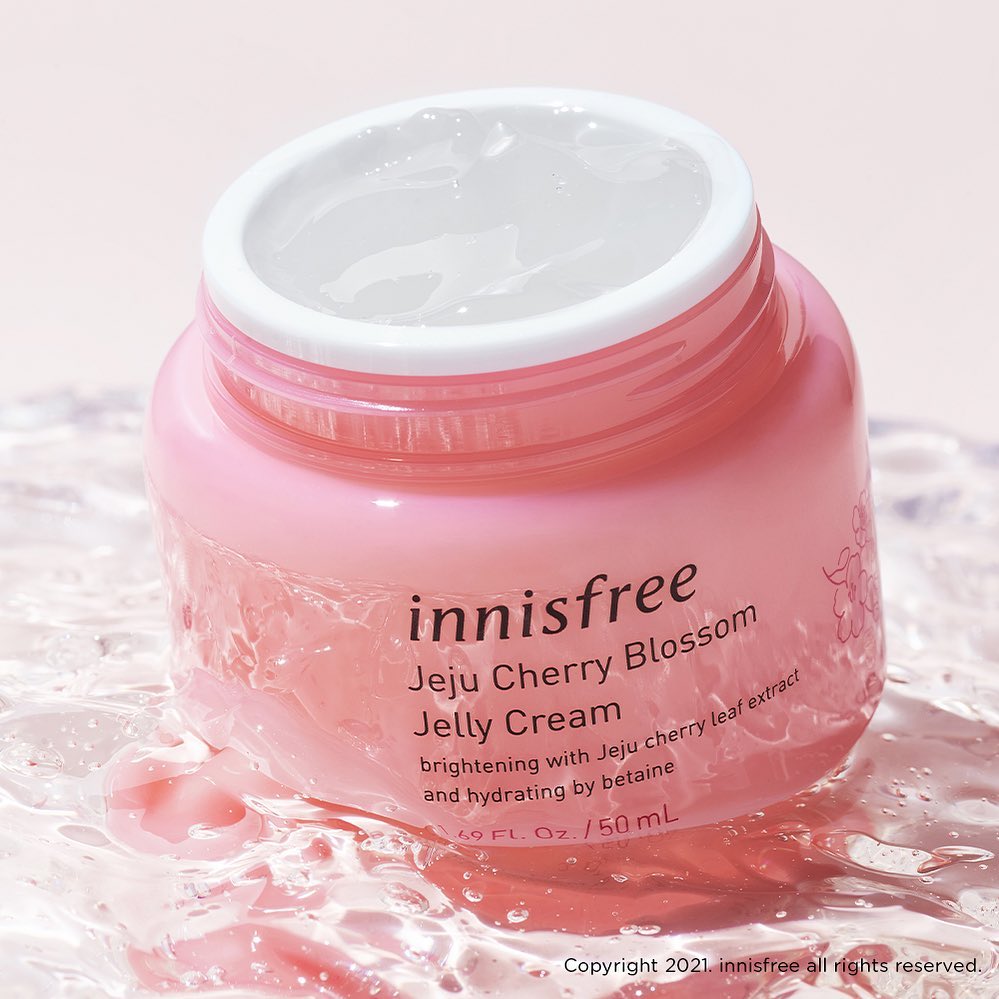 Courtesy of Korean Skincare Brand - innisfree
Instead of a heavy, creamy moisturizer, swap in for a lightweight, soothing moisturizer that is buildable and doesn't add a greasy shine to your summer skin. The most ideal type of moisturizer to use in summer is gel moisturizers or those that feature skin-calming ingredients such as Centella Asiatica (for healing and anti-inflammation) or Aloe Vera (for soothing and after-sun care). Consider it your go-to skincare essential that offers your blemished skin instant relief and comfort.
— We recommend the hype-worthy innisfree Jeju Cherry Blossom Jelly Cream, our fave summertime miracle workers to leave your skin looking bright and clear throughout the season - all thanks to the revitalizing Jeju cherry blossom leaf extracts. Not to mention its lightweight and clean formula which is perfect for managing your stressed, sensitive skin.
Lightweight Moisturizers for Summer
---
Summer Beauty Swap #3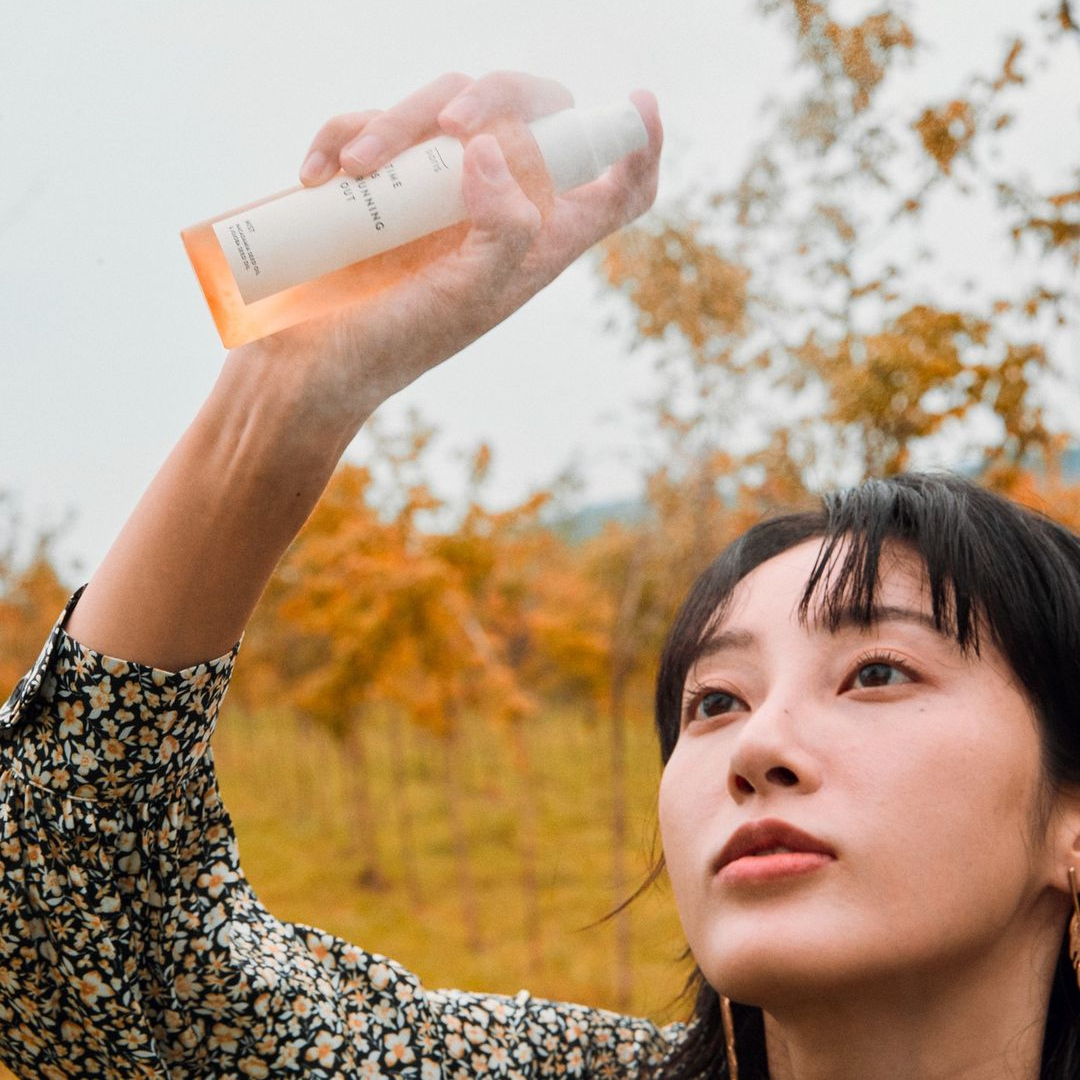 Courtesy of Korean Skincare Brand - Sioris
We're calling face mist the 'hot-girl summer essential' because it's what every beauty junkie is packing in their beauty bag this season. A hydrating face mist can refresh, restore, and rejuvenate your skin with an instant glow-up that keeps your skin happy when the weather heats up. If you're someone who struggles with tired skin or lacklustre complexion on a daily basis, a face mist or face spray is definitely something you need to add to your Korean skincare routine ASAP!
ALSO READ: Top 9 Best Selling Face Mists for Your Summer Skin - Editor Reviews
— We highly recommend the Sioris Time Is Running Out Mist, a cult-favorite face mist perfect for all skin types. It combines toner, mist and serum to enhance your everyday skincare routine. With 78% organic green plum water for instant hydration, this Sioris skincare product is the perfect hydrating face mist for dry skin type, thanks to its long-lasting nourishment to leave your summer skin refreshed and recharged all day.
---
Summer Beauty Swap #4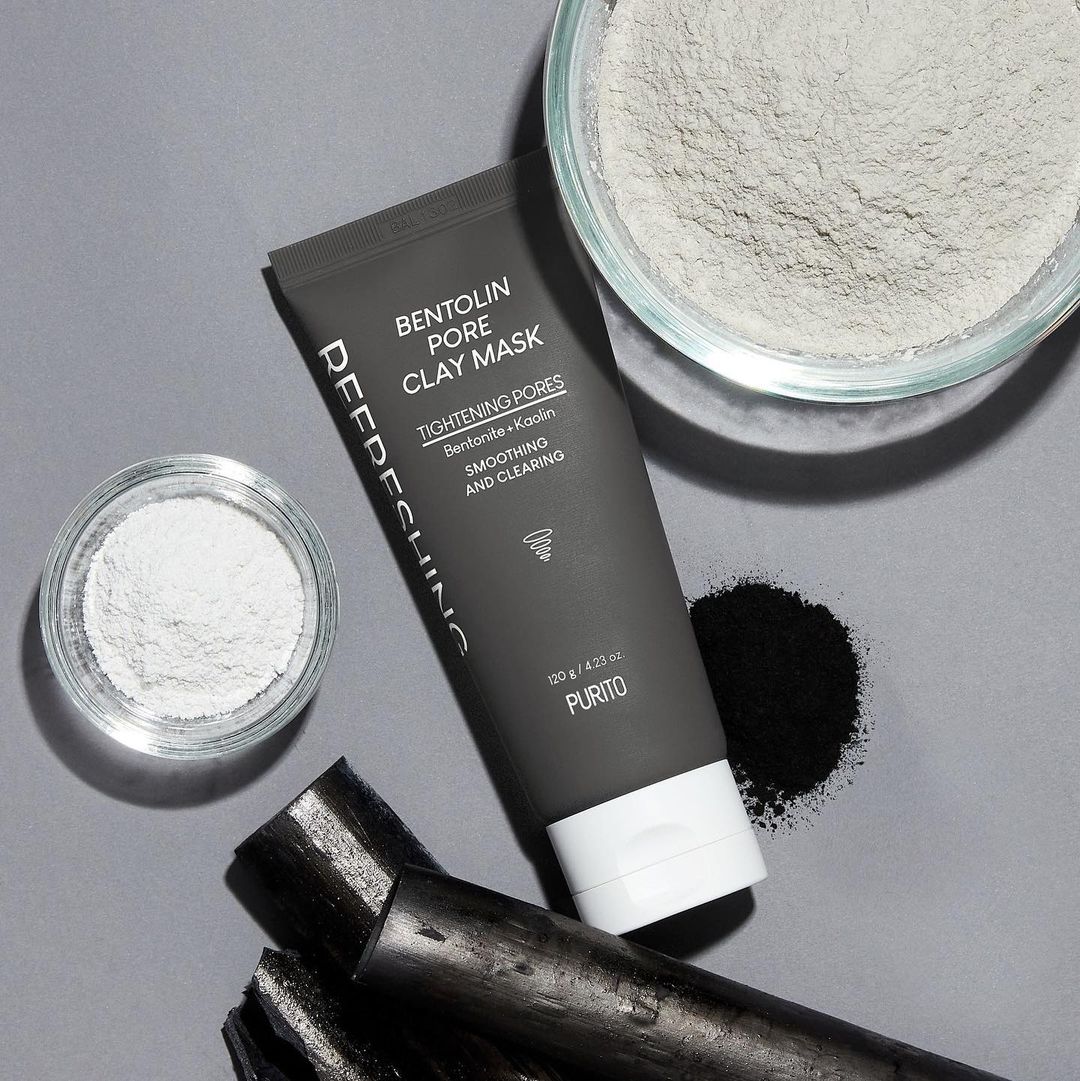 Courtesy of Korean Skincare Brand – PURITO
Summer skin is more prone to breakouts and acne because sweats and oil can lead to excess sebum production and clog your pores. That's when wash-off mask — we're talking about clay mask, gel mask, or mud mask — come into play. Start your at-home facial with a deep cleanse to treat your oily skin and clogged pores to a nice chemical peel and exfoliation. A good wash-off mask will help detoxify and purify your skin and restore a clearer complexion, which is all your summer skin ever wants.
— We recommend using the PURITO Bentolin Pore Clay Mask on a weekly basis to give your sebum-concentrated area a regular deep-cleanse + pore-care treatment. This clay mask contains a powerful blend of bentonite, kaolin, volcanic ash and charcoal powder to help tighten and shrink pores to leave skin clear and smooth. It absorbs excess sebum, controls sebum production and detoxifies skin by removing dead skin cells clogged in pores.
Best Wash-Off Masks for Deep Cleansing
---
Summer Beauty Swap #5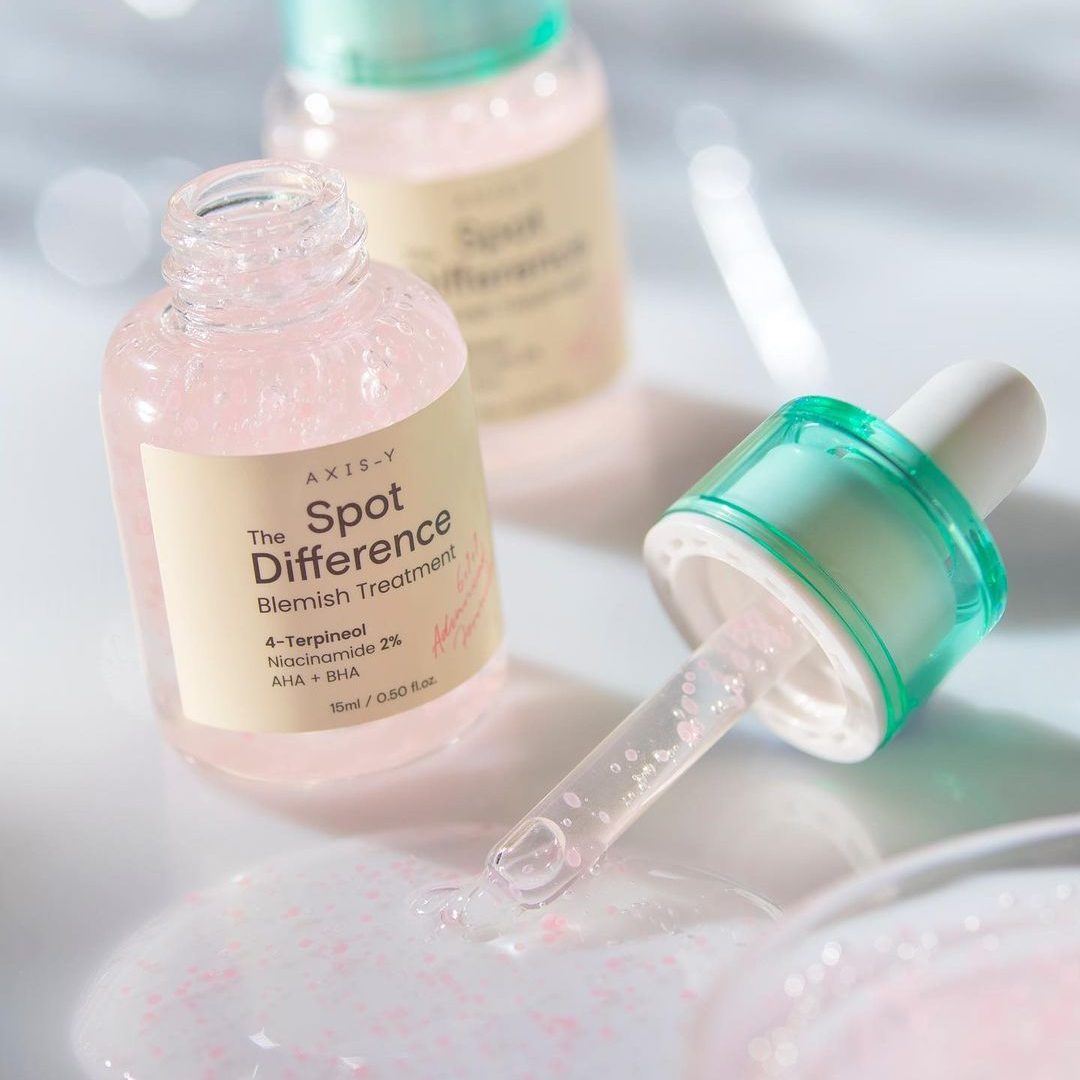 Courtesy of Korean Skincare Brand – Axis-Y
Fighting back against stubborn pimples takes skills, but concealing it is a whole different issue. You can count on a spot treatment or acne cream this summer to treat your inflamed, blemished skin. It's a 2-in-1 quick-fix solution that protects your skin from daily pollutants while saving you the time to conceal it with a high coverage concealer (which can sometimes make things worse for your pimple).
— We recommend using the Axis-Y Spot The Difference Blemish Treatment to be your summer spot treatment staple. Formulated for acne-prone, oily and sensitive skin, this blemish-fighter is loaded with 6 powerful ingredients including tea tree extract to help dry out pustules, blemishes and breakouts, as well as soothe and reduce irritation with green tea extract, providing effective relief with the light gel texture. It is also infused with hydrating Ceramide capsules to help restore the skin barrier and repair damaged skin.
Best Spot Treatments for Summer
---
What do you think about these summer beauty swaps? Don't forget to stock up on all the bestselling sunscreens to get summer-ready! Follow us on Instagram and Facebook to get more instant product updates and skincare tips!