Apparently, going vegan is not only having a meatless diet anymore. Vegan beauty is now an up-and-coming skincare trend among nature-lovers and those who are environmentally-conscious. That's why, as more and more people are diving into the green lifestyle, PURITO has become the go-to vegan brand for those who seek a healthier alternative to their normal skincare.
Take Your First Step into the Vegan Beauty Journey
Committed to their eco-friendly and cruelty-free practice since 2017, PURITO has been an advocate for safe and honest products all formulated with harmless, nature-based ingredients. And what makes PURITO's products so sensitive-skin friendly is that they are all free of toxins like PEG, paraben, ethanol, mineral oil etc.
You can see how much PURITO, a 100% EWG Green Level Certified brand, genuinely appreciates our mother nature not just from their authentically organic formula but also the recycled packaging. We've truly never seen a brand so raw and down-to-earth (literally) like PURITO that even their name means "purified (PURI) soil (TO)."
So, if you're currently on the lookout for a vegan starter (and budget-worthy) brand to try, why not let PURITO take you on your first step? Here are 4 ways to start your vegan beauty journey with PURITO.
1. Heal your skin with Centella asiatica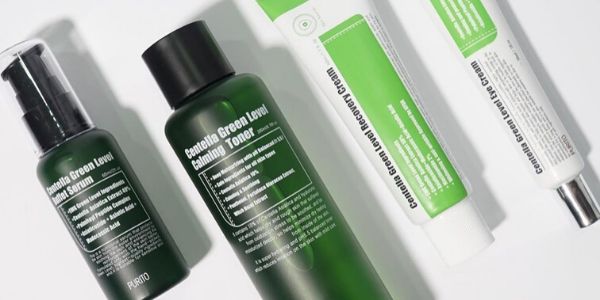 Known for being a medicinal herb, Centella asiatica boasts a rich source of amino acid and its anti-inflammatory properties. With Centalla asiatica extract as the core nutritious element, the Centella line is one of PURITO's best sellers and we totally get why. From the Centella Green Level Calming Toner to the Centella Green Level Eye Cream, this skincare line covers all front for troubled skin. The Centalla extract will soothe, calm, and moisturize your skin all at once in the most organic way.
If your skin is highly sensitive, acne prone or easily irritated, give the Centella Green Level Recovery Cream a go. This recovery cream is infused with 50% Centella asiatica extract, and will repair your skin barrier and lighten your dark spot (so for those who are self-conscious about your scarring, you're welcome).
Meet the Centella Green Family:
---
2. Achieve younger-looking complexion with snail mucus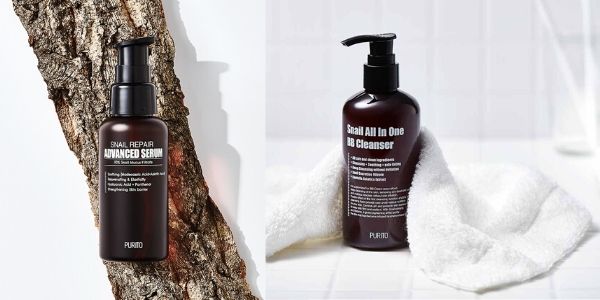 Any snail lovers will know that snail mucus is super-duper popular in the world of Korean skincare. PURITO obtains the snail mucus extracts through its natural secretion which is completely cruelty-free and harmless to snail. 100% vegan and organic, the naturally-derived extracts harness such anti-aging potential that PURITO formulates its Snail Repair Advanced Serum with 93% of snail filtrate – can you imagine the amount of collagen in one bottle? Not only does it seal in moisture, this serum restores optimal elasticity of your skin and makes it look supple and firm throughout the day. All those fine lines and wrinkles? Gone. And now you're one step closer to achieving baby soft skin. Pair it with PURITO's Snail Clearing BB Cream for a natural everyday makeup look that will leave your complexion as radiant as ever.
Try these anti-aging solutions for your skin:
---
3. Give your skin its daily Vitamin boost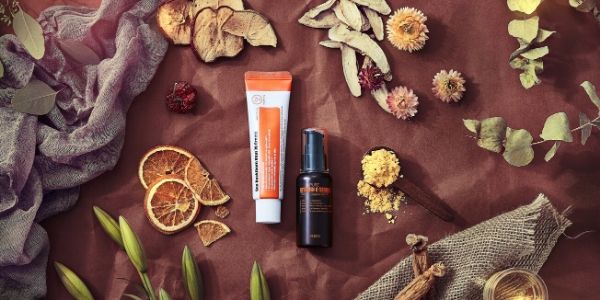 Be honest, how many vitamins are your current skincare products offering your skin? None? Well, not on PURITO's watch. Combining the finest grain and vegetable extracts, PURITO's Pure Vitamin C Serum gives your skin a daily vitamin C boost that will strengthen your skin's barrier and brighten your complexion. It's an almighty antioxidant which helps bring your tired-looking skin back to life. Remember to keep it fresh in the refrigerator to prevent oxidation.
And can you guess how many vitamins a cream can harness? Last time we checked it's eight – Vitamin A, B, C, D, F, K, and P – all from PURITO's Sea Buckthorn Vital 70 Cream. This tube of vitamin feast is truly a rare-find. So, if you're looking for something that will firm, protect, sooth, nourish, and smooth fine lines for your skin? This cream is your solution.
Your skin needs its daily Vitamin fix:
---
4. Keep your skin hydrated with Hyaluronic Acid and Deep Sea Water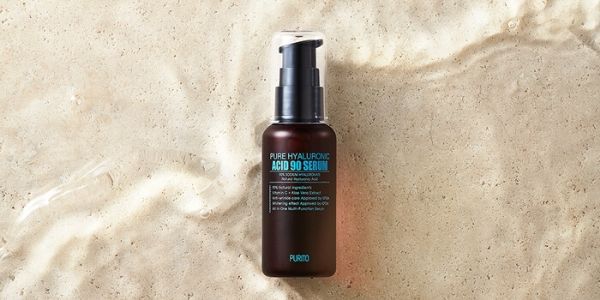 Your dry skin is longing for that wave of hydration and you know it, which is why PURITO's Pure Hyaluronic Acid 90 Serum is the best moisture boost your dry skin will ever need. Functioning as a "moisture absorber" with hyaluronic acid, this serum penetrates into the cellular level and brings a refreshing sensation to your skin from within. Want to achieve maximal hydration? Pair this serum with PURITO's Deep Sea Pure Water Cream to lock in the moisture. Imagine you're building a moisture tank for your skin with a non-exhaustive source of hydration. See? Happy, moisturized skin is just that easy.
Treat your dry skin with this organic combo:
---
Excited to start a new chapter of your vegan beauty journey? PURITO will be with you every step of the way. And trust me, you'll feel renewed and transformed both inside and out. Start updating your skincare routine with PURITO now and you can get UP TO 70% OFF, so don't miss out! Here's to a happier you with healthier, glowing skin!