Valentine's Day is only three weeks away, and your rescue-needed skin is looking for a routine that saves and stays? Well, we all get it. Prepping your skin for Valentine's Day can be tough, especially because it's a day to be intimate with your loved ones, and you don't want poor skin to ruin the moment.
That's why, in the weeks leading up to this special day, you are entitled to a complete self-indulgence to take care of yourself in the best way possible. Don't worry, we're here to guide you through these 7 tried-and-true Korean skincare steps to get yourself primed and proper for the big day.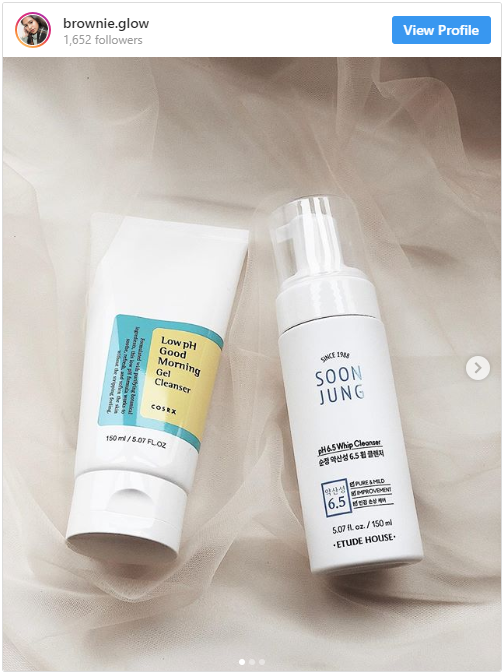 "I got so lucky that these babies from @stylevana_sv came at the right time and saved my life! I have been using these two cleansers in rotation every day since I received them."

— Credit by @brownie.glow (Featured products: COSRX's Low pH Good Morning Gel Cleanser and Etude House's Soon Jung pH 6.5 Whip Cleanser)
Learn the Korean cleansing method to start your day right: Cleanse your T-zone (forehead and nose area) first, then followed by your U-zone (chin and cheeks). Try this technique with a gentle cleanser, like COSRX's Low pH Good Morning Gel Cleanser, that purifies your skin with soothing ingredients including tea tree oil and natural BHA. Want to keep your acne-prone skin under control before Valentine's Day? Use an irritant-free cleanser like SOME BY MI's AHA.BHA.PHA 30 Days Miracle Foam for a smooth, gentle cleanse.
Achieve clear skin with these purifying cleansers:
---

"Resolved to make 2020 the year my skin can GLOW ✨ with @stylevana_sv!"

— Credit by @zoeunlimited (Featured products: make p:rem's Radiance me. Mild essential peeling, Chaga Concentrate Essence and Solution me. Mild balancing fluid)
Getting a detox for your skin before Valentine's Day is a lot like taking the trash out of the house before your guests come for a visit. Learn the Korean skin-peeling method to get rid of the "trash" (a.k.a. blackheads, sebum, and dead skin cells) in your skin to feel renewed. Try make p:rem's Radiance me. Mild essential peeling for a good full-face peeling treatment that leaves your face softer, smoother, and more radiant. Want to focus on the nose area? Sure, try a nose strip. TOSOWOONG's Blackhead & Sebum Out Nose Pack is the perfect quick fix on the night before the big day.
Try these K-Beauty remedies for a complete detox:
---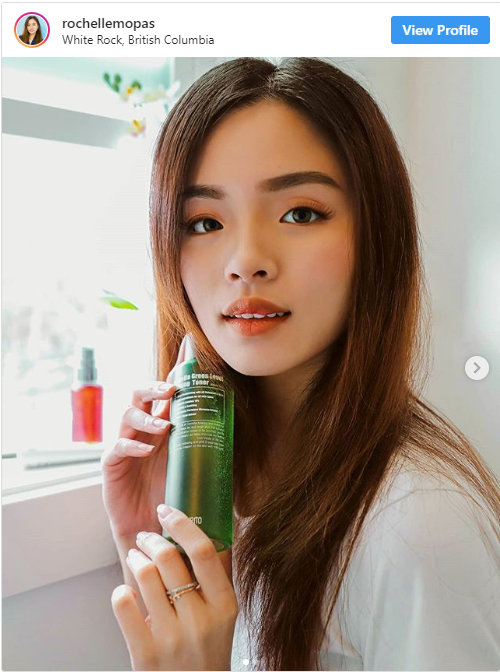 "Absolutely loving the Centella Green Level Calming Toner which left my skin feeling so hydrated."

— Credit by @rochellemopas (Featured product: PURITO's Centella Green Level Calming Toner)
Never. Skip. Toning.
People often underestimate this step but a good toner will sooth your skin, tightens your pores, and balances the skin's pH levels after all the cleansing. Koreans love infusing organic plant extracts such as centella asiatica in their toner to bring out that natural glow, like PURITO's Centella Green Level Calming Toner. If you have sensitive skin, remember to use a preservative-free and alcohol-free toner like COSRX's Centella Water Alcohol-Free Toner.
Soothe your skin with these calming toners:
---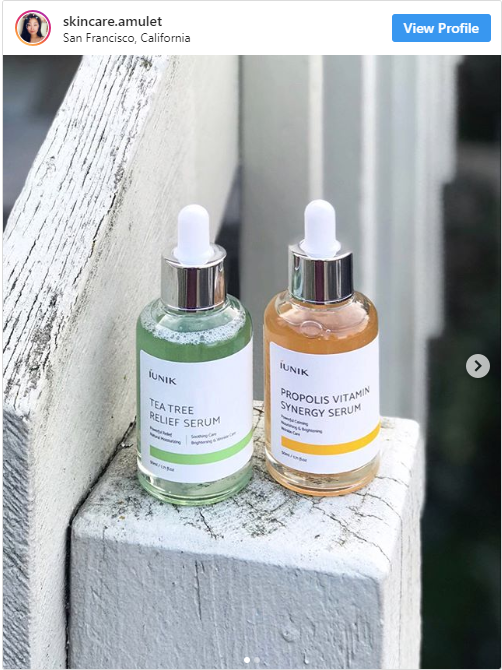 "I heard a lot of good things about Iunik products so I'm very excited to incorporate these two serums in my daily routine."

— Credit by @skincare.amulet (Featured products: iUNIK's Tea Tree Relief Serum and Propolis Vitamin Synergy Serum)
Now that your skin is all prepped and ready, it's time to feed your skin its first proper meal – serum and essence. Consider this the garden salad before the main course, this step is light yet packed with so many nutrients that your skin needs. A lightweight serum, like iUNIK's Propolis Vitamin Synergy Serum, will replenish your skin with highly nutritive ingredients like Vitamin C and Centalla extracts. If you're still at war with your pores and greasy skin, don't worry, FRUDIA's Green Grape Pore Control Serum might be the perfection solution to get your skin under control before Valentine's Day.
Introduce these replenishing serums to your collection:
---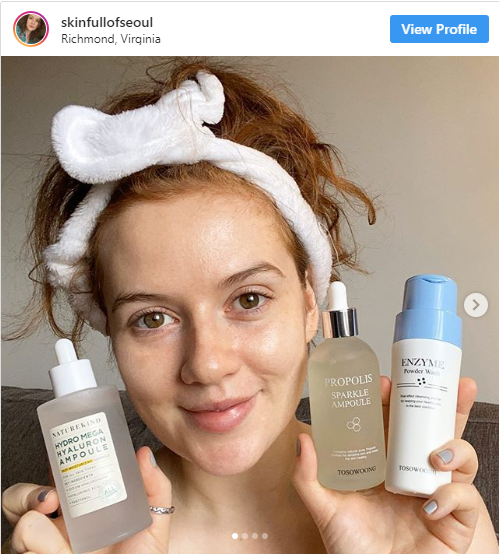 "I love propolis and this has 80% propolis extract...I have high hopes! And many of you have said you love this."

— Credit by @skinfullofseoul (Featured products: TOSOWOONG's Propolis Sparkle Ampoule and Enzyme Powder Wash, and NATUREKIND's Hyaluron Ampoule)
Similar to a serum, an ampoule nourishes your skin with nutrients galore… but it actually goes far beyond than that. A powerful ampoule, like TOSOWOONG's Propolis Sparkle Ampoule, provides a much-needed boost for your skin that improves your complexion and skin elasticity from within. In the weeks leading up to Valentine's Day, drench your skin in a denser ampoule to give your tired skin a renewed, ever-lasting glow, like MISSHA's Bee Pollen Renew Ampouler.
Give your skin an ultra-boost with these nourishing ampoules:
---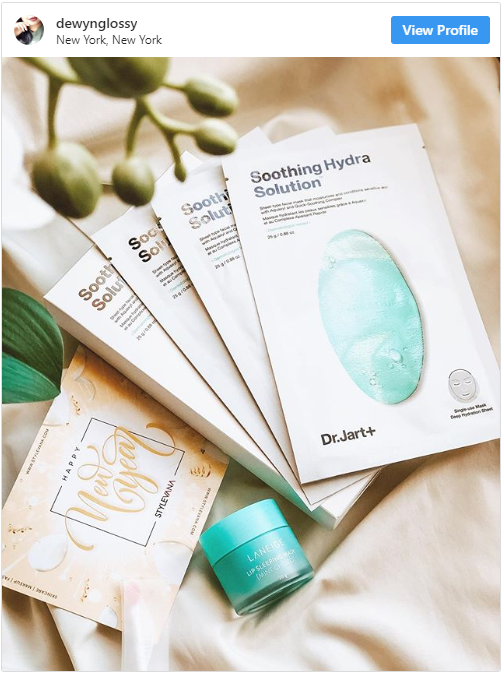 "I love how the mask fit so well on my face and I had no issue of it slipping. I'm really obsessed."

— Credit by @dewynglossy (Featured products: Dr.Jart+'s Soothing Hydra Solution and LANEIGE's Lip Sleeping Mask)
The nutritious feast for your skin doesn't end until a mask comes in, which basically is the heart and soul of a Korean skincare routine. Indulge yourself with a rejuvenating mask treatment to feel nice and pampered, or maybe put one on when you're picking out your favorite Valentine's Day outfit if you're a multi-tasker. Whether it's a simple mask sheet, like Dr.Jart+'s Soothing Hydra Solution Mask, or an overnight sleeping mask, like LANEIGE's Cica Sleeping Mask, your skin will thank you for it after.
Pamper yourself with these rejuvenating masks tonight:
---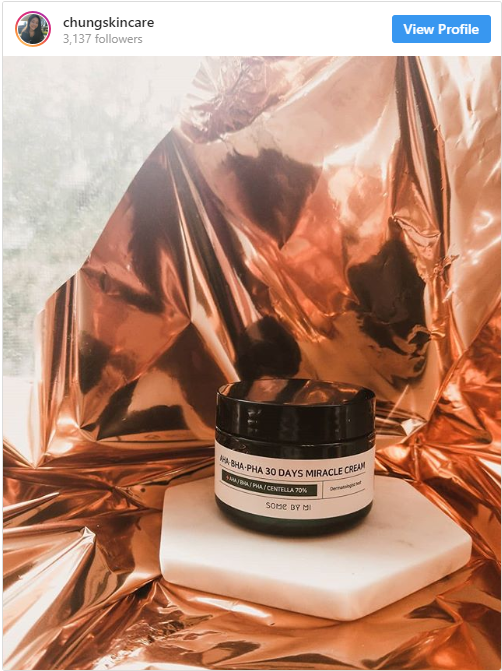 "After using this for about one full month now, it has really helped me with my acne and hyperpigmentation as well as calming down my skin and giving me a little bit of brightening!"

— Credit by @chungskincare (Featured product: SOME BY MI's AHA.BHA.PHA 30 Days Miracle Cream)
What Korean skincare has taught all of us is that consistent hydration is key. That's why you should always moisturize your skin to seal everything in if you don't want all of your effort go to waste. Choose a multi-functional cream, like SOME BY MI's AHA.BHA.PHA 30 Days Miracle Cream, that will enhance and revitalize the nutrients your skin has retained, while locking in the moisture for lasting hydration all in one go. Don't forget to finish the routine with an enhancing eye cream, like PETITFEE's Pep Tightening Eye Cream, to restore a youthful radiance to your under-eye complexion just in time for Valentine's Day.
Elevate your K-Beauty routine with these enhancing moisturizers:
---
Master this 7-step Korean skincare routine at home for the perfect Valentine's Day glow, and invest your time in finding the right products for your skin. We'll be here cheering you on with a Mega Skincare SALE (ending tomorrow so ACT FAST!) to make sure you get the perfect skincare products at the best prices! You can also Buy 1 Get 1 FREE with TOSOWOONG's products now so don't miss out. Stay tuned for more Valentine's Day beauty hacks and fashion tips, lovelies!