We wash our faces every day and night: wet, lather, rinse, and repeat. Sounds pretty easy, right? Well, although we know these steps like the back of our hands, it's easy to overlook the common mistakes we might make while cleansing our faces that lead to more harm than good. We're talking about breakouts, irritation, dryness, and excess oil etc... But worry not, we're here to help you right the wrongs! Scroll down to check if you've made any of these 7 common face cleansing mistakes so you can stay ahead of any unwanted irritation.
---
1. Not washing your hands first.
Similar to having a meal, you always wash your hands and utensils first before touching the food because, of course, no one wants bacteria on their food and, secondly, personal hygiene is important! And when it comes to washing your face, it's the same. Your hands are the primary "tools" you use so it's extra important to wash away all the grime, oil, and germs that have accumulated on your hands before touching your face. Don't forget to use soap and rinse thoroughly, your face will thank you!
---
2. Not removing makeup before cleansing.
If there's one thing we preach, it's double cleansing. We can't stress it enough how important it is to incorporate a 2-step cleansing system to really drive the whole point of face cleansing home. And the first step of double cleansing is to remove your makeup with a gentle cleansing oil. It helps emulsify and clear all your day makeup and sunscreen from the pores so you can completely clean out and empty your pores using a water-based cleanser in the second step without anything in the way. Pro tip: If you need some extra help for your eye makeup, try a liquid makeup remover.
SKIN1004 - Madagascar Centella Light Cleansing Oil
Courtesy of Korean Skincare Brand - SKIN1004
Starring the brand's signature Madagascar Centella Asiatica extract, this SKIN1004 Madagascar Centella Light Cleansing Oil is the perfect candidate to help you get the first part of double cleansing done. It is formulated with jojoba seed oil and olive fruit oil to help you dissolve makeup and sunscreen accumulated in your pores with an extra dose of soothing comfort.
---
3. Using the wrong cleanser.
There are countless cleanser options with countless ingredient combinations and formulas out there, and it's a waste of money to settle with the wrong one. Sure, you can choose a gentle cleanser that agrees with any skin type. But it gets tricky for sensitive skin type. Pick one that is free from alcohol, fragrance, and essential oils to avoid unnessary irritation and sensitivity like the Dear, Klairs Gentle Black Fresh Cleansing Oil.
Dear, Klairs - Gentle Black Fresh Cleansing Oil
Courtesy of Korean Skincare Brand - Dear, Klairs
Dear, Klairs has always been our trusted brand for sensitive skin-friendly products, thanks to their irritant-free formulas. That's why, for your double-cleansing step, we recommend the Dear, Klairs Gentle Black Fresh Cleansing Oil which is a mild cleansing oil made up of 85% light and refreshing vegetable oil. Containing sunflower seed oil, grape seed oil, and jojoba oil (which are all carrier oils, not essential oils), this nourishing cleansing oil gently dissolves and emulsifies makeup and skin impurities with a clean finish.
---
4. Washing your face during hot shower.
We know it's hard not to splash your face during a hot shower, but try your best to resist. ICYMI, water temperature plays an important role when it comes to washing your face. Water that is too hot can burst capillaries, resulting in those sensitive red marks usually found around the nose and on cheeks, especially for rosacea skin. Washing your face during hot shower can also irritate the skin by messing with its natural oil balance, causing dryness, or an excessive production of sebum. So long story short, just stick with lukewarm water and rinse completely.
---
5. Over-exfoliating.
Simply put, exfoliation is for getting rid of dead skin cells and excess impurities from your skin. But keep in mind, do not go overboard with grainy physical exfoliation as it may cause irritation to the skin. Opt for a gentle exfoliation just once or twice a week to get smooth, glowing skin and improve skin conditions such as acne scarring and hyperpigmentation.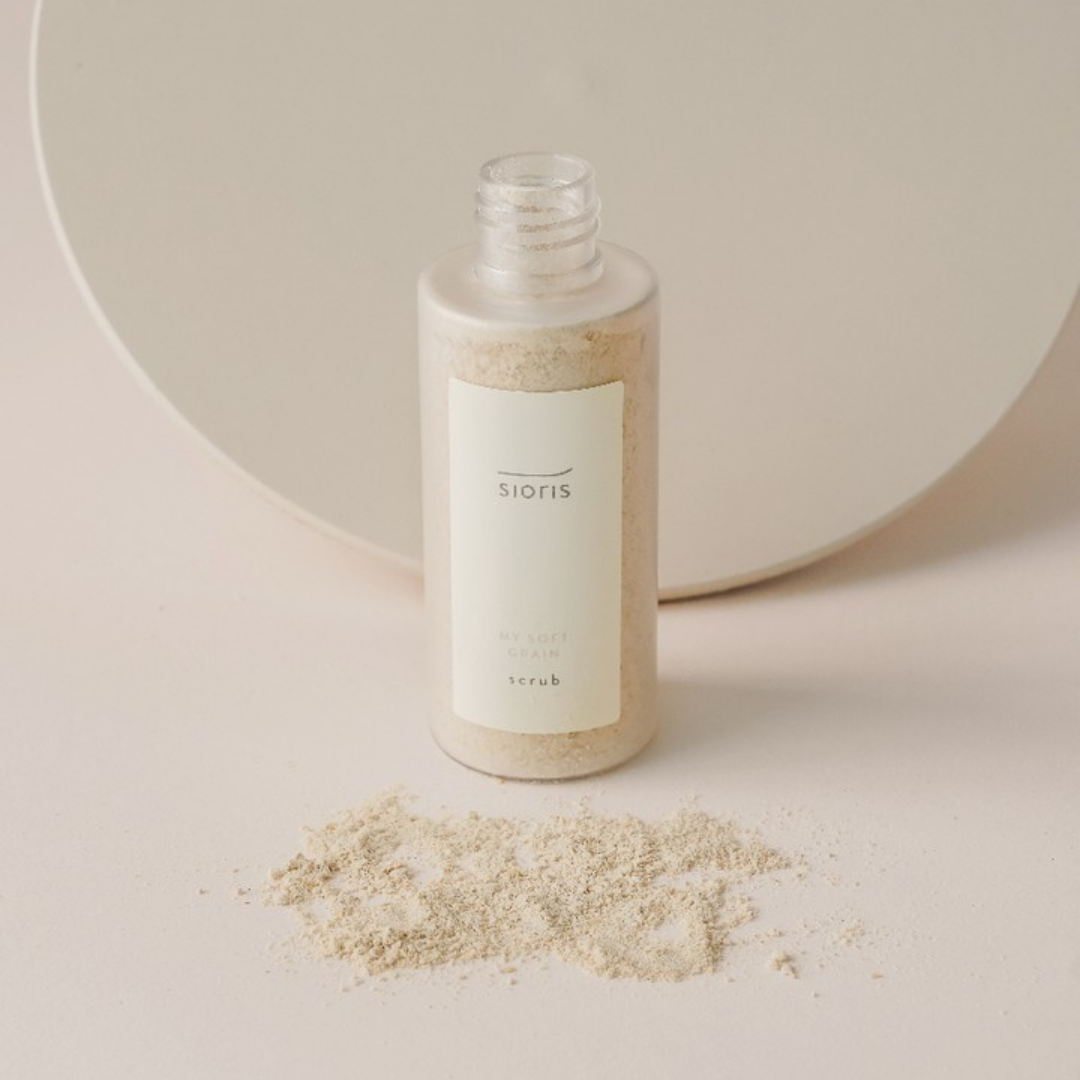 Courtesy of Korean Skincare Brand - Sioris
For physical exfoliation, the Siors My Soft Grain Scrub is our team's favorite go-to. This exfoliating scrub is formulated with ultra-fine oat and rice powder which can be blended in with your daily face cleanser for the perfect amount of exfoliation.
COSRX - BHA Blackhead Power Liquid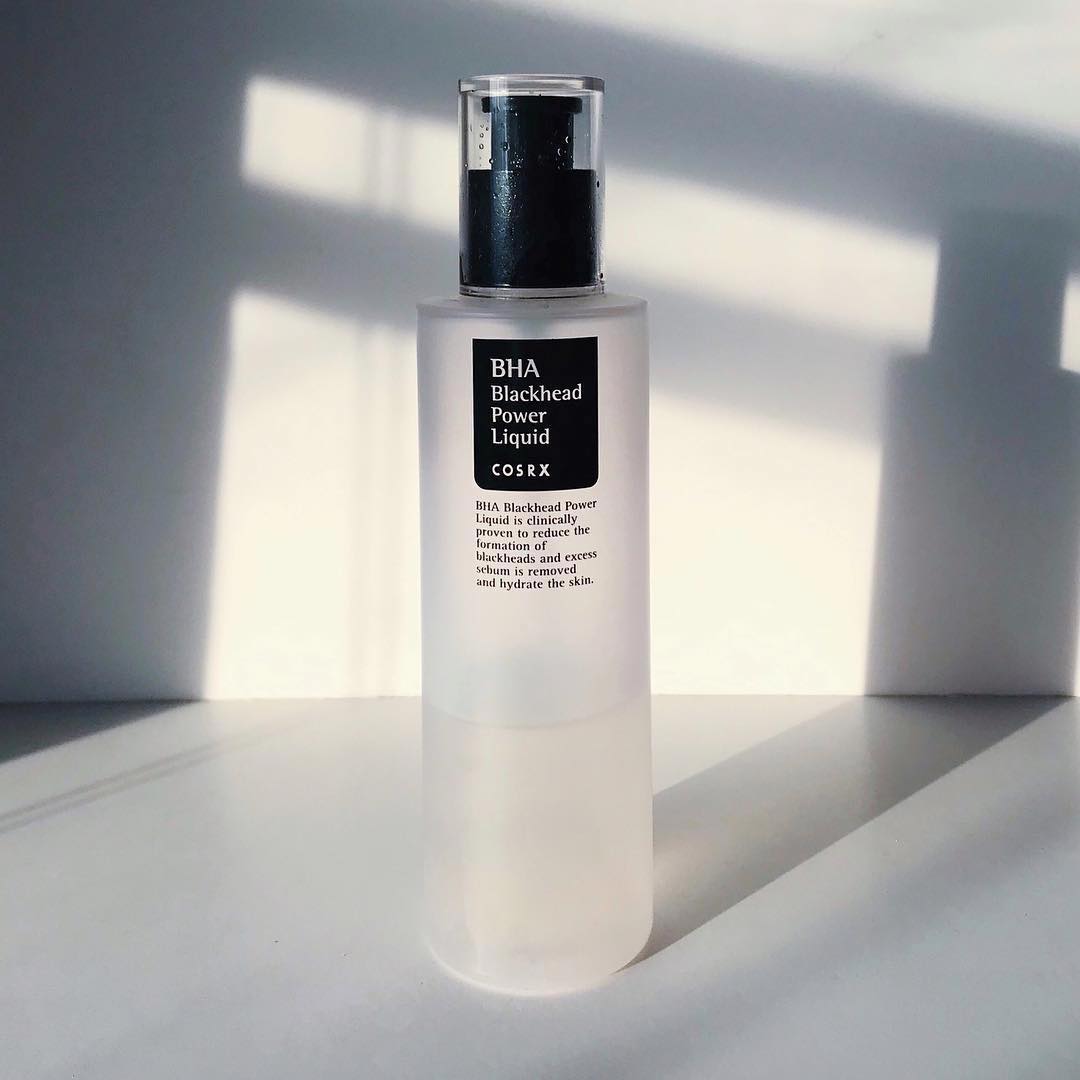 Courtesy of Korean Skincare Brand - COSRX
Alternatively, you can switch to chemical exfoliation with ingredients like AHA, BHA and retinol to help unclog your pores, remove dead skin cells, and achieve a deeper cleanse than your normal cleansing step. Unlike physical exfoliation, chemical exfoliation relies on layering acid ingredients on the skin and letting them work its magic to make the dead skin go "poof" instead of going in with actual force. That's why the COSRX BHA Blackhead Power Liquid has become our bestseller as pore treatment, especially for sensitive skin. This BHA exfoliant features active ingredients to help exfoliate and clean your pores for healthier, clearer skin.
---
6. Rubbing your face dry with a towel.
Again, avoid any tugging and rubbing on your face at all costs. If you dry your face with a towel, DO NOT RUB as it may cause irritation, redness, and even worse—wrinkles and post-inflammatory hyperpigmentation (also known as those dreaded dark spots on the skin). Keep in mind, our skin is delicate whether you have sensitive skin or not so always pat it dry, and use a clean towel (every time!) to avoid pressing bacteria into your skin.
---
7. Not locking in the moisture.
Always apply moisturizers or follow-up skincare steps immediately after cleansing your face to seal in the moisture. Don't wait to give your skin a chance to dry out completely. By applying these products when the skin is still moist, it allows for extra absorption. To maximize the effect of hydration, look for hyaluronic acid, ceramides, glycerin and niacinamide in your moisturizers. These ingredients help deliver intensive, long-lasting hydration with powerful formula to strengthen your skin's moisture barrier, which is exactly what Dr. Jart+'s Ceramidin™ Cream is set out to do.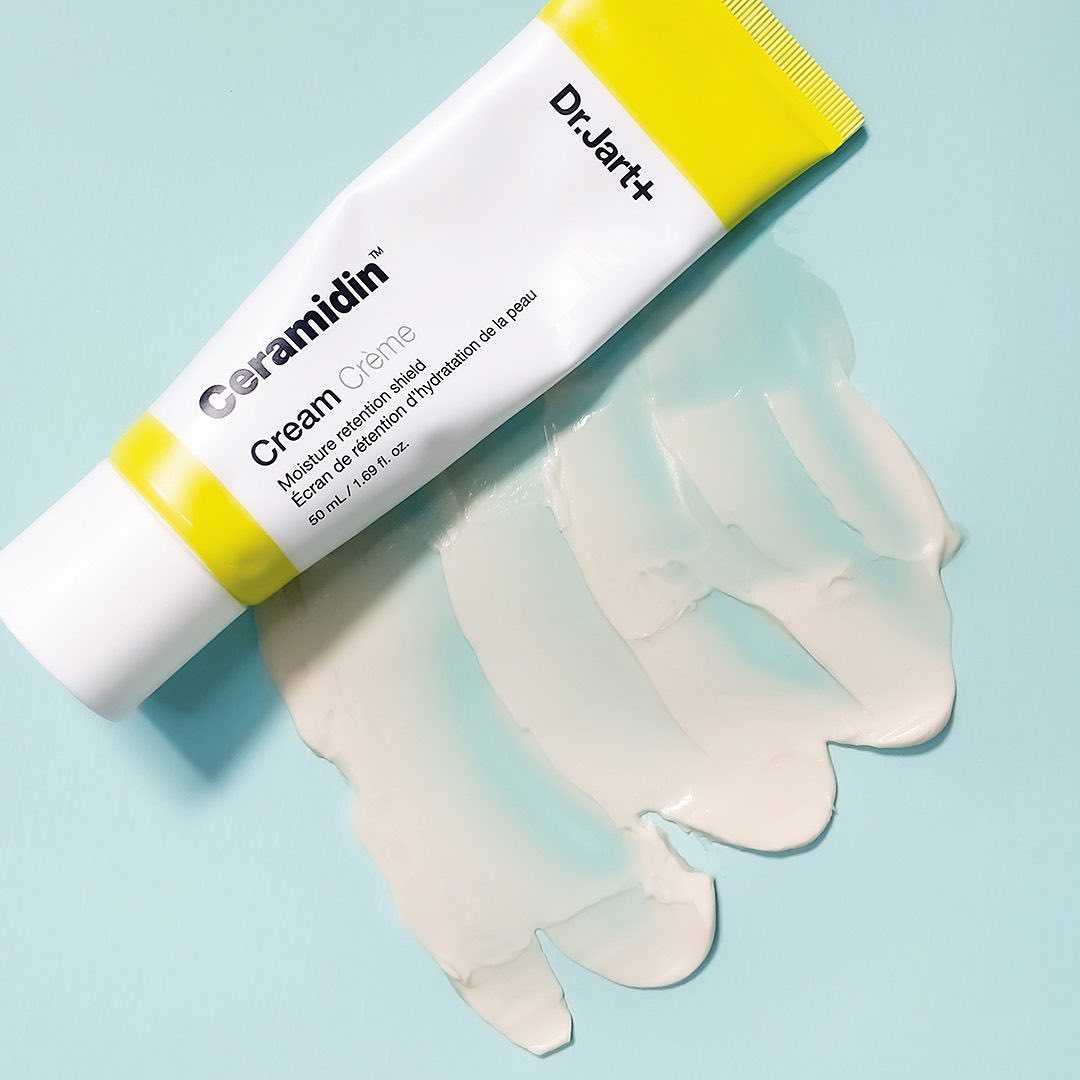 Courtesy of Korean Skincare Brand - Dr. Jart+
Dr. Jart+'s most coveted Ceramidin™ skincare collection has a hallmark dry-skin fighter called Ceramidin™ Cream. Featuring a good-for-the-skin ceramide complex, this face cream helps strengthen the moisture barrier and shields your dry skin from water and moisture loss. Not to mention the deeply moisturizing formula and the rich-textured cream that dives deep into your dermal layer to deliver intense moisture.
---
Ready to upgrade your cleansing routine? Pick your favorite oil-based cleansers and water-based cleansers now and learn to cleanse your face the right way! Follow us on Instagram and Facebook to get more instant product updates and skincare tips!