Daily sun protection goes a long way for preventing skin issues such as hyperpigmentation, inflammation, aging skin and sun spots. So don't underestimate this very last⁠—and much needed⁠—step of your daily morning routine. BUT only if you're applying it correctly... Whether you're new to the SPF game or you've been skipping sunscreen your whole life, take this as a sign to finally learn how to master wearing sunscreen on a daily basis so you can maximize the power of sunscreen and stay sun-smart throughout the season!
---
1. Sunscreen should be worn both indoors and outdoors.
We know we need to wear sunscreen, rain or shine. But when it comes to the location, some might think: is it *really* necessary to wear sunscreen while staying indoors? The anwer is YES. Dermatologists suggest that, even if you spend a majority of your day indoors, your skin can still be exposed to UV rays that penetrate through glass windows. And with daily sunscreen application, we don't have to worry about getting "incidental" sun damage from running errands outside.
make p:rem - UV Defense Me. Calming Sun Stick SPF50+ PA++++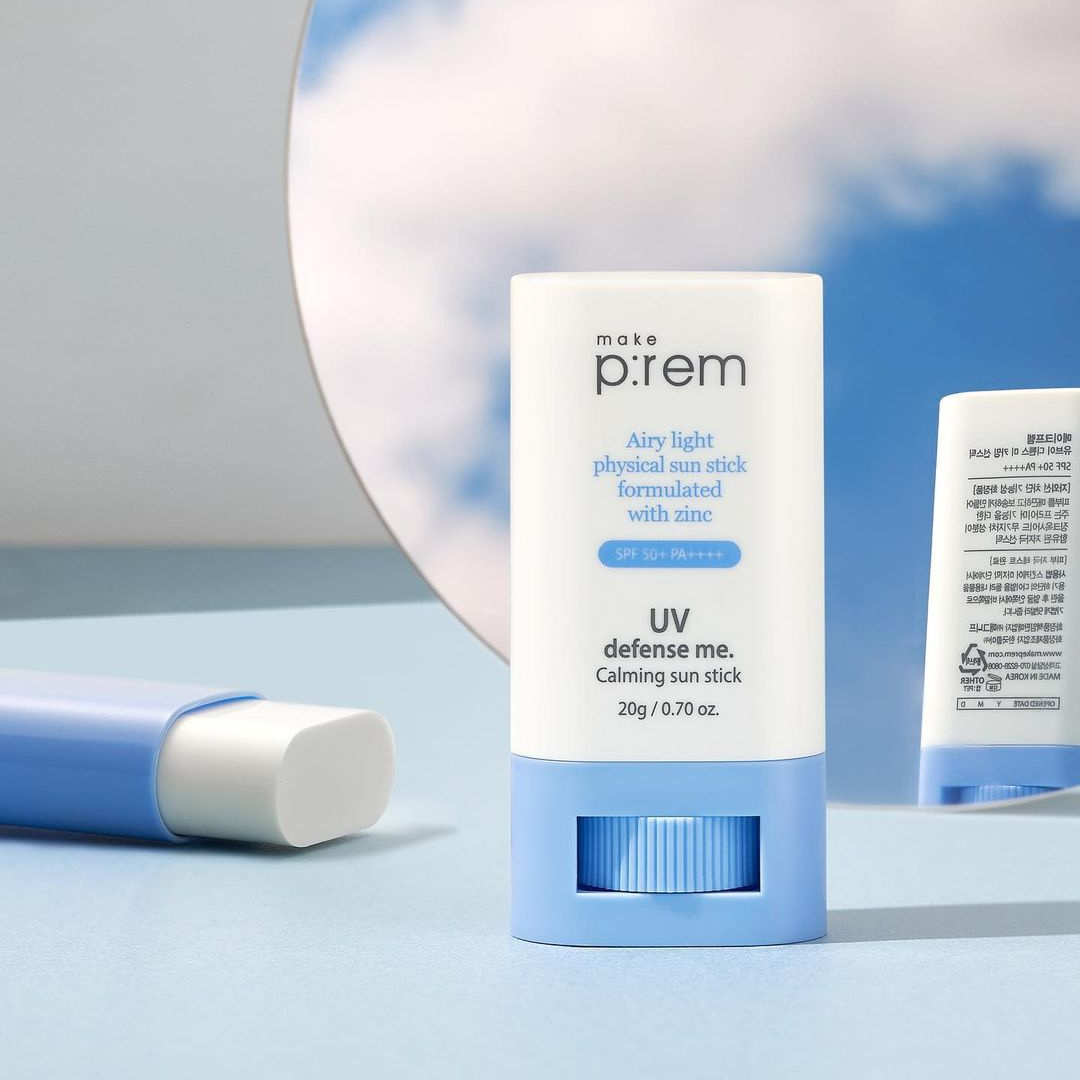 Courtesy of Korean Skincare Brand - make p:rem
Keep the make p:rem UV Defense Me. Calming Sun Stick inside your bag so that even when you're on the move, you can apply sunscreen to keep your skin protected anywhere, anytime. This sun stick is the perfect addition for beauties like you who are always busy running errands outside, and no longer will you need to lug around heavy bottles of sunscreen on outdoor excursions because this handy mineral sunscreen provides a hefty dose of SPF50+ sun protection + an airy matte-like, silky finish that will actually make you look forward to reapplying it throughout the day.
---
2. The magic SPF number is 30.
Dermatogolists and sunscreen experts call it the magic number because SPF 30 is clinically proven to be the minimum sufficient amount of sun protection you NEED to reduce or minimize the adverse effects of sunlight and harmful UV rays. When used properly and applied sufficiently, there's only little difference between a sunscreen with SPF 30 or something with higher protection. And in case your dermatologist has never reminded you, SPF value can be diluted out over time throughout the day so it's best to start out with a higher SPF in the morning as a safety net to ensure the highest quality of protection for the longest period of time.
---
3. Sunscreen should be applied to the neck, as well as other areas of concern.
Your face is not the only part of your body that needs sun protection. Always apply sunscreen all over the face, ears and neck included. If you're staying outdoors for majority of the day or you're driving with both hands on the wheel where the sun hits, apply sunscreen to your hands as well. Get yourself a high-functioning sunscreen that caters powerful sun protection to every part of your body, like the bestselling Anessa Perfect UV Sunscreen Skincare Milk.
Shiseido - Anessa Perfect UV Sunscreen Skincare Milk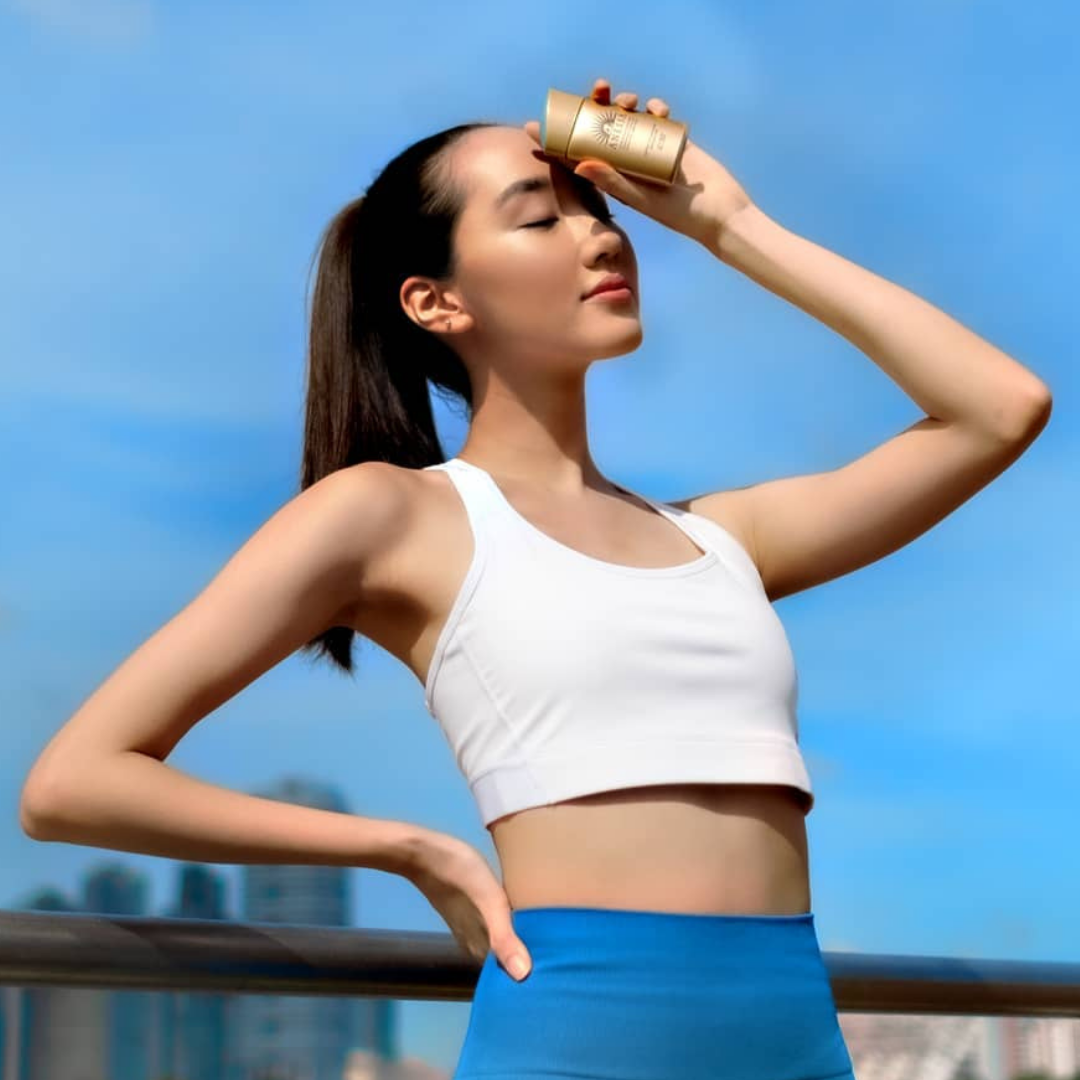 Courtesy of Japanese Skincare Brand - Shiseido
This Shiseido Anessa Perfect UV Sunscreen Skincare Milk is one of the most hype-worthy waterproof sunscreens on the rise. Since this lightweight, milky-textured zinc oxide sunscreen is formulated with Camellia Sinensis Seed Extract and Glycerin, it keeps your skin hydrated and protected from harmful UV rays at the same time. This Cosmopolitan Best of the Best Beauty Award winner is also sweat- and water-resistant for up to 80 minutes, so it provides top-notch sun protection during workouts, beach outings, and everything in between.
---
4. Re-apply your sunscreen every 2 hours.
Sunscreen should be re-applied every 2 hours for consistent protection, or more frequently if you're sweating heavily or after swimming practises. If you work indoors and sit away from windows, you may not need a second application. Be mindful of how often you step outside, though.
Side note: sunscreens are broken down by the effects of direct exposure to daylight, not by the passage of time. That means, during an average office work day, the sunscreen you applied in the morning will still offer enough protection at the end of the day, given that you have applied enough in the morning and that you will be doing most of your daily activities or your job indoors.
---
5. Choose mineral sunscreen for your sensitive skin.
First things first, what's the big diff. between mineral sunscreen and chemical sunscreen? Mineral sunscreen formulas contain natural ingredients such as zinc and titanium, and they sit on the surface of your skin to physically block and deflect UV rays (probably also the reason why they are called "physical sunscreen"). On the other hand, chemical sunscreens use chemicals and active ingredients to absorb the sun rays, turn them into heat, and then release the heat through the skin. Most dermatologists seem to agree that mineral sunscreens are better suited for people with sensitive skin as they are less irritating to the sun with less active chemicals.
SKIN1004 - Madagascar Centella Air-Fit Suncream Plus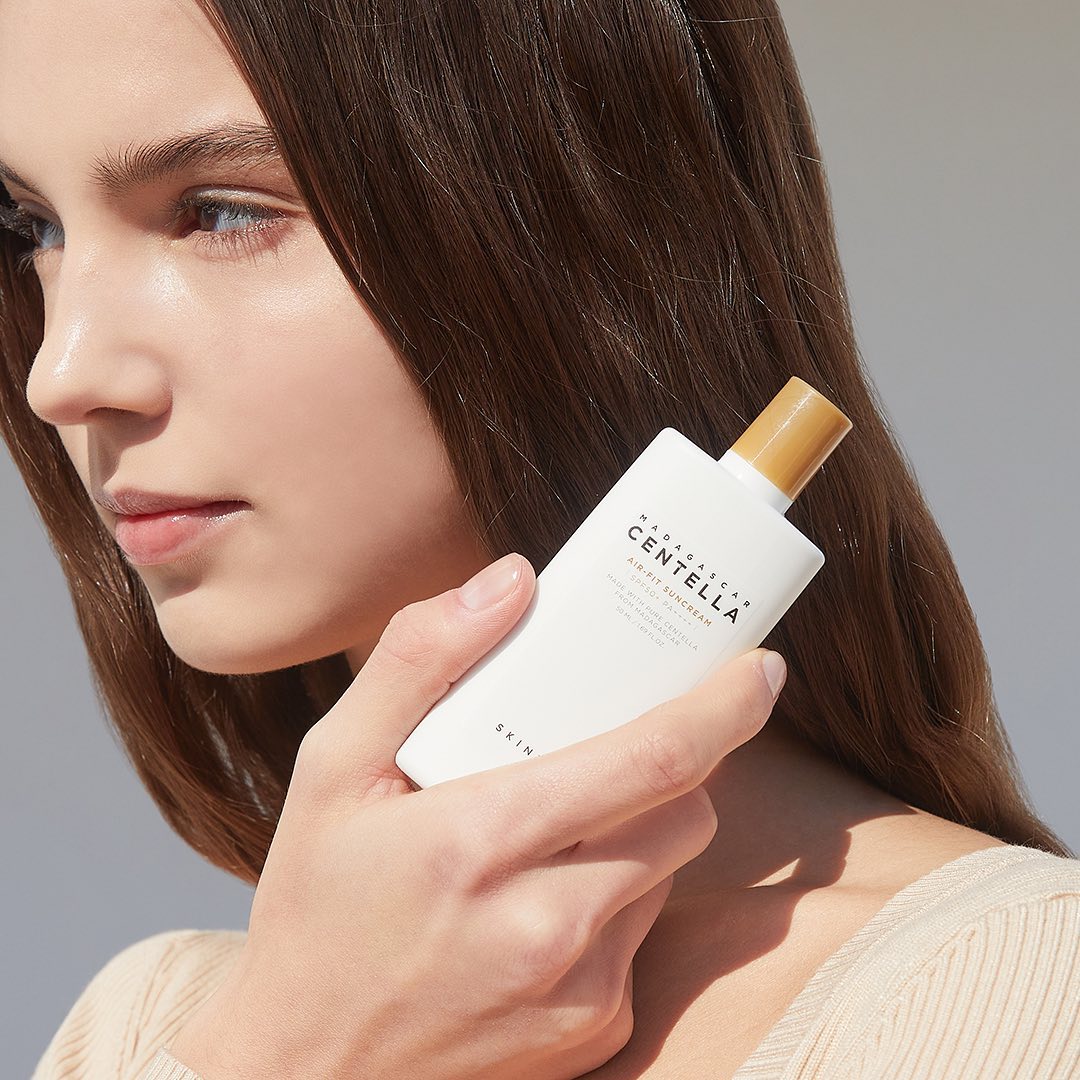 Courtesy of Korean Skincare Brand - SKIN1004
Starring centella asiatica extract as the main ingredient, this SKIN1004 Madagascar Centella Air-Fit Suncream Plus is our team's favorite go-to. This mineral sunscreen provides SPF50+ PA++++ protection to block UV rays, while simultaneously brightens and soothes the skin and reduces visible rednesss with niacinamide. This sunscreen can be worn all year long without feeling heavy or leaving a white cast.
PURITO - Daily Go-To Sunscreen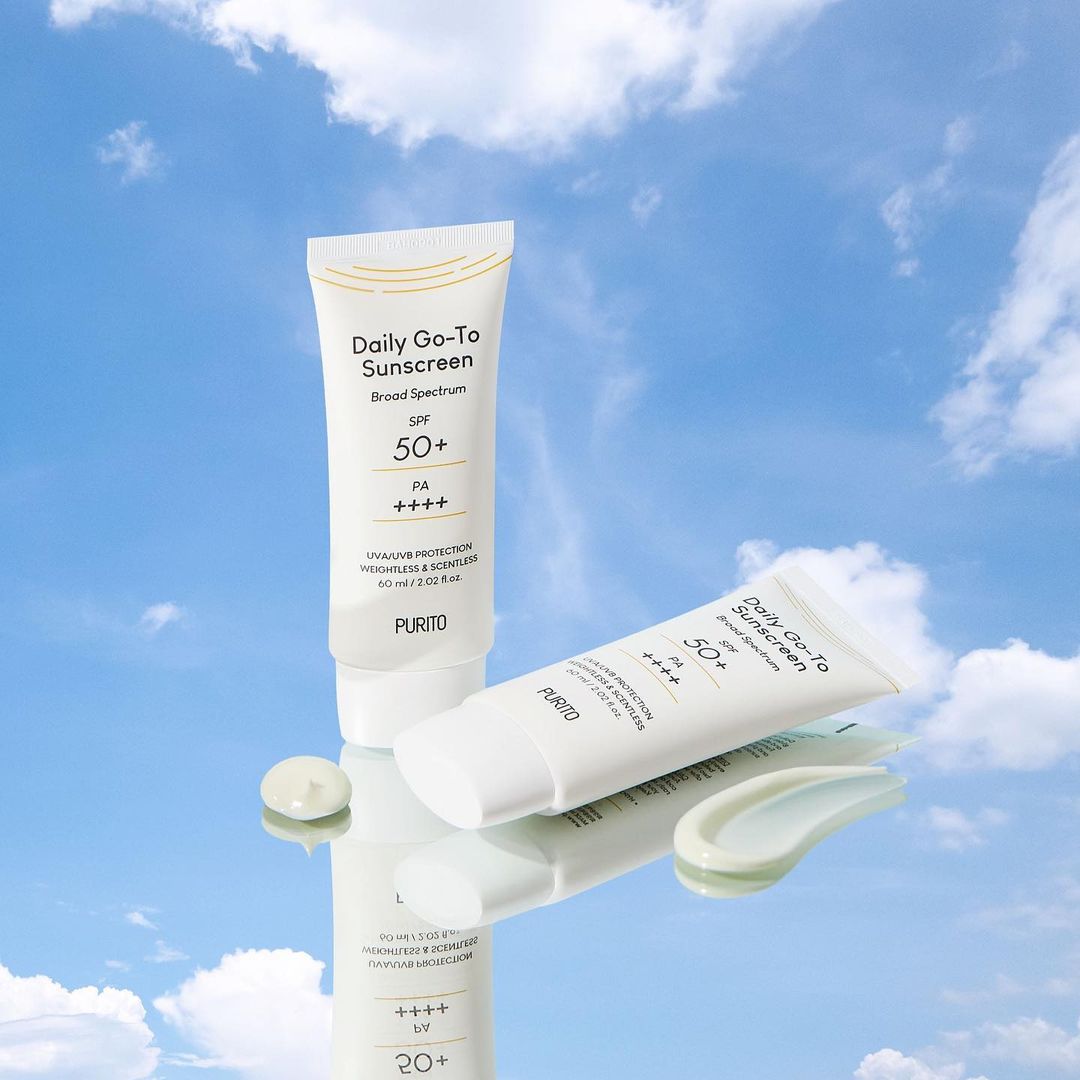 Courtesy of Korean Skincare Brand - PURITO
Alternatively, you can switch to a hybrid sunscreen that combines both mineral and chemical filters to protect your skin like the PURITO Daily Go-To Sunscreen. This hybrid sunscreen has officially become our new SPF obsession for its fragrance-free and moisturizing formula to leave your skin with a sheer, comforting finish.
---
Ready to stock up on your sun-care arsenal? Pick your favorite sunscreens and learn how to apply it like a pro to keep your skin protected 365 days! Follow us on Instagram and Facebook to get more instant product updates and skincare tips!