You heard it here first: BLUE is the new green (beauty). In case you haven't noticed the earth's cry for help, zero-waste and sustainable beauty is the new way of living (and skincare-ing), and Blue Beauty is the newest clean beauty trend everyone should get on board with. If you're already switching from makeup wipes to cleansing oil, kudos to you — you're on the right path of saving the marine life one ocean-friendly step at a time. So, in honor of plastic-free July, we're giving you the low-down of what Blue Beauty is really about and taking your Korean skincare routine one step further with some sustainable, plastic-free, eco-friendly Korean brands on your radar!
---
What is Blue Beauty?
Blue Beauty is a global movement that advocates plastic-free, reusable packaging and reef-safe ingredients, basically an ocean-safe route, for everything beauty-related. While the beauty industry isn't exactly known for being earth-friendly, every year there are skincare brands that choose to make more of a conscious effort into revamping their skincare products in a more sustainable way.
Blue Beauty VS. Green Beauty
Green Beauty is all about using clean, sustainably sourced ingredients that are natural and harmless to the environment. Blue Beauty, on the other hand, is more focused on protecting the ocean and marine life from plastic wastage and toxic ingredients like silicones, microbeads, and synthetic fragrances.
ALSO READ: 7 Eco-Friendly Korean Brands to Love for Earth Day 2021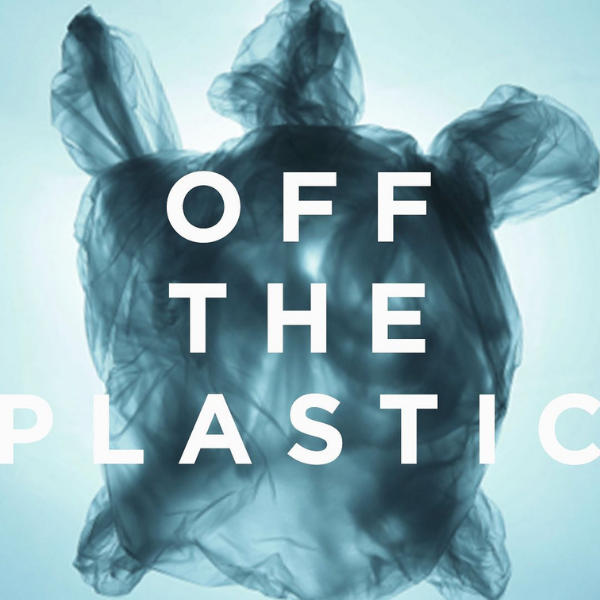 Courtesy of Korean Skincare Brand - aromatica
---
Which K-Beauty Brands are Making a Difference?
One of the Korean brands paving the way forward is aromatica, which has a vision to "Save the Skin. Save the Planet." as their beauty philosophy. Leading with a "zero-waster" principle, aromatica has redeveloped their physical stores in South Korea into new "refill stations" to help customers refill and re-purpose their empty plastic or glass bottles.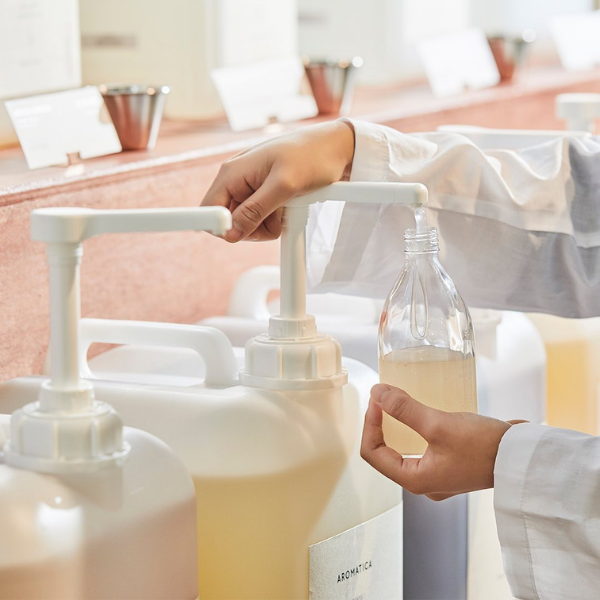 Courtesy of Korean Skincare Brand - aromatica
Their plastic-free approach for their skincare products is also why this Korean brand is so well-loved as a pioneering force in the Blue Beauty movement. The one-step multi-cleanser Orange Cleansing Sherbet from aromatica comes with the brand's first-ever 100% post-recycled PP plastic container which is a bestseller around the world. Make sure to pair this cleanser with the aromatica Aloe Hy-ffective Toner to gently exfoliate skin afterward with soothing comfort from the aloe extract, hyaluronic acid + PHA.
aromatica - Orange Cleansing Sherbet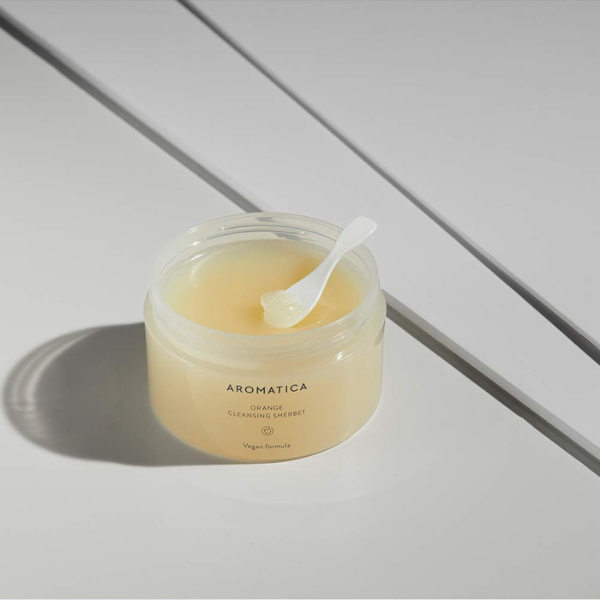 Courtesy of Korean Skincare Brand - aromatica
PURITO's skincare products are packaged in multi-purpose, biodegradable sugarcane paper with ink made of soybean oil. That's why PURITO has become a coveted Korean skincare brand among clean beauty lovers. The PURITO Plainet Squalane Oil 100 is no exception.
PURITO - Plainet Squalane Oil 100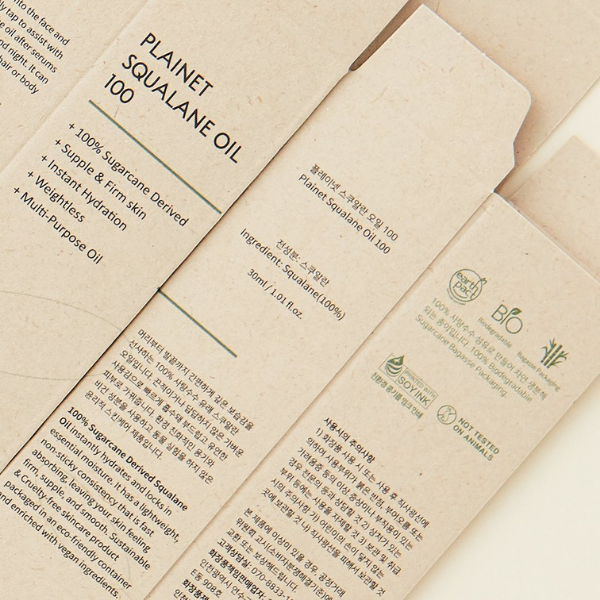 Courtesy of Korean Skincare Brand - PURITO
The bottle of the PURITO Plainet Squalane Oil 100 is made of recycled glass — that's how dedicated PURITO is to make a better future with sustainability. And before you ask: no, the squalane in this face oil is not derived from shark liver but 100% pure sugarcane. ICYMI, sugar-derived squalane tends to be a more environmentally conscious alternative and has a more stable supply.
Organic Korean skincare brand TOUN28 was elected to the "30 Ranks of Global Brands that are Environmentally Sustainable" by the UN in 2020, and is famous for its "Act for Change" campaigns to better the world with ocean-saving approaches, such as opting for paper packaging for all its products instead of plastic.
TOUN28 - Organic Hand Cream H1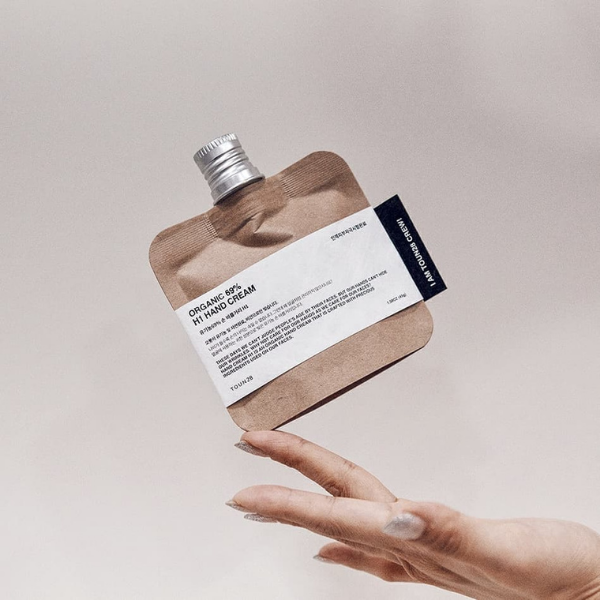 Courtesy of Korean Skincare Brand - TOUN28
Formulated without fragrances, artificial colorants, preservatives, and surfactants, this paper-packaged TOUN28 Organic Hand Cream H1 features 95% organic ingredients that deeply nourish the hands and protect the skin from external irritations.
As a new member of a non-profit organization named "1% for the Planet," Sioris is becoming more involved in environmental issues and focused in giving back as much as possible. They announced that for every Sioris My First Essener bottle sold, USD1 will be donated to help an environmental cause.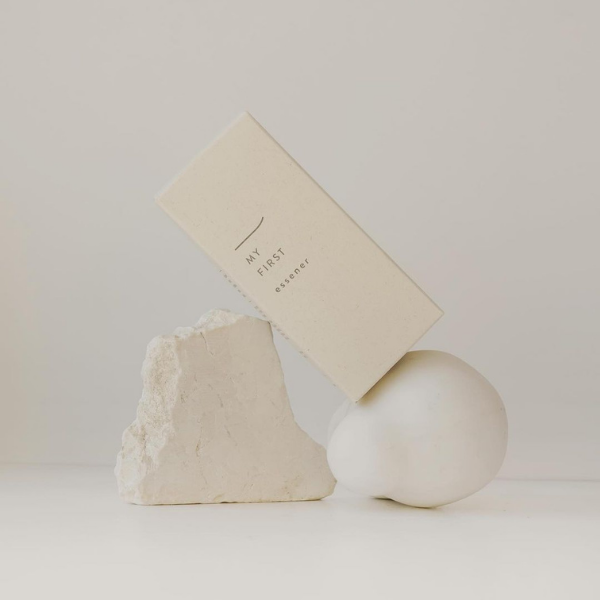 Courtesy of Korean Skincare Brand - Sioris
Besides, all their skincare products are all packaged in biodegradable paper made of sugar cane in soy-derived ink. And the Sioris My First Essener is no exception. This all-in-one Essence + Toner solution is infused with organic green tea and mugwort to soothe and calm down irritated skin while nourishing the skin from concentrated Polyglutamic Acid enriched with nutrients.
---
Ready to join the Blue Beauty movement? The first step: learn how to make your skincare routine more sustainable and explore more about clean beauty brands! Follow us on Instagram and Facebook to get more instant product updates and skincare tips!