If sunscreen is sitting high on your list of summer skincare staples you can't live without, face mist should probably come in second. Sometimes the sweltering heat just makes things worse for your sensitive skin, and there's no better way to hit refresh on your skin than with a handy face mist for a quick recharge on the go. From hydrating face mist to soothing face mist, scroll down to discover 10 amazing things a face mist can do in your Korean skincare routine and our best-in-class favorites that you shouldn't "mist"!
---
1. Refresh Your Skin
This is pretty much a no-brainer — face mist is the best quick fix to revive tired, stressed skin. Whether you need a midday refresh on a hot day or just a few spritzes to stay hydrated, make the Sioris Time is Running Out Mist your gym bag staple or desk-side essential.
Courtesy of Korean Skincare Brand - Sioris
This multitasking, hydrating face mist combines toner, mist, and serum with 78% organic green plum water for instant hydration, which makes it the best face mist for dry skin type. The oil-rich skincare formula (with macadamia, jojoba, and sunflower oil) delivers long-lasting nourishment to leave your summer skin refreshed and recharged all day.
---
2. Deliver Extra Moisture
One of the best skincare hacks we've learnt from James Welsh's night-time routine with Harper's Bazaar is that a thin coat of face mists in between each skincare step can actually help your skincare products go on the skin smoother and absorb better. So it's basically cleanser, face mist, toner, face mist, serum, face mist, moisturizer... You get the picture. Try the ACWELL Licorice pH Balancing Essence Mist, which is rich in moisture-locking bamboo water + brightening licorice water, if you want a dewy finish at the end of your 10-step Korean skincare routine.
---
3. Enhance Your Makeup
Here is an MUA-approved makeup trick that is 100% fool-proof: lightly spray your makeup brushes or beauty sponges with your favorite face mist. This technique can enhance the pigments of your eyeshadow, blush, and even your contouring powder. Let Logically Skin Aquatide Multi-Purpose Toner Mist be your new little helper to amp up the vibrancy of your makeup look.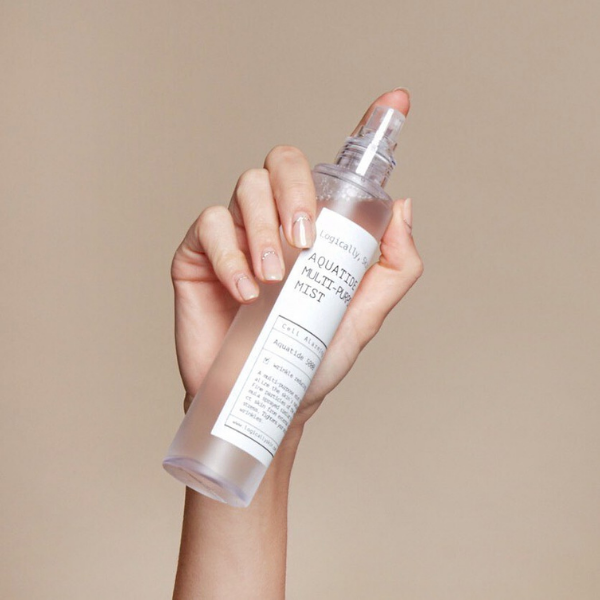 Courtesy of Korean Skincare Brand - Logically, Skin
This soothing and hydrating face mist delivers ample moisture to the skin with a glow-boosting Aquatide compound to add extra shine to your skin's finish. Not to mention it is friendly to sensitive skin so those who are prone to irritation and sensitivity can use it without worry!
---
4. Soothe Irritation
Speaking of irritation and sensitive skin, a soothing face mist after a sweaty workout (especially for those who struggle with rosacea skin) can really help take down the redness and calm irritation. Say no to potential irritants like alcohol and fragrance, and instead look for anti-inflammatory and soothing ingredients like green tea, ceramide, and centella asiatica in your face.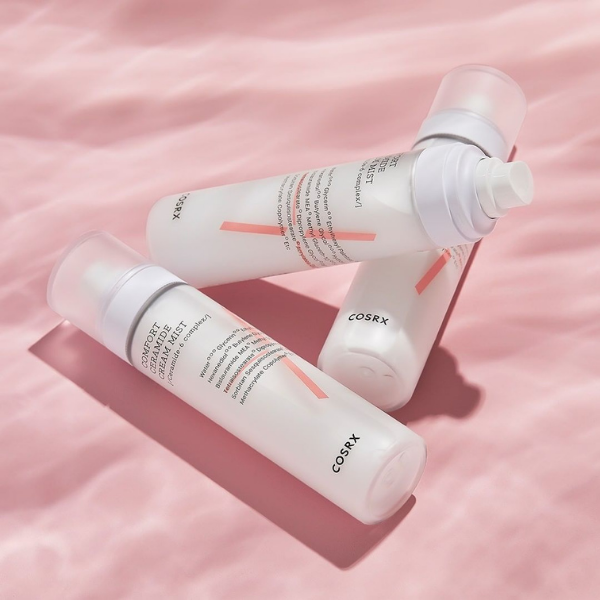 Courtesy of Korean Skincare Brand - COSRX
The best face mist for sensitive skin is the COSRX Balancium Comfort Ceramide Cream Mist. Its barrier-strengthening formula, featuring skin-soothing panthenol + 10,000 ppm of Balancium Ceramide-6 Complex, helps comfort and recharge your sensitive skin with intense and lasting hydration.
---
5. Prevent Oily Shine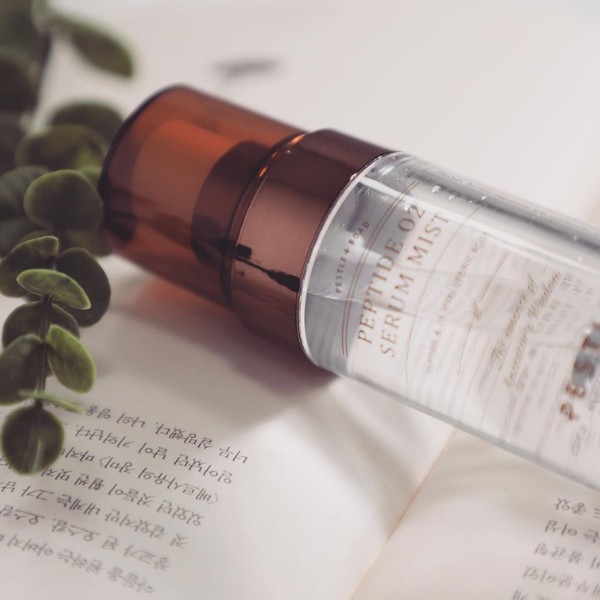 Courtesy of Korean Skincare Brand - PESTLO
Whether you are a victim of enlarged pores and midday shine, or are simply on the hunt for the best face mist to keep your complexion looking equally dewy as it is shine-free, give the PESTLO Peptide O2 Serum Mist a go. Hailed as the best face mist for oily skin, the niacinamide in this moisturizing face mist is a good humectant to look for as it helps regulate oil production while keeping your skin hydrated at the same time. Don't sleep on its all-star team of ingredients either, which includes hyaluronic acid and adenosine to revitalize and brighten your skin.
---
6. Give Your Makeup a Natural Dewy Finish
We get it — you're in a love-hate relationship with that mattifying makeup look of yours. You hate the dry, powdery texture but, since it's summer, you also don't want to risk a patch of oily shine on your forehead. That's why you need a superfine face mist like the LANEIGE Cream Skin Refiner Mist to layer on top of your makeup as a grand finish to make it more natural-looking. 80% of customers feel their makeup is more dewy after using this hydrating face mist, thanks to its clump-free, dryness-relieving formula.
---
7. Pamper Your Sun-Kissed Skin
Bring a face mist along for your beach date and reapply it at the same time with your sunscreen to refresh your sun-kissed skin. Our fan-favorite FRUDIA My Orchard Real Soothing Gel Mist is a popular #HotGirlSummer essential.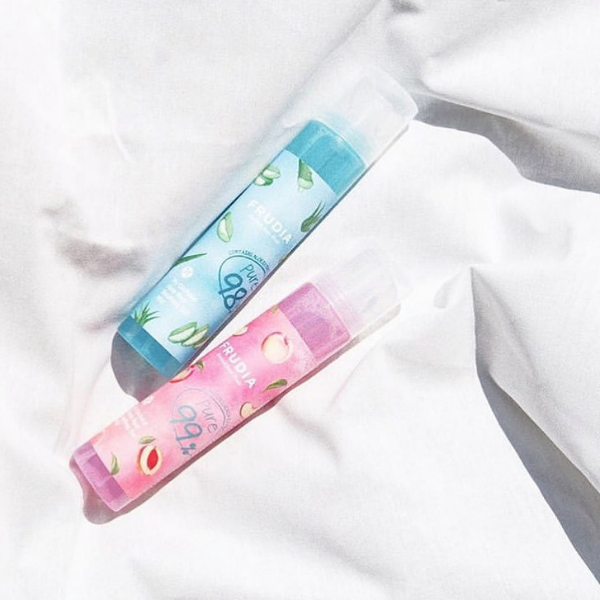 Courtesy of Korean Skincare Brand - FRUDIA
As the name suggests, this Korean face mist has a low-pH gel-like formula that cools and soothes sensitive, dry skin with a refreshing and moisturizing sensation, thanks to the fresh and hydrating energy from 98% pure aloe vera leaf found on Jeju Island in South Korea.
---
8. Cool Down Your Skin
The heat and humidity of summer can cause skin inflammation and flare-ups more often than you think. And sometimes our skin can use a bit of cooling with the help of a face mist like the Haruharu WONDER Black Bamboo Mist. Infused with skin-benefiting, antioxidant-rich bamboo, this hydrating face mist offers deep nourishment and cooling hydration to exhausted skin. Its 95% natural formula also includes skin-regenerating beta-glucan that will leave your skin firmer and smoother, especially for those with easily irritated skin who want an immediate dose of healing moisture.
---
9. Relieve Acne-Prone Skin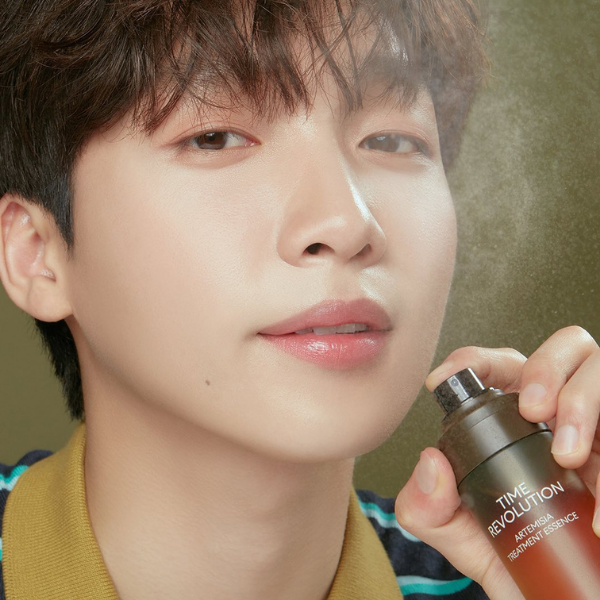 Courtesy of Korean Skincare Brand - MISSHA
With the right soothing ingredients, a face mist can even help keep acne-prone skin in check. Tried and tested by K-pop idol Se-woon, MISSHA Time Revolution Artemisia Treatment Essence (Mist Type) is a solid choice to keep your skin trouble-free. This face mist has an all-in-one essence-mist solution enriched with double fermented artemisia annua extract as the primary ingredient. It is a powerhouse hero when it comes to treating inflamed and acne-prone skin while boosting the skin's natural radiance.
---
10. Achieve Younger-Looking Skin
Sometimes a face mist goes beyond a midday pick-me-up, NEOGEN Dermalogy Probiotics Youth Repair Mist is no exception. Rich in super probiotics and fermented ingredients like Bifida Ferment Lysate + Lactobacillus Ferment Lysate, this hydrating face mist helps boost the skin's elasticity and drenches the skin with hydration. It is also formulated with an oil complex Tru-Skin barrier to improve weakened skin immunity to achieve a renewed, youthful-looking glow.
---
Explore your favorite face mist to keep your skin looking cool, calm, and collected from AM to PM. Follow us on Instagram and Facebook to get more instant product updates and skincare tips!