At-home self-care is a big thing now, but are you making the most of it? Apart from yoga, meditation, and trying on a new sheet mask every week (or day, depends on how much of a skincare addict you are), there are so many other things you can do to treat yourself from the comfort of your home, like a full-on nail care and hair care treatment. So to take matters into your own hands (literally), here are the best DIY tips to make your nails and hair live their best life under—you guessed it—$20!
---
Self-Care 101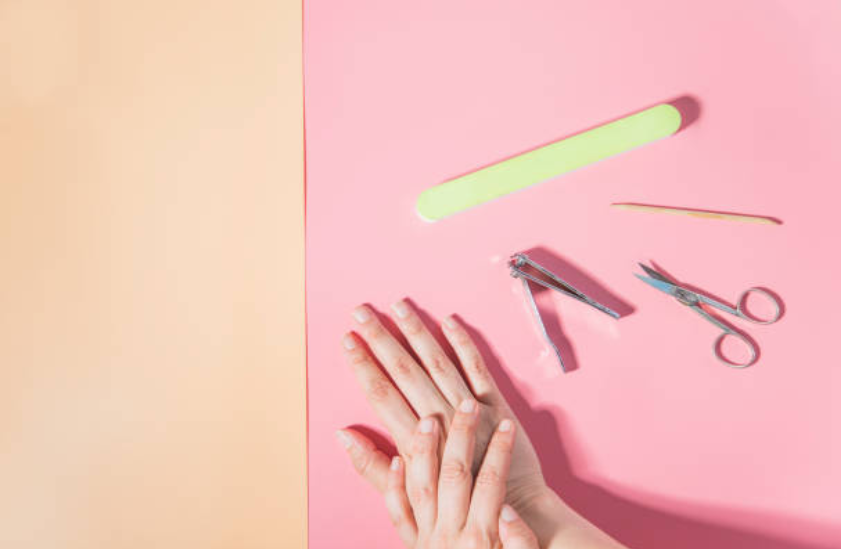 (Source: Getty Image)
How to Take Care of Your Nails
Step 1:
Before you go in with clippers and nail files, moisturize your hands and nails first with a hand moisturizer or hand cream. FRUDIA's My Orchard Hand Cream is a favorite among some Stylevana staffers. For next-level nourishment, try on PUREDERM's Moisture & Nourish Fingernail Mask which you can use both before and after your at-home manicure.
Step 2:
Your nails are now soft and ready to be trimmed, filed and buffed. Get a sturdy clipper to shape your nails and make them smooth and shiny with a nail file and buffer. We're a huge fan of KAI's manicure tools : easy to maneuver and clean up afterwards. From clippers to nail files, this J-Beauty brand features a collection of effective, simple self-care tools to make your at-home treatment more DIY-friendly.
Step 3:
After all the handiwork, use a cuticle oil to moisturize your cuticles and avoid dryness and cracking, which is a must for an at-home manicure. We like to pack innisfree's Nail Cuticle Oil with us to keep our delicate (or sometimes damaged) cuticles protected, moisturized and strengthened. You'll love its roll-on design, which makes it easy to use anywhere, any time.
Your DIY At-Home Manicure Starter Kit
---
Self-Care 102
Nail Art with Easy Press-On Nails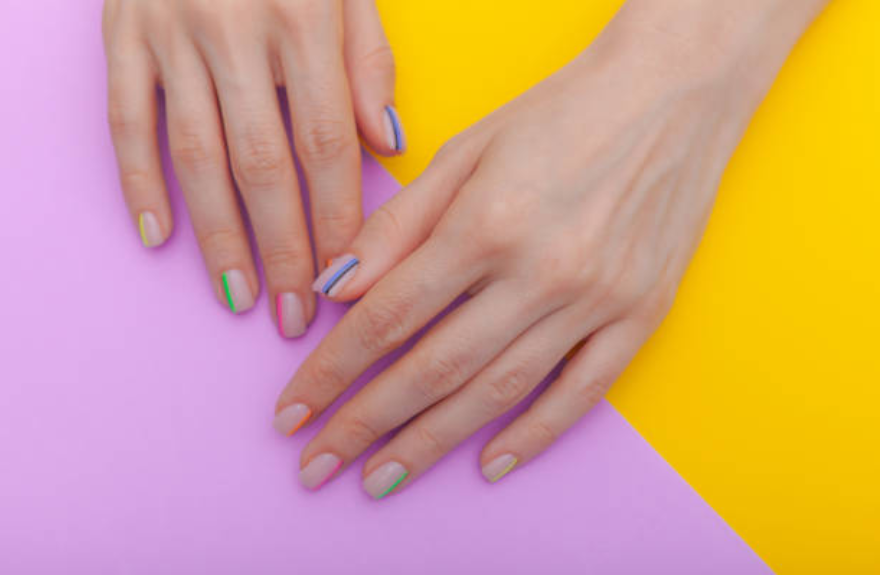 (Source: Getty Image)
Best Tips for DIY Nail Art
You might already have a solid collection of designer nail polishes on your shelf, but that shouldn't stop you from having fun and experimenting with press-on gel nails . Whatever nail art skill you might lack, Dashing Diva's press-on nail collection makes up for it—from chevron, checkers, stripes, to other trend-setting patterns—to keep your nails looking sharp, gorgeous and boujee. Honestly, who needs a salon manicure appointment when you have the best DIY nail set at home?
Dashing Diva's press-on nail set is perfect for lazy heads like us who also love to change up their styles with new nail art every week. From lavender holographics to neon duo-chromes, Dashing Diva's press-on nail collection has every style and color you need to make a statement: classic nudes, glitters, and chromes (basically any nail art you want). Not to mention they are extremely durable too. In each pack, you'll find 30 nail pieces, an alcohol pad, a mini file, and a stick, which is everything you need to create a unique at-home mani.
Pick Your Favorite DIY Nail Set
---
Self-Care 103
Next-Level Hair Care Treatment
(Source: Getty Image)
How to Maintain Healthy Hair
Step 1:
Wash your hair with sulfate-free shampoo to prevent irritation and dryness on the scalp, especially during the colder seasons. One of our favorite hair care picks for best scalp care is aromatica's Rosemary Scalp Scaling Shampoo . Not only is it sulfate free but it's also vegan and silicone free, and made with hair-nourishing ingredients like rosemary, pine needles, ginger, and oregano oil to keep your hair and scalp healthy. Don't forget to deep-condition your hair with aromatica's B5+Biotin Fortifying Conditioner for better hair strength.
Step 2:
After you air-dry / towel-dry / blow-dry (remember, don't overheat your hair) your hair, apply hair serum to pamper and repair your dry ends. miseenscéne's Damage Care Perfect Serum might be your best hair care remedy (also Stylevana's best selling hair serum) if you have super frizzy hair or serious hair damage from chemical hair-dye. This award-winning hair serum has a powerhouse formula that will nurture your hair back to its original shine.
Step 3:
Apply a hair mask for the ultimate quick fix. It's highly effective and can provide your hair with tons of health benefits in less than 20 minutes. J-Beauty Shiseido's Fino Premium Touch Hair Mask has been one of Stylevana's best selling hair care products for its hair-enhancing results, thanks to the 6 active ingredients like Royal Jelly, Squalane, Glutamine and more. It works best for color/perm treated hair.
---
Self-Care 104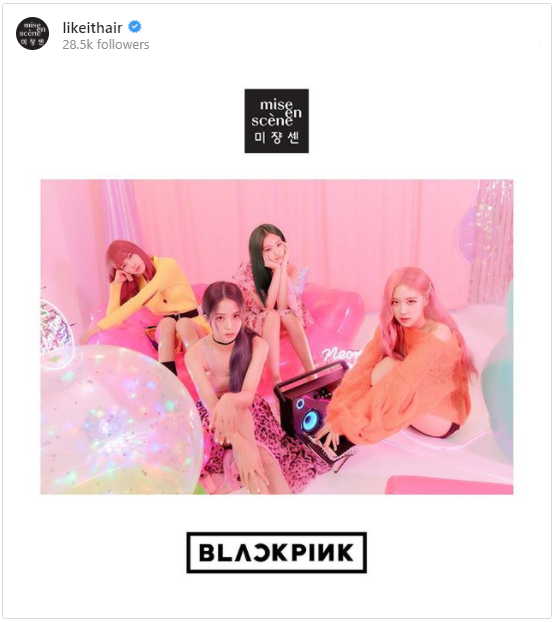 (Source: Getty Image)
How to Dye Hair at Home
Step 1: Select your best shade from Stylevana's hair dye collection . If you want to try out some iconic K-Pop style shades, we highly recommend miseenscéne's Hello Bubble line which is inspired by BLACKPINK members' hair dye color.
Step 2: Test the miseenscéne's Hello Bubble hair dye color on a few trimmed or hidden hair strands first, then look at the result before you commit.
Step 3: Wear old, easy-to-remove clothing (preferably button-front) so you can avoid staining your pyjamas or other clothes.
Step 4: Apply hair dye on dry hair instead of wet hair so the coloring solution can be processed better. Now you can start dyeing at the root and finish at the end.
Step 5: Swap in a color-safe or color-boosting shampoo to make your new hair dye more long lasting. Pick the best color-preserving shampoo and conditioner at the Stylevana hair care selection here.
Pick Your Favorite DIY Hair Dye
---
And viola, look at you! A mane muse AND a nail goddess just in time for the new season. Which DIY self-care tips do you like best? Anyway, go stock up on your nail care and hair care supplies to complete your transformation! The good news is that, for hair dye and nail art supplies, you can get 15% off on any 3-item purchase, so don't miss out! Till next time, lovelies!