Fall is here and Thanksgiving is approaching. With parties, dinners and reunions to go to, make sure you look and feel your best with our thanksgiving makeup looks.
We've got three looks for you, so let's start!
First off, no makeup look is complete without the perfect base and caring for your skin is crucial when it comes to giving you the perfect canvas to work with.
Start with your usual five step Korean skincare routine. This will prep your skin to look its best for the makeup application. And of course – we'll never get tired of telling you – wear an SPF of 30 or greater.
Now your canvas is ready, let's look at a few options for this Thanksgiving.
---
Neutral Eyes and Strong Lips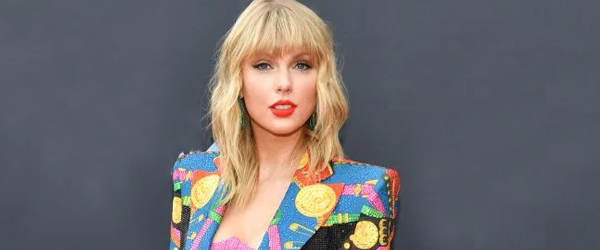 This makeup screams "Fall" and it is certainly a good look anytime during the season, not just at the Thanksgiving dinner table. It's probably the easiest to master and will give you a striking look that could stop traffic. Start with your usual foundation and concealer to create the perfect base.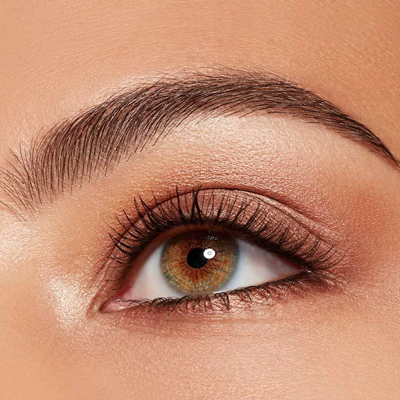 Now for some Thanksgiving eyeshadow looks. Start with a primer base and smooth it all over the eyelid. Apply a neutral matte eye shadow to the whole lid and slightly intensify the crease of your eyelid with the same color but two to three tones darker. To avoid giving too much focus to the eyes, don't use black or dark brown. Remember the focus in this look is on your lips!
Liquid liner is not a good idea, since it will steal focus from your perfect pout. Try a tightline. Take a brown or black eye pencil and gently line your upper inner waterline. We're not gonna lie, this tip might be more suited to the pros! Eyes watering? Not a problem, just leave them for a moment and they'll stop in no time.
Mascara time! For a soft look choose brown and only apply it to the upper lash line.
And finally, use a brow mascara to give a natural look that is effortlessly chic and undone. No overdrawn eyebrows here, please. That trend is gone!
Check out more: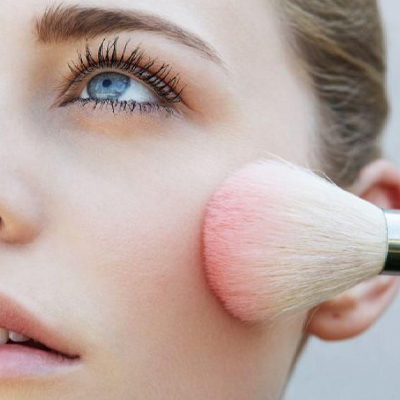 As dark lips can wash out the face, this look calls for some subtle color on the cheeks.
Smile and locate the apples of your cheeks. Apply a blush color that's neutral for your face. How to find the right one? Easy. If you have a warm undertone choose a peachy blush and if you have cool undertones go for a dusty rose. How to tell? Just look at the color of the veins in your wrists. If they're green you have a warm undertone, if they are blue, then it's a cool one. And if they're sort of green and sort of blue? Then you have a neutral undertone and can get away with both colors!
Apply a soft contouring. Make a super attractive fish face and lightly dust some matte contouring powder in the hollow of your cheeks. Don't overdo it, especially with contouring, less is more!
Now your eyes are wonderfully defined, cheeks soft and dreamy, it's time for this look's main focus: beautiful lips.
Check out more: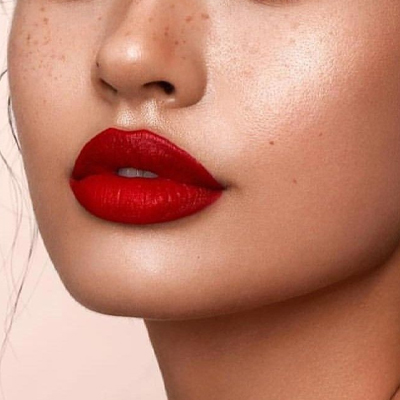 Use a lip primer. This will make sure your lipstick survives for as long as possible, even though we can't promise it'll live through dinner, desserts and drinks. Not a problem, though, you can always re-apply.
Onto lip liner and lipstick. Start lining your lips from the outside corner in, this will make them appear fuller. After that, it's time to create a beautiful lip. Fall is the perfect season to sport a dark brown, plum or dark red. Be daring! The rest of your face should be soft enough for you to be able to steal the scene with a full pout and an unapologetic color.
Want to make it even more fun? Lightly press some shimmer in the center of your bottom lip.
Check out more:
---
Orange Tones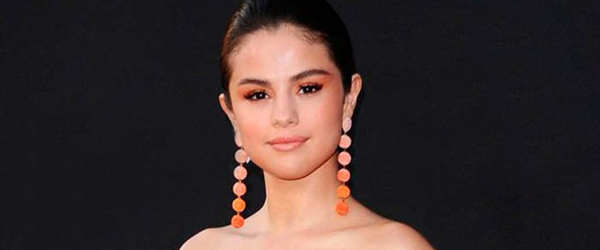 Fall is all about fallen leaves (duh), pumpkins (spiced lattes anyone?), and yellow tones. As it's natural for fashion to transition to darker colors in fall, makeup follows suit and browns really are the perfect color palette for this season.
So why not go for an orange look?
Start by priming your eyes and face as you would normally. Now, unlike the previous look, this look is about eyes too! So, forget the soft lines of the first one, and let's get down to business!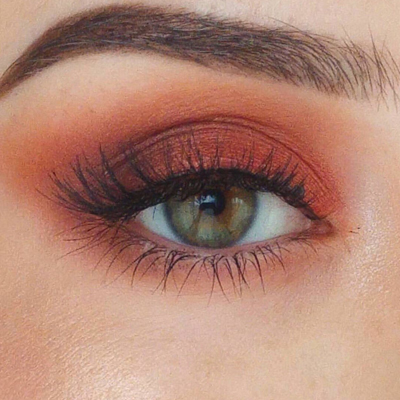 Choose your color palette, we suggest orange, burnt brown and burgundy.
Apply the orange tone all over your eyelids and intensify the outer V with the burgundy color. To add depth lightly dust the bark brown in your crease. Finish off by highlighting the browbone and the inner part of your eye. Now you need to bring some definition to your eyes. Black liquid liner and mascara (or falsies, why not?) and a structured brow are a must.
Check out more: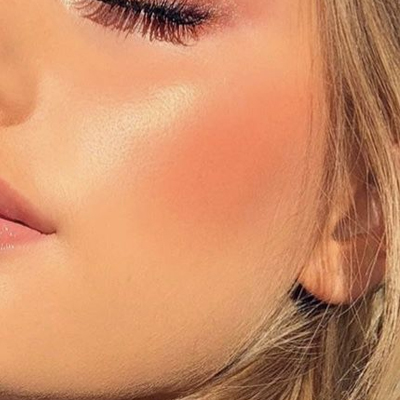 Warmth! We know it's getting colder out there, but this look will be perfect with a little bronzer. If you chose shimmery eye shadows, go for a matte bronzer. If you used matte eye shadows, then your bronzer can have a bit of bling-bling.
Lightly dust it on the cheeks, jawline, around the forehead and on the bridge of the nose. Basically, anywhere the sun would hit you. Be careful not to overdo it. We don't want to look like an Oompa Loompa!
Check out more: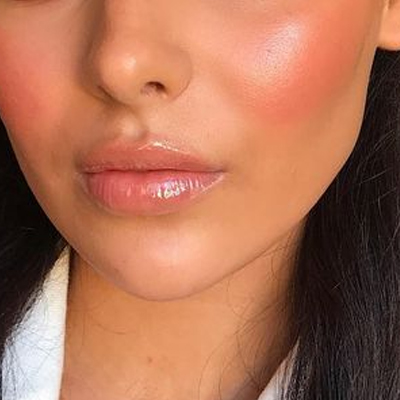 Now, this is up to you. With such a strong eye you can either go soft or go bold. If you prefer a softer look you can use a flesh color lip tint to bring some light to the makeup. But if you want to go all-in, or maybe you plan on wearing this at a party later, then why not choose a dark burnt brown or a burnt orangy look. Careful though! This is a full face of makeup and should only be worn with the utmost confidence!
Check out more:
---
Strong Eyes and Neutral Lips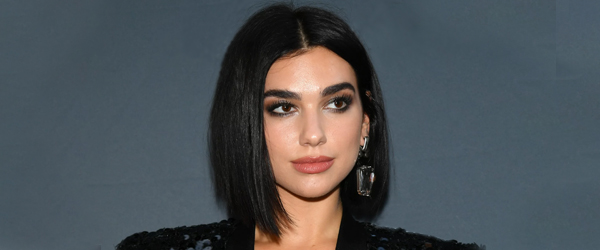 If the first look didn't feel right to you, don't worry, this is pretty much the opposite! If you prefer to highlight your eyes and leave your lips free for all the munching, then this makeup is for you.
Mastering this look will definitely come in handy in the future. You can either go for a smokey eye or a 50s liquid liner. Most importantly with this, make sure all the focus is on your eyes and to leave your lips with nothing more than a gloss or lip balm.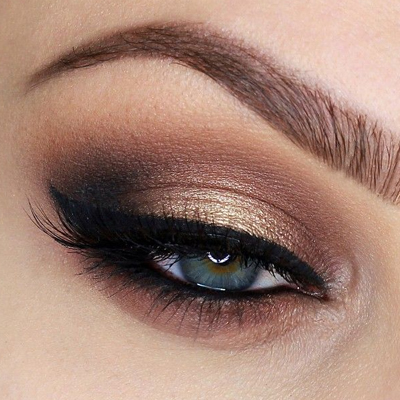 Prime prime prime! A smokey eye without a good primer is a recipe for disaster. Next, choose a light medium and dark eye shadow. Good old black works wonders for this.
Apply the dark color to your eyelid without getting it all the way to the crease of your eye. Now take a blending brush and, with the medium color, blend the edges of your black. This'll give you a beautiful blend between the stronger and the lighter colors. Now it's time to highlight the brow bone and the inner corner of the eye. For this look avoid V shape eye shadows (too 2000's) and shimmer. It's best to keep it matte to avoid the disco ball look.
Finish off with plenty of mascara and lightly filled in brows. Don't use falsies, it would definitely be too much.
Check out more: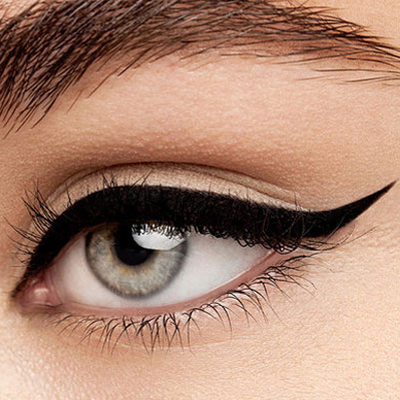 Do you know the pin-up eye look? Well, this is it. All you need is a neutral matte base and a good black liquid liner. Don't know how to use it? Don't worry, practice makes perfect. Try this trick, start from the outer flick, so you know where your eye liner will finish, and then fill it in.
Finish off with mascara or natural fake lashes and voila!
Check out more:
Complete both looks with a light blush on the cheeks and some neutral gloss. Easy, elegant and timeless. Perfect for your thanksgiving reunion and for the party later on.
Three looks to look perfect on Thanksgiving Day. Which one's your favorite?
Check out our Black Friday Sale that brings all the must-haves for thanksgiving party makeup looks!