Two weeks into March and I'm already loving the Spring energy. Feeling inspired by the budding blossoms and warmer mornings like me? Well, maybe it's time for you to switch up your skincare routine and refresh your shelf with something light and easy for the blooming season. That's why I'm picking THANK YOU FARMER as my skin-mate to help me transition to the new season with their skin-loving botanical ingredients that will make my skin bloom like Spring flowers.
Let's start by introducing these 3 botanical ingredients to your Spring skincare line-up!
---
1. Phyto-Oligo
Natural Beauty's Choice: THANK YOU FARMER's SUN PROJECT Collection
What it is:
Known for its intense calming and hydrating effect, Phyto-oligo is a botanical complex consisting of hollyhock and aloe vera extract. This skin-soothing ingredient offers irritation relief and hydration to keep your skin healthy from sun-exposure.
Why you'll love it:
We all know what the spring season means: a lot of hiking trips and picnics (plus tons of Insta-worthy pics, of course). That's why I'm picking THANK YOU FARMER's Sun Project collection to help my sun-kissed skin look its best in every photo. With Phyto-oligo as the key ingredient alongside other natural extracts, the Sun Project line-up keeps your skin from photo-aging with the perfect sun protection during the outdoor season. Super easy to apply and, most importantly, it doesn't ruin your makeup with white cast and creases (yep, we've all been there).
For DRY SKIN
Excellent skin-feels with a non-sticky smoothness that is equally soothing and hydrating, thanks to the bamboo water and Asiatic pennywort extracts.
For OILY/COMBINATION SKIN
Refreshing, light-weight texture to soothe skin after sun-exposure with lotus water-infused formula.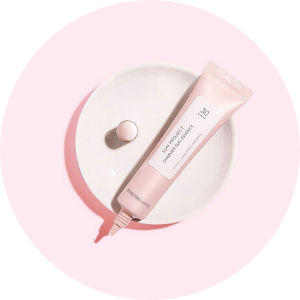 For DULL, LACKLUSTRE SKIN
Sun Project Shimmer Sun Essence
Perfect for minimal makeup, it combines shimmer cream, primer, and sunscreen into one with fine pink pearls to give your skin the transparent, long-lasting glow it needs throughout the day.
---
2. Iceland Moss
Natural Beauty's Choice: THANK YOU FARMER's BACK TO ICELAND Collection
What it is:
Found in the cleanest regions in Iceland, Iceland moss has amazing anti-oxidant and anti-inflammatory quality. Its exceptional purifying capacity will also leave your skin clear and refined with a moisturizing finish.
Why you'll love it:
Named as "The Best Korean Beauty Innovations" by Forbes in 2017, THANK YOU FARMER's Back To Iceland collection is sensitive skin-friendly, which speaks to its true botanical power. Apart from Iceland moss, you'll discover all the skin-loving perks of different botanical ingredients through this collection, like witch-hazel, wintergreen leaves, lemongrass, and peppermint leaf extract.
Try the 3-step cleansing routine with the Back to Iceland line-up:
---
3. Rice Bran
Natural Beauty's Choice: THANK YOU FARMER's TRUE WATER DEEP Collection
What it is:
Rich in moisturizing vitamins B5 and B8, rice bran has a high level of inositol that replenishes dry skin with ample moisture and vitality in the most organic way. Think of it as a hydrating supplement to boost your skin's resilience in the long run.
Why you'll love it:
With 99% positive reviews from Allure magazine under its belt, THANK YOU FARMER's True Water Deep collection is everything your dry and lackluster skin ever needs. Don't you have one of those days that your skin looks extra tiring with all the little fine lines here and there? Me too. That's why I'm counting on the True Water Deep Serum from the collection to help me combat premature aging skin. You'll get the best skin-feels if you follow it up with the quick-absorbing True Water Deep Emulsion that comes with a refreshing citrus scent. Complete your routine with the True Water Deep Cotton Mask to lock in moisture all night long. So, are you ready to trade your perpetually dry skin for smooth, porcelain skin with this line-up? I know I am.
Try the True Deep Water skincare recipe for a refreshed Spring glow:
---
Believe in THANK YOU FARMER's Botanical Power
Representing honesty, earnestness, and gratitude, THANK YOU FARMER values our mother nature and the farmers' endeavors to harvest healthy resources and ingredients. This K-beauty brand has put its trust in benefit-rich botanical ingredients and rare extracts for healthy and balanced skin since its launch in 2015. Such belief really resonates with a lot of natural beauties, and that's why THANK YOU FARMER has grown to become a cult-favorite brand worldwide. Their products are sustainable with promising results that will fortify your skin's natural strength in the long run.
Believe in THANK YOU FARMER's botanical wonders and treat your healthy skin as your harvest. Feel like switching things up for your Spring skincare? Explore THANK YOU FARMER's collection to SAVE 50% and MORE now while you stock up on your botanical essentials for the blossom season!