Spring is officially in the air, which means spring breeze and warmer weather are finally approaching. As much as we want to put away our turtlenecks and long coats, we're very much looking forward to dressing with some brighter and lighter pieces for spring.
This season we're looking into these global keywords for our wardrobe inspo: wearability and sustainability. What we mean is we'll be going for colors and patterns that will wear beyond seasons. Keep scrolling to check out the five fashion trends that can help transition your Winter Wardrobe to Spring.
---
1. Wear Pantone Color of the Year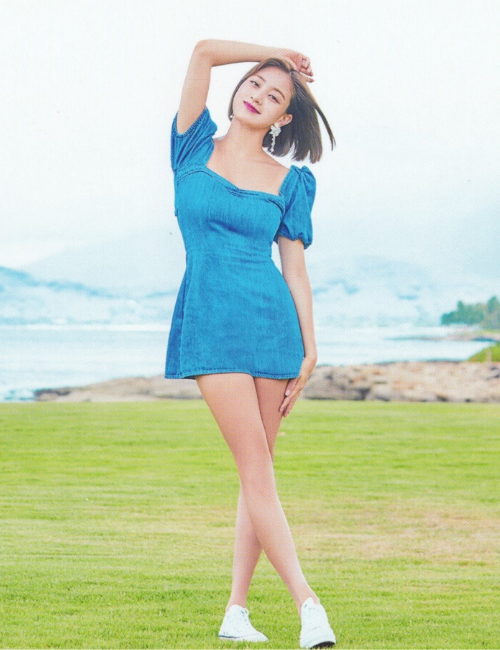 Classic Blue
This spring we're trading all our dark, practical shades of winter for this one color - Classic Blue, the Pantone Color of the Year for 2020.
It's elegant, timeless, and simple, much like TWICE's Ji-Hyo and her vibrant edit that matches impeccably well with the prairie backdrop.
Work this Pantone Classic Blue into your wardrobe staples, be it a dress, a shirt, or pants, for the picnic season and pair it with your favorite white sneakers for a refreshing outdoor ensemble.
Lookbook credit: Jihyo @ TWICE
Get your Pantone Classic Blue edit together:
---
2. Classic patterns never go out of style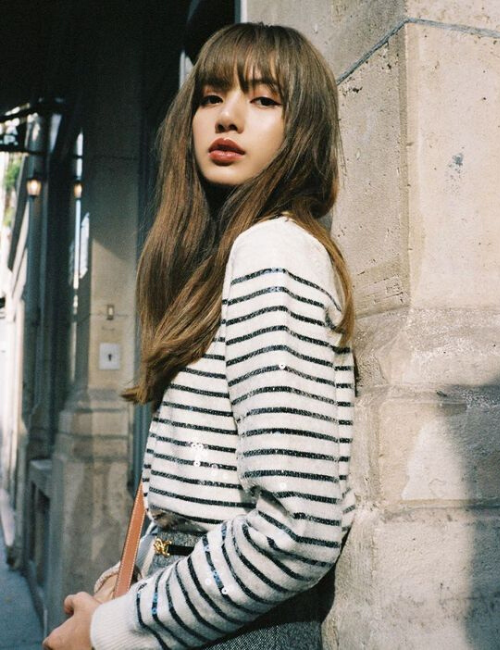 Minimal with Stripes
Stripes, checks, and polka dots are some of the proven testaments to just how classic patterns will never die and they are here to stay for this spring.
Wear the minimalistic Breton stripes like Blackpink's Lisa for a casual yet classic touch, or go for polka dots straying from their black and cream color combination and checks transforming into a vibrant metric.
Who says wearing your grandma's prints has to be boring? Style them with plain counterparts to keep the patterns in focus, like Lisa did with her Breton stripes and tonal midi skirt, or mix them up for a clashing statement.
Lookbook credit: Lisa @ Blackpink
Pick your favorite classic patterned tops for your everyday edit:
---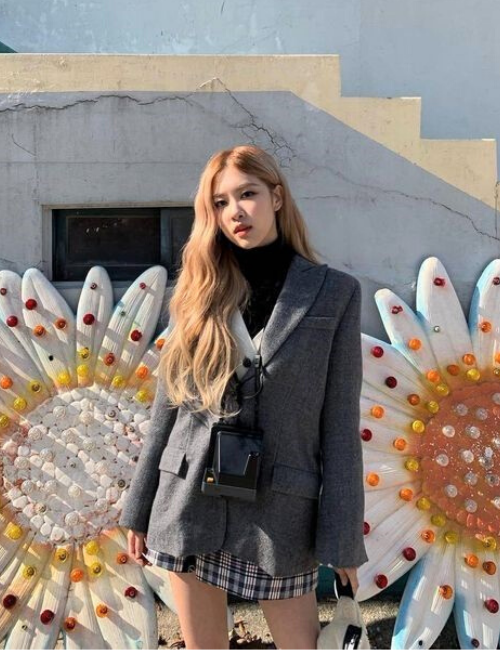 Downtown-Chic
Relaxed suiting and oversized tailoring are not going anywhere for spring 2020. Blazers aren't just about its classic, boxy fit, as slouchy proportions have also proven just as popular.
We're not only talking about the fitted, office-appropriate style you would wear to work or a formal dinner, but we are saying the oversized ones that will take over the street, like Blackpink's Rose and her urban-chic downtown edit.
Layer yours over a mini dress or ripped jeans and pair them with your skates or chunky sneakers.
Lookbook credit: Rose @ Blackpink
Stroll around town in these cool-girl blazers this spring:
---
4. Embrace the shoulder-baring season
Sexy Off-Shoulder
When it comes to necklines this spring, it's all about showing off a sliver of skin.
Think off-shoulders, cut-out shoulders and wide boat necks. The décolletage-grazing design flatters your profile for just the right hint of sensuality.
See how Red Velvet's Irene shows off her feminine allure in her off-shoulder top? Consider matching the profile with a mini skirt for a date out; pairing it with cropped jeans to temper its sexiness, or opting for a blouson sleeve mini dress for your next spring soirée.
Lookbook credit: Irene @ Red Velvet
Show off your stunning neckline in these off-shoulder tops:
---
5. Stay cozy with warm knitwear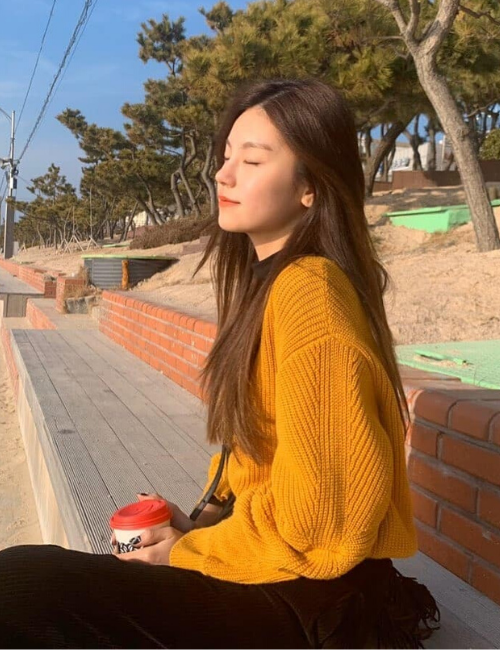 Tonal Knit Sweater
Transitioning into spring dressing doesn't mean we have to retire our fall winter best companion — knitwear.
Embrace the spring breeze in a cozy knit sweater like ITZY's Yeji. From retro-inspired color-blocking to classic mélange and adorable embroidery, almost every trend has found their ways to be interpreted in a knitted style.
Wearing knitwear is anything but boring. When the temperature drops for a breezy spring morning, tuck your oversized sweater or cardigan into your jeans and you would find yourself an on-trend spring outfit.
Lookbook credit: Yeji @ ITZY
Add these cozy knitwears to your spring closet:
---
Looking to try the five headlining trends of spring for yourself? Go check out our Spring Fashion SALE to pick out your stylish edit with 30% OFF! You know what? Icecream12 and Chuu are now going HALF PRICE too so don't miss out! Who's ready for a spring fashion haul? I know I am!