Clean, natural, and organic, STYLEVANA's all-time favorite K-Beauty brand iUNIK is teaching us how to find true skin happiness with a minimalistic skincare routine. We've chatted with Michelle Kim, the CEO and founder of iUNIK, who has so kindly shared with us everything we didn't know but need to know about this beloved Korean skincare brand.
Guest of the Day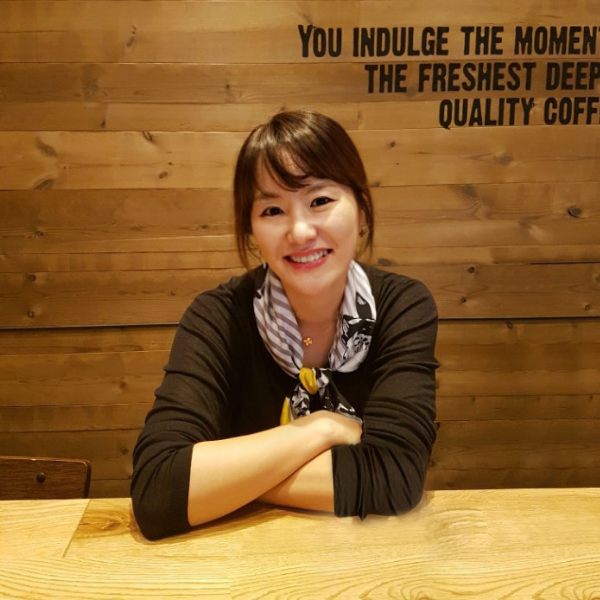 Michelle Kim, CEO and Founder of iUNIK
---
iUNIK's History & Philosophy
Jobie: Hi Michelle, thanks for taking the time to join our VANA Chatroom and speak to us about your brand iUNIK. Could you tell us a little bit of the brand's history?
Michelle Kim: In a world full of cosmetic ingredients and packaging, iUNIK started with a simple motto — Finding Skin Happiness. I began to think about reliable cosmetics with good ingredients while exporting various Korean skincare products to the world for more than a decade.
Jobie: So, how did the name iUNIK come about?
Michelle Kim: iUNIK was made by the first letter of the word containing iUNIK's business philosophy. "I" stands for ideal skin dreams. "U" for unique and simple product orientation. "N" for using natural ingredients. "I" for ingredients that are free from harmful, irritating substances. "K" for the know-how on making the best products through iUNIK's research and development behind each product.
iUNIK - Calendula Complete Cleansing Oil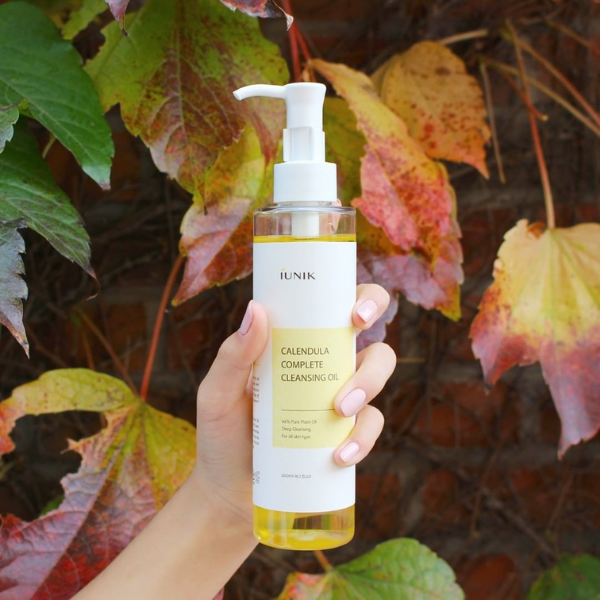 Courtesy of Korean Brand - iUNIK
Jobie: Speaking of which, what makes iUNIK products stand out among other skincare products, or particularly the western skincare brands?
Michelle Kim: Over the years, I've seen skincare products with fancy design and packages sold at expensive prices, but with poor quality or small quantity. I wanted to challenge all these prejudices and make new minimized skin care products through iUNIK. We also use only safe and natural ingredients to formulate our products with good quality at reasonable prices.
Jobie: What's the first thing you want your customers to think of when they see iUNIK?
Michelle Kim: Minimized skincare. I want them to see iUNIK as cosmetics that are safe for their family and themselves to use, and that iUNIK can provide products with safe and reliable ingredients at reasonable prices. This philosophy led to the creation of the current iUNIK.
---
The Purpose of iUNIK's Products
Jobie: What do you think are the biggest skin concerns that most people are facing nowadays?
Michelle Kim: I would say dehydration and troubling skin conditions, like acne.
Jobie: How do iUNIK products help address and tackle those skin concerns?
Michelle Kim: Skin problems cannot be solved completely with cosmetics, but it can help make your skin healthier. In order to solve skin problems by using suitable products for various skin types, we have released a skincare line for each skin type.
The iUNIK skin care lines are as follows.
1) Dry Skin: moisturizes and nourishes dry skin with iUNIK propolis and vitamin tree extract.
2) Troubled Skin: contains mild centella asiatica and tea tree extraction water that are effective for skin soothing and moisturizing.
3) Combination & Oily Skin: For complex and oily skin, it contains rose water and galactomyces to adjust the oil and water balance and replenish moisture to maintain optimal skin condition.
iUNIK - Centella Calming Gel Cream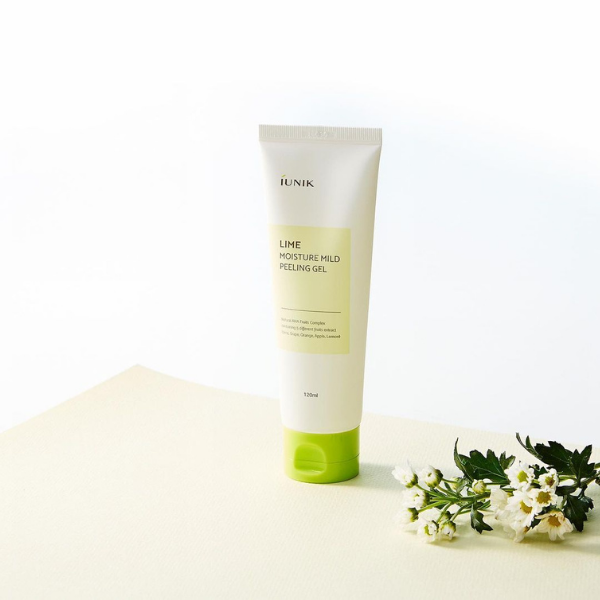 Courtesy of Korean Brand - iUNIK
Jobie: How does iUNIK nail down and source the right ingredients for each skincare line and product?
Michelle Kim: Based on the know-how of iUNIK's long-time research, various skin problems are collected and products are produced by combining the most effective and safe ingredients with suitable natural ingredients for the skin types. So for those who are wondering, iUNIK ingredients are supplied by a reliable official raw material company with clean and safe facilities.
Jobie: For the ones struggling with oily, acne-prone skin, what are the best-recommended products or routine from iUNIK?
Michelle Kim: We recommend the Centella Calming Gel Cream and Tea Tree Relief Serum which is effective in soothing and moisturizing the skin for customers who are worried about oily and acne-prone skin that usually appears in their teens.
iUNIK - Tea Tree Relief Serum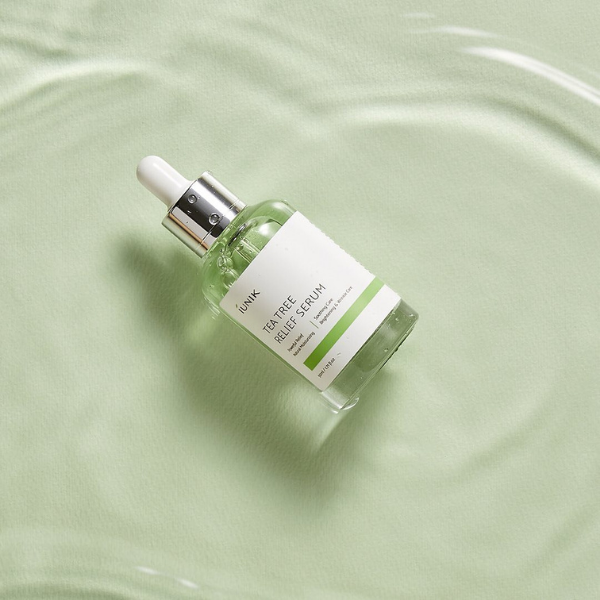 Courtesy of Korean Brand - iUNIK
Jobie: How long does it usually take to see the results and benefits of iUNIK products?
Michelle Kim: Cosmetic is not medicine. So, there are no dramatic effects like medicine, and the effects are different depending on age and skin type. However, customers can feel skin changes within a week at the earliest or three weeks at the latest after using.
Jobie: Does iUNIK update their formula of the same product from time to time to keep up with customers' needs and/or feedback?
Michelle Kim: iUNIK products were developed with safe and natural ingredients through a long study. However, it necessary to meet various customer needs and feedback, we will keep update and improve the formula.
---
The Future of iUNIK
Jobie: iUNIK has been getting more and more recognition. What direction is iUNIK heading towards? Any short-term or long-term goals?
Michelle Kim: iUNIK wants to grow into a small but strong global brand. We will focus on promoting safe skincare products in the short term. In the long term, we plan to expand business globally to hair care, body care, and makeup products line up.
iUNIK - Black Snail Restore Serum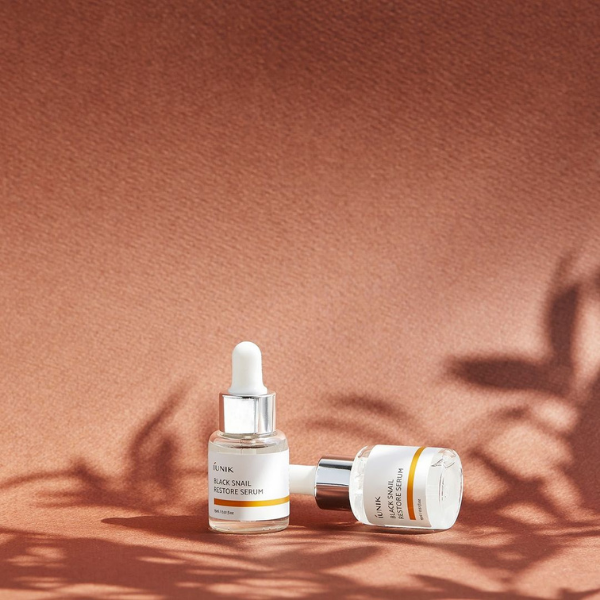 Courtesy of Korean Brand - iUNIK
Jobie: Good to know! So last question for you, what new products can we expect from iUNIK in 2021? A lot of loyal iUNIK fans have been asking for an iUNIK sunscreen, any thoughts?
Michelle Kim: Yes, we are currently working with our laboratory to develop a sunscreen with specifications requested by customers within the safe ingredients.
Jobie: Thank you for your time, Michelle! We look forward to more new and exciting skincare moments with iUNIK and wish you all the success!
iUNIK x STYLEVANA Mini Serum Set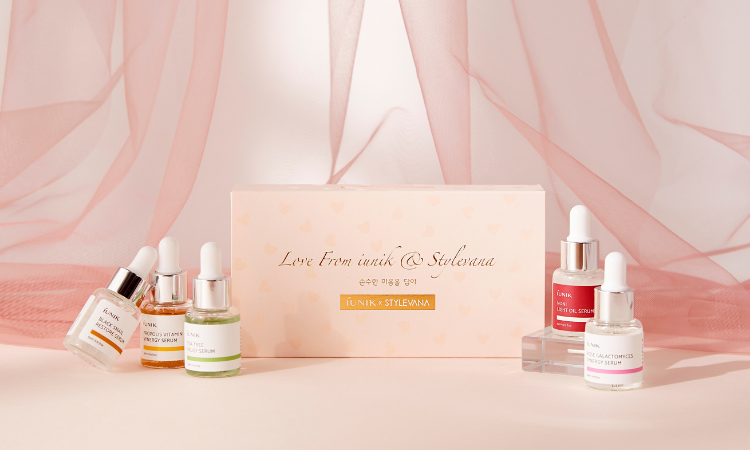 Courtesy of Korean Brand - iUNIK
Don't forget to check out the NEW Exclusive Serum Kit from iUNIK x Stylevana collaboration to upgrade your routine in 2021!