In case you didn't know: June 2nd marks National Doughnut Day, a day of appreciation for the doughy, sweet treat brought over to the US by the Dutch. In celebration of all things doughnut-related, we couldn't glaze over (pun intended) the skincare phenomenon of a dewy, glossy complexion dubbed glazed skin. It's all about clean and clear skin, plumped and bursting with hydration to resemble the mouthwatering sheen of glazed doughnuts. If you're wondering how to achieve that glazed doughnut skin you've been seeing all over your FYP, you've come to the right place. We're spilling the routine steps, pro tips, and essential K-beauty staples to help you level up your complexion and reach glazed-doughnut status. Without further ado, onwards to the glaze.
---
1. Toner layering
K-beauty fans know of a little trick that dramatically boosts the skin's hydration levels without overwhelming it: applying several layers of toner. One layer will revive the skin post-cleanse, but 3 to up to 7 layers (aka the 7-skin method) gives the skin extra hydration and plumps it up. Think of it as a tall glass of water for your complexion; each application quenches the deep layers of skin like a glass of water would quench you. The number of layers you should apply depends on the condition of your skin and the texture of your toner. A more viscous toner like the Goodal Vegan Rice Milk Moisturizing Toner, formulated with Jeju Island Rice and Aqua Ceramide, may get your desired effect with 3 layers, whereas a more watery formula may require 5.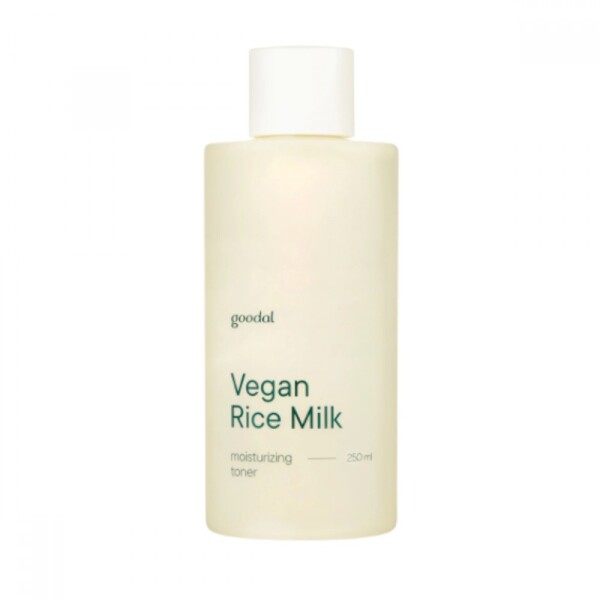 Courtesy of Korean Skincare Brand - Goodal
Pro tip: using your hands to gently pat in the toner is kinder on the skin as opposed to cotton pads; you may find that this works better for you especially if you have sensitive skin. Allow each layer of toner to sink in before applying the next.
---
2. Ingredient 101: Niacinamide
One of the best ingredients to incorporate into your routine for a drool-worthy glaze is Niacinamide. A form of Vitamin B3, it helps with brightening skin tone, reducing dark spots, tightening pores, fending off environmental stressors, improving moisture retention… the list goes on. Derms recommend it to their patients and brands love adding it to their formulas because it's a multi-tasker that's suitable for all skin types, and can be used in the AM and PM. The Isntree Hyper Niacinamide 20 Serum combines Niacinamide with glow-boosting Arbutin, soothing Zinc, and hydrating Hyaluronic Acid to refine the complexion and give it a dazzling luminosity.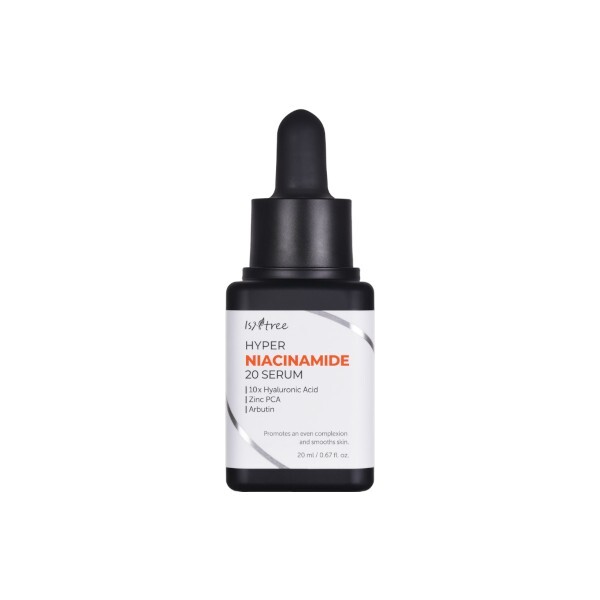 Courtesy of Korean Skincare Brand - Isntree
---
3. Exfoliate to stimulate glow
One of the culprits behind dull skin is the pileup of dead skin cells and impurities. When these are not removed from the skin, they give the complexion a lackluster appearance that is the exact opposite of glazed skin. Exfoliating the complexion is the way to reviving the skin and bringing back its natural radiance. A chemical exfoliant like the Haruharu WONDER Centella 3% PHA Gentle Liquid Exfoliating Serum mildly but effectively clears away the debris with PHA. Orange Water provides additional nutrition to the skin, while Cica fortifies the skin barrier. It's an ideal option for sensitive skin users as you can be prone to over-exfoliating with a physical exfoliator.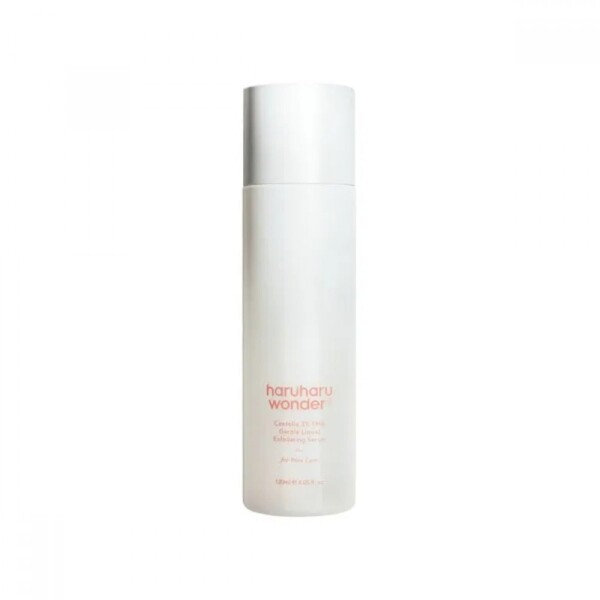 Courtesy of Korean Skincare Brand - Haruharu WONDER
Pro tip: if you're new to the exfoliation game, try it once a week during your night routine. You can build up to up to 3 times a week if your skin requires extra care.
---
4. Mask up
Aside from your daily routine, your weekly routine can also help you maintain an effortless glow through a wash-off mask. The MARY&MAY Blackberry Complex Glow Wash Off Pack in particular is made up of Kaolin and Bentonite clays that absorb excess sebum and waste, while Blackberry extract assists in drawing out impurities, at the same time providing antioxidant protection. Slather this on weekly to refresh your complexion, encourage a glazed-doughnut appearance, and slot in a little self care time within your busy schedule.
Courtesy of Korean Skincare Brand - MARY&MAY
---
5. Seal in the hydration
So you've cleansed, exfoliated, masked, serum-ed, and all that jazz - now is the time to seal everything in with a moisturizer. A good moisturizer will not only deliver hydration to the skin, but also help retain the moisture and skincare benefits the rest of your routine has provided you with. Our highlight is the COSRX Advanced Snail 92 All In One Cream: its star ingredient, Snail Mucin, deeply nourishes the skin to get it plumped and shining, not unlike an actual glazed doughnut. It also improves an uneven skin tone, soothes irritation, and reduces redness, with Adenosine supporting collagen production and smoothing skin texture. It's a viral hit for good reason! Cap off your routine with this moisturizer and watch as you glow.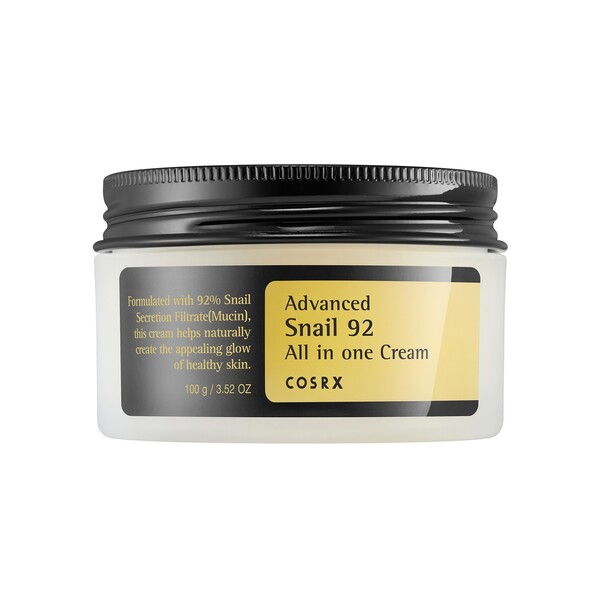 Courtesy of Korean Skincare Brand - COSRX
Pro tip: apply your moisturizer when your face is slightly damp from the products applied beforehand. This will effectively create a barrier to maintain hydration levels.
---
6. SPF is your bestie
We're forever advocating the benefits of sunscreen, and yes, a consistent sun routine will aid your journey towards glazed skin. SPF will fight off fine lines, hyperpigmentation, and sun damage, letting the rest of your skincare routine do its job effectively and preserving these benefits. With so many innovative K-beauty SPF formulations now available, they take you a step closer to your dream skin; case in point: the Round Lab Birch Juice Moisturizing Sun Cream SPF50+ PA++++. This chemical sunscreen is a global sensation packed with Birch Juice and Hyaluronic Acid to protect and moisturize the complexion all at once, alongside Niacinamide, Adenosine, and Mugwort.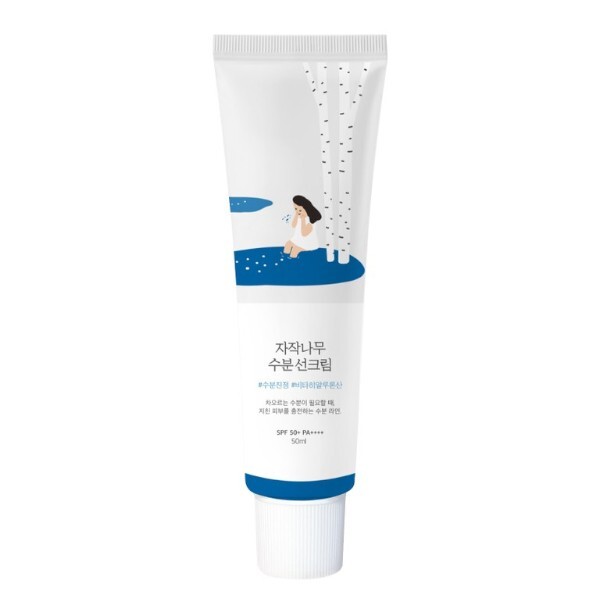 Courtesy of Korean Skincare Brand - Round Lab
---
7. Highlighter to the rescue
Though it's the basis for setting you up for success, skincare isn't the only way to get skin glowing; you can also use makeup to your advantage. The MEMEBOX I'M MEME Shine Catcher Highlight reflects light when applied to the high points of the face, giving a beaming appearance to the skin. The putty texture practically melts into the skin, which means no harsh lines, only a seamless incandescence that makes it look as if you're glowing from within.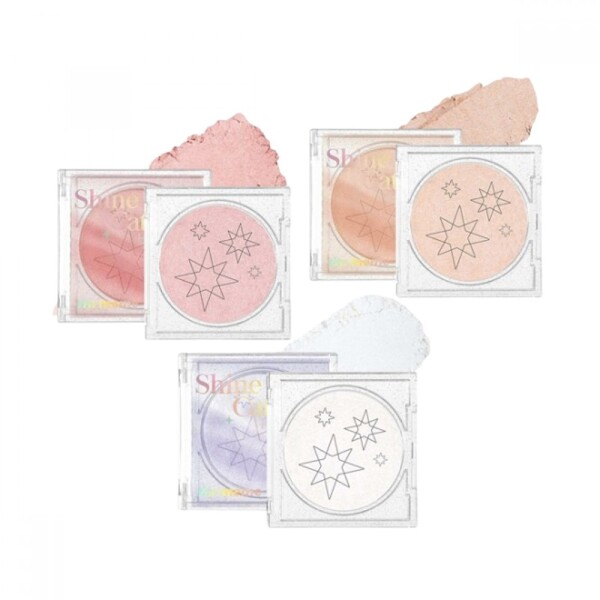 Courtesy of Korean Skincare Brand - MEMEBOX
---
Now that you're equipped with the necessary tips and tools, go out there, grab a doughnut or two, and flaunt that dewy glazed skin! Make sure you're following us on Instagram and Facebook, as well as keeping an eye on the VANA Blog, so you receive all the latest news, promos and information!