Known for her award-winning acting skill and always perfect skin, Kim Tae-hee has recently dominated the K-drama scene with Hi Bye, Mama! on Netflix, starring alongside Lee Kyu-hyung and Go Bo-gyeol. She also happens to be the wife of the K-pop legend Rain and mother to two children. With her recent success in Hi Bye, Mama!, Kim Tae-hee's creamy cream skin has again become the focus of public attention. So naturally, we've delved deep to find out her beauty secrets.
---
What You Need: Ceramides, Hyaluronic Acid and Aloe Vera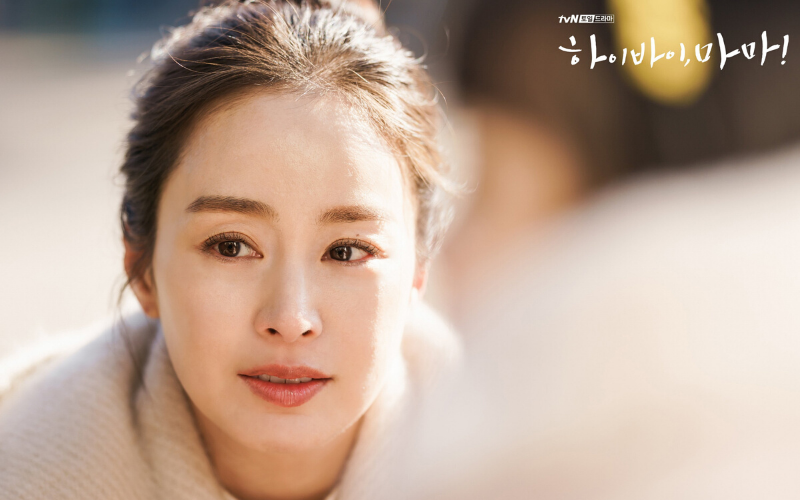 You might not be surprised that we start off with hydration when you think of Kim Tae-hee's dewy, cream skin in Hi Bye, Mama!. Some people may think of applying moisturizers as the final step in their skincare routine when they hear the word hydration but it is more than that. Don't get us wrong, moisturizers are definitely an essential part of every skincare regimen to replenish hydration to skin but we can always take a step or multiple steps further to achieve the Korean chok-chok skin. We're talking about your toner and serum. Take notes from Kim Tae-hee and be picky with the ingredients in your skincare.
Stylevana's Pick
Sulwhasoo - Basic Kit (5 Items)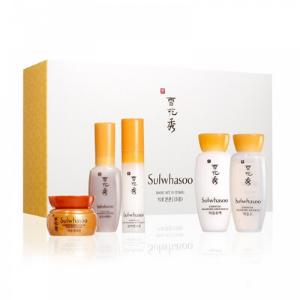 Perfect for a starter kit, this skin-loving skincare set from Sulwhasoo features 5 items: Balancing Water, Balancing Emulsion, Activating Serum, Renewing Cream, and Essential Rejuvenating Eye Cream. This is basically a dream routine for those who need a hydrating remedy for their dry skin to restore the creamy glow on their face.
HYDRATING SOLUTIONS FOR CREAM SKIN GLOW
---
What You Need: Collegen and Snail Mucin
At the age of 40, Kim Tae-hee gives off an impression of having time frozen on her face (or to be exact, on her rounded, wide-set eyes), which explains her flawless, cream skin in Hi Bye, Mama!. Nonetheless, you must have heard people saying 'the eyes are the first sign of aging', which is because they are prone to crow's feet and fine lines around the corner. As we age, the loss of elasticity of our skin slowly induces the formation of wrinkles, leaving behind creases of time on our face but to Kim Tae-hee, it seems like a different story. Continuing the actress' insistence on skincare ingredients, it is important to have anti-aging ingredients in your skincare products, especially in your eye products.
Stylevana's Pick
The History of Whoo - Gongjinhyang Intensive Nutritive Eye Cream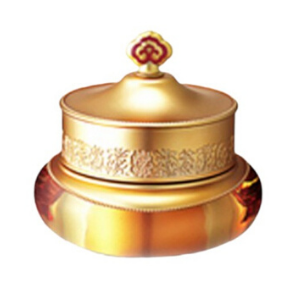 With a lightweight formula, this eye cream from The History of Whoo is designed to lift and firm the delicate skin around your eyes. The hearty nut extract and Sage Plant extract are a great source of antioxidants for wrinkle-care and smoothing out fine lines and dark circles.
---
What You Need: Niacinamide and Vitamin C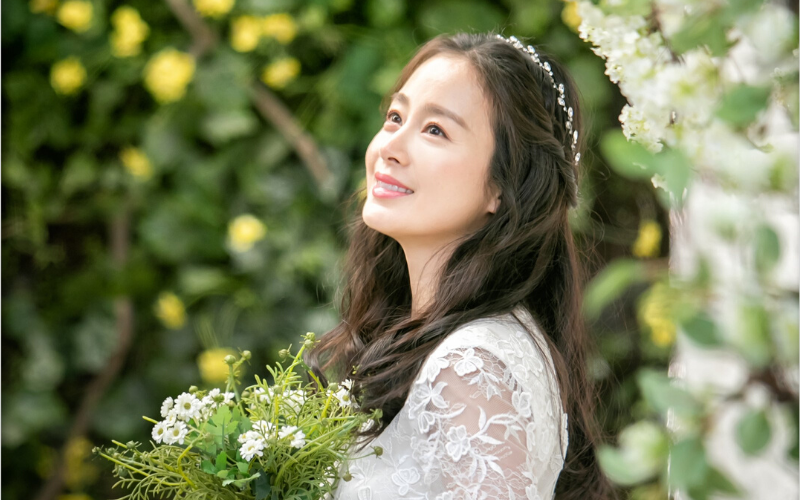 With Kim Tae-hee's flawless, fair skin on and off screens, it seems reasonable for us to move on to talk about how to induce radiance to our skin. You might have heard the word 'whitening' in many Korean skin care products but it doesn't really mean bleaching your skin to a lighter tone; it's more about brightening your complexion, much like Kim Tae-hee's cream skin complexion in Hi Bye, Mama!. Brightening could mean fighting dark spots, hyperpigmentation and acne scars to help you achieve a more even skin tone but nothing to do with your skin color.
Stylevana's Pick
PETITFEE Brightening Set - Razzle Dazzle Rose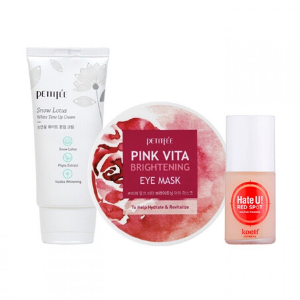 Curated exclusively by Stylevana, this brightening set from PETITFEE features a spot treatment, a tone up cream and an eye mask to prepare you for a complete cream skin transformation. If you're bothered by hyperpigmentation or lackluster skin, this set deserves a spot on your shelf.
YOUR SKIN-BRIGHTENING SOLUTIONS
---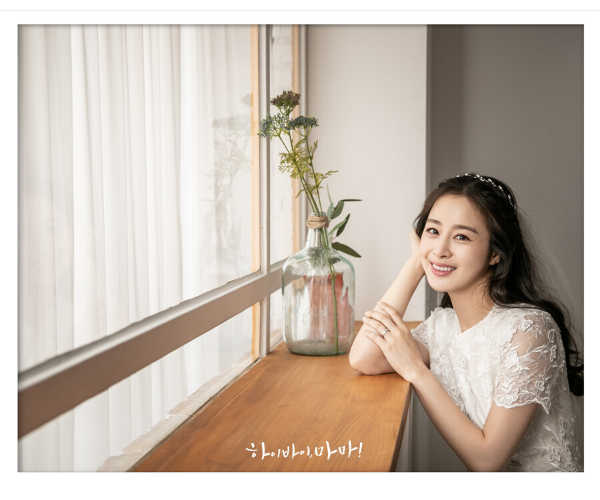 Kim Tae-hee's Bonus Skincare Tip:
As she has combination skin, she experiences breakouts just like how we all do. Her tip is to always have acne patches in her makeup pouch to both heal and conceal her spots for that flawless cream skin veneer in Hi Bye, Mama!.
Pack these acne patches in your purse
---
Look no further! Learn from Kim Tae-hee's beauty secrets for her legendary cream skin in Hi Bye, Mama! Time to shop all your skincare essentials with Stylevana's Spring Clearance Sale – UP TO 60% OFF now! Don't forget to explore more cream skin nourishments at PETITFEE, TROIAREUKE, and iUNIK with instant 15% OFF! Want more K-drama worthy beauty tips? Go check out Park Min-Young's dewy skin look in What's Wrong with Secretary Kim and and start taking notes!