Even though it's the spring season, skin damage with inappropriate skin repair methods can still be a nightmare for people with dry skin and sensitive skin. But don't worry, with the right skin care products by your side, your dire skin condition can still be treated. So what is the best skin healing ingredient that can help your dry skin and sensitive skin look its best for the spring season? The answer is simple: Shea Butter. I'm sure you've heard about this ingredient here and there when you're looking up some skin care products before but how much good does it do for our damaged skin?
Keep scrolling to find out!
---
Why is shea butter good for damaged skin?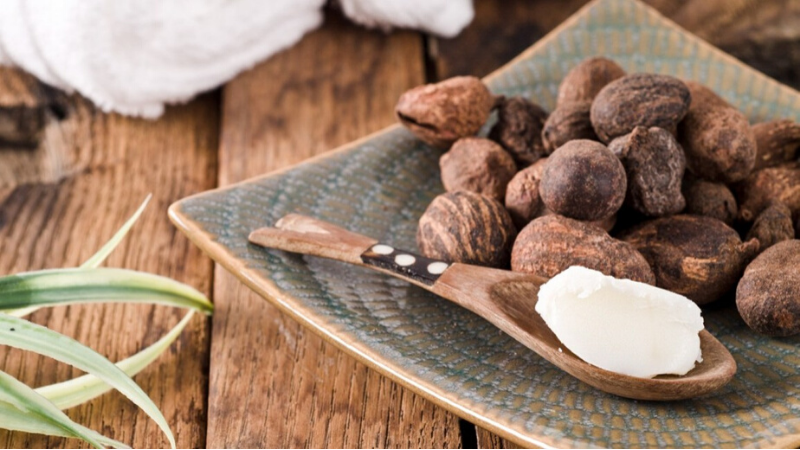 Shea butter is considered the hero ingredient for treating dry skin and sensitive skin condition for its rich source of fatty acids and vitamins. These components help soften and moisturize your dry skin effectively. So, if you're tired of seeing true damage skins with cracked and flaky surfaces, start introducing shea butter to your daily routine.
Another great thing you'll appreciate about shea butter is its anti-inflammatory and skin healing properties, which can stabilize your sensitive skin condition with lasting results. The enriched tree-nut oil component of shea butter will soak into your skin, forming a smooth and soft barrier to improve your rescue-needed skin condition.
---
How to introduce shea butter to your daily routine: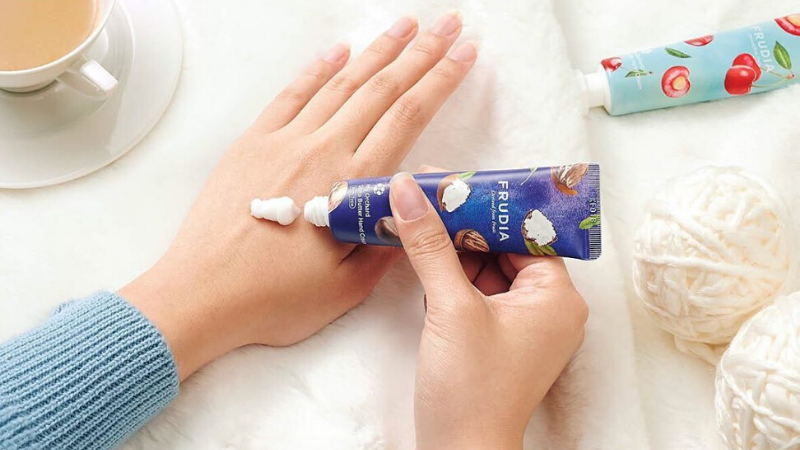 A must-have skin care product to keep your damaged, dry skin at bay, a nourishing hand cream should be your daily essential to carry around in a purse. Choose one that is enriched with shea butter like FRUDIA's Shea Butter Hand Cream to keep your hands soft and moisturized throughout the day (especially after washing your hands as they get dried up easily) with a rich and nutritious layer of protection, thanks to shea butter and other seed extracts. This fruity hand treatment from FRUDIA is also free from parabens, silicones, and mineral oils, which means it's perfectly safe for sensitive skin too!
PERFECT SHEA BUTTER HAND CREAMS FOR YOUR SKIN CONDITION
---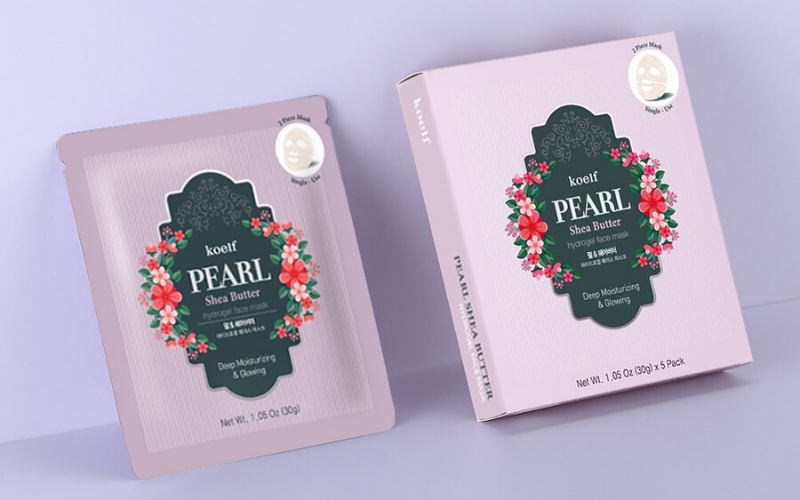 Shea butter might be a lesser known flavor for a normal face mask but it doesn't change the fact that it works wonders for your dry skin like any other moisturising agents. To improve your skin condition, add a shea butter face mask, like PETITFEE's Koelf Pearl & Shea Butter Hydrogel Mask Pack, as a must-have skin care product to your weekly routine to achieve skin healing for dry skin. The active ingredient of shea butter in this PETITFEE face mask boosts skin health by replenishing skin and smoothing out roughness for your dry skin condition. Sounds perfect for a pampering sesh, right?
UPGRADE YOUR FACE MASK ROUTINE WITH SHEA BUTTER MASKS
---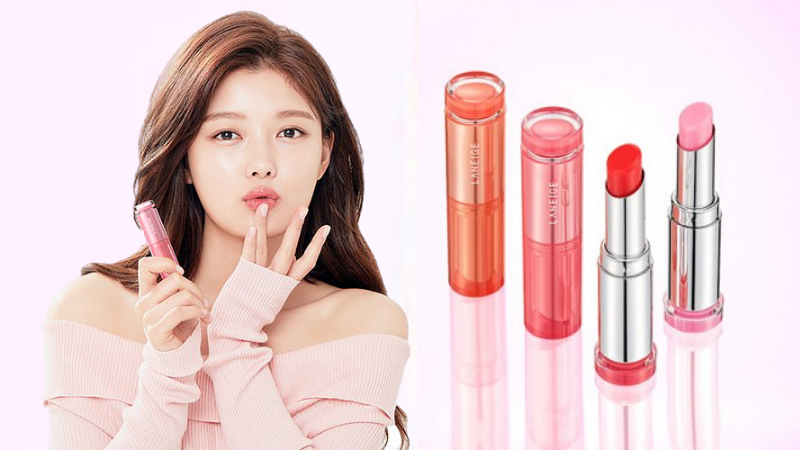 We all know dry, chapped lips are a big no-no. That's why a shea butter lip balm is a much-needed skin care product in your daily routine. Carry around a lip tint that also doubles as a nourishing lip treatment, like LANEIGE's Stained Glow Lip Balm to keep your dry lips moisturized all day with a tinted glow. Enriched with naturally-derived shea butter and murumuru butter, this LANEIGE lip treat works to hydrate your dry lips while leaving a refreshing fruity tint, adding a dewy-ness to your look.
ADD THESE SHEA BUTTER LIP TREATS TO YOUR COLLECTION
---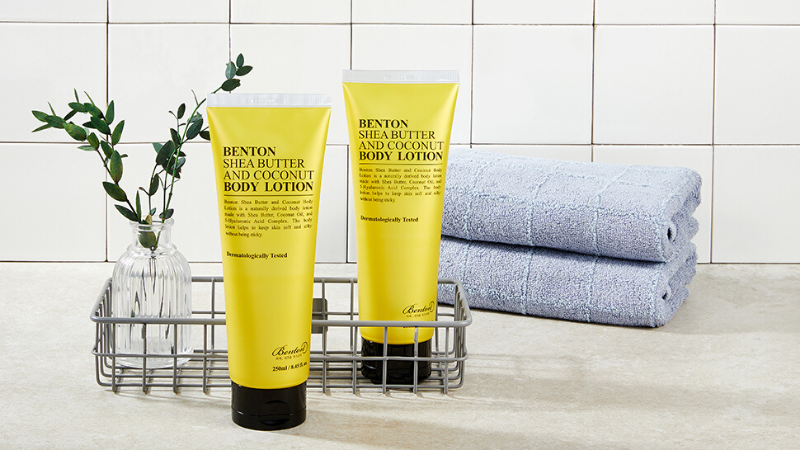 Who doesn't love a hot shower after a long tiring day? But it's also extremely important to replenish your post-shower body with some shea butter skin care products afterwards. Why? The dry skin or sensitive skin on your body can get irritated by hot running water so give it a little TLC with a skin healing body lotion like Benton's Shea Butter & Coconut Body Lotion. This naturally derived lotion helps moisturize your dry skin and sensitive skin while keeping it soft and silky.
Ready to sit back, watch some Netflix and chill? Throw on a pair of Shea Butter Eye Patch from PETITFEE while you're at it! You'll be happy to know that shea butter also has anti-aging and wrinkle care properties in it, so those fine lines around your eyes? Consider them gone if you're using it regularly.
AFTER-SHOWER SHEA BUTTER ESSENTIALS FOR SKIN HEALING
---
There you go! Now that you've got a list of skin care products to improve your skin condition, it's time to give your damaged, dry skin a chance and start introducing shea butter to your daily routine. Good news is you can now SAVE 10% OFF on all RiRe and NATUREKIND items + 15% OFF on PETITFEE too! Go check out our cruelty-free K-Beauty brands and get a FREE Earth Day Treat from Stylevana on $60+ purchase!