If there's one skincare ingredient that K-Beauty lover is obsessed with, it's definitely Centella Asiatica, and now more Western Beauty brands are catching on to this natural skincare ingredient as well! So what is Centella Asiatica, and what does it do for our skin that makes so many K-Beauty lovers worship it like a skincare savior? Today we're breaking down this skincare ingredient for you with a list of best selling Centella Asiatica skincare products recommended for your skin types!
---
What is Centella Asiatica (Cica)?
Centella Asiatica has a lot of "aliases" like Cica (the most commonly known), Gotu Kola, or Tiger Grass. It is a natural medicinal herb that grows primarily in Asia and is widely used for culinary and medical purposes. Now it has been recognized as a skin-saving solution among Korean Beauty products for hyper-sensitive skin, which can be triggered by pollution, UV light, and other environmental stressors every day.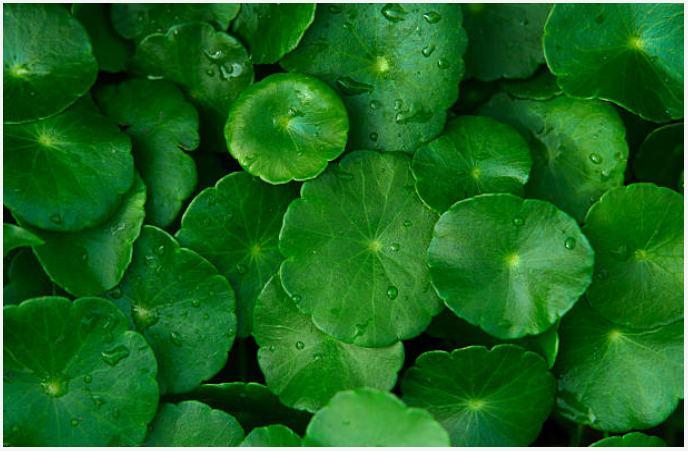 Centella Asiatica skin benefits include:
Soothing

Calming

Hydrating

Treating small wounds

Promoting collagen production

Anti-inflammatory and anti-scarring
---
Best Centella Asiatica Products for Your Skin Types

Sensitive skin is a bit tricky to deal with, but Centella Asiatica has got your back. It is a powerful ingredient to calm inflammation, redness and irritated skin. So your best bet on a Korean Beauty product should be hypoallergenic, free from fragrance, alcohol, and paraben.
K-Beauty Recommendation: Dr. Jart's Cicapair Calming Gel Cream features the brand's exclusive Green Science formula: Centella Asiatica + a range of skin rejuvenating minerals to hydrate and soothe sensitive skin. You also don't miss out on Sioris' You Are My Shining Sunscreen for your skincare routine, which is a sunscreen packed with Centella Asiatica to protect your sensitive skin from harmful sun rays.
Best Centella Asiatica Korean Beauty Products for Sensitive Skin
---
Hydration is the name of your game, my friend. Your skincare routine goal should be looking for a Centella Asiatica-infused formula that moisturizes and hydrates your skin without triggering your easily reactive dry skin.
K-Beauty Recommendation: For cleansing, go for iUNIK's Centella Bubble Cleansing Foam because its gentle yet highly moisturizing formula delivers exactly what your dry skin needs without stripping the moisture. If you need a power boost, add LANEIGE's bestselling Cica Sleeping Mask to your skincare routine to treat your dry skin overnight.
Best Centella Asiatica Korean Beauty Products for Dry Skin
---
Your oily skin is missing necessary hydration, which explains the excessive sebum to compensate for dehydration. All you need is a Centella Asiatica skincare product that features a lightweight, oil-control formula because Cica provides just the right level of moisture and keeps the oil at bay.
K-Beauty Recommendation: COSRX's Centella Blemish Cream is made with cica that works perfectly for oily skin and reduces the appearance of red and dull spots at the same time. iUNIK's Centella Calming Gel Cream for your skincare routine , features a lightweight moisturizing cica gel formula to help replenish hydration to blemish-prone skin.
Best Centella Asiatica Korean Beauty Products for Oily Skin
---
When it comes to combination skin, the skincare routine could get a little bit complicated – with some areas having dry patches and some having oily shine. The key is to find a skincare product to help your skin to achieve a healthy balance; that is Centella Asiatica
K-Beauty Recommendation: PUREDERM's Cica Circle Mask is a member of an effective range featuring Centella Asiatica, which is perfect for your skincare routine to balance your skin. COSRX's Low ph Centella Cleansing Powder Pack is a water-activated exfoliant formulated with Centella Asiatica that transforms to a creamy foam for polished skin.
Best Centella Asiatica Korean Beauty Products for Combination Skin
---
Anti-aging is one of the key features of Centella Asiatica, which helps revive your aging skin with a collagen boost. Seeing fine lines and wrinkles? Centella Asiatica Korean Beauty products are your perfect fighter.
K-Beauty Recommendation: PURITO's Centella Green Level Buffet Serum enhances skin barrier repair, allowing a break for your skin to restore its youthful radiance. You will also like BE PLAIN's Cicaful Ampoule which is a highly concentrated nutritional ampoule composed of over 84% Centella Asiatica extract for skin recovery.
Best Centella Asiatica Korean Beauty Products for Aging Skin
---
Spot any of your favorite Centella Asiatica skincare products ? Learn your skin type and stock up for your skincare routine now! Good news is, you can now take UP TO 40% OFF your favorite Centella Asiatica skincare products that work best for your skin type! Don't miss out!