It's okay to feel like erasing 2020 away because it's been a tough ride... But if we were to count the *only* few of the good things that have come out of this year, it would be all the new skin-mates who always deliver and never disappoint - the ones who have made 2020 better than it should. From cleansers, sheet masks to eyeliners and lip tint, we've rounded up a list of best selling Korean skincare products and makeup products of the year on Stylevana.
---
- Cleansing Balm -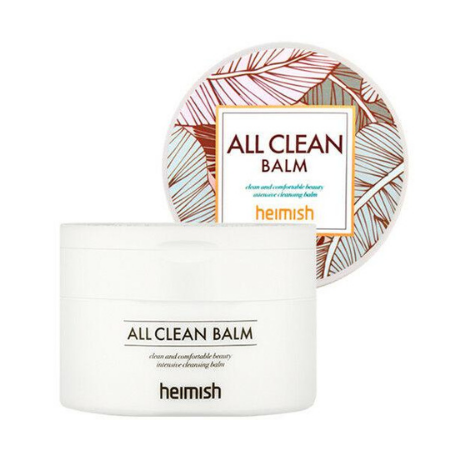 Courtesy of Korean Brand - heimish
Stylevana K-Beauty Review: Starting off with one of our bestselling facial cleansers - heimish's All Clean Balm, a beauty wonder that will make your daily cleansing step 10 times better and easier. Loved by our VANA Family Influencer Cassandra Bankson who introduces this cleansing balm to her glass-skin skincare routine, this heimish's All Clean Balm will evolve into an oil-like solution that melts into your pore to break down and emulsify your makeup and dirt. It literally feels like lifting the weight of the day off your face without stripping away any moisture, thanks to the rich and nourishing formula featuring Shea Butter, Rose Extract, and Tea Tree Leaf Oil.
---
- Pimple Patch -
COSRX - Acne Pimple Master Patch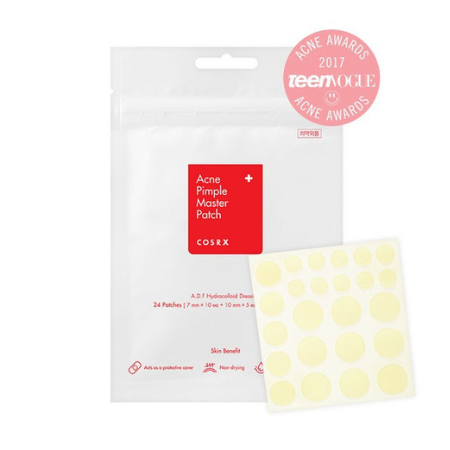 Courtesy of Korean Brand - COSRX
Stylevana K-Beauty Review: Stylevana has a lot of loyal COSRX fans who keep coming back (and also searching) for this one, and we all know why. COSRX's Acne Pimple Master Patch is more than just a concealing solution that hides your pimples, it's also an overnight fixer for acne-prone skin that will help flatten and heal cystic acne with A.D.F. hydrocolloid material. Remember, spot treatment might have a small role to play in your skincare routine but definitely not the least important so choose one that actually does the work for you.
---
- Serum -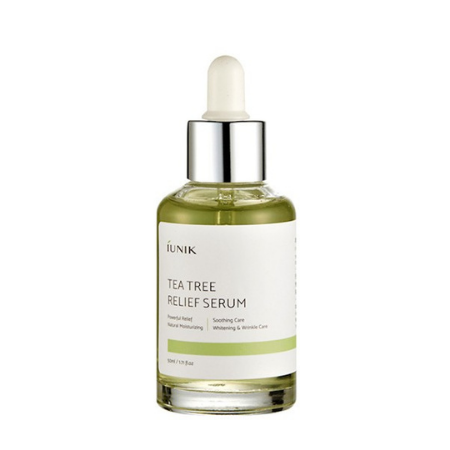 Courtesy of Korean Brand - iUNIK
Stylevana K-Beauty Review: If you are obsessed with clean beauty brands like iUNIK (and a loyal fan of one of our favorite VANA Influencers Hyram who shares the same love for the Korean brand), iUNIK's Tea Tree Relief Serum will definitely be your next add-to-cart favorite. This bestselling tea tree oil serum from iUNIK not only is a game-changer for sensitive skin but also something every natural beauty swears by for its naturally sourced formula. It's known for improving skin conditions like acne prone skin and sensitive skin with a whopping 67% tea tree oil for the best skin-calming benefits. This 5-in-1 K-beauty skincare product helps in powerful relief, soothing, brightening, moisturizing, and wrinkle care as well!
---
- Face Oil -
ROVECTIN - Skin Essentials Barrier Repair Face Oil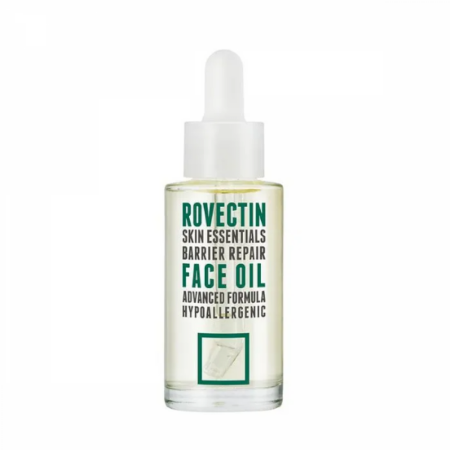 Courtesy of Korean Brand - ROVECTIN
Stylevana K-Beauty Review: Out of many effective skincare ingredients that we always celebrate about, Vitamin E is definitely one of those we have not praised enough. Vitamin E represents a family of oil-soluble antioxidants, and it is known to be very helpful for different skin conditions. ROVECTIN's Skin Essentials Barrier Repair Face Oil features Vitamin E, neroli oil and other nourishing ingredients to deeply hydrate dry skin and combat signs of aging. This face oil has a lightweight texture, which makes it suitable for all skin types.
---
- Lip Sleeping Mask -
Courtesy of Korean Brand - LANEIGE
Stylevana K-Beauty Review: Fancy an overnight lip treatment to give your lips some TLC? How about you get a good night sleep and let LANEIGE's Lip Sleeping Mask take care of the rest. This stay-on lip mask is perfect for those who wear heavy lip makeup during the day and hope to reset and rest for the night. This best selling lip mask does more than just hydrate. Infused with hyaluronic acid mineral, this sleep-in mask is also developed to help lock in active ingredients and retain moisture through the night, allowing your lips to breathe and restore its radiance.
---
- Moisturizer -
ROVECTIN - Clean Lotus Water Cream
Courtesy of Korean Brand - ROVECTIN
Stylevana K-Beauty Review: Pick up ROVECTIN's Clean Lotus Water Cream to hydrate and purify your skin at the same time. Free from alcohol, parabens, and allergens, this cruelty-free, vegan friendly Korean moistuizer contains 75% lotus extract which helps achieve clear and healthy skin to make you look rejuvenated throughout the dry winter season.
---
- Body Oil -
Dr. Jart+ - Ceramidin Body Oil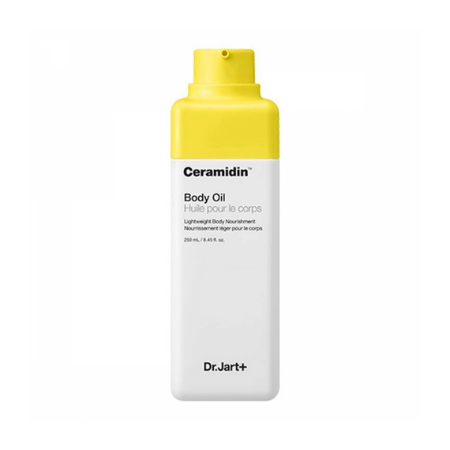 Courtesy of Korean Brand - Dr. Jart+
Stylevana K-Beauty Review: Curated from Dr. Jart+'s most coveted Ceramidin™ skincare collection, the brand's Ceramidin™ Body Oil is a hallmark skincare product when it comes to strengthening skin barrier and shield from water and moisture loss. Featuring a good-for-the-skin ceramide complex, this body oil is the ultimate key to having perfectly hydrated skin throughout the winter season. Not to mention the deeply moisturizing formula and the rich-textured cream that dives deep into your dermal layer to deliver intense moisture.
---
- Face Cream -
Etude House - Soon Jung 2x Barrier Intensive Cream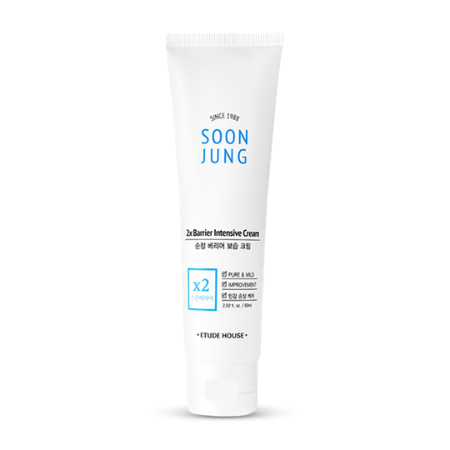 Courtesy of Korean Brand - Etude House
Stylevana K-Beauty Review: The cold winter season can be extra tough on sensitive skin, that's why Etude House's Soon Jung 2x Barrier Intensive Cream is the bestselling face cream when it comes to skin barrier care. This Korean skincare product features a hypoallergenic formula that is free from fragrance, paraben, mineral oil, and color additives, while also protecting and healing your damaged skin with panthenol and madecassoside. The minimal formula also features shea butter and sunflower seed oil which brings your dry skin extra (and much needed) nourishment.
---
- Sunscreen -
Kao - Biore UV Aqua Rich Watery Essence
Stylevana K-Beauty Review: Not only does Kao's Biore UV Aqua Rich Watery Essence keep every inch of your skin protected from the sun — the lightweight, buildable texture is also a delight to your winter skin that you might actually look forward to reapplying it. And you'll definitely want to, thanks to its protective and moisturizing combination of SPF 50 and a special mixture of hyaluronic acid + citrus essence. This holy grail sunscreen also works perfectly as a makeup base and can stand up to 80 minutes in water. Get the 4-piece set to stock up for 2021!
---
- Sheet Mask -
Dear, Klairs - Midnight Blue Calming Sheet Mask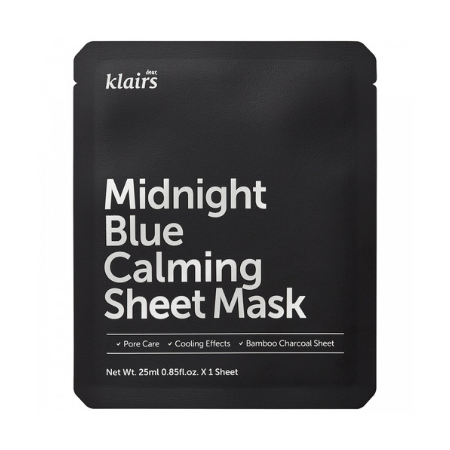 Courtesy of Korean Brand - Dear, Klairs
Stylevana K-Beauty Review: Packed with heavy loads of skin soothing ingredients like willow bark and centella asiatica extracts, this Dear, Klairs sheet mask also features a nice, skin-cooling sensation that works great for irritated skin. Not to mention the light tea tree scent and the skin-fitting bamboo charcoal sheet mask that feels super soft and comforting on the skin, leaving a visibly smoother and brighter complexion. No wonder why it's become a cult-favorite addition to everyone's sheet mask library.
---
- Setting Powder -
innisfree - No Sebum Mineral Powder
Courtesy of Korean Brand - innisfree
Stylevana K-Beauty Review: innisfree's No Sebum Mineral Powder is our all-time favorite (and also our VANA influencer kneewah's pick in her GRWM makeup routine). This setting powder is made up of the Korean brand's signature Jeju minerals and mint to control secretion of sebum while locking in moisture to keep skin healthy and looking fresh all day long. If you are suffering from an oily skin condition, you should give this K-beauty makeup setting powder a try. If you have large pores, you can also try the innisfree Pore Blur Powder. Or if your skin condition is dehydrated, then you should use innisfree's No Sebum Moisture Powder for a better experience.
---
- Eyeliner -
MACQUEEN - Waterproof Pen Eyeliner
Courtesy of Korean Brand - MACQUEEN
Stylevana K-Beauty Review: Whether you're a makeup beginner or a "frequent flyer" (a nickname we have for winged-liner expert), MACQUEEN's Waterproof Pen Eyeliner makes it fun for everyone who's down to experiment with different eye makeup looks. It's easy to mess up a perfect wing but with a fine-tipped eyeliner like MACQUEEN's Waterproof Pen Eyeliner, you can create deep and defined eye line quickly and effortlessly in easy-to-contour thin, smooth strokes that can be layered for a bold look.
---
- Tinted Lip Gloss -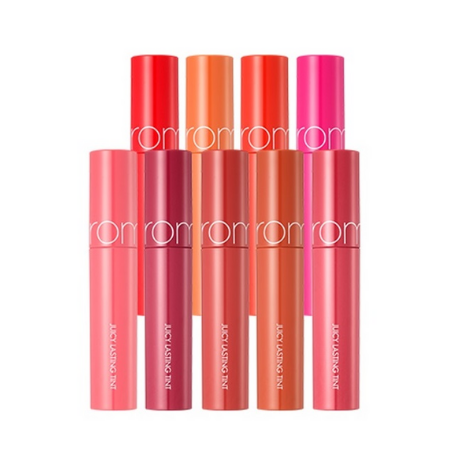 Courtesy of Korean Brand - Romand
Stylevana K-Beauty Review: Go for an extra pop of glossy rouge that your winter complexion needs with Romand's Juicy Lasting Tint. This Romand lip tint collection comes in 9 stunning shades, delivering high-gloss finish in just one swipe. You can definitely expect intense pigmentation and great color payoff that will leave your winter lips plump and shiny.
---
- BB Cream -
PURITO - Cica Clearing BB Cream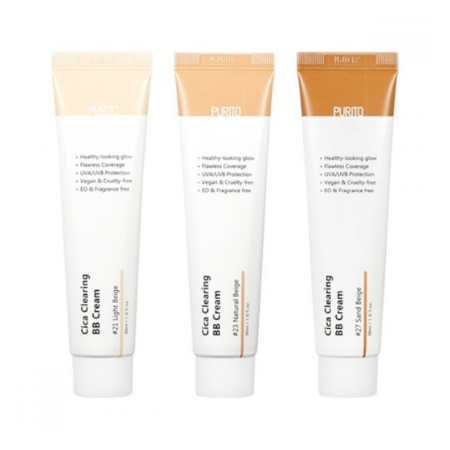 Courtesy of Korean Brand - PURITO
Stylevana K-Beauty Review: We love it when a makeup product doubles as a skincare product. That's why when PURITO launches its latest PURITO's Cica Clearing BB Cream we're all going hearty eyes over it. Reason why we're obsessed with it? This vegan, cruelty-free BB cream delivers flawless coverage with SPF protection which ensures a healthy looking glow for your daily makeup look. Not to mention the cica-infused formula that makes it even more skin-loving, like PURITO always does.
---
Spot anything you like from the list? I don't know about you but I'm definitely restocking half of it right now. Pick up your favorite face care products and body care products from the best selling Korean brands on Stylevana to renew your beauty routine for 2021!