When you hear the words 'Madagascar Centella', we can bet your mind immediately goes to SKIN1004 and their star-status product range that spotlights this signature ingredient. The K-beauty skincare brand places heavy emphasis on their choice and quality of ingredients, abiding by the philosophy that anything that touches the skin must be clean. Their product range is suitable for all skin types to address different skin concerns, and their solutions mild and gentle for daily use.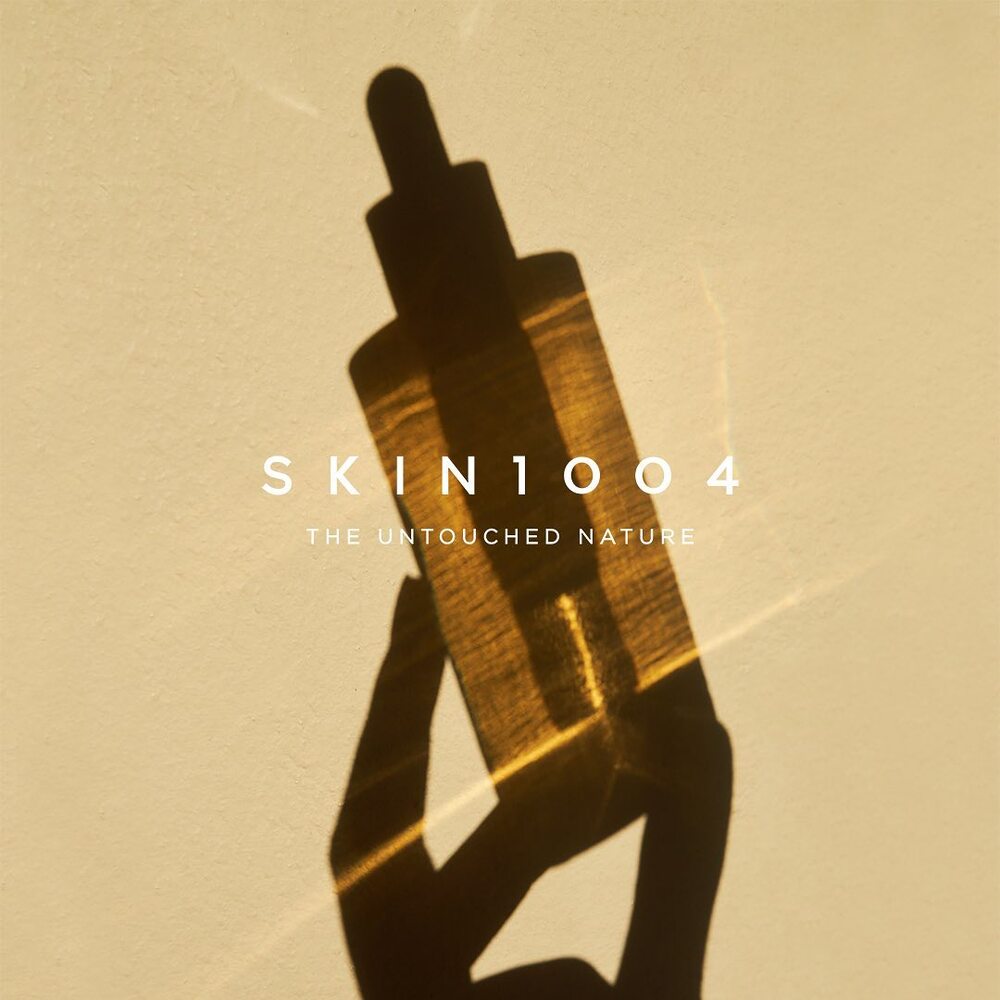 Our skincare fans are in no way strangers to SKIN1004, and we're here today to share some exciting upcoming releases that will launch in 2023, alongside the existing bestsellers to stock up on. Get your pens and paper ready because you'll want to take notes - scroll down for all the deets.
---
Star Products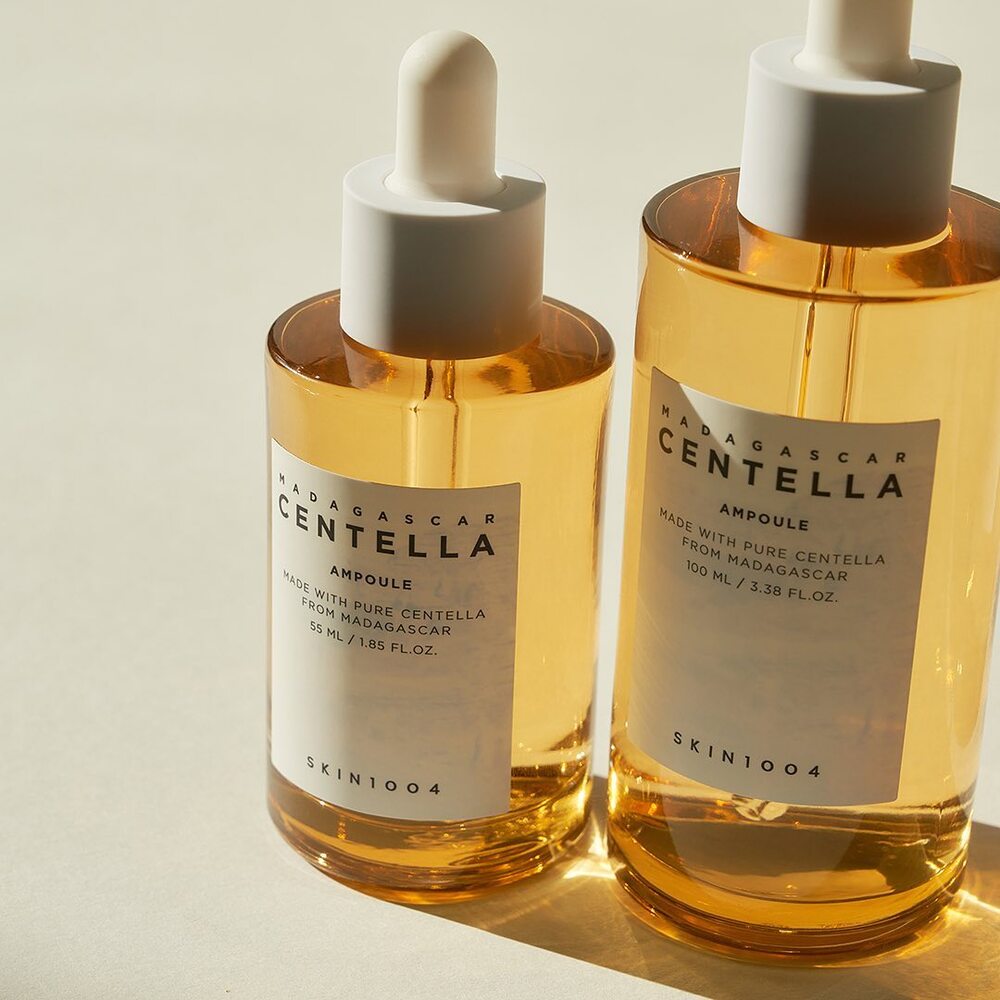 Approach any K-beauty fanatic and they're sure to know and love the Madagascar Centella Ampoule. This VANA Award-winning ampoule highlights the brand's signature Madagascar Centella ingredient famed for its ultra soothing properties; upon application it instantly relieves the skin of redness, inflammation and irritation, and replenishes hydration to parched complexions. It's fully deserving of all the 5-star reviews it receives, as users note how lightweight, calming, and fast-absorbing the formula is. It's a must-have for all skin types and routines year-round.
Madagascar Centella Hyalu-Cica Water-Fit Sun Serum SPF50 PA++++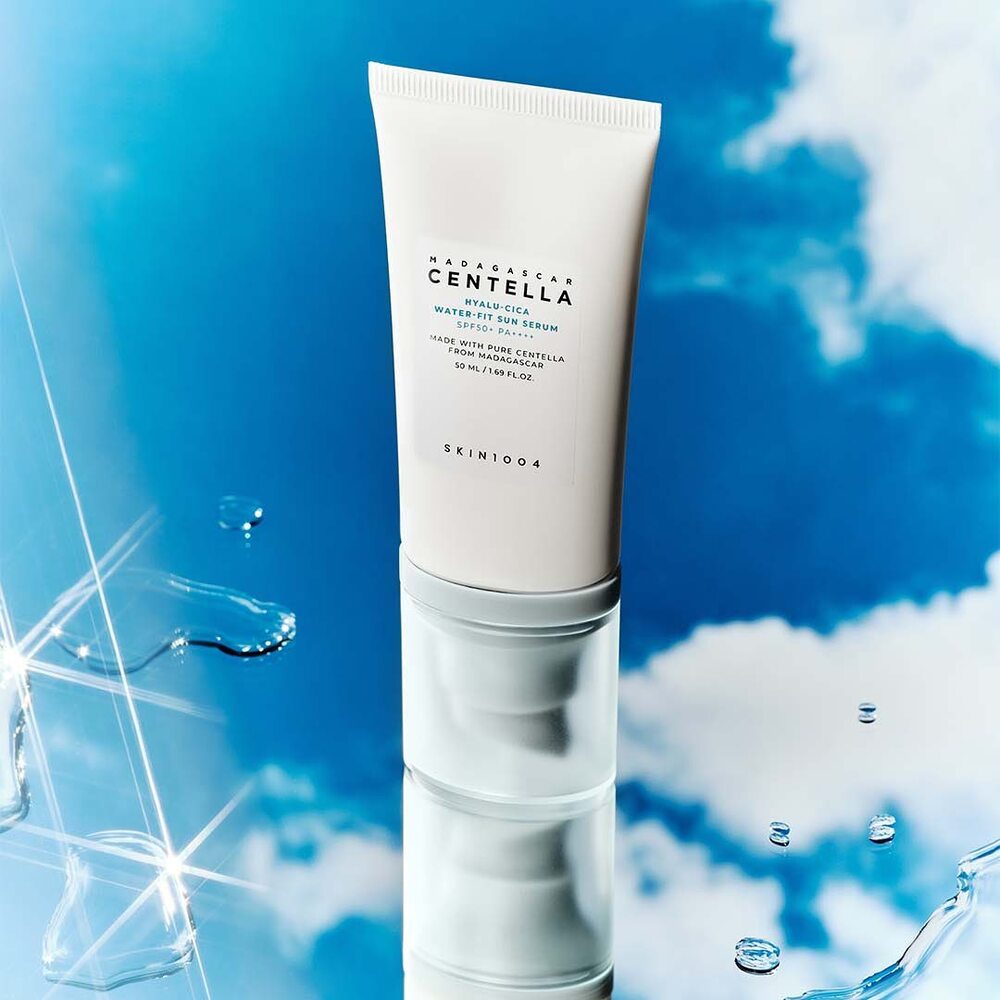 What do you get when you combine skin-quenching Hyaluronic Acid with power player Madagascar Centella? As the Madagascar Centella Hyalu-Cica Water-Fit Sun Serum SPF50 PA++++ would have it, absolute magic. The two core ingredients are married to produce a non-nano chemical sunscreen that simultaneously heals and hydrates skin. Light and creamy, it sinks into the skin without leaving a white cast and gives a dewy glass skin appearance. Add on the fact that it doesn't pill or include harmful ingredients, and you've essentially got *the* perfect SPF on your hands.
---
What's New
Madagascar Centella Tea-Trica Line Extension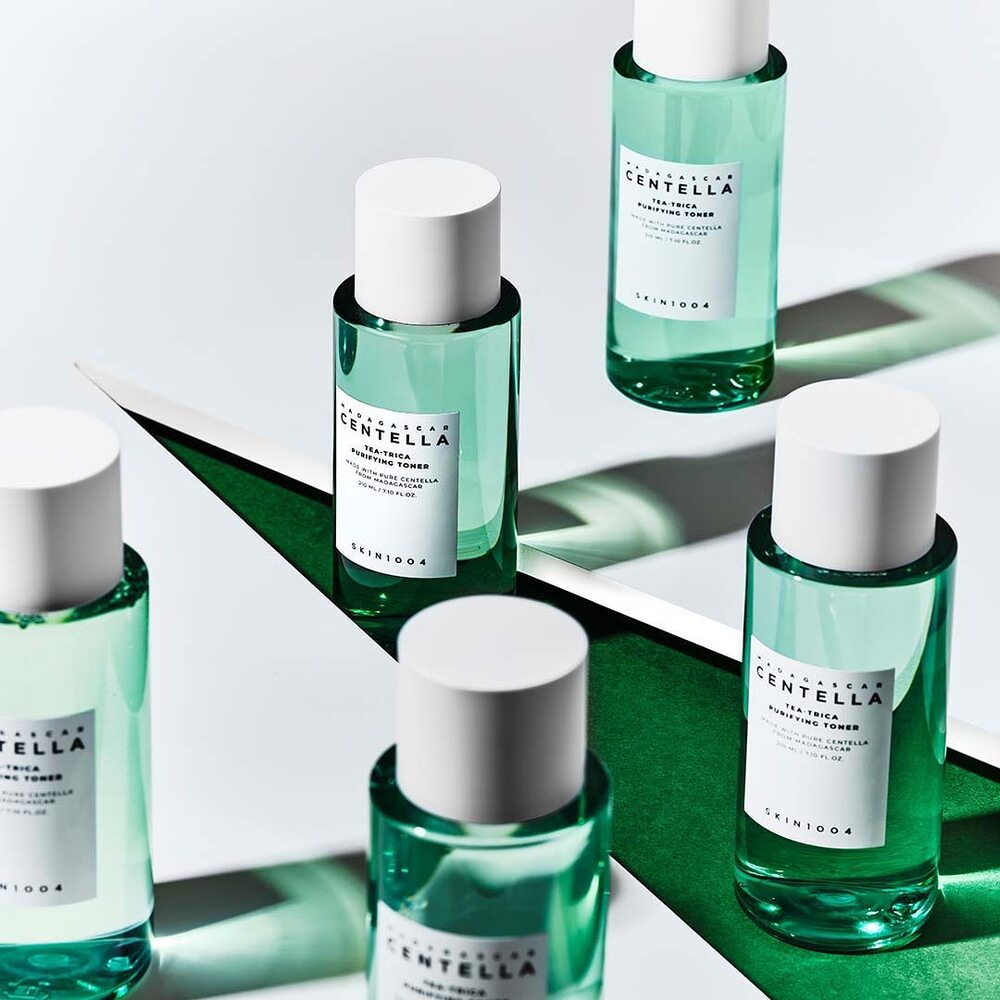 For anyone battling the trials and tribulations of acne-prone skin, the Madagascar Centella Tea-Trica range is for you. This line highlights Tea Tree, Centella, and Pine Tree Complex for treating blemishes and sensitivity at the same time. Our VANA Team loves the Purifying Toner for how it gently but effectively exfoliates impurities for smoother, more balanced skin. Slated to join the club is a Tea-Trica moisturizer made with Panthenol B5 for supplying moisture, repairing the skin barrier, and soothing breakouts all at once. While it hasn't been released yet, we're anticipating it to pair perfectly with the rest of the family.
Madagascar Centella Poremizing Line Extension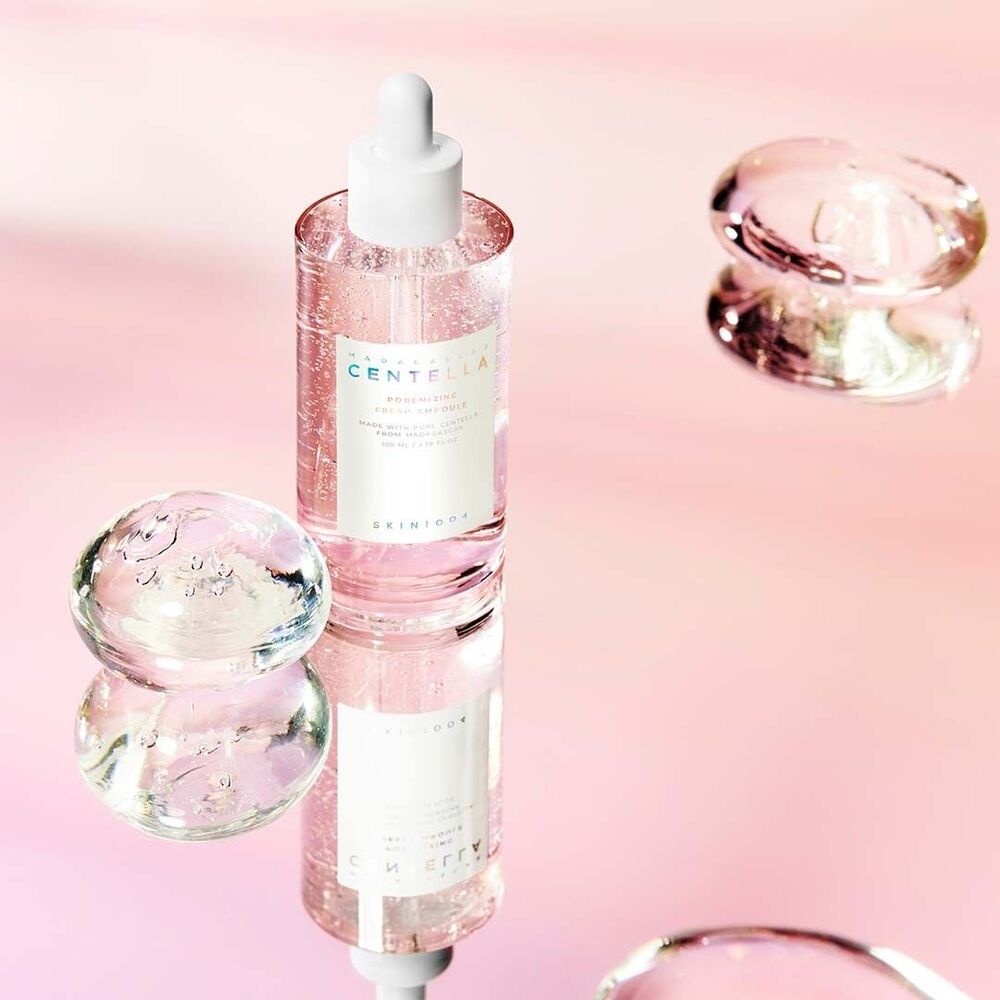 As the weather starts to heat up, your pore-blems can start to act up again. SKIN1004's response to enlarged pores is the Madagascar Centella Poremizing series, made for addressing the fundamental causes of this skin concern. Each item is infused with Himalayan Pink Salt to remove dead skin cells, excess sebum, and other impurities, thus tightening the pores. Currently in the lineup are the Deep Cleansing Foam, Clear Toner, Fresh Ampoule, and Light Gel Cream, but keep your eyes out for 2 new additions in the near future: a clay mask and blackhead remover for utilizing in your weekly skin routine.
---
Underrated Gems
Madagascar Centella Probio-Cica Enrich Cream
ICYMI, SKIN1004 launched their Madagascar Centella Probio-Cica collection just last month and the Enrich Cream from the line has already become a fast favorite. The new Probio-Cica ingredient consists of Centella fermented with TECA, an active ingredient that serves to fortify the skin's integrity. The healing properties are amplified as fermentation breaks down ingredients into smaller molecules, making them easier to absorb into the skin. Accompanying the cream in the lineup are the Essence Toner and Intensive Ampoule.
Madagascar Centella Ampoule Foam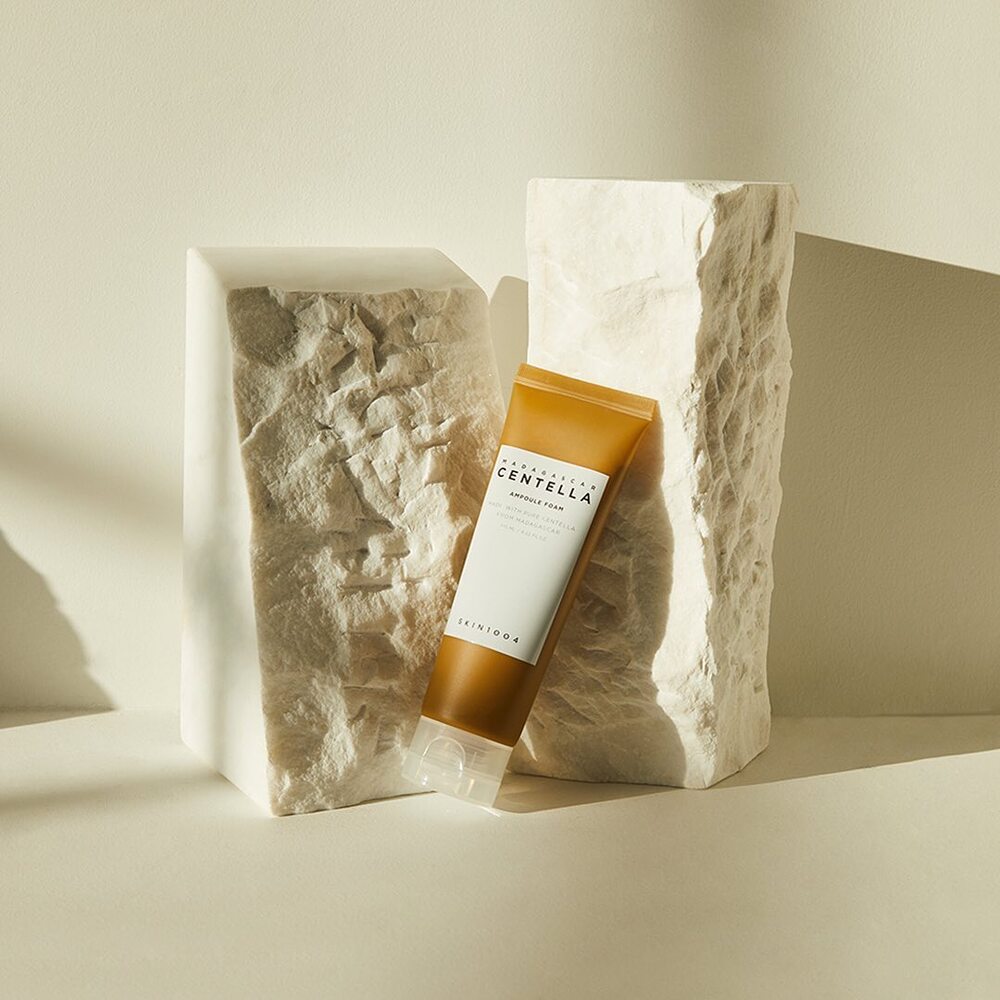 Forget what you know about drying and stripping foam cleansers; the Madagascar Centella Ampoule Foam is here to change your mind on the notorious cleanser type. The formula is weakly acidic at a pH of 5 and uses 4 gentle coconut-based cleansing agents to cleanse the skin while maintaining a healthy barrier, sans irritation. Sodium Bicarbonate with particles smaller than the pores is included in the mix to thoroughly remove residue, tested to clear away 92.69% of ultra-microdust. The skin post-cleanse is left sparkling, soft, and clean, but never 'squeaky'.
---
More Bestsellers
Madagascar Centella Hyalu-Cica Blue Serum
Hydration is key to a glowy and bouncy complexion, which is why the Madagascar Centella Hyalu-Cica Blue Serum deserves a prime spot in your routine. Centella and 5 types of Hyaluronic Acid come together to deeply quench the skin with long-lasting hydration, all the while reinvigorating dull skin with the help of Ivy Leaf extract. Users of all skin types have given this booster their approval for its skin-loving ingredients, revitalizing effects, and how it seamlessly integrates into their routines.
Madagascar Centella Light Cleansing Oil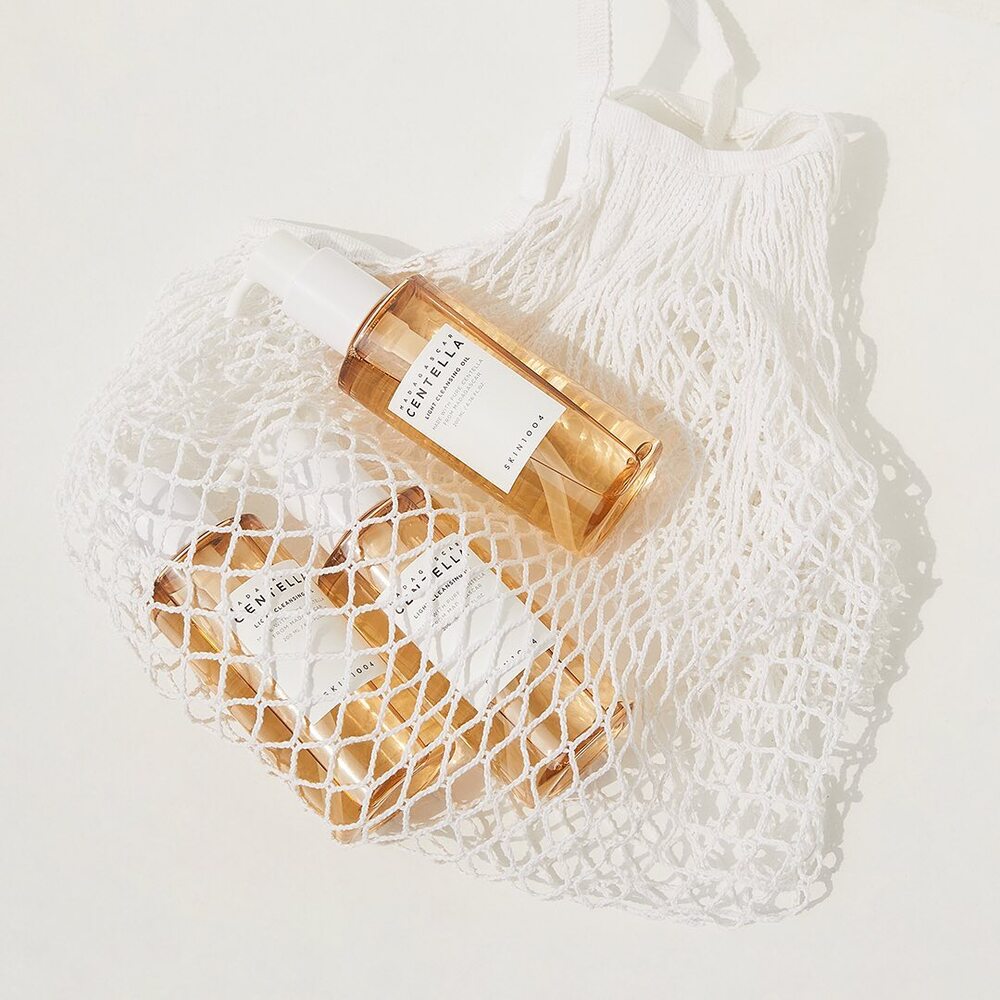 Hate how oil-based cleansers can feel thick and greasy? As its name suggests, the refreshing Madagascar Centella Light Cleansing Oil is anything but. This cleansing oil is made up of only 11 essential ingredients, including 6 botanical oils, to effectively melt away sebum, makeup, and impurities without the need for a 2nd or 3rd cleanse. As with the rest of the line, the key Centella ingredient keeps the skin soothed and smooth. Simply massage onto dry skin, emulsify with water, and massage again to wash away all unwanted substances.
---
Explore SKIN1004's expansive skincare range to upgrade your daily routines, and don't miss out on their upcoming new launches! Follow us on Instagram and Facebook, as well as keep an eye on the VANA Blog, to make sure you receive all the latest news, promos, and information!