Apparently, going vegan is not only having a meatless diet anymore. Vegan beauty is now an up-and-coming skincare trend among nature-lovers and those who are environmentally conscious. That's why PURITO has become the go-to vegan brand for those who seek a healthier alternative to their normal skincare. If you're currently on the lookout for a vegan starter (and budget-worthy) brand to try, let PURITO take you on your first step and get to know its amazing beauty philosophy with Mr. James Kim, the CEO of PURITO. Scroll down for an insider look at the skincare brand's growing empire!
---
The Story of PURITO
Jobie: Hi Mr. Kim, thanks for taking the time to join our VANA Chatroom. Could you walk us through how PURITO was created in the first place and the history behind it?
Mr. Kim: Back in the days at some point I had a severe condition called "atopic dermatitis," where my skin gets red, dry, and itchy. I have tried almost everything. After much research, trials, and failures, I learned more about the ingredients and found out what exactly my skin needs. Based on my personal experience, I have recommended skincare products to people around me and finally turned it into something bigger by helping distribute Korean skincare products to around 20 countries overseas. That's how PURITO was created.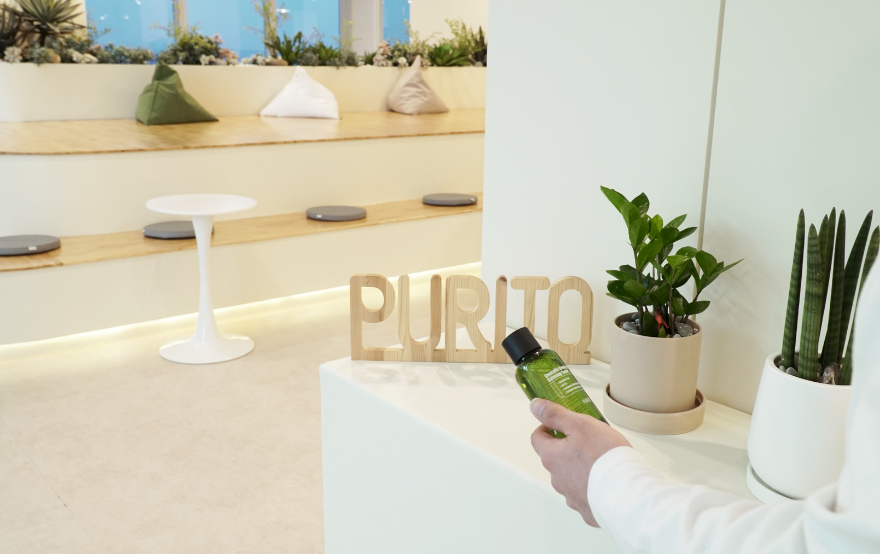 Courtesy of Korean Skincare Brand - PURITO
Jobie: What is the beauty philosophy or brand motto of PURITO?
Kim: "Find Your Inner Green" is PURITO's brand motto. It means "finding the real me who is faithful to nature." We define the "Inner Green" as someone who I am and strive to help restore the skin that's overloaded by the framework of "perfect skin" and rebuild the skin's natural strength to deliver comfort to all skin types.
PURITO - Inner Green Reusable Cotton Rounds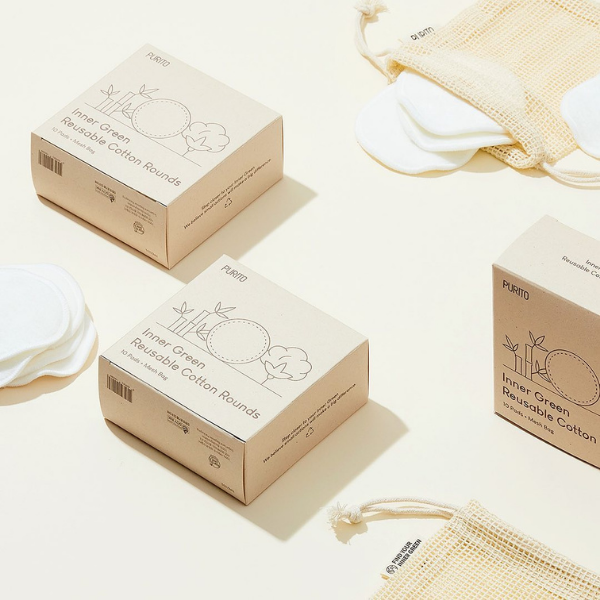 Courtesy of Korean Skincare Brand - PURITO
Jobie: What is the first thing you want your customers to think of when they see PURITO?
Kim: A brand that is always open for communication with its customers, i.e., listens to the customer.
---
The Products of PURITO
Jobie: What is the biggest difference between PURITO and other Western cruelty free beauty brands?
Kim: Currently, PURITO is actively applying vegan and environment-friendly aspects along with cruelty-free. The new products that are going to be launched later will follow the principle of 3R's — Reduce, Repeat, Recycle.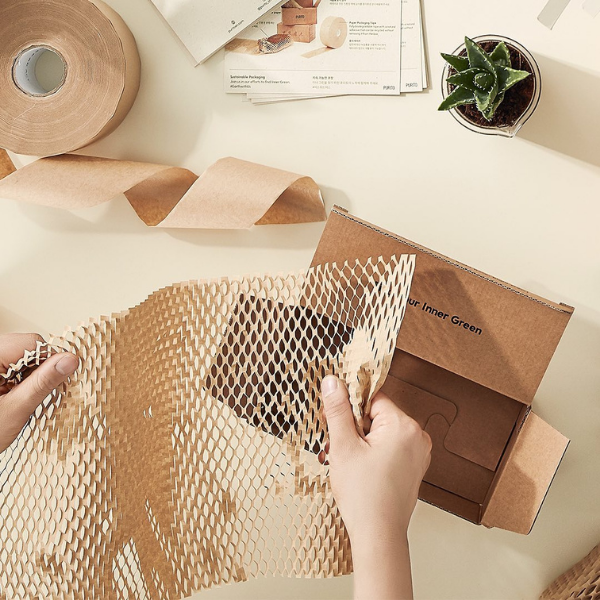 Courtesy of Korean Skincare Brand - PURITO
Jobie: So what is the most important ingredient people should know from PURITO products?
Kim: There is one ingredient that customers always associate PURITO with and that's Centella Asiatica. This is the main ingredient of the PURITO's main line that includes: Centella Green Level Line and Centella Unscented Line. All of these products are made to soothe skin and have anti-inflammatory effects as Centella is a great ingredient for calming the skin and repairing the skin barrier.
Jobie: In your opinion, what are the biggest skin concerns nowadays? How do PURITO products help solve different skin concerns?
Kim: Recently we have noticed a wave of customers who request ingredients for treating acne and sensitized skin. The reason for this is most likely to be the frequent wear of masks.
PURITO - Centella Unscented Toner
Courtesy of Korean Skincare Brand - PURITO
Kim: The PURITO Centella Unscented Toner, serum, and cream from the same line are specifically targeted to the sensitive skin that will restore skin to a healthy state. As mentioned earlier, the main ingredient of the line is Centella Asiatica that strengthens the skin barrier, calms acne, and provides its anti-inflammatory effect.
Jobie: How does PURITO nail down the perfect ingredients for its products?
Kim: There is one medical ointment that has been quite popular in Korea for skin regeneration, it contains madecassoside, a component of Centella Asiatica that triggered my curiosity about Centella Asiatica in general. The product helps soothe and regenerate damaged skin, so I had the thought of creating a skincare product that contains Centella Asiatica extract, asiaticoside, madecassic acid, and Asiatic acid. After a long process of research and experiment by our in-house chemists and the Product Development Teams, the PURITO Centella Green Level Line was launched.
PURITO - Centella Green Level Line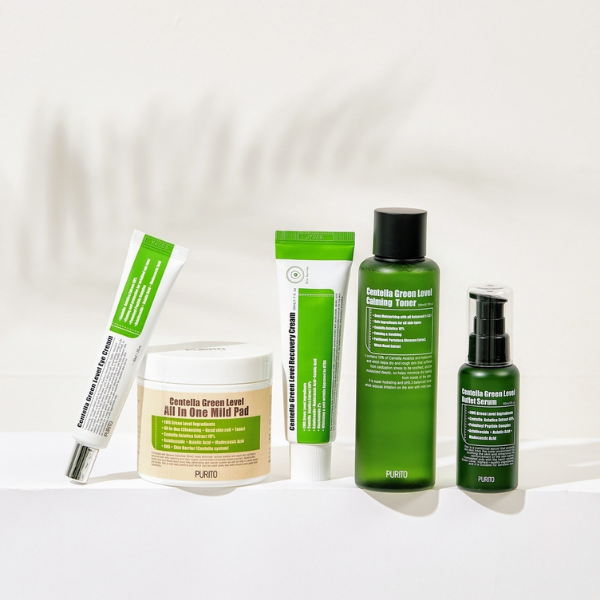 Courtesy of Korean Skincare Brand - PURITO
Jobie: Does PURITO update its formula of the same product from time to time to keep up with customers' need or feedback?
Kim: From the very beginning since PURITO has been launched as a brand, it was our main priority to communicate with customers and listen closely to their feedback and wishes. Currently, PURITO products are undergoing many renewal processes by actively reflecting consumer feedback.
PURITO - Daily Go-To Sunscreen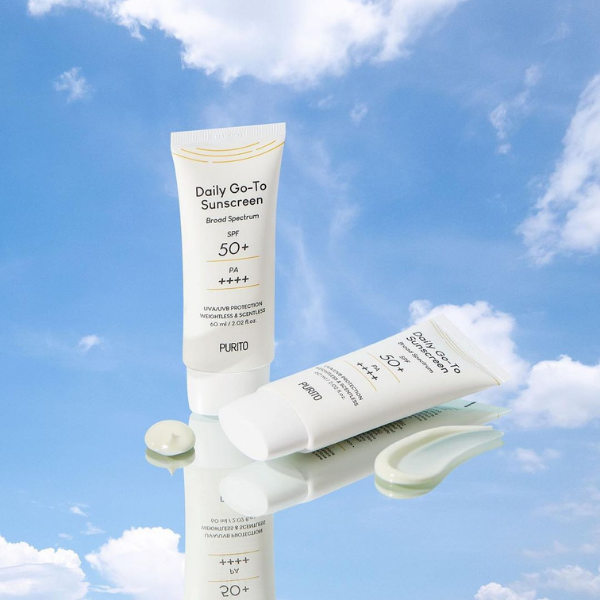 Courtesy of Korean Skincare Brand - PURITO
---
The Future for PURITO
Jobie: Should we expect any new products from PURITO any time soon?
Kim: Yes, at the moment we are working on a new product that most likely will be launched at the beginning of the next year, it will be a wash-off mask.
PURITO - From Green Cleansing Oil
Courtesy of Korean Skincare Brand - PURITO
Jobie: Any short-term or long-term goals for PURITO?
Kim: As always for us, the quality of the products plays a great role. Also, currently we are focusing on the sustainability of our products at the development and packaging stages. For sustainable development, we aim to apply the ecosystem to the supply chain in each stage of our work by 2023.
---
The Loyal Fans Want to Know...
Q: Can we use the PURITO BHA Dead Skin Moisture Gel over active pimples?
Kim: Yes, you can. Betaine salicylate is an oil-soluble ingredient that controls sebum production and has an anti-inflammatory effect to help soothe inflamed acne. It also works great on sensitive acne-prone skin.
PURITO - BHA Dead Skin Moisture Gel (New Formula)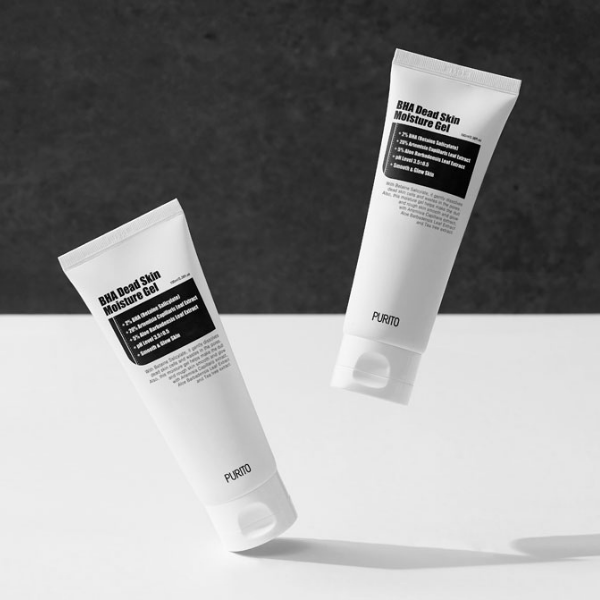 Courtesy of Korean Skincare Brand - PURITO
Q: Can you recommend a step-by-step PURITO routine for acne-prone skin?
Kim: A good cleansing routine is important for all skin types. I would recommend starting with the From Green Deep Foaming Cleanser first, this product helps cleanse the skin without causing any irritation. The next step would be toning and hydration using the Centella Unscented Toner, treating acne, and removing dead skin cells with the help of AHA BHA Refreshing Solution for the night routine about twice a week.
PURITO - AHA BHA Refreshing Solution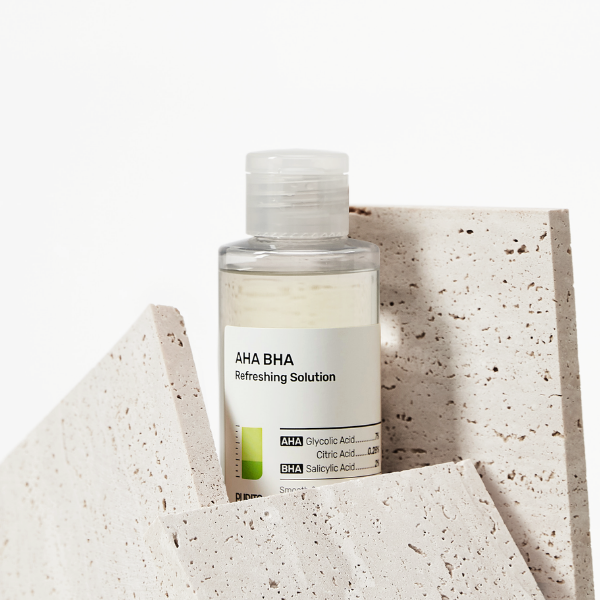 Courtesy of Korean Skincare Brand - PURITO
Kim: Then apply Centella Unscented Serum, which has anti-inflammatory benefits, it also helps to calm the skin, finally, finish up the routine with the recent launch and customer favorite Oat-in Calming Gel Cream, it's a gel-type lightweight moisturizer that can replenish moisture and nourish the skin.
PURITO - Oat-in Calming Gel Cream
Courtesy of Korean Skincare Brand - PURITO
Q: Will PURITO release a wash-off mask anytime soon?
Kim: Yes, in January next year, we are planning to release a vegan syrup gel mask for dry, dehydrated skin and a clay mask that helps remove dead skin cells from deep in your pores and eventually reduce breakouts.
Jobie: Thank you for your time, Mr. Kim! We look forward to more new and exciting skincare moments with PURITO and wish you all the success!
Explore PURITO and its wide range of skincare products to upgrade your skincare routine! Follow us on Instagram and Facebook to get more instant product updates and skincare tips!