Before you hop on the party train for the holiday season, ask yourself this: is your skin ready to "glow" all out for the party season? If your skin's been low on glow lately, don't worry, we've got you covered. We know the dry, wintry days can take a toll on the skin (think: dehydration, acne breakouts, dull skin, dark circles and etc), so here are a few ways to switch up your winter skincare regimen that'll revive your skin during the holiday so you can look your best and brightest everywhere you go. Whether it's going back to the basics or doing the extra step for a boost, follow this guide to save your skin so it's never low on glow!
---
1. Lighten up!
Don't let hyperpigmentation and dark spots dull your shine. Yes, they can be quite stubborn but, with the right brightening elixir and ingredients like vitamin C, retinol, niacinamide, they will no longer overstay their welcome. Add the PURITO Pure Vitamin C Serum to the mix to help boost your skin's clarity and even out your darkened skin tone.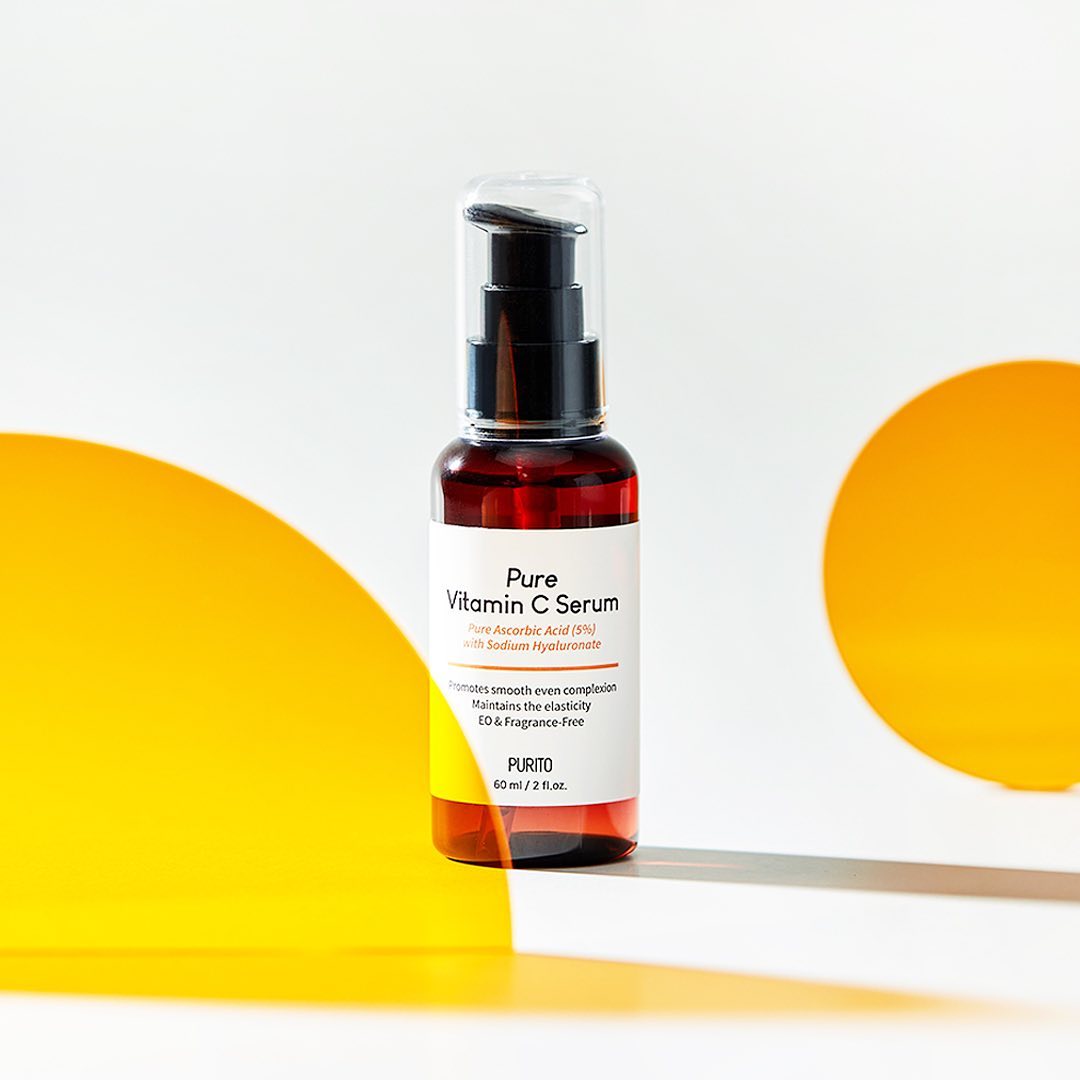 Courtesy of Korean Skincare Brand - PURITO
This brightening solution is a cocktail of vitamin C, hyaluronic acid, vitamin E, ginseng root extract + curcuma longa root extract. This powerful team of ingredients not only helps reduce the appearance of hyperpigmentation, acne scars, and dark spots, but it also improves wrinkles and skin elasticity. Not to mention this multi-tasker is free from paraben, ethanol, surfactant, artificial colorant and fragrance. Just a little heads-up for the people with sensitive skin, do a patch test first to see how your skin reacts to it and adjust the amount gradually from there.
---
2. Moisturize, Moisturize, Moisturize!
Don't go easy on your face cream. Get a big scoop and slather it all over your face to keep your skin dewy and hydrated throughout the day (and night). Tons of K-Beauty lovers swear by the COSRX Advanced Snail 92 All In One Cream when it comes to snail mucin skincare products.
COSRX - Advanced Snail 92 All In One Cream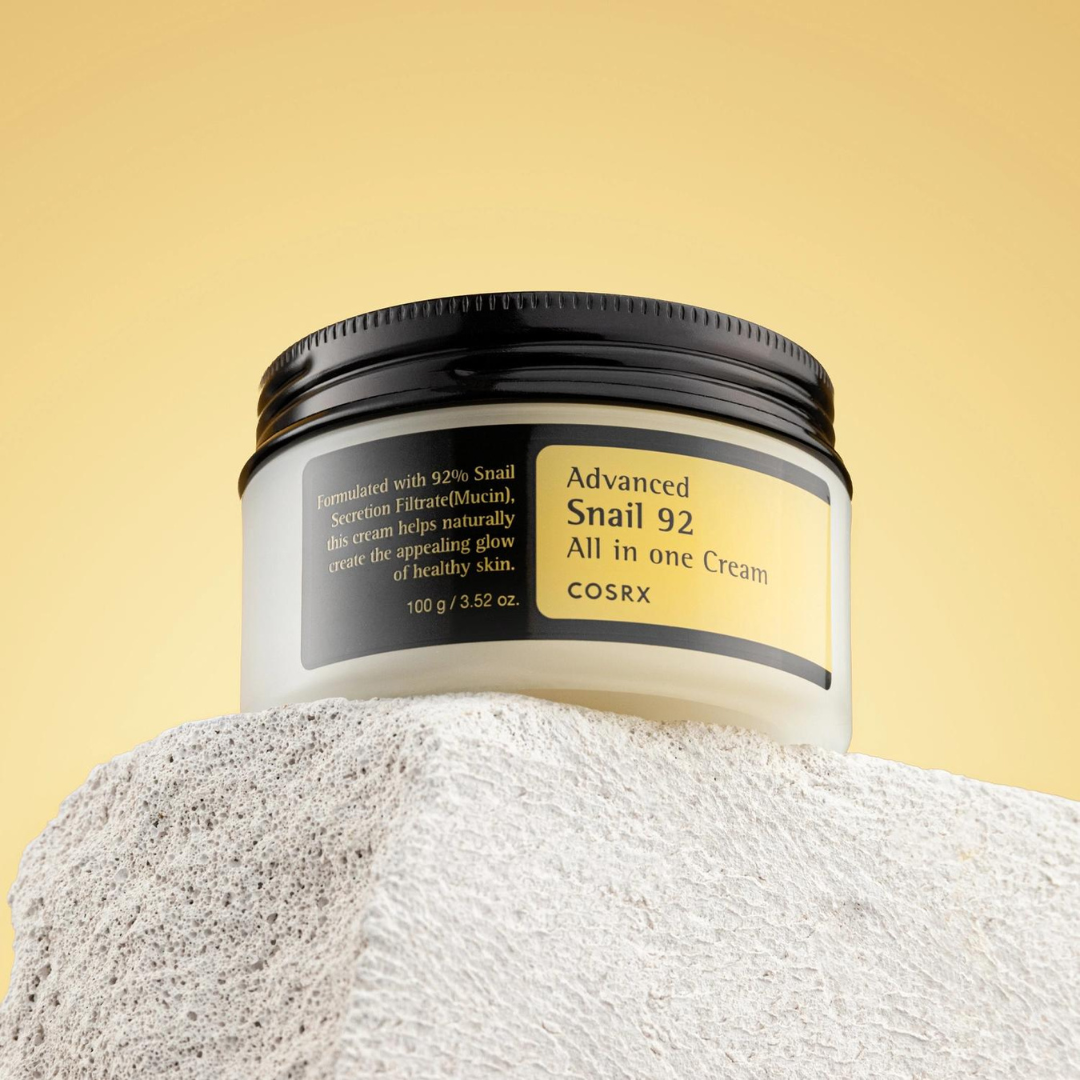 Courtesy of Korean Skincare Brand - COSRX
This tub of goodness is enriched with 92% snail mucin which gives the skin ample nourishment and hydration without oiliness. The thick, slimy cream-like texture is fast absorbing and will protect even the most sensitive skin and dry skin from irritation and dehydration during the dry winter season, which means one step closer to the glowiest skin.
---
3. Spot treat acne breakouts
Count on an effective spot treatment or acne cream this holiday season to treat your inflamed, blemished skin to save you the time concealing it with a high coverage concealer (which can sometimes make things worse for your pimple).
Axis-Y - Spot The Difference Blemish Treatment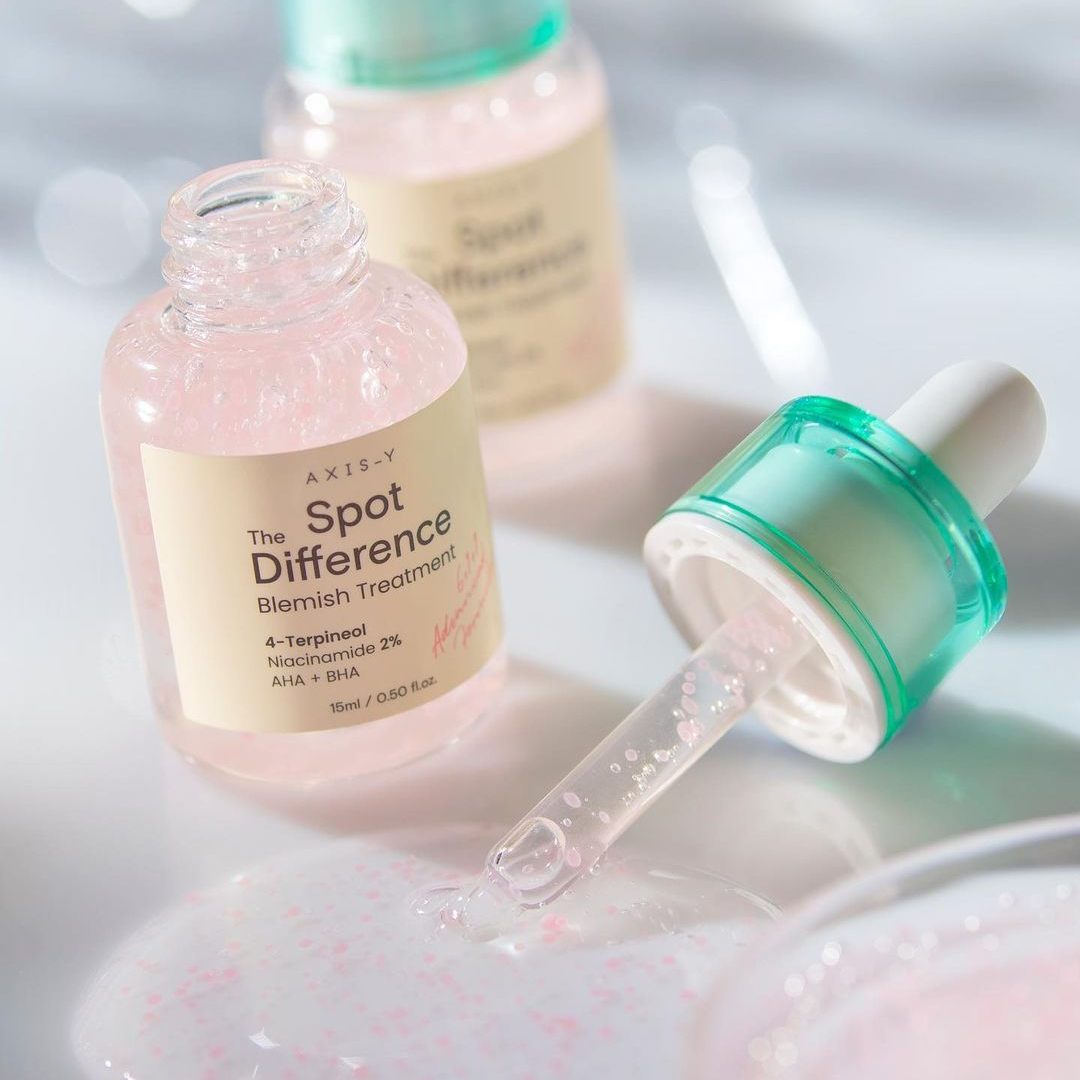 Courtesy of Korean Skincare Brand - Axis-Y
The Axis-Y Spot The Difference Blemish Treatment is formulated for acne-prone, oily and sensitive skin. Loaded with 6 powerful ingredients including tea tree extract, this blemish fighter helps dry out pustules, blemishes and breakouts, as well as soothe and reduce irritation with green tea extract, providing effective relief with the light gel texture. It is also infused with hydrating Ceramide capsules to help restore the skin barrier and repair damaged skin.
---
4. Exfoliate
Good skin comes to those who exfoliate. Whether it's physical exfoliation or chemical exfoliation, exfoliating your skin with topical skincare products helps ditch those dead skin cells and make room for new ones so your complexion looks renewed and radiant.
Haruharu WONDER - Black Rice Soft Peeling Gel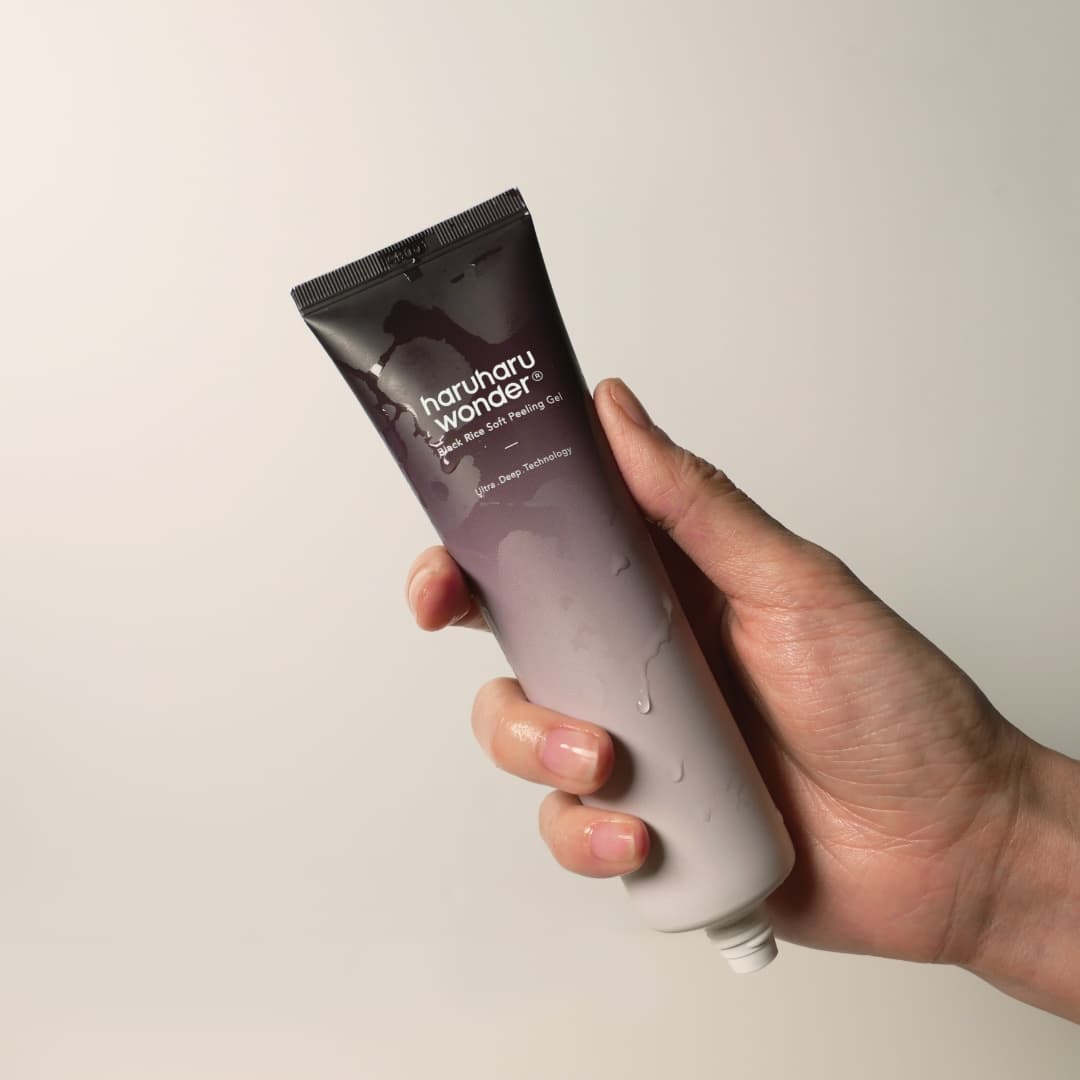 Courtesy of Korean Skincare Brand - Haruharu WONDER
Consider the Haruharu WONDER Black Rice Soft Peeling Gel your fast-track ticket to gorgeous, glowing skin! It offers a smooth, effortless removal of dead skin cells plus a dose of anti-oxidant solution - thanks to the fermented black rice formula infused with red ginseng. No irritation, just rejuvenation to help exfoliate skin and refine your skin texture to get it well-prepped for the holiday party season!
ALSO READ: What is Exfoliation & How to Exfoliate Face?
---
5. Get sheet-faced
Whether you're a one-mask-per-day kinda skincare junkie or a lazy masker (like me), getting sheet-faced is the best last-minute fix to achieve the instant glow and hydration. And if you're lucky enough to find a sheet mask as heavily loaded as the BEAUTY OF JOSEON Centella Asiatica Calming Mask, love it, treasure it, and slather on the every single ounce of essence there is in the sheet mask pouch to let your sensitive skin fully soak up the nourishment before applying the mask itself.
BEAUTY OF JOSEON - Centella Asiatica Calming Mask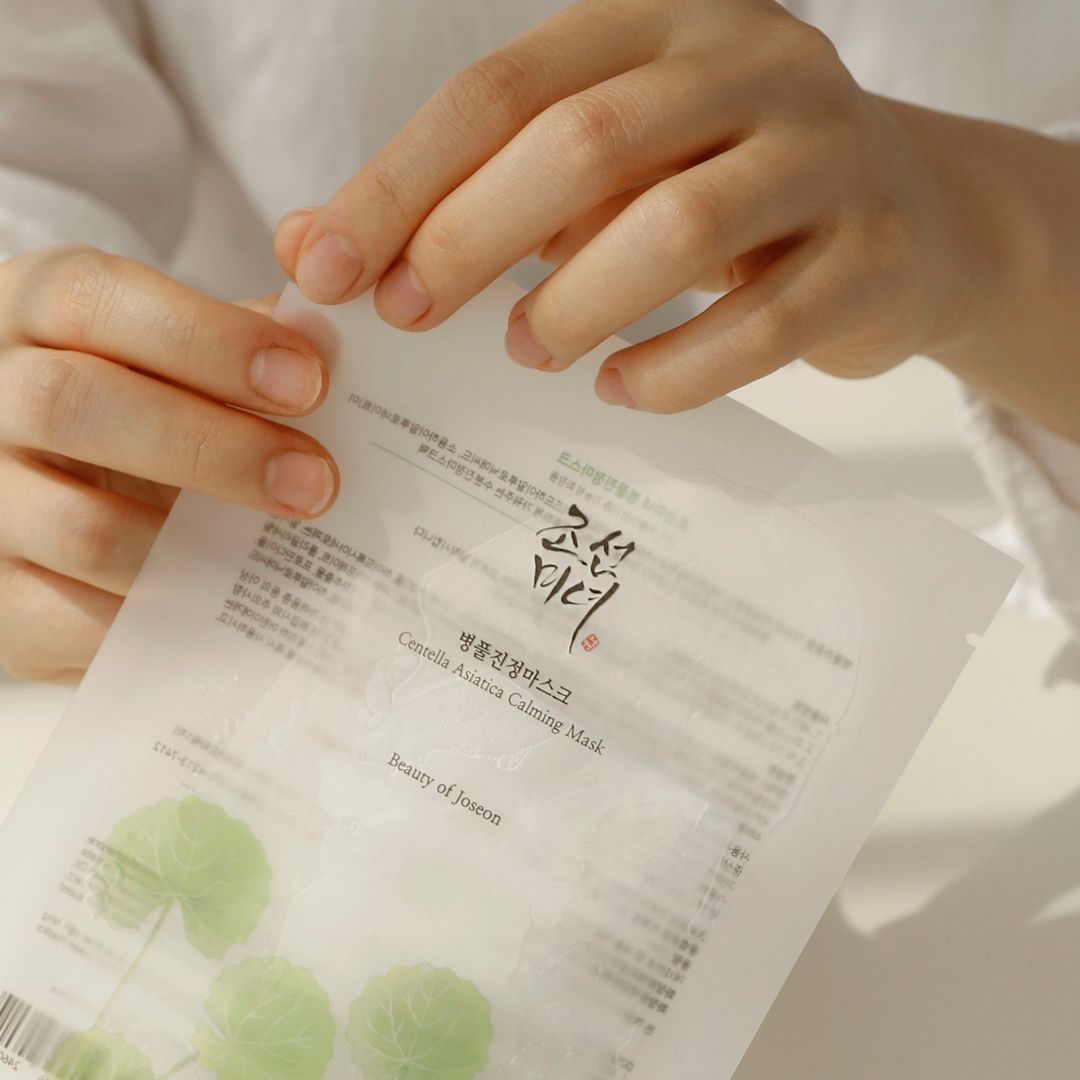 Courtesy of Korean Skincare Brand - BEAUTY OF JOSEON
The BEAUTY OF JOSEON Centella Asiatica Calming Mask is formulated with 15% centella asiatica and 3 types of hyaluronic acid to moisturize skin and strengthen skin barrier while soothing any irritation and inflammation. It also gives your skin a good feeling of firmness like you just got out of a spa treatment.
---
6. Sculpt the perfect V-shaped face
If you've been using gua-sha religiously every night to get that V-shaped jawline in check, you're halfway there! Get the rest of the job done by introducing a HIFU device to your routine that'll safely lift and tighten the skin for your face and neck to achieve a younger-looking appearance.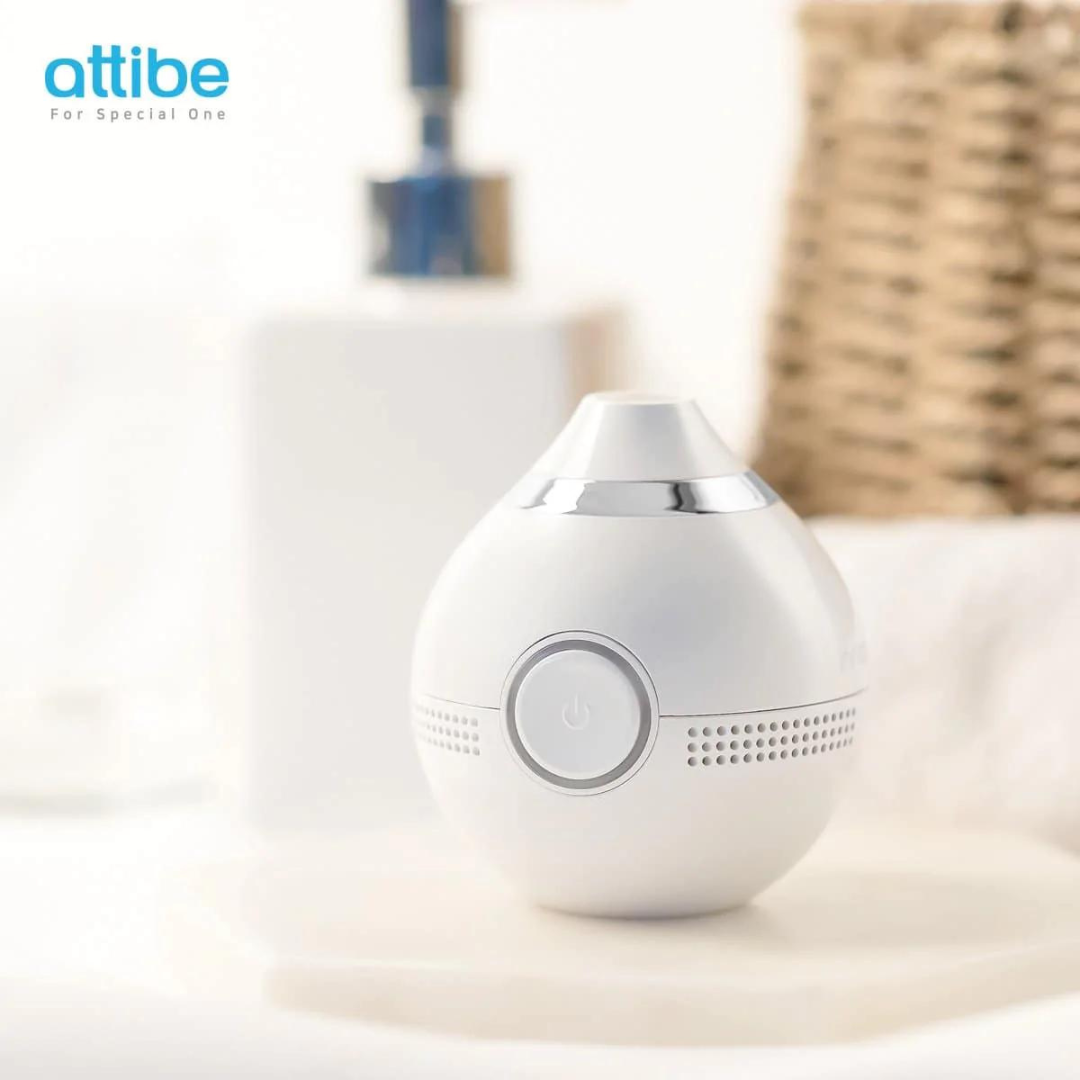 Courtesy of Korean Skincare Brand - attibe
Easy to pack and super portable, this compact-size attibe innoLif HIFU Device is definitely a must-have if you're also always hotel-hopping for staycations around town. Not to mention this attibe innoLif HIFU Device is a multi-functional facelift hero that boasts triple elasticity and skin tightening modes to help you minimize fine lines and wrinkles around your eyes, cheeks, and mouth.
---
Now go follow this holiday party skincare guide and load up on sheet masks, moisturizer, and a powerful vitamin C serum to get started ASAP! Just don't forget to pamper your skin afterward to keep your skin at its A-game at all times! Explore our range of cleansers and toners and give your skin a complete transformation. Follow us on Instagram and Facebook to get more instant product updates and skincare tips!