Good skin comes to those who exfoliate. Ask any skin care experts, they will tell you that a good exfoliator is an essential part of any skincare routine, especially if you're a K-Beauty junkie like us. But do you really know what exactly exfoliating does? We've also received a lot of DMs asking whether exfoliation is the "real deal" for tackling acne (or better yet, maskne). But the thing is, it takes time and effort to figure out which type of exfoliation or exfoliator works best for you and your skin type, or what ingredients you should be looking for in your exfoliator. So, consider this your ultimate cheatsheet to exfoliate your way to gorgeous, glowing skin!
---
What is exfoliation, really?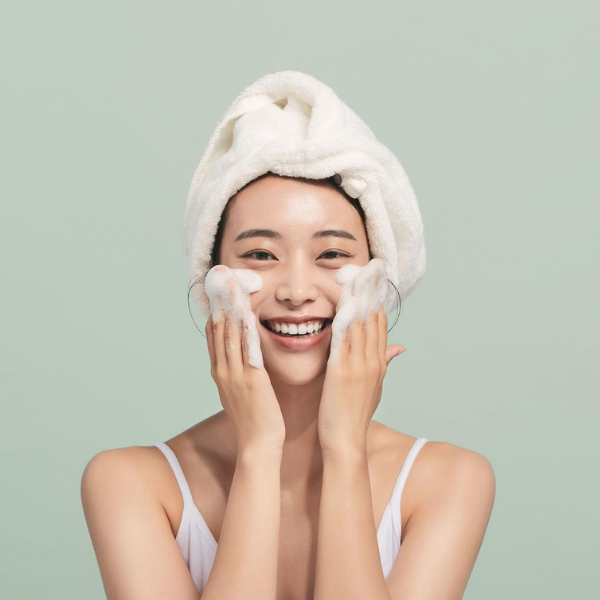 Courtesy of Korean Skincare Brand - Isntree
Simply put, exfoliation is for getting rid of dead skin cells and excess impurities from your skin . Imagine shedding skin like a snake, your skin has a 30-day cycle where it turns into dead skin cells. Exfoliating your skin with topical skincare products - whether it's physical exfoliation or chemical exfoliation - helps ditch those dead skin cells and make room for new ones so your complexion looks renewed and radiant. Without exfoliation, your skin might look dull, dry and flaky (which is the last thing you want) while potentially clogging your pores with dirt and dead skin cells piling up.
---
So, how often should you exfoliate your face?
It all depends on your skin types and skin conditions. For oily skin type, we recommend daily exfoliation (with a gentle chemical exfoliant) or every other day to reduce the chance of clogging your pores and potential breakouts. For all other skin types, you can keep it once or twice a week for basic maintenance.
Reminder: If you're currently on medication for your skin conditions, we advise you to ask for your dermatologists' opinion on how often you should perform exfoliation on your skin and what ingredients your skin can take to avoid irritation.
---
Does exfoliation help with acne?
Yes, it does. There is a common misconception that exfoliation can irritate acne-prone skin and drive the skin to break out even more. But here's the thing - acne and breakouts are caused by the buildup of dead skin cells, dirts, sebum and impurities in the pores. So, on the contrary, exfoliating your skin regularly can actually help reduce acne and breakouts by keeping the pores from being clogged.
Courtesy of Korean Skincare Brand - BEAUTY OF JOSEON
For acne skin that is prone to irritation and sensitivity, go for a mild exfoliation formula like the BEAUTY OF JOSEON Apricot Blossom Peeling Gel. This best selling peeling gel is a gentle and mild gomage-type exfoliator formulated with naturally derived Hanbang ingredients including apricot flower and fruit extract, apple fruit extract and prunus salicina fruit extract. It does more than removing dead skin cell, it deliveres a brighter glowing complexion that will transform your tired, lacklustre skin into the coveted Korean glass skin of your dream.
---
How to exfoliate face?
There are plenty of topical skincare products that serve as a good exfoliant to help you buff those nasty dead skin cells right off. So along with our top recommended skincare products, we are introducing these two basic types of exfoliation to your skincare routine: physical exfoliation and chemical exfoliation.
Physcial Exfoliation
Physical exfoliation means scrubbing or rubbing your skin with a facial scrub to buff away dead skin. But, no matter how bad you wanna ditch those dead skin, DO. NOT. OVERSCRUB. Instead, opt for gentle, water-soluble ingredients like black sugar for a more mild exfoliation. The SKINFOOD Black Sugar Perfect Essential Scrub 2X is an expert at that - a leave-on scrub face exfoliator containing black sugar, rice wine, fruit extracts (Papaya, Orange, Lemon, Apple) + Macadamia Seed Oil that gently exfoliates skin for a brighter and smoother complexion. Read our FULL review on SKINFOOD Black Sugar cleansing line to pick your favorites exfoliators and face scrubs.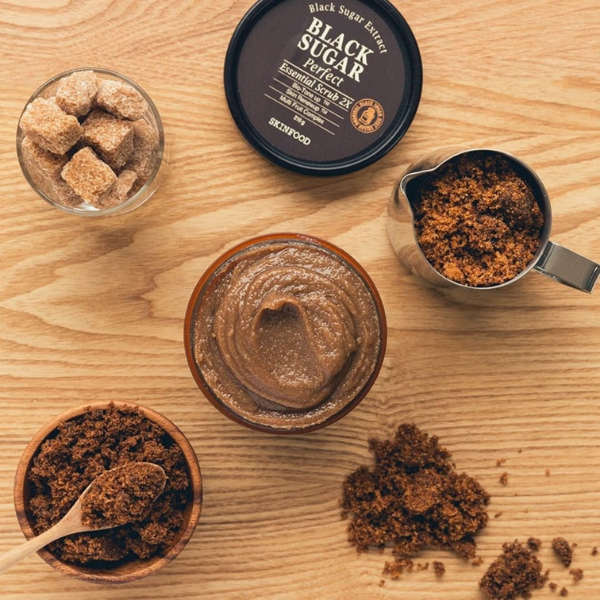 Courtesy of Korean Skincare Brand - SKINFOOD
Keep in mind, mild physical exfoliation actually goes a long way, especially when it comes to acne skin's biggest struggle: acne scarring or hyperpigmentation. That's why the Siors My Soft Grain Scrub is our team's favorite go-to. This exfoliating scrub is formulated with ultra-fine oat and rice powder which can be blended in with your daily face cleanser for the perfect amount of exfoliation.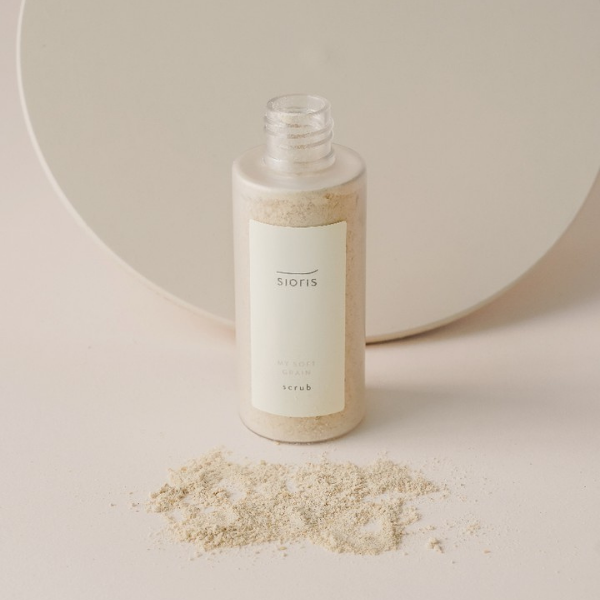 Courtesy of Korean Skincare Brand - Sioris
For the most gentle form of physical exfoliation, switch up your skincare routine with a peeling gel. Try the Haruharu WONDER Black Rice Soft Peeling Gel for a smooth, effortless removal of dead skin cells plus a dose of anti-oxidant solution - thanks to the fermented black rice formula infused with red ginseng. No irritation, just rejuvenation to help exfoliate skin and refine your skin texture. We suggest you use physical exfoliation on a once-a-week rotation based on your skin condition and season.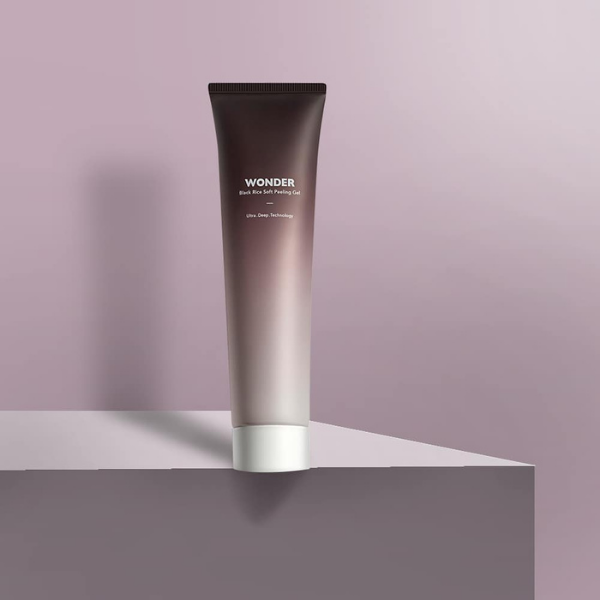 Courtesy of Korean Skincare Brand - Haruharu WONDER
Chemical Exfoliation
Choosing an exfoliant with chemicals like AHA, BHA and retinol can help unclog your pores, remove dead skin cells, and achieve a deeper cleanse than your normal cleansing step. Unlike physical exfoliation, chemical exfoliation relies on layering acid ingredients on the skin and letting them work its magic to make the dead skin go "poof" instead of going in with actual force.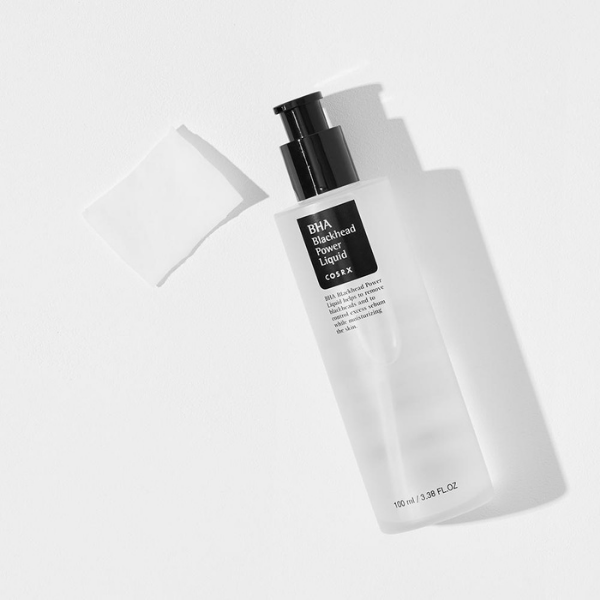 Courtesy of Korean Skincare Brand - COSRX
Adding a gentle chemical exfoliator formulated with AHA BHA PHA to your skincare routine goes a long way in improving your acne skin conditions as well, which is the reason why the COSRX BHA Blackhead Power Liquid has become our bestseller as pore treatment, especially for sensitive skin. This BHA exfoliant features active ingredients to help exfoliate and clean your pores for healthier, clearer skin. Another holy grail for acne-prone skin is the SOME BY MI AHA BHA PHA 30 Days Miracle Toner. This sold-every-3-second Korean toner is a popular skincare product when it comes to acne treatment and chemical exfoliation, thanks to the potent AHA-BHA-PHA solution.
Courtesy of Korean Skincare Brand - SOME BY MI
A sole AHA-infused exfoliant, like the Isntree Clear Skin 8% AHA Essence, will be great for dry skin type as AHA can break through your skin's surface layer and allow more hydrating nutrients to sink in. This essence makes a great team with the Isntree Clear Skin AB Peeling Pads which gets the best of both worlds in physical exfoliation and chemical exfoliation. These peel pads feature not one but TWO chemical exfoliants (AHAs in the form of Glycolic Acid and Lactic Acid) and glycerin to turn your dull, lacklustre complexion into radiant-looking skin.
---
Found your perfect match yet? Explore our FULL exfoliator collection and pick your favorite now! Refine your Korean skincare routine with the best exfoliator and let clogged pores officially be a thing of the past starting today! Follow us on Instagram and Facebook to get more instant product updates and skincare tips!