The season might be changing, but our obsession with skincare sets and beauty gifts isn't going anywhere. As you know, we're always looking for ways to spoil ourselves (and our friends and family, of course) so what better way to do that than some K-Beauty pick-me-ups? Lucky for you, we've curated a special list of Korean skincare gift sets and more trending Korean beauty products — jam-packed with all your favorite skincare like face creams, sheet masks, facial treatments and makeup — for the upcoming fall season that will bring a smile (and glow) to your face! Whether you're a K-Beauty addict or looking for new skincare and makeup to try, this is your handy guide!
---
To say "Your skin deserves a royal treatment."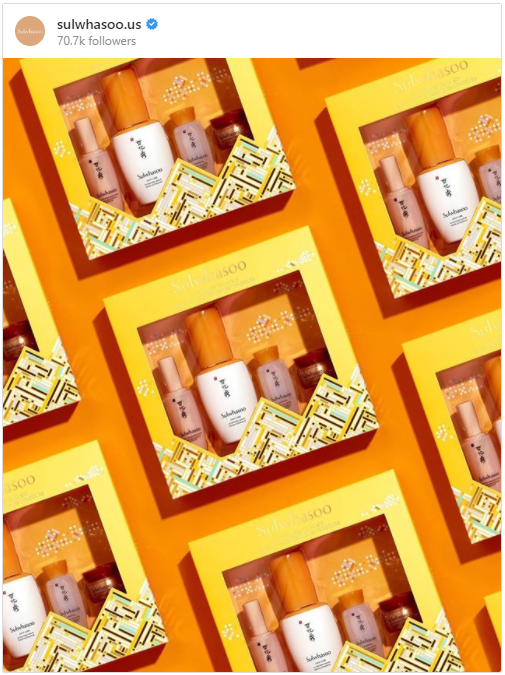 Courtesy of K-Beauty Brand – Sulwhasoo
Nothing says "luxury" better than a royal-treatment skincare set—yes, I'm talking about the cult-classic K-Beauty icon Sulwhasoo. The Korean brand has a vast library of skincare gift sets that are as lavishing as you'd expect from a skincare routine for a Korean empress. If you're new to this Korean skincare brand and doesn't feel like committing the whole skincare routine to it yet, the 4-item Sulwhasoo Basic Kit might just be the perfect skincare set for you to test out. Did I mention you'll get a FREE 2-piece gift if you shop over $50 on Sulwhasoo? Well, now you know!
What this skincare set includes:
---
For Beauty Surprises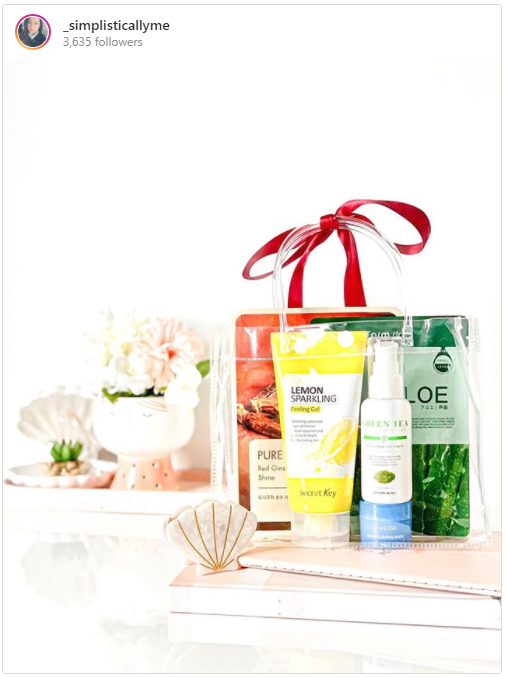 Courtesy of VANA Influencer @_simplisticallyme from Melbourne, AU
If you are someone who loves surprises that come as a beauty bundle, our Stylevana Lucky Bag is definitely the perfect treat for you. There will be 6 beauty surprises picked at random from our wide range of skincare products, makeup products, and even body care products. From cleansers, sheet masks, to eyeshadow palettes and shampoo, all at $24.99 (with $82.99 worth of beauty products). New to the K-Beauty world or just looking to try some Korean brand? The Stylevana Lucky Bag is a great way to introduce new products to your makeup or skincare routine.
A total of 6 skincare or makeup products picked at random from our wide range of top rated K-beauty brands, including LANEIGE, Tony Moly, innisfree, Secret Key, PUREDERM, etc.
---
3. innisfree's Green Tea series
For Green Tea Lovers
Courtesy of K-Beauty Brand – innisfree
Obsessed with everything green tea ? We think innisfree's Green Tea skincare line could be your next favorite craving. From the nourishing Green Tea Seed Serum , the best selling Green Tea Foam Cleanser to the Green Tea Pure Body Cleanser , all these innisfree skincare products are made with fresh green tea from Jeju Island to calm and hydrate your skin. Can't pick one? Get yourself the 4-piece Green Tea Skincare Kit to nail down a minimal skincare routine with only the best basics!
What this skincare set includes:
---
4. iUNIK's Centella Skincare Set
For Cica Lovers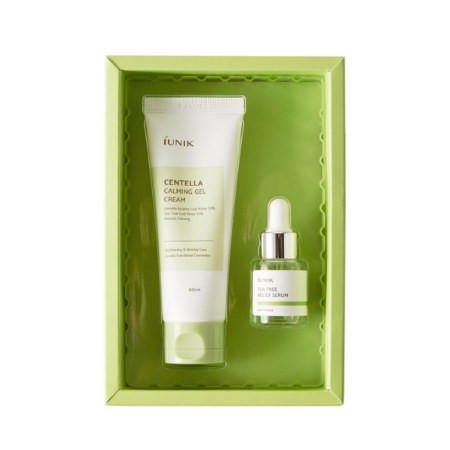 Courtesy of K-Beauty Brand – iUNIK
We're putting this iUNIK Centella Skincare Set on your gift radar because 1) Centella Asiatica is taking over the ingredient list everywhere, and 2) your hypersensitive skin probably needs some TLC—Tender Loving "Cica". This iUNIK skincare set features the brand's best selling duo: Centella Calming Gel Cream + Tea Tree Relief Serum to give your skin the most ~zen~ skin treatment you could ask for.
What this skincare set includes:
ALSO READ: 20 Best K-Beauty Centella Asiatica Products by Skin Types
---
5. LANEIGE's Good Night Sleeping Skincare Set
For Sleeping Beauties
Courtesy of K-Beauty Brand – LANEIGE
Give the gift of silky, smooth lips + hydrated skin with this two-piece Good Night Sleeping Skincare Set from LANEIGE . This kit is perfect for the sleeping beauties who need a dream team to lock down all the moisture overnight. Featuring the skincare brand's best selling Water Sleeping Mask + Lip Sleeping Mask, this adorable skincare set should definitely be on your wishlist this fall. (Psst… You'll get a FREE gift on order over $35 for any LANEIGE items so get it quick!)
---
6. BEAUTY OF JOSEON's Serum Skincare Set (Stylevana Exclusive)
For Serum Lovers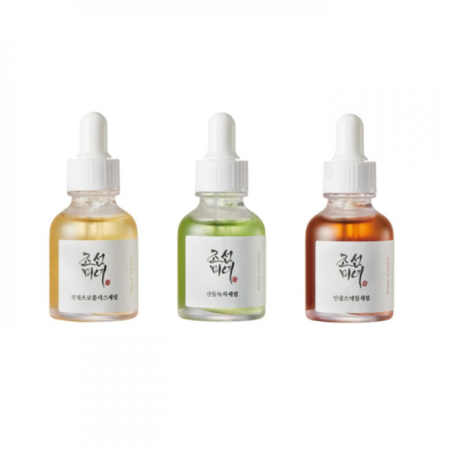 Courtesy of K-Beauty Brand – BEAUTY OF JOSEON
The BEAUTY OF JOSEON Serum Skincare Set is the perfect addition to those who are always on the search for the next best serum. This skincare set contains 3 ultra-nourishing face serums that cater to your specific skin conditions right on the spot, such as the Calming Serum (formulated with Green tea + Panthenol), the Glow Serum (Propolis + Niacinamide), and the Repair Serum (Ginseng + Snail Mucin). Having a bad skin day? No worries, choose your fighter from this BEAUTY OF JOSEON serum lineup!
---
7. SOME BY MI's 30 Days Miracle Travel Kit
For Globetrotters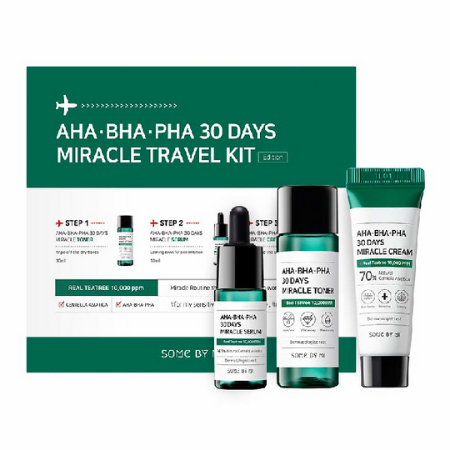 Courtesy of K-Beauty Brand – SOME BY MI
Don't let 2020 end without trying one of the year's most hyped K-Beauty brands — SOME BY MI . This travel-friendly kit is a dream package for those who are always on the go but lack the right skincare essentials for rescue-needed skin. With this set, you'll be able to try the brand's bestseller Miracle Toner (sold every 3 seconds), Miracle Serum, and Miracle Cream, all add up to one skin-transforming skincare routine.
---
8. PUREDERM's Mask Set (Stylevana Exclusive)
To say "I'm a proud masker."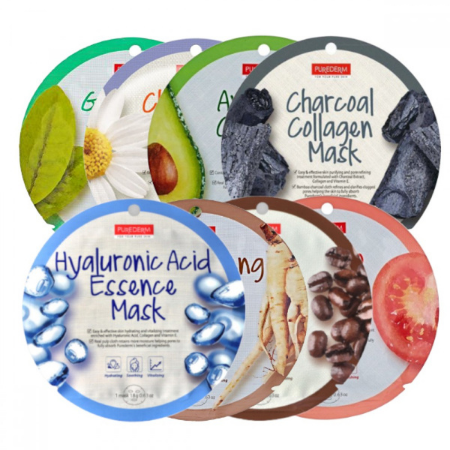 Courtesy of K-Beauty Brand – PUREDERM
For the friend who gets most of her skincare hour on a sheet mask while watching Netflix (yes, I'm looking at you too), this 8-piece mask set is a surefire gift for mask lovers. This Stylevana Exclusive skincare set is a curation of PUREDER's most popular Circle Mask series in 8 different flavors: Avocado, Chamomile, Green Tea, Red Ginseng, Tomato, Charcoal, Hyaluronic Acid, and Coffee. From anti-aging, firming, to moisturizing and purifying, this mask set will get the job done. And lucky for you, all masks are now up to 35% OFF on Stylevana so pick your favorites now!
---
9. Romand's Best On My Lips Makeup Kit
For Lipstick Addicts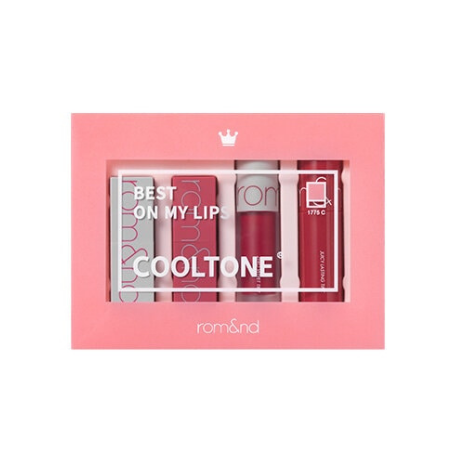 Courtesy of K-Beauty Brand – ROMAND
No need to play coy here and pretend Romand's Best On My Lips Makeup Kit should go to a friend; just put this one straight on your own fall wishlist. This 4-piece lipstick mini gift set contains two Zero Matte Lipsticks (SWEETPEA and BEFORE SUNSET), a Zero Velvet Tint (FIZZ), and a Juicy Lasting Tint (FIG FIG) — basically all the chicest lipstick shades to wear in the fall season.
---
10. Mediheal's BTS BT21 Face Point Mask Set
For ARMYs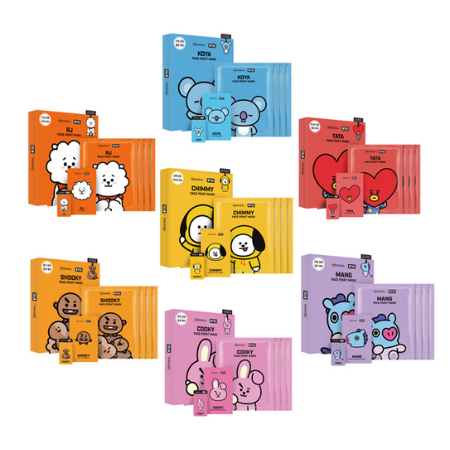 Courtesy of K-Beauty Brand – Mediheal
If you want to make an ARMY (BTS fans) get totally hyped up, this Mediheal BTS BT21 Face Point Mask Set will definitely win you the BFF of the Year award. Each BTS member has designed their own BT21 character: Koya for RM, RJ for Jin, Shooky for SUGA, Mang for J-Hope, Chimmy for Jimin, Tata for Taehyung, and Cooky for Jungkook. For each BTS BT21 character, the sheet mask gift set comes with a postcard, a bookmark, and 4 sheet masks. You'll get 10% OFF now so pick a favorite character and go make your friends day!
---
11. 3CE's Multi Eye Color Palette #Beach Muse
For Makeup Guru
Courtesy of K-Beauty Brand – 3CE
Your K-Beauty addict friends probably didn't tell you this, but they might have been eyeing for this dreamy 3CE's Multi Eye Color Palette #Beach Muse for a while now. These stunning eyeshadow hues are perpetually on-trend in Korea, from a wash of shimmery coral to rose gold on the lids which transcends seasons and time. Did you know? This nine-shade eyeshadow palette is a most-loved staple to many Korean MUAs so you might wanna get your hands on this ASAP!
---
12. CLIO's Waterproof Pen Liner
For Cat-Eye Lovers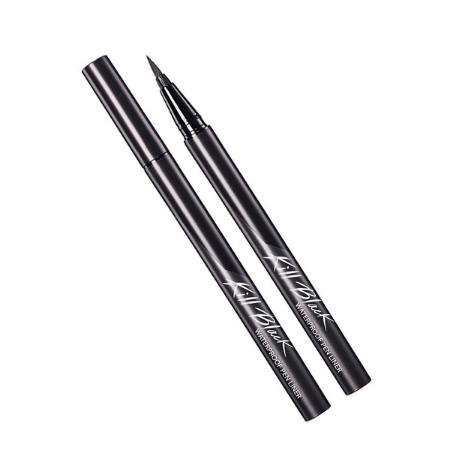 Courtesy of K-Beauty Brand – CLIO
A long-time bestseller on the Stylevana radar, the CLIO Waterproof Pen Liner is going to take your fall makeup game to the next level. This eyeliner has a sponge-tip applicator which makes a cat-eye makeup look even more effortless and precise. You'll love how it easily glides along your lids to create sharp and refined flicks that will last through your sweatiest days or oiliest lids. Ready to become the next beauty trendsetter this season? This eyeliner will be your no-miss staple.
---
13. Etude House's Disney Tsum Tsum Zero Sebum Drying Powder
For Cuties Like You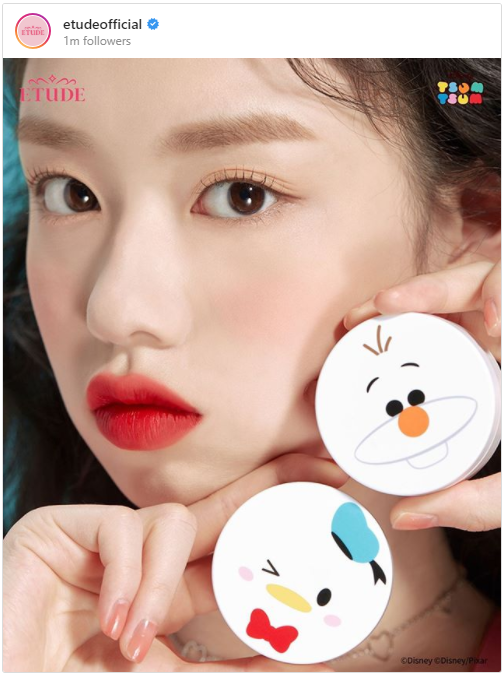 Courtesy of K-Beauty Brand – Etude House
Friends don't let friends welcome the new fall season without a beauty upgrade. Etude House's Disney Tsum Tsum Zero Sebum Drying Powder aims to set your base makeup in place while controlling your oil and sebum production throughout the day, thanks to the mineral-rich formula (up to 80% mineral). Not to mention the cute packaging of the powder case (PLUS it's up to 25% OFF now), which will definitely make your friends (or yourself) swoon all over.
---
Now that we've got your shopping list ready, which Korean skincare set are you eyeing for? Lucky for you, we've found a way to keep your wallet happy! Enjoy our End of Season Sale with code [SEASON12] to get 12% OFF + a FREE G9SKIN Mask on order $79+! Don't forget to SAVE 15% OFF on buzzworthy NEW ARRIVALS from K-Beauty brands like SKINFOOD, RAMOSU, BY ECOM and more! Now let's get your cart ready...