As we grow older, our skin goes through different changes that require extra effort to maintain its optimal health. Although crow's feet, sagging skin, fine lines, and wrinkles are terms that may seem of little or no concern at the moment, your anti-aging routine in your twenties should be focused on prevention. So when it comes to the best anti-aging skincare routine, you'll need to tackle different skin concerns with different anti-aging ingredients and anti-aging products. From sun protection to antioxidant-rich powerhouse, here's a complete guide to the best anti-aging solution everyone in their 20s should know about!
---
1. Wear sunscreen every day.
If there's one thing we preach, it's wearing sunscreen all year around, rain or shine. According to dermatologist, 90% of the signs of aging come from unprotected UV exposure. Thats why wearing sunscreen every day plays an important role in helping you protect your skin from sun damage or other oxidative skin damage that will cause premature skin aging. So in your 20s (or if you're already late to the SPF game), you should start getting into the habit of protecting your skin from the sun - with no less than SPF 30 coverage. Our pick is the BEAUTY OF JOSEON Relief Sun, a hydrating, non-sticky sunscreen with a light moisturizing texture. The best part is that it doesn't leave a white cast.
BEAUTY OF JOSEON - Relief Sun : Rice + Probiotic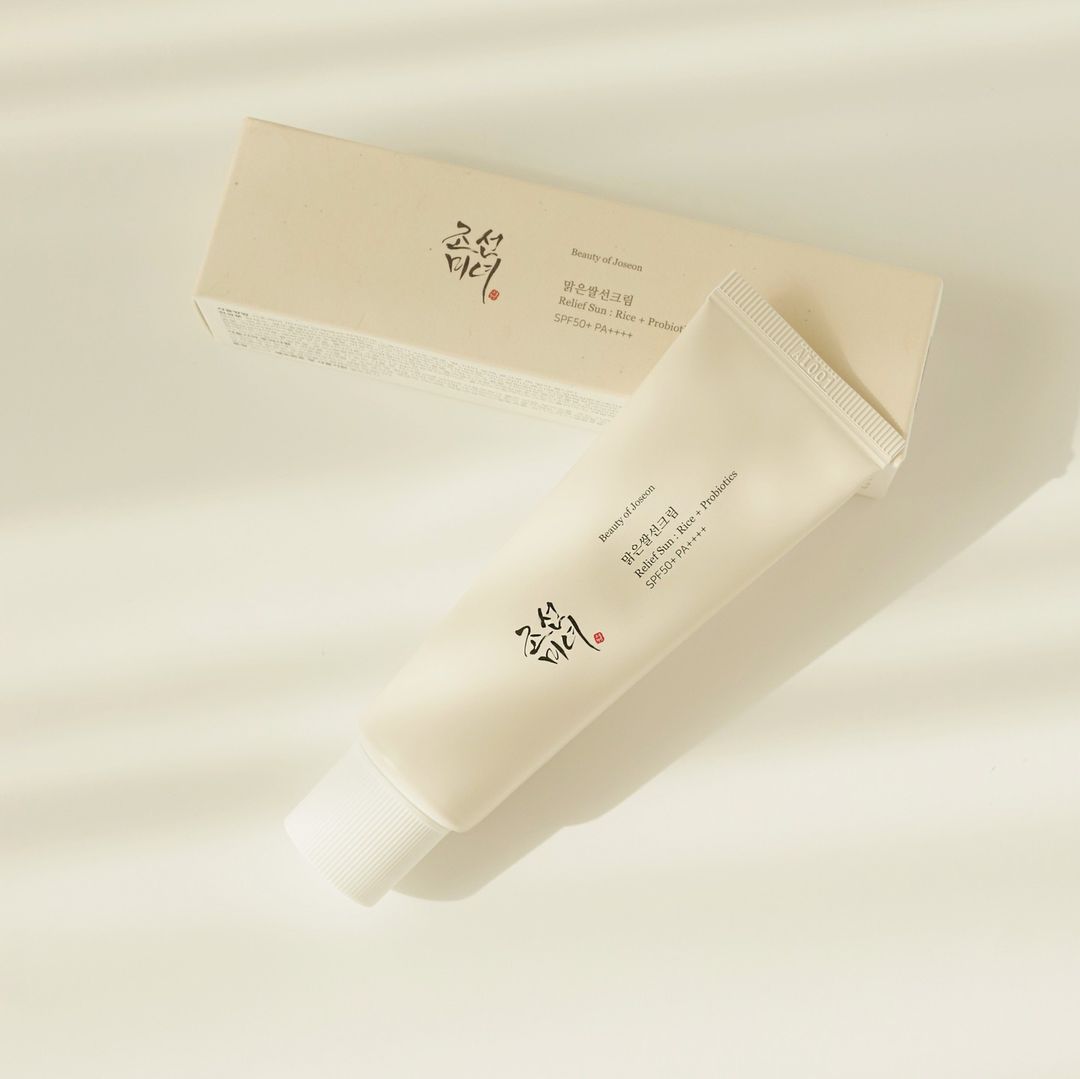 Courtesy of Korean Skincare Brand - BEAUTY OF JOSEON
Another reason we can't stop singing praises of the BEAUTY OF JOSEON sunscreen is its fragrance-free, hybrid formula. This bestselling Korean sunscreen features both chemical + physical filters to protect your skin, as well as a fragrance-free and moisturizing formula to leave your skin with a sheer, comforting finish. Containing 30% rice extract + grain probiotics complex, this new BEAUTY OF JOSEON sunscreen helps nourish and strengthen the skin's natural barrier while keeping your sensitive skin free from irritation throughout the new spring season.
---
2. Exfoliate on a regular basis.
Simply put, exfoliation is for getting rid of dead skin cells and excess impurities from your skin. Imagine shedding skin like a snake, your skin has a 30-day cycle where it turns into dead skin cells. Having a regular exfoliating routine in your 20s with topical skincare products—whether it's physical exfoliation or chemical exfoliation— not only helps ditch those dead skin cells and make room for new ones, it also helps activate the daily renewal of collagen, which makes it another essential step in any good anti-aging routine for your 20s.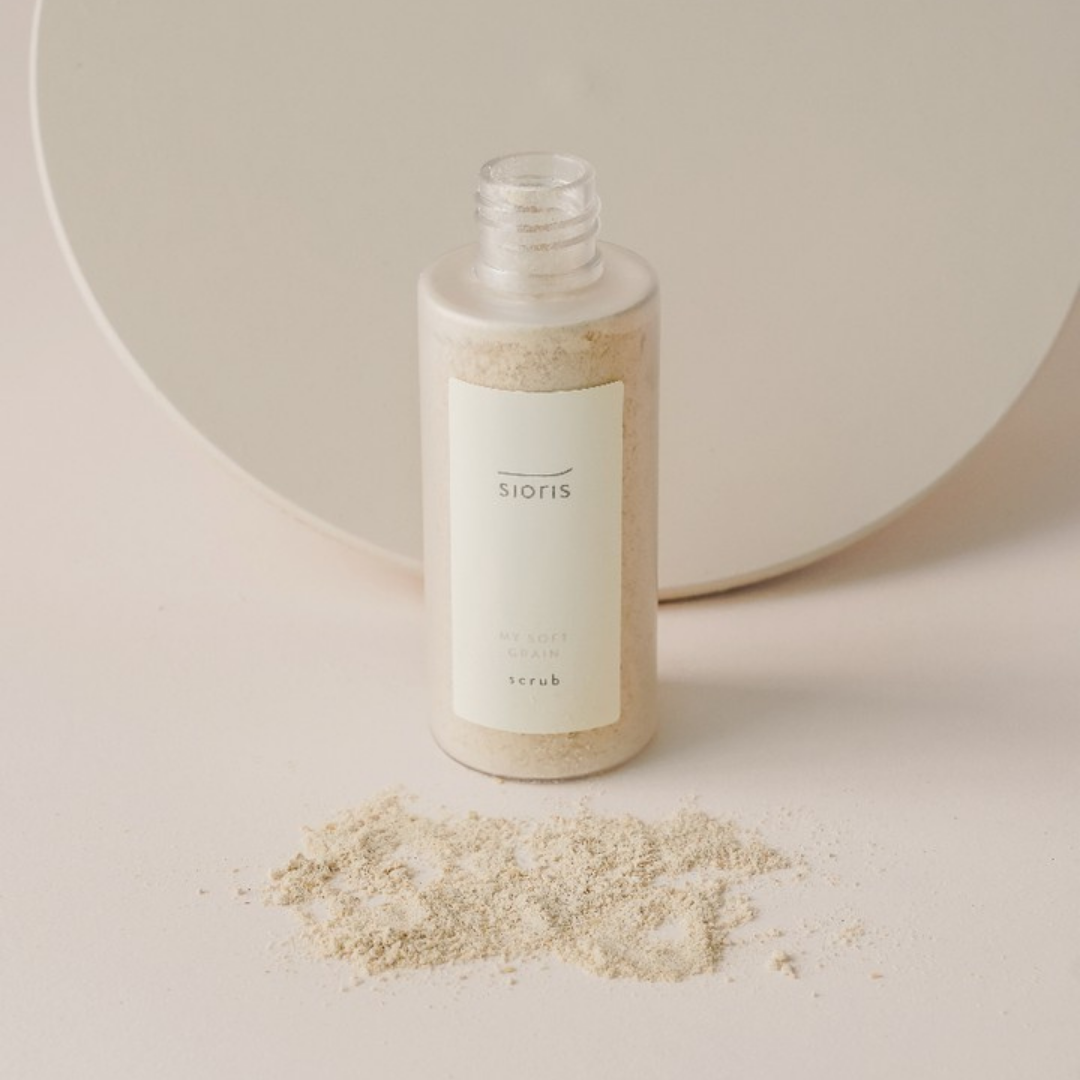 Courtesy of Korean Skincare Brand - Sioris
Keep in mind, mild physical exfoliation actually goes a long way, especially when it comes to acne skin's biggest struggle: acne scarring or hyperpigmentation. That's why the Siors My Soft Grain Scrub is our team's favorite go-to. This exfoliating scrub is formulated with ultra-fine oat and rice powder which can be blended in with your daily face cleanser for the perfect amount of exfoliation.
---
3. Start using vitamin C skincare product.
Vitamin C, also known as Ascorbic acid, is a powerful antioxidant that helps prevent premature aging by preventing or minimizing oxidative damage that occurs with exposure to UV rays and environmental pollution. Apart from its most well-known skin brightening power, vitamin C acts as a cofactor for enzymes that are essential for collagen synthesis and helps fight free radicals and slow down cellular aging. In the world of K-Beauty, you will most likely find vitamin C serums to be the #1 hottie on the radar, followed by vitamin C moisturizers, toners, and face mask sheets.
Goodal - Green Tangerine Vita C Dark Spot Serum+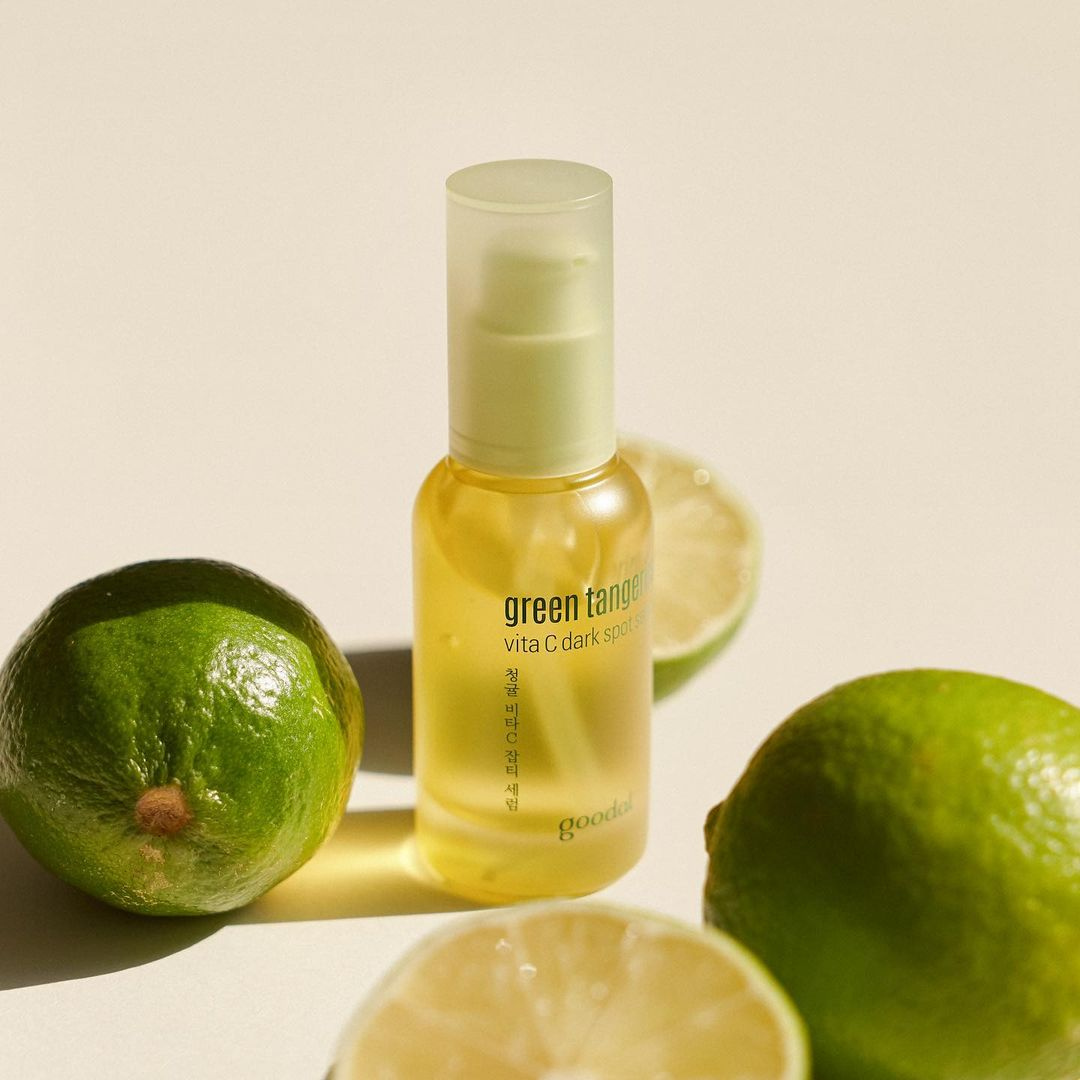 Courtesy of Korean Skincare Brand - Goodal
Green tangerine dream, bottled in one glorious Vitamin C serum by our recent cult-favorite Korean skincare brand Goodal. Packed with 70% green tangerine extract full of Vitamin C derivatives, this wonderworking Vitamin C serum is definitely a solid choice to help you fade dark spots on concentrated areas. You can get ready to kiss those unwanted pigments goodbye with this one as your bedside staple.
*Vitamin C skincare products are generally safe for daily use. However, do not use it in high concentration, especially if mixed with other acids, as it can be irritating to the skin.
---
4. Invest in a retinol skincare product.
Retinol is a derivative of Vitamin A that is most commonly used in topical skincare products to treat acne and reduce signs of aging. It goes deep beneath the epidermis to your dermis and neutralizes free radicals to boost elastin and collagen. It creates a "plumping" effect on skin that helps minimize these signs of aging.
If you're taking baby step in your retinol journey, you can start by adding the Mamonde Retinol Ampoule Toner to your skincare routine. This retinol toner is hailed as an anti-wrinkle powerhouse for its 95% retinol concentration that helps improve skin elasticity and reduce signs of aging like a pro.
Mamonde - Retinol Ampoule Toner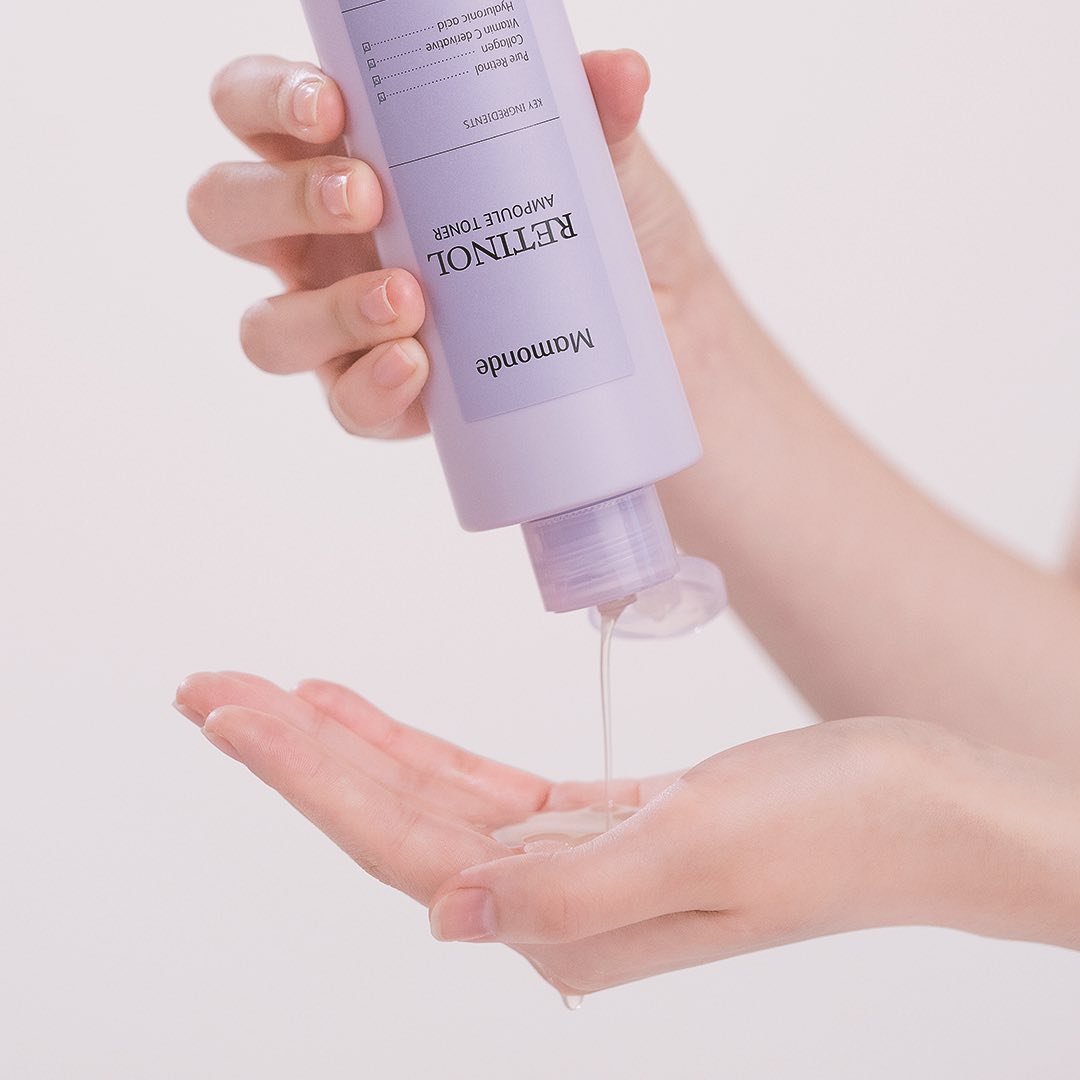 Courtesy of Korean Skincare Brand - Mamonde
Don't sleep on a retinol eye cream either. Retinol and eye cream might sound like an expensive combination but not on SOME BY MI's watch. The SOME BY MI Retinol Intense Advanced Triple Action Eye Cream is definitely a wallet-saving treat! Formulated with hyaluronic acid, niacinamide and retinol, this powerful retinol eye cream helps soften fine lines and reduce dark circles, thanks to the brightening effect.
*Keep in mind, retinols are different than retinoids prescribed by doctors which are more potent. Please check your skin's reaction and tolerance after applying your first retinol product.
---
Start earlier and prevent premature skin aging with these anti-aging skincare tips and explore our anti-aging products! Follow us on Instagram and Facebook to get more instant product updates and skincare tips!