Happy new year, my pretties! Can't believe it's finally 2020! But first things first, how about sliding into the new decade with a bit of fierceness? Well, a MACQUEEN's red lip is all you need. Finding your perfect red color is a lot like looking for the perfect LBD you can wear with everything on every festive occasion, and MACQUEEN's lipstick/lip tint collections are definitely not to miss.
But there're a few questions you need to ask when you wear a red lipstick. Does it feel comfortable on your lips? Does it complement and lend a highlighting note to your makeup? Does it match your ensembles? If you say yes to all the aforementioned questions, then it sounds like you've found your soulmate (we mean your perfect red). If you've yet to find the right one, scroll down to explore MACQUEEN's lipstick/lip tint collection and get inspired by some of the K-pop idols-approved red lips.
MACQUEEN's Tattoo Tint x Joy — Scarlet Red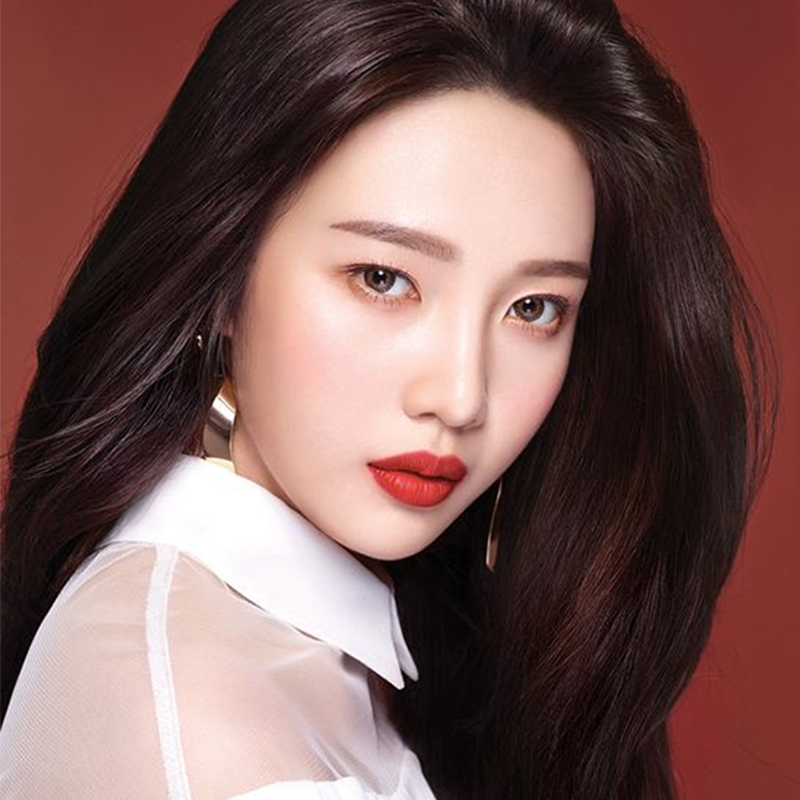 Joy @ Red Velvet
The scarlet red lip color is the kind of shade that looks amazingly chic all year round, and especially during the holidays (just see how Red Velvet's Joy kept her face clean to make that scarlet red pop). The scarlet hue has a hint of warmth to it that will help flatter your complexion by cancelling out any sallowness in your skin while enlivening your look even if you've stayed up all night the day before. A scarlet red also happens to perfectly echo with your rosy, flushed windblown cheeks for the perfect winter holiday look.
Hot pick for you: MACQUEEN's Tattoo Tint — Cherry Red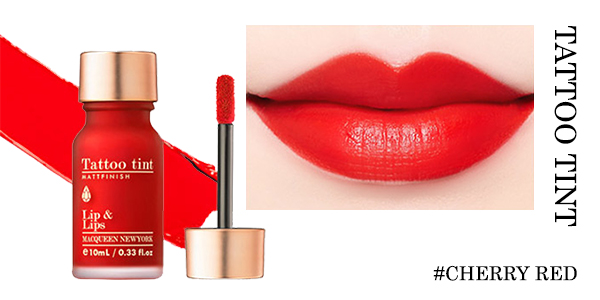 ---
MACQUEEN's Air Cotton Tint x Seulgi — Magenta-burgundy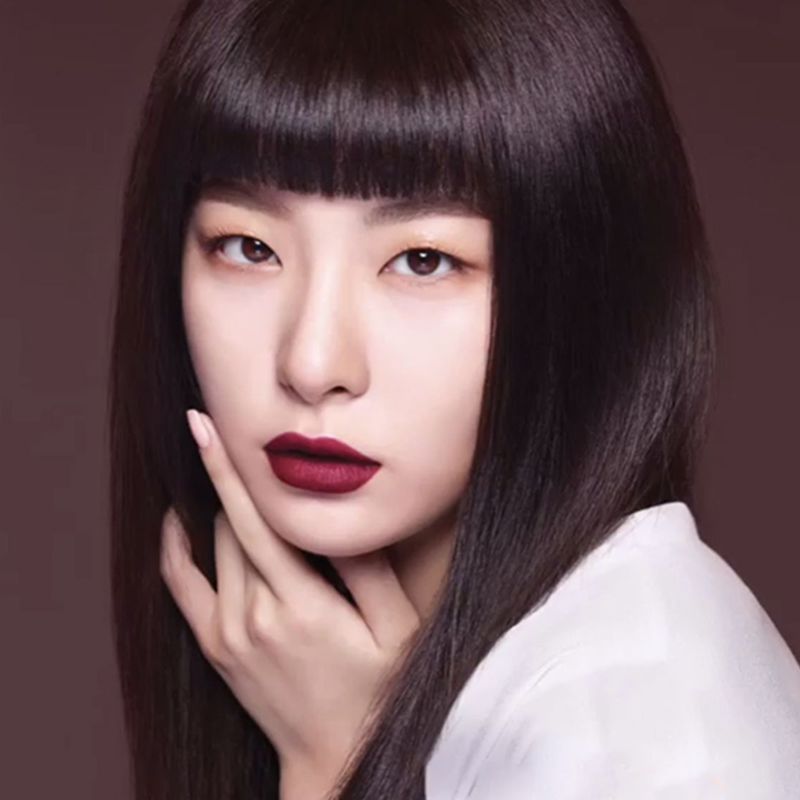 Seulgi @ Red Velvet
Magenta-burgundy is like classic red's cooler, sexier grown-up sister. The opaque berry color is a bold shade hinted with plum and blue undertones. Google 'K-pop' (or 'Red Velvet's Seulgi') and 'magenta lip'; then you'll see this color actually works for different styling and it boasts an unapologetic femininity. One trick to pull off this bold lip color? Wear it with berry shadow at the outer corner of your eyes to add warmth and depth to your face.
Hot pick for you: MACQUEEN's Air Cotton Tint — Burgundy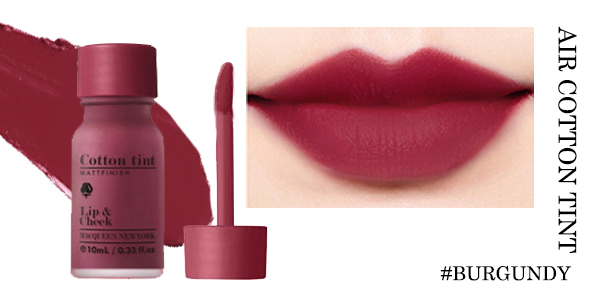 ---
MACQUEEN's Jelly Plumping Water Tint x Hwasa — Deep Red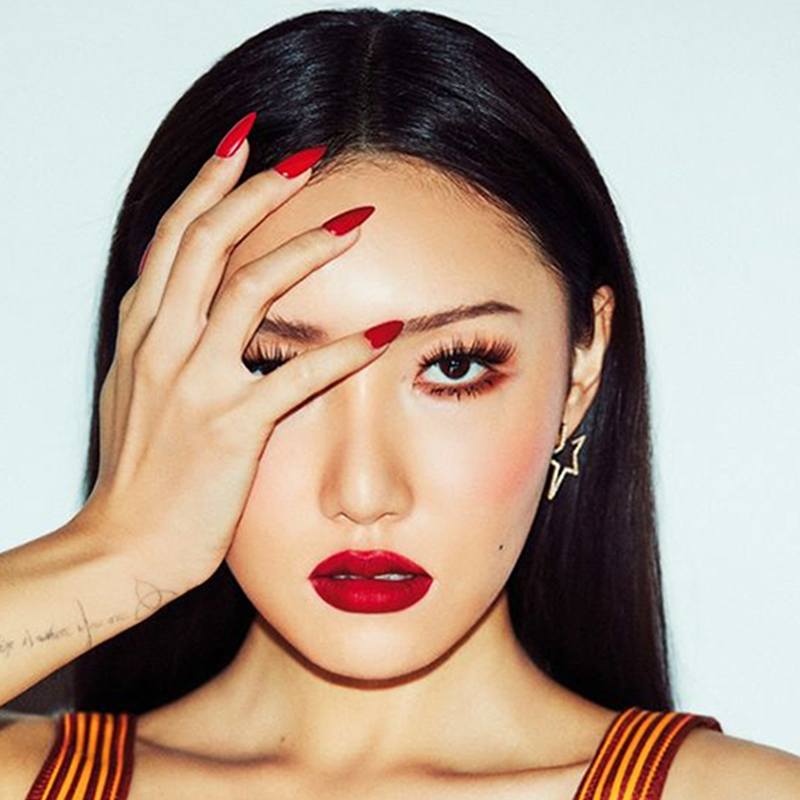 Hwasa @ MAMAMOO
A deep red lip color is similar to a white T-shirt — a staple in everyone's wardrobe that can be styled in a hundred different ways for all kinds of occasions. The deep red speaks to the Old Hollywood glamour for a powerful, cinematic-worthy look. Throw on some mascara and deep red for running around town, working and appointments; or wear them with matching blush, eyeshadow and nail lacquer, just like how MAMAMOO's Hwasa wears them here, for a romantic night out.
Hot pick for you: MACQUEEN's Jelly Plumping Water Tint — Deep Red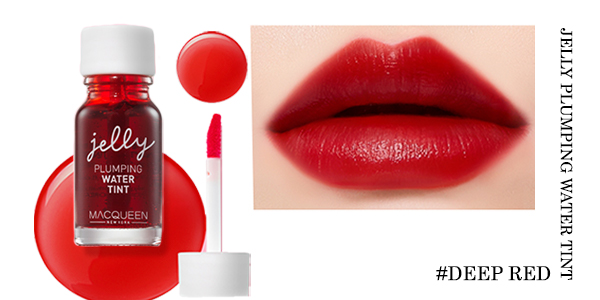 ---
MACQUEEN's Air Kiss Lipstick x Lisa — Rusty Red (Brown/Orange-ish)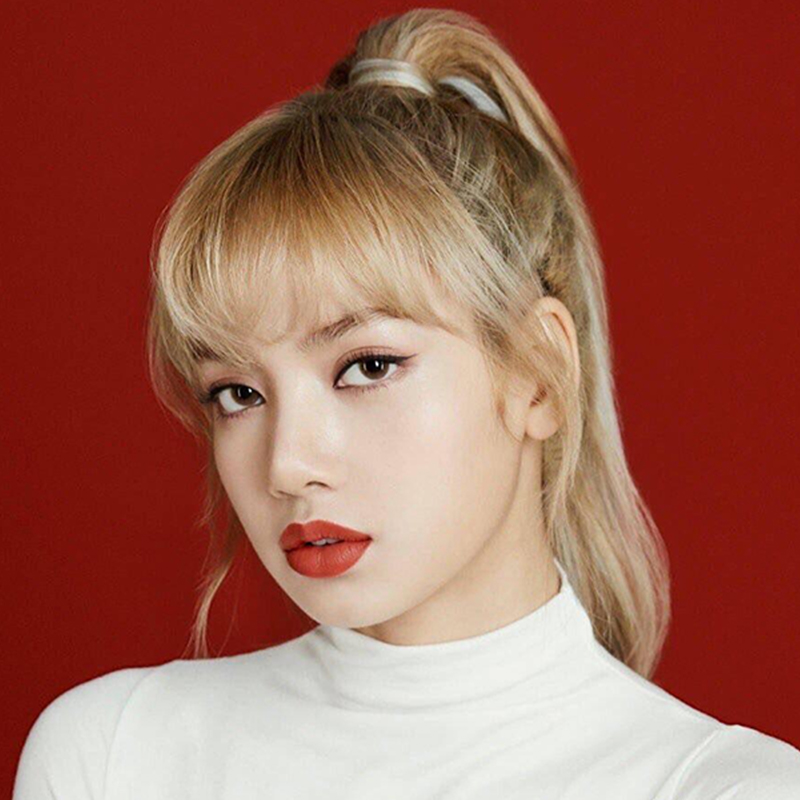 Lisa @ Blackpink
The holiday season is in full swing, and most of you (so is Blackpink's Lisa) are probably already makeup-savvy enough to know that there's no better trend to try out this Fall Winter than a dark, rusty-red lip. A rusty red color falls within an orangish-brown to red spectrum, leaning towards a red color tinged with a rusty, copper-like undertone. Don't worry about your complexion; a rusty-red lip will complement both fair and dark skin tones. You can also wear a matching wash of orange-tinged color on your lids for just the perfect final touch.
Hot pick for you: MACQUEEN's Air Kiss Lipstick — MLBB Coral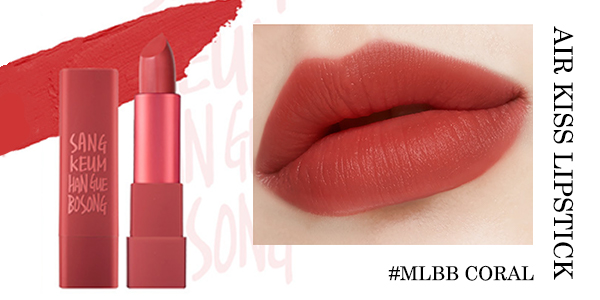 ---
So we've done the legwork for you and found some spot-on MACQUEEN's lipsticks and lip tints for you (up to 15% off until Jan 7 - don't miss out!) to achieve the perfect reds; all you have to do this winter is to work them out on your lips and have fun! Complete your whole makeup with mascara, blush and eye shadow, and share your looks with us on Instagram by tagging us (@stylevana_sv).