If brighter, firmer, and overall younger-looking skin is your #SkinGoal in 2021, we have two words for you: Vitamin C. This nutritious-sounding skincare ingredient is more than just a potent health-enhancing element, it's also a skin-enhancing antioxidant that will help you combat skin conditions like skin inflammation, hyperpigmentation and sun spots. So, in honor of National Vitamin C Day, we're laying down everything you NTK about Vitamin C and see how this unsung hero can be the game-changer in your skincare journey!
---
What is Vitamin C, really?
Vitamin C is a powerful antioxidant that is found naturally in fruits and vegetables like oranges, lemons and anything citrus-y. Other than the yummy factor, this hype-worthy skincare ingredient is also as skin-loving as you can imagine, especially in the eyes of many skincare junkies, because of its skin-brightening properties. In the world of K-Beauty, you will most likely find Vitamin C serums to be the #1 hottie on the radar, followed by Vitamin C moisturizers, toners, and face mask sheets.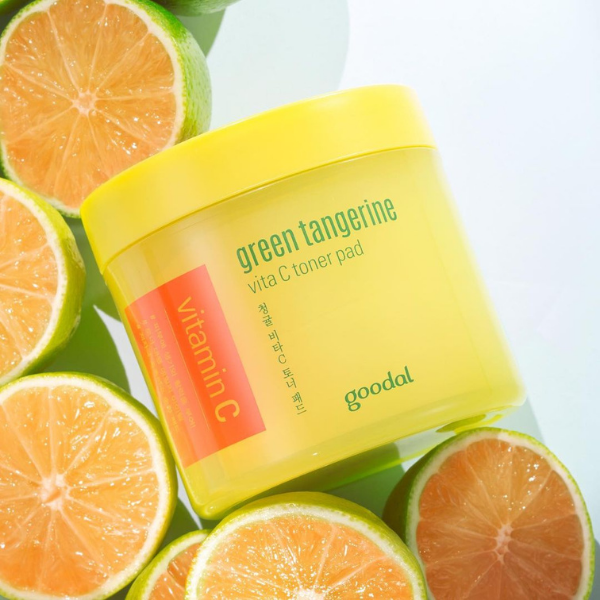 Courtesy of Korean Skincare Brand - Goodal
The first and most famous "alias" you should learn of this ingredient is L-ascorbic acid vitamin C, one of the very pure and active forms of Vitamin C derivatives. Others include sodium ascorbyl phosphate, ascorbyl palmitate, retinyl ascorbate, tetrahexyldecyl ascorbate, and magnesium ascorbyl phosphate, which are all Vitamin C derivatives combined with other ingredients to keep the vitamin C stable when applied to the skin.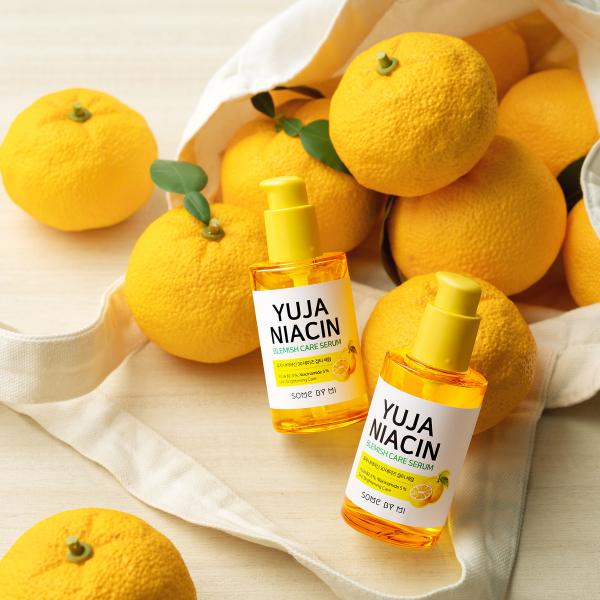 Courtesy of Korean Skincare Brand - SOME BY MI
Vitamin C Benefits
1. Fights off free radicals: Vitamin C's potent antioxidant properties protects the skin against free radicals such as UV sunlight, pollutants and other external stressors that can damage the dermis of the skin as well as moisture barrier.
2. Prevents oxidative stress: Slowing down visible signs of aging is one of the many vitamin C benefits for skin. Skincare experts recommend applying a thin layer of Vitamin C serum to the face every day to prevent wrinkles and fine lines as it also promotes collagen production.
*Vitamin C skincare products are generally safe for daily use. However, do not use it in high concentration, especially if mixed with other acids, as it can be irritating to the skin.
3. Lightens dark spots: Vitamin C works wonder for people struggling with skin pigmentations and helps lighten dark spots and discoloration.
---
Read this, if you have sensitive skin…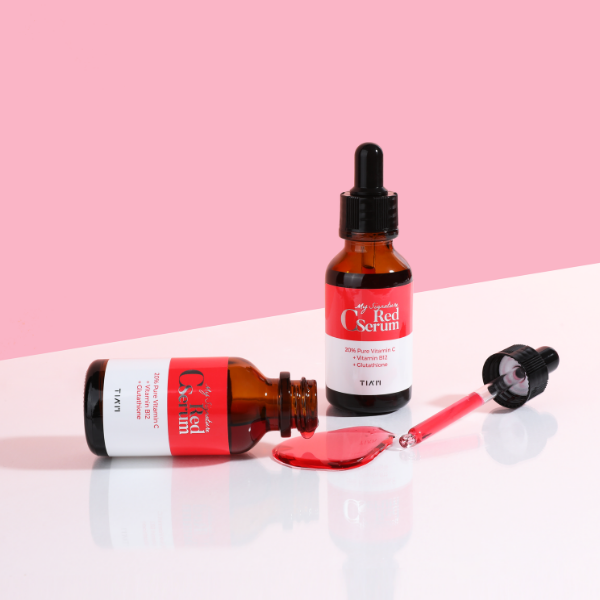 Courtesy of Korean Skincare Brand - TIA'M
Vitamin C is inherently reactive and can be a bit triggering when applied to sensitive skin. Skincare experts suggest that people with extremely sensitive skin should avoid Vitamin C serums or other Vitamin C skincare products that are in high concentration. You should also seek a board-certified dermatologist to find a brand or vitamin C skincare product that is best suited for your skin type.
---
How to use Vitamin C for skin?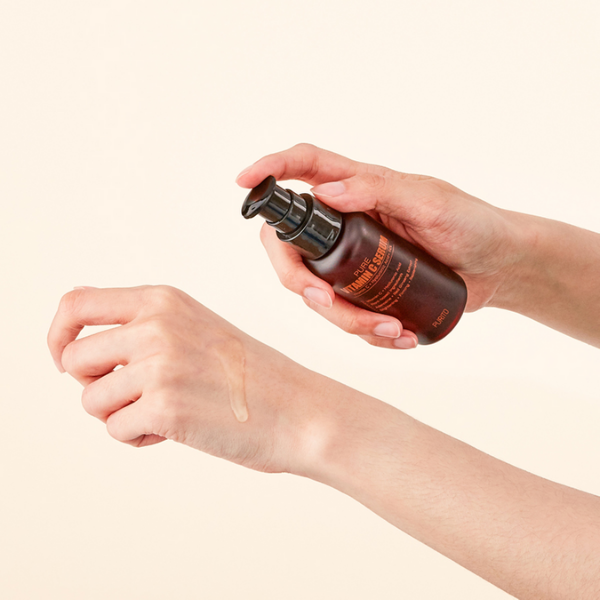 Courtesy of Korean Skincare Brand - PURITO
With all those Vitamin C benefits in mind, there are lots of ways to use Vitamin C for skin that will protect and benefit your overall skin health. From Vitamin C serum and Vitamin C oil to toner and face mask sheets, here are the best Vitamin C skincare products you can use in your everyday skincare routine.
No. 1
BANILA CO - Clean It Zero Cleansing Balm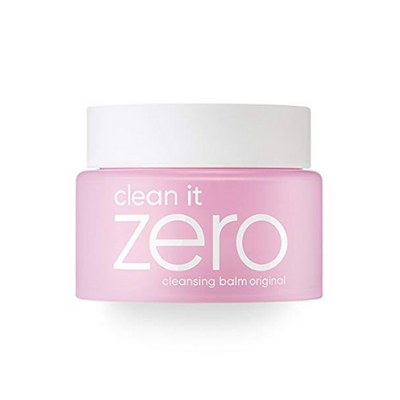 Courtesy of Korean Skincare Brand - BANILA CO
Stylevana Review: Stubborn makeup doesn't stand a chance when it comes to this BANILA CO cleansing balm. This cult-favorite Korean cleanser (and the brand's very own bestseller) is renewed with natural ester oil and skin-friendly Vitamin E acetate instead of mineral oil and butylated hydroxytoluene so it can be used on all skin types, even kids! Not to mention this 3-in-1 cleansing balm has a Vitamin C-rich formula that will naturally exfoliate and brighten up your skin while leaving it hydrated after every smooth cleanse, thanks to the acerola extract.
---
No. 2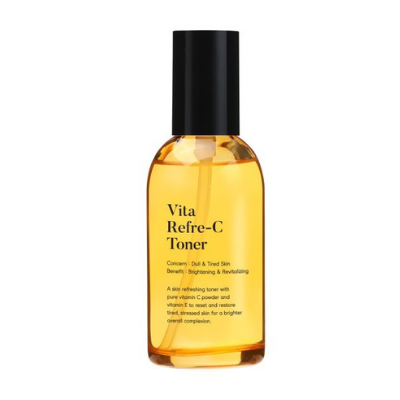 Courtesy of Korean Skincare Brand - TIA'M
Stylevana Review: On the days when your stress-worn skin needs a recharge, TIA'M's Vita Refre-C Toner has got your back. Featuring a blend of antioxidant-rich vitamin C powder and vitamin E, this Korean toner works to protect the skin from free radicals and skin aging, and helps revitalize and reset your skin for a more vibrant and healthy-looking appearance. Also, if you're currently struggling with hyperpigmentation, this skin-refreshing face toner might be the game-changer you've been looking for.
---
No. 3
Rohto Mentholatum - Rohto Melano CC Concentration Measures Essence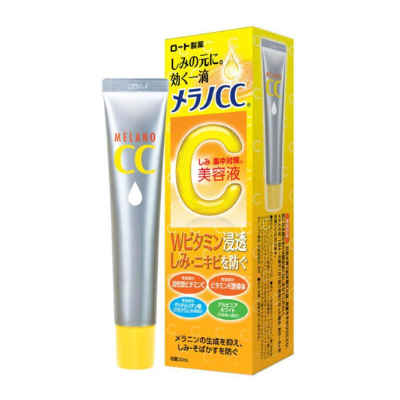 Courtesy of J-Beauty Brand - Mentholatum
Stylevana Review: The fast-acting Rohto Melano CC Concentration Measures Essence has earned its iconic status from J-Beauty lovers around the world for its mighty power to improve acne scars and dark spots. This beloved Vitamin C essence is loaded with skin-loving Vitamin C + Vitamin E derivatives that address hyperpigmentation issues and help neutralize incoming free radicals that can cause oxidative damage to the skin, including harmful UV rays and other external stressors. Its super-lightweight texture also makes it easy to introduce into your existing spring skincare routine.
---
No. 4
SOME BY MI - Galactomyces Pure Vitamin C Glow Serum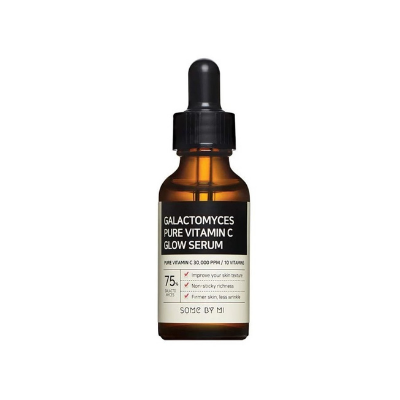 Courtesy of Korean Skincare Brand - SOME BY MI
Stylevana Review: What are the chances of seeing TWO all-star ingredients in ONE bottle? Cue the SOME BY MI Galactomyces Pure Vitamin C Glow Serum, a nutrient-rich booster shot + skin-quencher your lacklustre skin has been dying to meet. This vitamin C serum features an all-star team of ingredients including 75% of Galactomyces + 30,000ppm of Pure Vitamin C, both of which are powerhouse ingredients for brightening and elasticity care. It also helps restore your complexion's youthful radiance and smooth your skin texture.
---
No. 5
Goodal - Green Tangerine Vita C Dark Spot Serum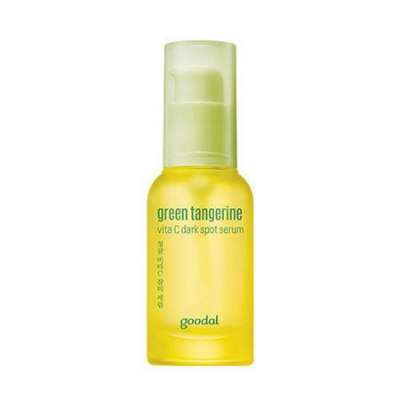 Courtesy of Korean Skincare Brand - Goodal
Stylevana Review: Green tangerine dream, bottled in one glorious Vitamin C serum by our recent cult-favorite Korean skincare brand Goodal. Packed with 70% green tangerine extract full of Vitamin C derivatives, this wonderworking Vitamin C serum is definitely a solid choice to help you fade dark spots on concentrated areas after any of your breakout acne cycles. You can get ready to kiss those unwanted pigments goodbye with this one as your bedside staple.
---
No. 6
PURITO - Sea Buckthorn Vital 70 Cream (New Formula)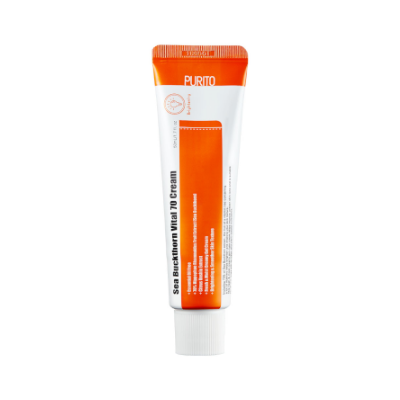 Courtesy of Korean Skincare Brand - PURITO
Stylevana Review: If you're already a fan of the PURITO Vitamin C serum, you should pair it with the PURITO Sea Buckthorn Vital 70 Cream to double up the vitamin dose. This Vitamin C cream is spiked with 70% Sea Buckthorn extract, aka the Fruit of Vitamin Tree, which is rich in vitamins such as C, E, B1, B2, and K to helps brighten your skin tone and visibly smooth skin's texture. Better yet, this gel-textured face cream is also spiked with Niacinamide, meaning it's your fast track ticket to skin that's more hydrated and healthy.
---
No. 7
make p:rem - Comfort me. Brightening hole mask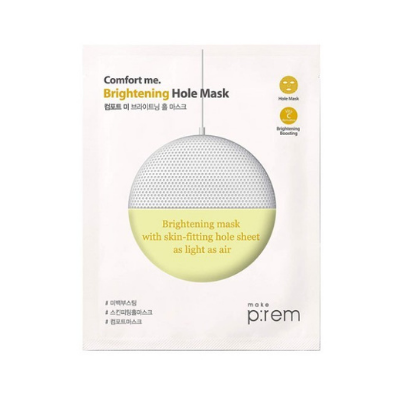 Courtesy of Korean Skincare Brand - make p:rem
Stylevana Review: A minimalist's favorite, the make p:rem Comfort me. Brightening hole mask is a great pick-me-up that delivers a boost of firmness and hydration for your weekly (or daily, if you're a hard-working masker like some of us) sheet mask treatment. This skin-fitting face mask sheet features EWG green grade ingredients packed with the mineral-rich wheat sprout extract + vitamin C derivatives to boost radiance and even your skin tone.
---
So little time, yet so many vitamin C serums and vitamin C goodies to try... Pick your most-favorite vitamin C bestsellers to refine your Korean skincare routine starting today!
Disclaimer: We strongly recommend anyone with problematic skin conditions to seek professional advice from dermatologists and sort out what ingredient works best for your skin type to get the result you want.