If you've spent the entire 2020 reflecting on your self-care routine with that much me-time lying around, 2021 will be the year you manifest it. The first step? Treat your body to the perfect body care products because it simply deserves the best. From body lotions to body scrubs, here's a list of bestselling body care essentials to help you coddle, smooth, and protect every inch of your skin throughout the season.
---
No. 1
ILLIYOON - Ceramide Ato Concentrate Cream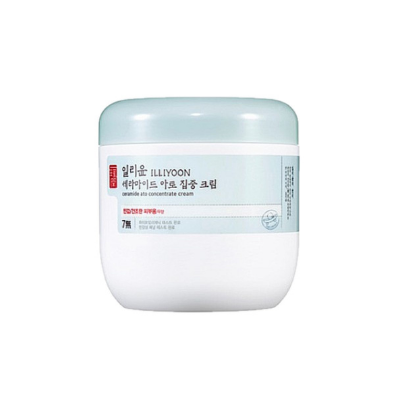 Courtesy of Korean Brand - ILLIYOON
A good body care product doesn't have to feel heavy to do its job, take it from ILLIYOON's Ceramide Ato Concentrate Cream. Featuring Ceramide Skin Complex™ (a patented ingredient jointly developed by Amorepacific and AESTURA), this lighteight body moisturizer is an underrated miracle worker when it comes to strengthening your skin barrier. It encapsulates ceramides that form the skin barrier, helping to deliver and absorb valuable ingredients deep into the skin. That's why when you apply the cream to your skin, you can see and feel the little white watery flakes sink and absorb into your skin.
---
No. 2
SKINFOOD - Honey Rich Body Essence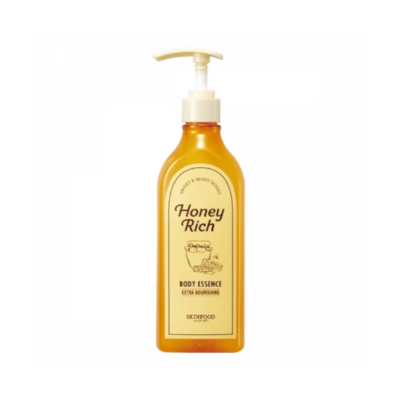 Courtesy of Korean Brand - SKINFOOD
If you're in the mood to lavish your body with an ultra-nourishing body care holy grail, consider SKINFOOD's Honey Rich Body Essence your next add-to-cart favorite. Enriched with honey + shea butter, this body care product can very well serve as a luxed-up pick-me-up to pamper your post-shower skin with a radiant honey-kissed glow. Take this as a sign to indulge yourself in a self-care ritual that can relax and soothe your body.
---
No. 3
MEDI-PEEL - Naite Thread Neck Cream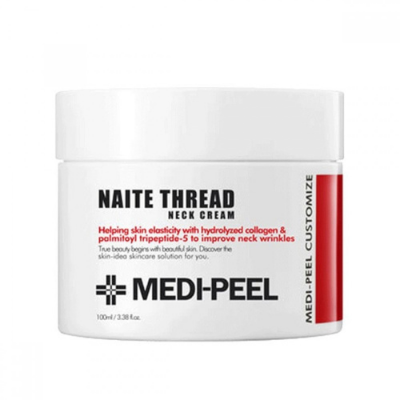 Courtesy of Korean Brand - MEDI-PEEL
Alright, time to file those saggy neck skin under the lost pile because MEDI-PEEL's Naite Thread Neck Cream is putting an end to those tell-tale sign of aging for you. This neck cream is formulated to deliver essential nutrients to nourish, firm and brighten delicate neck skin, thanks to its rich formula packed with hydrolyzed collagen, niacinamide and adenosine. With tens of thousands of extractable collagen molecules, this body care product will help you improve neck wrinkles while keeping your skin elastic and smooth.
---
No. 4
BONAJOUR - Coconut Body Lotion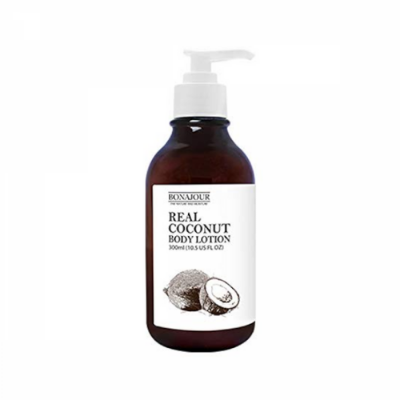 Courtesy of Korean Brand - BONAJOUR
Enriched with Coconut Oil and Apricot Kernel Oil, BONAJOUR's Coconut Body Lotion provides a day's (or night's) worth of moisture that will make you look forward to reapplying it again and again. Its highly nourishing blend of oil makes it the perfect moisturizing hero for dry flaky skin, not to mention its potent formula to soften the skin. One more reason to love it? This body care product is cruelty-free and free from harmful, irritating ingredients such as parabens, fragrance, synthetic alcohol and sulfates.
ALSO READ: Bonajour: What is the Best Vegan Skincare Product for Your Skin Condition?
---
No. 5
RiRe - All Kill Refresh Body Scrub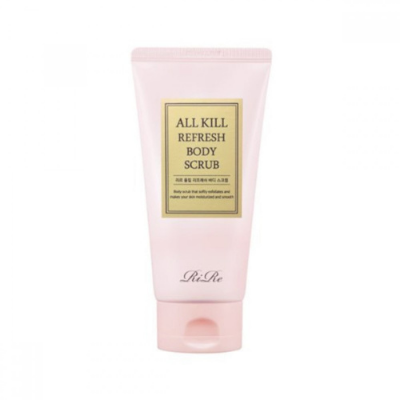 Courtesy of Korean Brand - RiRe
ICYMI, the skin on your body needs exfoliation just as much as the skin on your face. And if you want serious buffing. RiRe's All Kill Refresh Body Scrub will get the job done for you. Formulated with a blend of super-fine walnut powder, this body scrub helps gently remove dead skin cells while smoothing the skin's texture to minimize dullness. It is also enriched with plant-based oils and extracts to nourish and moisturize your skin without being over-stripping.
---
No. 6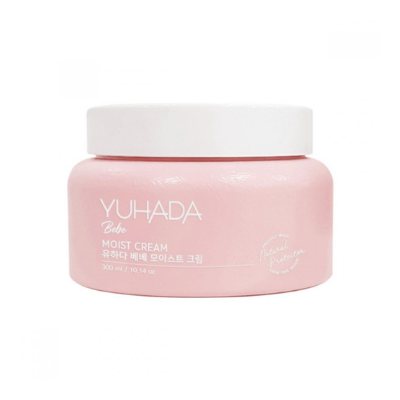 Courtesy of Korean Brand - YUHADA
YUHADA's Bebe Moist Cream is a very solid choice if you're looking for a non-irritating, fragrance-free body care product for your little ones. It targets the driest and roughest skin out there with its natural yet powerful all-star ingredient base: Calamine Powder, Jojoba Oil + Centella Asiatica. This pH-balanced body care product is designed to moisturize and soothe baby's sensitive skin while delivering a perfect layer of hydration to keep your little one's skin supple and soothed after a hot bath. It is formulated with EWG Green Grade ingredients and free from artificial fragrance.
---
No. 7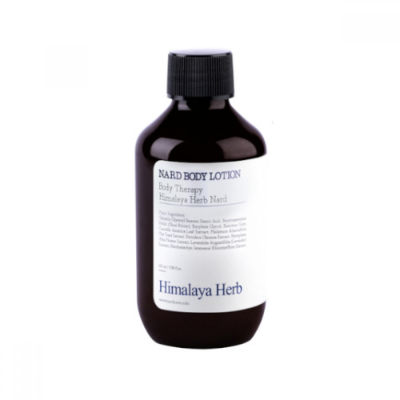 Courtesy of Korean Brand - Nard
Harnessing the potent vitality of Nard herb from Himalaya, Nard's Body Lotion aims to deliver rapid hydration for dry skin. It's loaded with tons of dryness-canceling, vitamin-rich ingredients such as panthenol and shea butter that will leave your skin healthy, shiny, and supple.
---
No. 8
Dr. Jart+ - Ceramidin Body Oil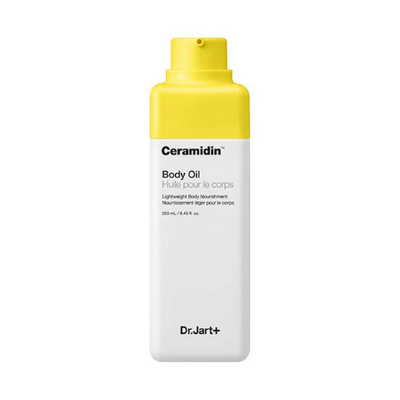 Courtesy of Korean Brand - Dr. Jart+
With a few drops of Dr. Jart+'s Ceramidin Body Oil, your post-shower skin will feel so moisturized that it feels like being wrapped with a hydration protective shield. For that, you will have 5 kinds of ceramide to thank for - an hero ingredient that is known for retaining moisture. We highly recommend mixing a few drops of the body oil with Dr. Jart+'s Ceramidin Body Lotion to make create the perfect blend to treat your dry skin.
---
No. 9
Benton - Shea Butter & Coconut Body Lotion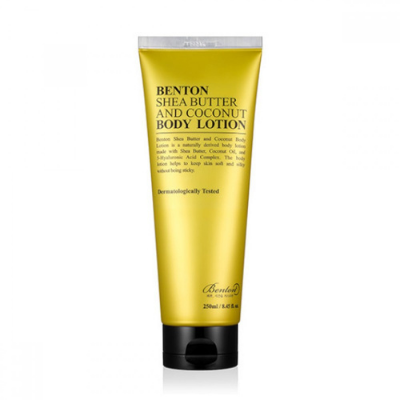 Courtesy of Korean Brand - Benton
If you hate waiting for heavy body lotion to fuly absorb before you put on your PJs, Benton's Shea Butter & Coconut Body Lotion is absolutely for you. Its blend of coconut oil and shea butter will leave your skin utterly soft and absorbs immediately without any residue. It also helps improve skin's moisture retention, while encouraging a balanced water-oil level. What's more: this nourishing body lotion is also free of silicones, artificial fragrances and PEG surfactants.
---
No. 10
Utena - Juicy Cleanse Body Salt Scrub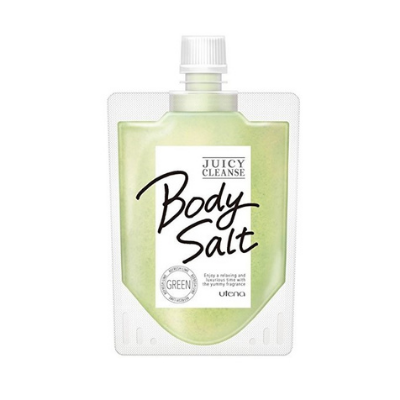 Courtesy of Korean Brand – Utena
Best Body Scrub with Fresh Flavor
Every flavor for every mood — Utena's Juicy Cleanse Body Salt Scrub comes with 5 different juicy flavors: Berry, Lime, Grapefruit, Peach and Milk. This body care prodcut uses cold pressing technology to extract natural essence from fresh fruits and preserve the original fresh fruit ingredients. It relies on natural salt particles to polish away rough patches and dead skin cells.
---
Finally nailed down the essentials for your post-shower routine? Or still on the hunt for something more? Explore more body care products with Stylevana to make your body feel loved and pampered!