You may have been staying home most of your time for a while, but staying indoor doesn't mean you are free from the evil hands of the sun's harmful rays. Don't even mention there are times you need to go out for some essential errands. With summer just around the corner, it's always better to be prepared for the sun-care season with the high SPF-rating sunscreens because sun damaged skin can be a nightmare.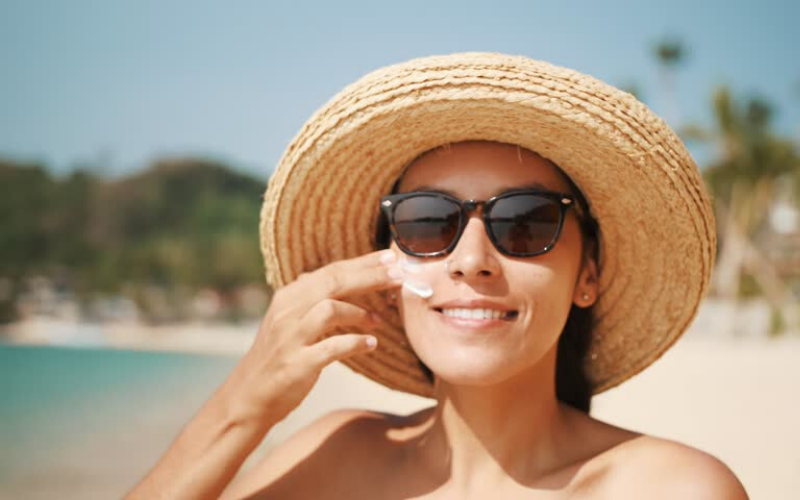 Choosing the right sunscreens for your skin concern to avoid sun damaged skin can really save the day during summer, no matter if it is a sunscreen spray or sunscreen lotion, wearing sunblock helps protect your skin from UV exposure and reduce the chance of getting hyperpigmentation, fine lines and, even more, sun damaged skin. So keep scrolling to check out our list of best sunscreens, waterproof and also non-waterproof ones, with high SPF rating for summer 2020!
---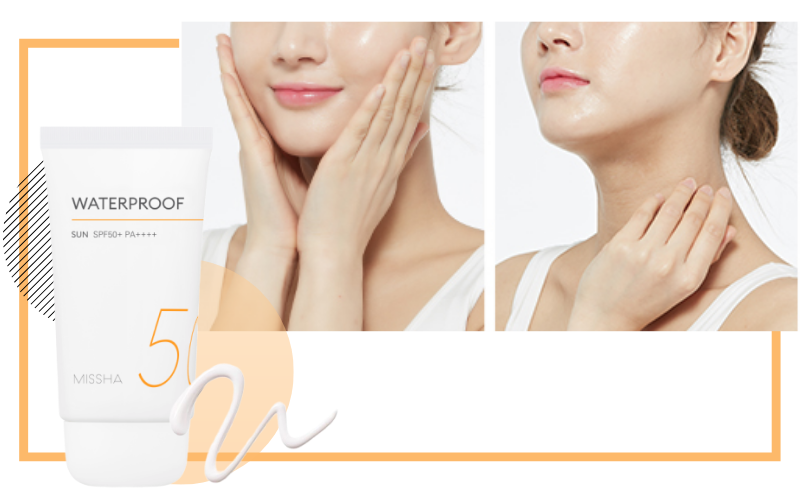 SPF Rating:
50+ PA++++
Key Ingredients:
Oriental Tea Newplex, Edelweiss Extract, Portulaca Oleracea Extract
The greasy texture of sunblock may clog your pores and trigger acne, but UV exposure is actually even worse, which is known to inflame and irritate existing acne and cause melanin production for dark spots and scars. So for acne-prone skin, we recommend MISSHA's All Around Safe Block Waterproof Sun as your summer sunscreen pick.
This MISSHA sunscreen stays in sweat and water and is completely white-cast free with excellent skin adhesion. No more sun damaged skin, even for your acne-prone skin, thanks to its super lightweight layer with a hypoallergenic blocker formula against day-long UV exposure during summer. With hydrating and soothing Edelweiss extract, this waterproof sunscreen from MISSHA glides smoothly onto your skin without clogging the pores and keeps your skin out of harmful UV exposure.
---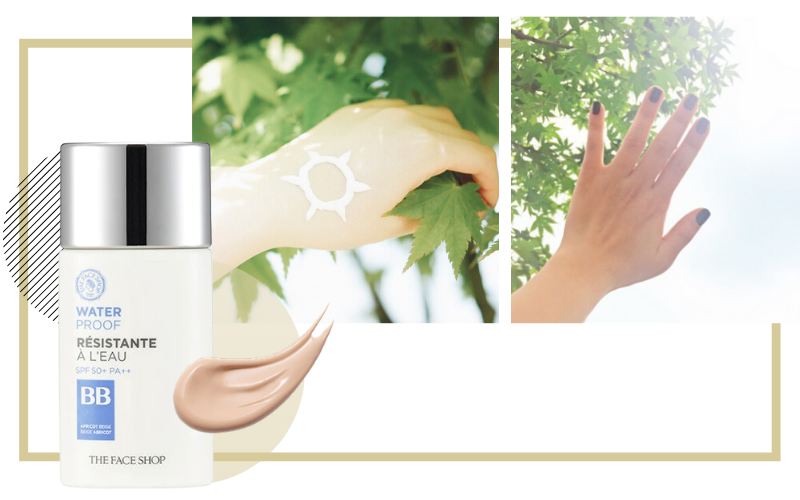 SPF Rating:
50+ PA++
Key Ingredients:
Portulaca Oleracea Extract, Zinc Oxide, Adansonia Digitata Seed Extract
Looking for one product that can provide powerful sun protection and create an instant tone-up filter to brighten and even out your skin tone at the same time? The Face Shop's Waterproof BB sunblock is our summer pick for those who look for an instant glow-up for their dull complexion.
This waterproof sunscreen from The Face Shop combines the cosmetic power of a BB cream with amazing sunblock against sun damaged skin from UV exposure on a summer day, as well as toning up your skin and improving dullness at the same time. This waterproof sunscreen from The Face Shop will definitely be your go-to summer essentials for days when you don't feel like wearing heavy makeup for a casual beach or pool outing. Try it for up to 40% OFF now!
---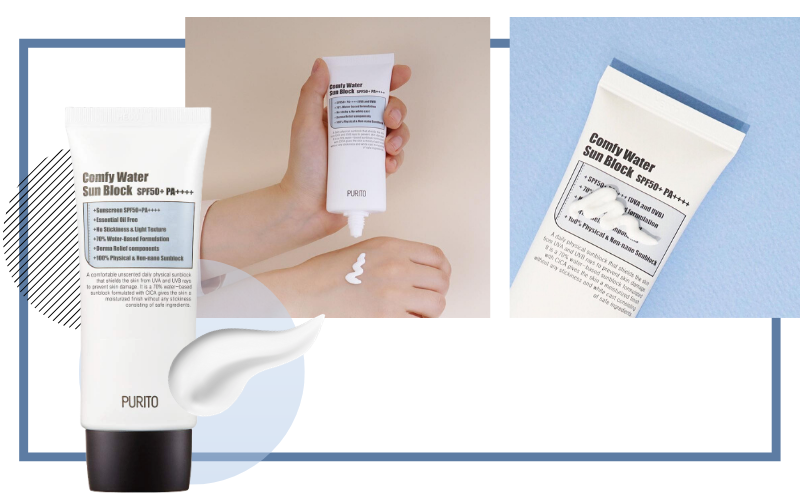 SPF Rating:
50+ PA++++
Key Ingredients:
Water, Glycerin, Niacinamide, Asiatic Acid, Adenosine
Sunblock is often formulated with a bunch of effective chemicals to create a powerful shield to protect the skin from harmful UV exposure, which can aggravate blemishes and irritate sensitive skin at the same time. Our summer sunscreen pick? PURITO's Comfy Water Sunblock - a lifesaver for your sensitive skin.
A daily non-nano sunblock that feels soft and adheres comfortably on your summer skin, this PURITO sunscreen is carefully curated to create a gentle layer on your skin without evil chemicals and manmade scents to block out sunlight for your sensitive skin. Boasting a paraben and fragrance-free formula, this PURITO sunscreen promises to provide solid protection against UVA (PA rating) and UVB (SPF rating) using the brand's proprietary technology to avoid sun damaged skin. Pack this summer sunscreen for 15% OFF now!
---
SPF Rating:
50+ PA+++
Key Ingredients:
Bamboo Water, Phyto-Oligo Oil, African Walnut Oil, Sunflower Seed Oil
Most of the sunscreens with an SPF rating above 50 will pretty much help protect your skin from sunlight-instilled premature aging (a very common skincare problem for sun damaged skin in the summer season). That's why THANK YOU FARMER's Sun Project Water Sun Cream is our best summer sunscreen pick for its anti-aging, moisturizer-meets-sunblock formula.
This anti-aging sunscreen lotion from THANK YOU FARMER features hyaluronic acid to plump the skin and mistletoe extract to help promote the cellular renewal process and more importantly protects the skin from the damaging effects of UV exposure on a summer beach outing. It works like a moisturizing sunscreen lotion, making it even easier for you to apply your daily makeup in the subsequent steps. Try it with up to 50% OFF now!
---
Bonus Sun-Care Tip For Summer:

Don't forget to soothe your sun-kissed skin with some hydrating mist to keep your skin moisturized throughout the day. Besides your sunscreen spray or sunscreen lotion, it's ideal to pamper your skin with face mists that are formulated with calming ingredients like aloe vera, jojoba, and centella asiatica extract.
ADD THESE FACE MISTS TO YOUR SUMMER ESSENTIALS
---
Looking for more waterproof or non-waterproof sunscreen options? Make sure to check out our sunscreen guide for your skin type if you've missed it! Explore our sunscreen collection and celebrate Happy Sunscreen Day with us for some much-needed sun-care awareness ! You can enjoy extra 10% OFF on your $30+ sunscreen orders. Now go watch this Stylevana Youtube video for more sunscreen inspo and step up your SPF game this summer!