When the world is currently getting hyped up by Blackpink's latest single How You Like That, I'm over here obsessing over every Blackpink member's new fashion style. The K-Pop queens might be returning looking like gothic princesses (which we love), but their off-stage fashion styles are just as iconic and buzz-worthy. Staying true to their personal styles, Blackpink members - whether it's Lisa, Jennie, Jisoo, and Rose - are always spotted with the trendiest fashion items. In short, Blackpink does not follow the hottest Korean fashion trends, it's the Korean fashion trends that follow Blackpink.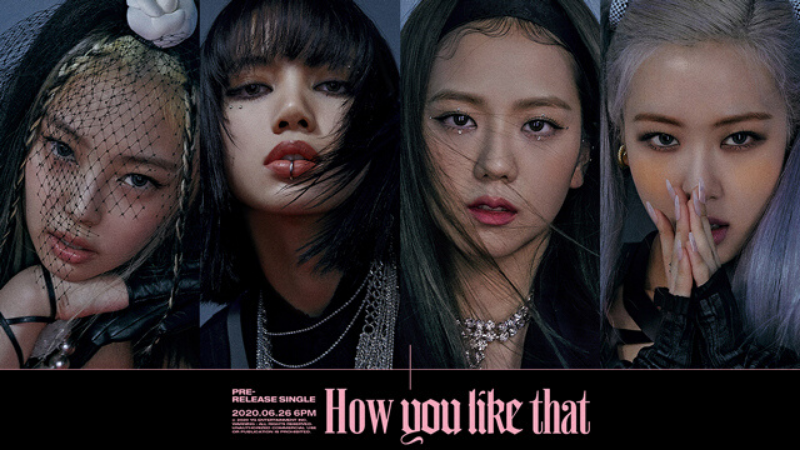 Blackpink's latest pre-release single How You Like That on June 26
Here we're decoding all the summer outfit ideas and fashion tips from each Blackpink member, and see what trendy Korean fashion items we need to stock up on this season!
---
BLACKPINK Lisa
Summer Outfit Essential: Summer Dress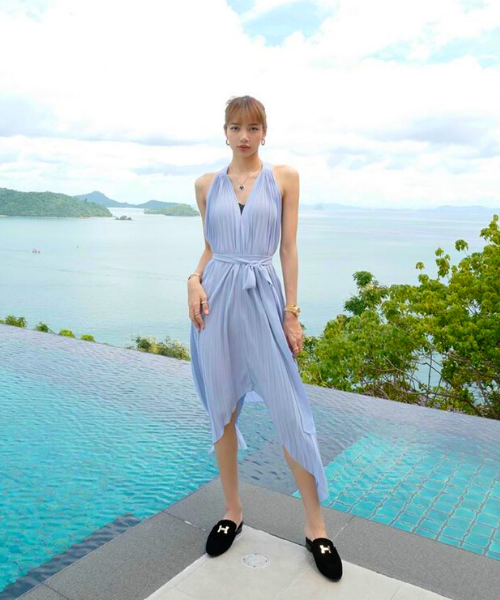 Blackpink Lisa's vacation look with a flowy summer dress
Blackpink Lisa is named as the fashion icon of the group for a reason. Her summer outfit, rendered in a breezy summer dress, exudes an air of "je ne sais quoi" that is perfect for a relaxing vacation look. Now that the one-piece fashion style is back on the Korean fashion radar, Lisa shows us how to wear her pastel one-piece summer dress without looking too understated. Her fashion tip? Just pick a one-piece summer number that features tiny sartorial details like a simple waist-tie, subtle ruffles, or a cute bow that will give your summer outfit an extra feminine uplift.
STYLEVANA Fashion Tips:

Pair your one-piece

summer dress

with sandals or flip flops to look vacation ready

Perfect to wear over your beachwear to look extra flowy for the summer beach date
---
BLACKPINK Jennie
Summer Outfit Essential: All-White Ensemble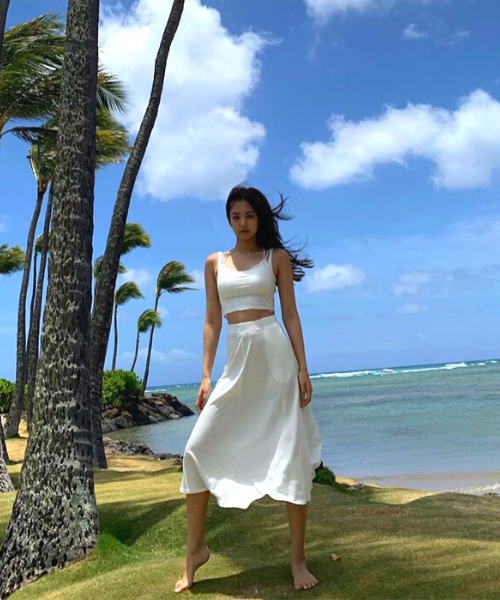 Blackpink Jennie with her all-white ensemble for the perfect summer style
The monochrome fashion style is taking over the Korean fashion scene in 2020, and this summer's no exception. Another vacation-ready summer outfit to steal is Blackpink Jennie's all-white ensemble. Simply wear a high-waisted white midi skirt topped with a cropped cami top that will refine and elongate your figure. Yes, this summer outfit is just as effortless as Blackpink Jennie's usual fashion style.
STYLEVANA Fashion Tips:

---
BLACKPINK Jisoo
Summer Outfit Essential: High-Waisted Mini Skirt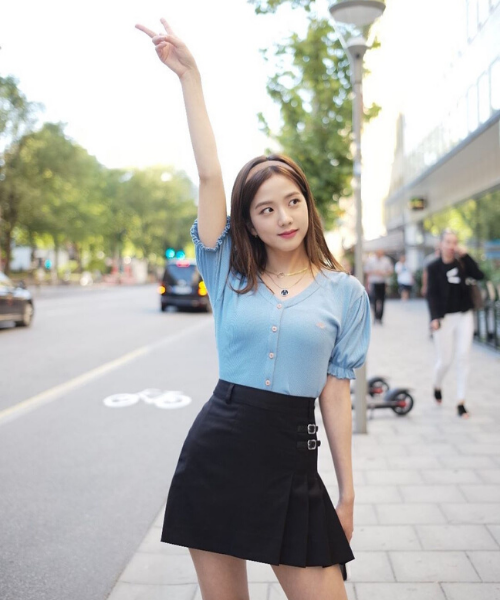 Blackpink Jisoo showing off her girly-chic fashion style with a high-waisted mini skirt
The forever-classic, waist-hugging mini skirt is pretty much a staple for any girly summer outfit. Learn from Blackpink Jisoo and her playful girly-chic fashion style. She completes her downtown look with a high-waisted mini skirt endered in the perfect A-line silhouette. This covetable everyday fashion item can be effortlessly matched with a tonal top for streetwear-friendly appeal.
STYLEVANA Fashion Tips:

Match the

mini skirt

with a puff sleeve top or any

fashion item

with ruffles to amp up the girly appeal

If you want to refine your figure, keep these 3 elements in mind: A-line + classic black + high-waisted
---
BLACKPINK Rose
Summer Outfit Essential: Oversized Tee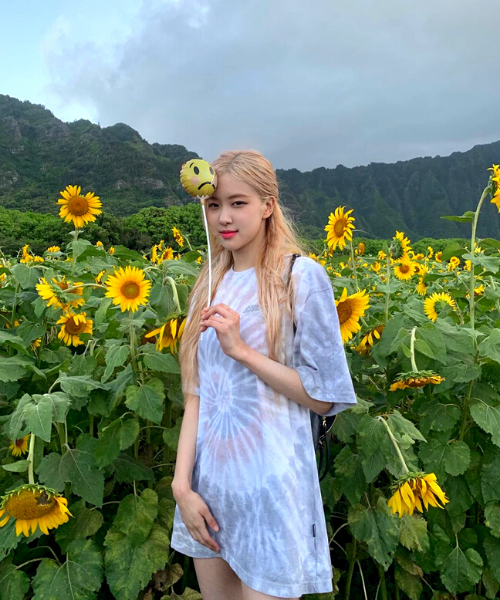 Blackpink Rose rocking an oversized tee for her summer picnic adventure
Oversized tee is a popular go-to fashion style among girls who have a petite figure. The loose-fitting number adds a cute touch to a petite girl's outfit. Blackpink Rose is seen with an oversized tee as her vacation-ready summer outfit. Like her, you can pick a patterned or slogan-print oversized tee that can be worn in a dress-like fashion (shorts are optional at this point, depending on how lengthy your oversized tee goes). Easy to match and quick to style, this summer outfit essential is also one of the staples for the "boyfriend" look that girls try to mimic.
STYLEVANA Fashion Tips:

Wear this simple summer outfit essential with a pair of combat boots for that cute and boyish look
---
Now that you've seen the breakdown of each Blackpink member's summer outfit inspo, which fashion style and fashion item are on your wish list? Well, don't worry. You can browse and explore Stylevana's fashion closet to find your perfect summer outfit. From basic tees (up to 60% OFF now), summer dress, to mini skirt, and accessories, you'll be able to put together a summer-chic fashion style that turns heads on the street. Are you ready for a summer fashion haul to refresh your wardrobe? I know I am!