Your 2020 glow-up is happening, trust me. Right now, you're just one exfoliator away from achieving gorgeous, glowing skin. Ask any skin care experts, they will tell you that a good exfoliator is an essential part of any skin care regime, especially if you're a K-Beauty junkie like us. Exfoliation promotes cell turnover, allowing old dead skin cells to shed and make room for new healthy skin to grow. But the thing is, it takes time and effort to figure out which exfoliator works best for you, or what ingredients you should be looking for in your exfoliator. That's why I've rounded up 10 best selling exfoliators you should look out for this year. So, consider this your ultimate guide to exfoliating your way to gorgeous, glowing skin and keep scrolling!
---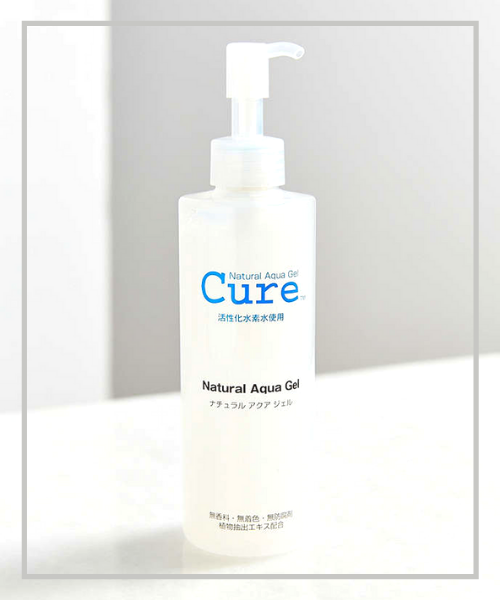 Best Exfoliator for Baby Soft Skin
Not a brand-new seasonal pick but definitely a cult-favorite classic that has earned its place as the no.1 exfoliator in Japan. This Cure Natural Aqua Gel is sold every 12 seconds and gives the most thorough exfoliation that leaves your skin smooth like a first-born baby. This skin care solution works exceptionally well for oily skin type and people with pore concerns. That's why our beloved Stylevana shoppers always keep coming back for it – it's got true staying power.
---
COSRX - AHA 7 Whitehead Power Liquid
We love an exfoliator that does hydration and brightening at the same time. Upgrade your skin care routine with COSRX's AHA 7 Whitehead Power Liquid if your skin is dry and flaky all year around. This liquid exfoliator features 7% AHA (among other natural AHA ingredients like apple fruit water) and hyaluronic acid with a mild formula that is perfect for dry to combination skin. It helps enable faster cell turnover and removes dead skin cells on the outer layer of skin, revealing a brighter, smoother complexion without irritation. Save 10% on this COSRX exfoliator now!
---
iUNIK - Lime Moisture Mild Peeling Gel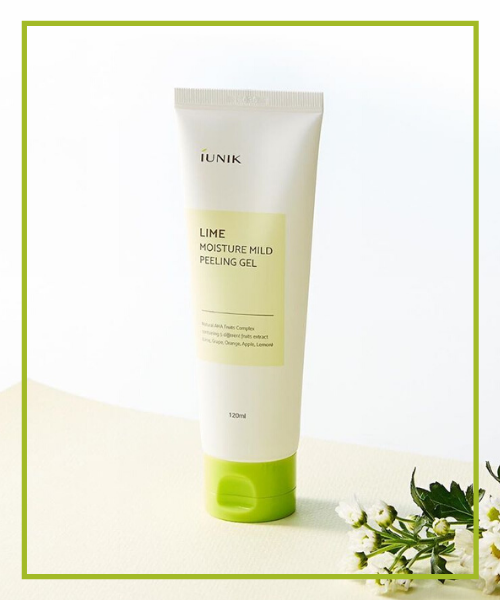 Best Gentle Exfoliator for Sensitive Skin
Vegan, EWG Green Safety approved, AND hypoallergenic… this iUNIK Lime Moisture Mild Peeling Gel definitely checks all the boxes for your sensitive skin. With a clear, jelly-like texture, this iUNIK peeling gel achieves mild but effective exfoliation and helps clear your whiteheads and blackheads without irritating your sensitive skin, thanks to the highly-soothing ingredient Centella Asiatica. Perfect for your post-shower skin care routine, this iUNIK exfoliator is ideal to be used twice a week to leave your skin more smooth and refreshed.
---
TONYMOLY - Floria Brightening Peeling Gel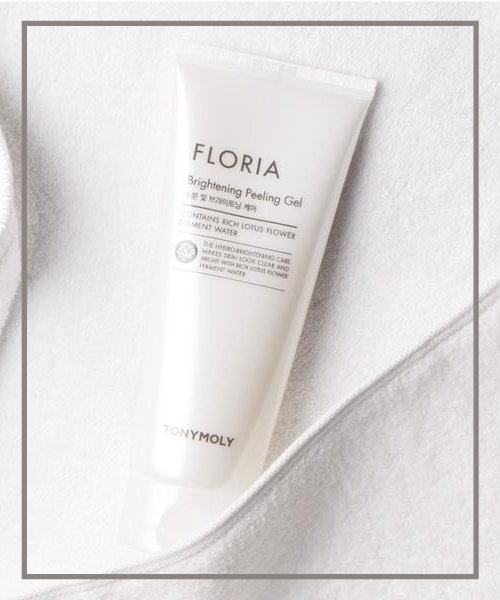 Best Exfoliator for Skin Brightening
Boasting a unique gel-type formula, TONYMOLY's Floria Brightening Peeling Gel definitely wins in the skin-brightening department. This exfoliator is a hydro-brightening peeling gel that gently exfoliates your skin with floral and fruit extracts, which means no harsh microbeads or gritty granules that could irritate your skin. You'll also love its fermented formula for skin-brightening, which includes lotus flower water and pearl powder that are all packed with antioxidants, minerals, and vitamins to brighten your complexion. Add this TONYMOLY exfoliator to your skin care line-up with UP TO 50% OFF now!
---
RiRe - All Kill Refresh Peeling Gel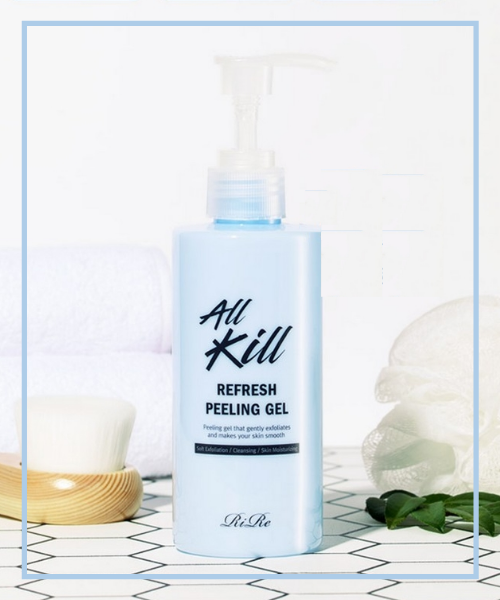 Best Exfoliator for Morning Skin
If you prefer doing your exfoliation in the morning, start your skin care routine with RiRe's All Kill Refresh Peeling Gel to feel refreshed and ready for the day. Its hypo-allergenic, low-irritation formula feels super comforting to your morning skin and helps peel away all the stubborn dead skin cells and excess sebum that is accumulated overnight. With all the hydration-packed and soothing ingredients like centella extract and green tea extract, this RiRe exfoliator keeps your skin hydrated throughout the day. Shop it at 15% OFF now - you know you need it.
---
Secret Key - Lemon Sparkling Peeling Gel
Enriched with plenty of natural citrus ingredients, Secret Key's Lemon Sparkling Peeling Gel helps remove dead skin cells while nourishing and brightening your skin with vitamin C and pectin after exfoliation. It is also infused with carbonated water which makes it even more refreshing on the skin. Infused with Centella and aloe vera leaf extracts, this Secret Key exfoliator is a skin care must-have for sensitive skin.
---
BEAUTY OF JOSEON - Apricot Peeling Gel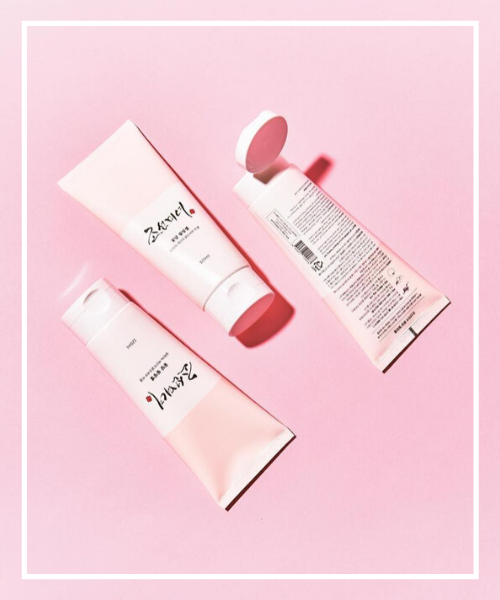 Skin-loving with a fruity touch, this Apricot Peeling Gel from BEAUTY OF JOSEON has more vitamin nutrients than your skin could ask for when it comes to exfoliation. What makes it the best peeling gel exfoliator this season is that it refreshes your skin with all kinds of revitalizing fruit extracts (that are also gifted by our mother nature) like Apricot, Plum, and Apple. This exfoliator from BEAUTY OF JOSEON contains Vitamins A, B, C & E which help unclog your pores, heal damaged skin, and most importantly, brighten your complexion in the most natural way possible.
---
The Face Shop - Jeju Volcanic Lava Pore Scrub Foam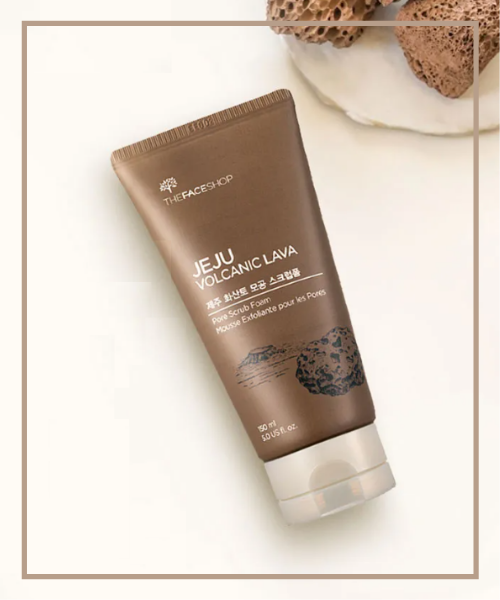 Best Cleansing Exfoliator for Blackheads
Featuring Jeju Volcanic Lava, this pore scrub foam from The Face Shop doubles as an everyday cleanser that boasts impressive pore-care ability for your skin care regimen. You'll love the thick and creamy texture mixed with tiny silica particles that are super gentle on the skin. You'll love how well this exfoliator foams up and deep-cleanse your pore with a rich, bubbly lather. Not only does it remove dead skin cells, it also scrubs away blackheads and whiteheads to keep your skin smooth and radiant every day.
---
Isntree - Clear Skin 8% AHA Essence
Best No-Rinse Exfoliating Essence
Good news to all the lazy-heads out there, we found the perfect exfoliator that runs a "no wash-off" policy. And it's Isntree's Clear Skin 8% AHA Essence. Featuring mostly water-soluble and irritant-free ingredients, this Isntree exfoliating essence removes keratin from the floated skin surface and helps restore your dull skin to a clear, lustrous complexion. You'll love how absorbent it feels on your skin, so definitely give this Isntree exfoliating essence a go - 15% OFF now - if you want bouncy skin for life!
---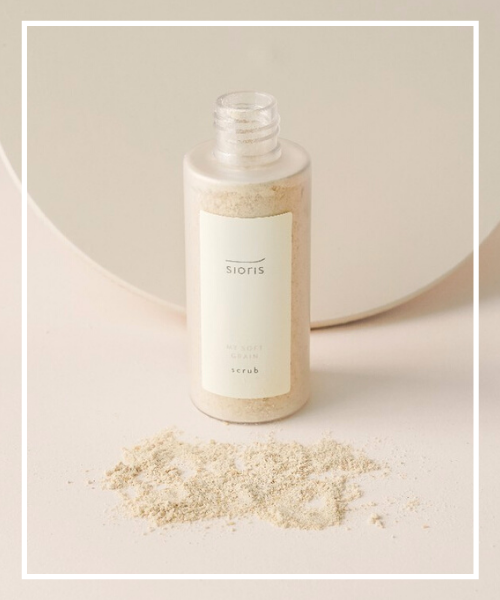 Doesn't this Sioris facial scrub look like a snack? Well, a snack for your skin indeed. Sioris's My Soft Grain Scrub is a gentle grain-based scrub that helps to cleanse pores and remove dead skin cells without irritating skin. Formulated with oats and rice, this exfoliator harnesses great medicinal and organic power to heal and hydrate your skin with a fresh, low-pH formula. This exfoliator is best used with Sioris's Cleanse Me Softly Milk Cleanser to achieve the best smooth-skin result. Try it now for 20% OFF - it's worth it, trust me!
---
Found your perfect match yet? Explore our FULL exfoliator collection and pick your favorite now! Don't worry, you can always count on Stylevana for more amazing deals, like 15% OFF on RiRe, Isntree, and Secret Key! Did I mention you can also bag all your skin care must-haves at 10% OFF? If you need more skin care tips on how to achieve better skin, check out Song Hye-kyo's Sulwhasoo skin care recipe and get your glow on!