Look, it's about time we took a real good look at our skin barrier and gave it the love that it deserves. In case you don't already know, poor or weakened skin barrier is actually the real culprit behind all the skin dramas in your life. Redness, stinging skin, dehydration, and even bad breakouts... These are all signs that tell you to start introducing this one under-rated ingredient to your everyday skincare routine — Ceramide. So, consider this your ultimate cheatsheet to learn everything about this mighty ingredient and see how it can be the game-changer in your skincare journey!
---
What are ceramides, really?
Simply put, ceramide is considered as the best guardian to defend your skin's barrier. Naturally found in skin cells and makes up about 50% of the outer layer of your skin, ceramide belongs to a class of fatty acids called lipids that helps promote cellular function.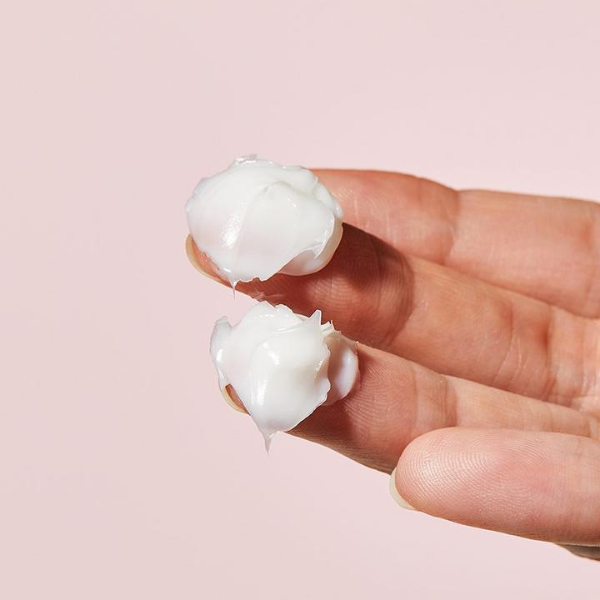 Courtesy of Korean Brand - COSRX
And what do cereamides do?
Ceramide creates a natural barrier to prevent permeability to protect your epidermis from environmental damage, as well as locking moisture into your skin without hydration loss. On top of these promising effects, ceramides are also a great anti-aging ingredient that helps minimise fine lines and wrinkles. If you have more mature skin, add ceramide-containing skin care products to your skin care routine will help reduce the visible signs of aging and improve your overall skin conditions. It is also important to choose the right type of ceramide products based on your skin type.
---
Ceramides VS Niacinamides: What's the difference?
Basically, both ceramide and niacinamide are powerhouse ingredients responsible for strengthening skin barrier with similar skin-restoring power. Niacinamide, on one end, boosts the production of ceramide to ensure skin is plump and protected from external stressors. That's why we can see lots of topical skincare products pair these two ingredients together, and also the reason why there are many bestselling moisturizers with niacinamide and ceramides.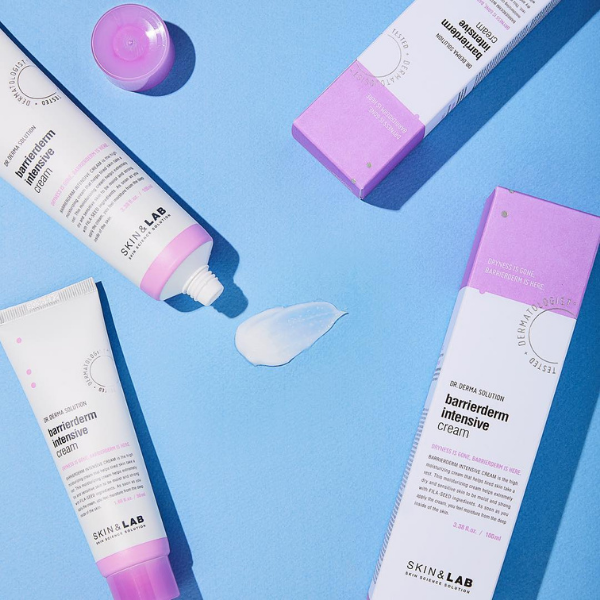 Courtesy of Korean Brand - SKIN&LAB
More commonly known as vitamin B3, niacinamide is an all-star ingredient all on its own. It's most famous for reducing enlarged pores, diminishing signs of aging and treating uneven skin tone. It also helps regulate your skin's oil production so you can stay shine-free any day. So simply put, ceramide is more targeted in reinforcing skin barrier, while niacinamide helps manage skin conditions like acne, rosacea, pigmentation issues, and wrinkles.
---
How to use ceramides for skin?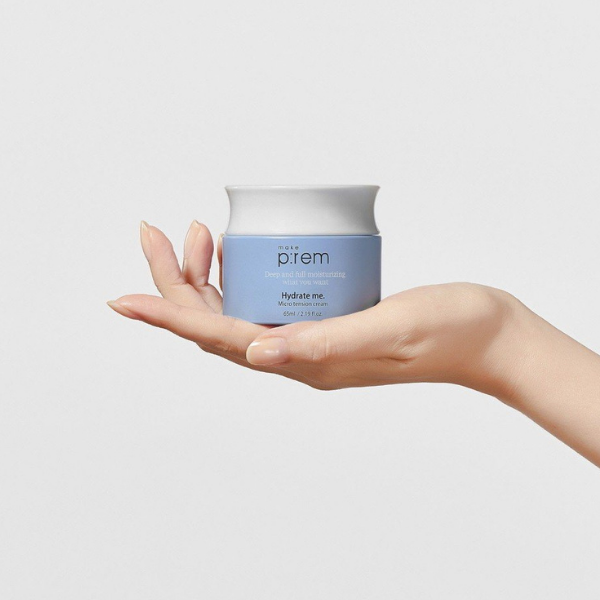 Courtesy of Korean Brand - make p:rem
With all those beauty benefits in mind, ceramide skincare products are as luxurious as they are skin-loving and soothing. There are lots of ways to use ceramides for skin that will benefit your skin barrier. From ceramide cream and ceramide eye cream to ceramide body lotion, here are the best ceramide skincare products you can use in your everyday skincare routine.
No. 1
ILLIYOON - Ceramide Ato Concentrate Cream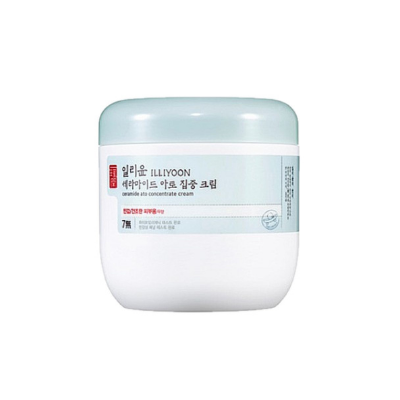 Courtesy of Korean Brand - ILLIYOON
Stylevana Review: A good body care product doesn't have to feel heavy to do its job, take it from ILLIYOON's Ceramide Ato Concentrate Cream. Featuring Ceramide Skin Complex™ (a patented ingredient jointly developed by Amorepacific and AESTURA), this lightweight body moisturizer is an underrated miracle worker when it comes to strengthening your skin barrier. It encapsulates ceramides that form the skin barrier, helping to deliver and absorb valuable ingredients deep into the skin. That's why when you apply the cream to your skin, you can see and feel the little white watery flakes sink and absorb into your skin.
---
No. 2
COSRX - Balancium Comfort Ceramide Cream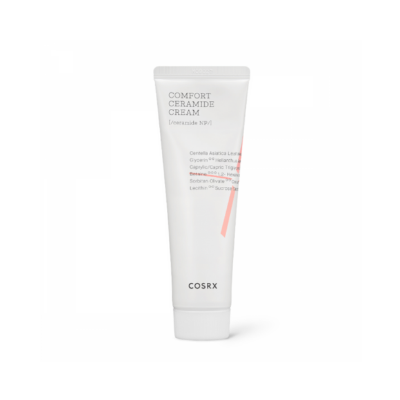 Courtesy of Korean Brand - COSRX
Stylevana Review: On the days when your sensitive skin starts acting up for no reasons (trust us, we've all been there), COSRX's Balancium Comfort Ceramide Cream might be the game-changer you've been looking for. This skin-loving ceramide cream has a buttery-smooth, lightweight texture that feels extremely comforting and gentle on sensitive skin. With 3 types of ceramides under its belt, this powerhouse formula strengthens the broken skin barrier and helps repair damaged skin. This COSRX ceramide cream is also enriched with one of our all time favorite ingredient, Centella Asiatica (medically graded), to recover the oil-water balance of your skin and make your skin look more radiant and elastic.
---
No. 3
TONYMOLY - Wonder Ceramide Mochi Toner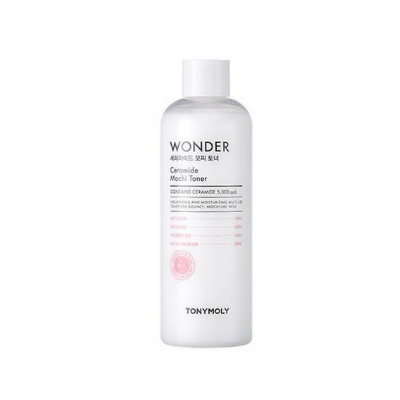 Courtesy of Korean Brand - TONYMOLY
Stylevana Review: There are a lot of things that TONYMOLY's Wonder Ceramide Mochi Toner can bring to the table, and helping you achieve that enviable, K-drama worthy complexion is definitely one of them. Powered by a whopping 5000ppb ceramide (which is A. LOT. for a bottle of toner), this hypoallergenic Korean toner is trading your dull, lacklustre skin for a mocchi-like, no-filter-needed complexion, all thanks to its highly-revitalizing formula. Expect a one-two punch from ceramides (reinforcing skin's moisture barrier on one side) and Centella Asiatica Extract (calming and hydrating the skin on the other end) as it nourishes your rescue-needed skin on all fronts to achieve healthier, smoother, and bouncier skin!
---
No. 4
Mamonde - Ceramide Intense Cream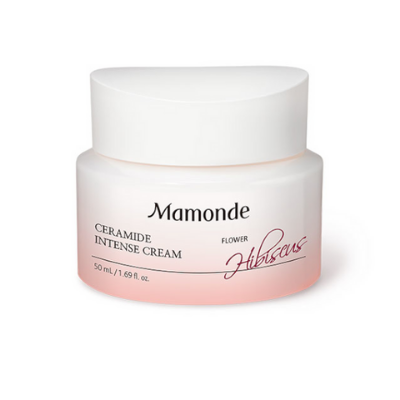 Courtesy of Korean Brand - Mamonde
Stylevana Review: Consider Mamonde's Ceramide Intense Cream the "richer" or more luxed-up version of the Mamonde Ceramide Light Cream when it comes to taking care of your dry, flaky skin. Packed with ceramide NP and hibiscus, this ceramide moisturizer is powered by Mamonde's Double-Moisture Barrier Technology to strengthen the skin's structure with long-lasting hydration. The ultra-rich texture blends in seamlessly with your skin without any stickiness. Not to mention the high concentration of ceramide will protect your skin from external irritants all day long. Sounds like a good skin-mate for dry skin, right?
---
No. 5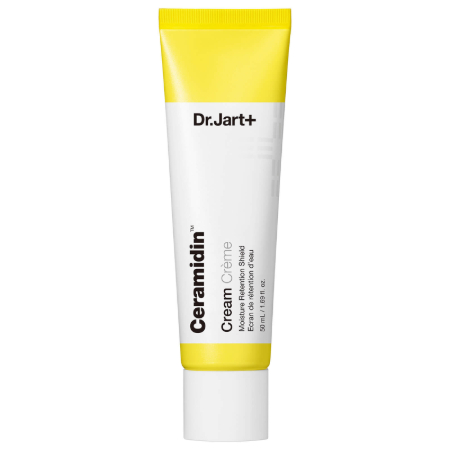 Courtesy of Korean Brand - Dr. Jart+
Stylevana Review: Curated from Dr. Jart+'s most coveted Ceramidin™ skincare collection, the brand's Ceramidin™ Cream is a hallmark skincare product when it comes to strengthening skin barrier and shield from water and moisture loss. Featuring a good-for-the-skin ceramide complex, this ceramide face cream is the ultimate key to having perfectly hydrated skin throughout the winter season. Not to mention the deeply moisturizing formula and the rich-textured cream that dives deep into your dermal layer to deliver intense moisture.
---
No. 6
PURITO - Dermide Cica Barrier Sleeping Pack (New Formula)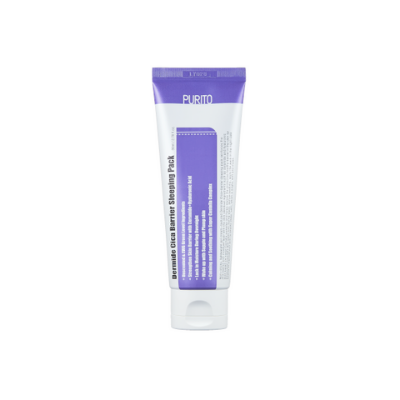 Courtesy of Korean Brand - PURITO
Stylevana Review: For chronically dry skin, the best hydration support your skin barrier could ask for will come from PURITO's Dermide Cica Barrier Sleeping Pack. This sleeping pack serves as an overnight moisturizer with ceramides and hyaluronic acid as it helps relieve and soothe skin exhaustion from daily environmental stressors all night long. It is formulated with skin-identical dream team - hyaluronic acid and ceramides - to form a powerful protective layer and a healthy moisture barrier to keep weakened skin and sleep deprived skin well-nourished and recharged. So if you wake up with a renewed glow on your face the next morning, you'll know who to thank!
---
No. 7
Dr.Ceuracle - Vegan Kombucha Tea Essence
Courtesy of Korean Brand - Dr.Ceuracle
Stylevana Review: Forget other heavy lifters in your skincare routine, Dr.Ceuracle's Vegan Kombucha Tea Essence makes sure it is the hardest worker in the room. Honestly, we're pretty hyped up for Kombucha being on the ingredient list of this ceramide essence as this buzz-worthy tea-derived extract can really help detoxify your skin by drawing out impurities. Perfect for all skin types especially dry, sensitive, and dull skin, this ceramide-rich Korean essence absorbs like a toner and functions as a cream-essence hybrid. Its vegan formula also adds some brownie points to the mix, together with its blend of powerful antioxidants thanks to Camellia sinensis leaf (green tea) water and Schisandra chinensis fruit (omija) extract.
---
No. 8
Benton - Fermentation Eye Cream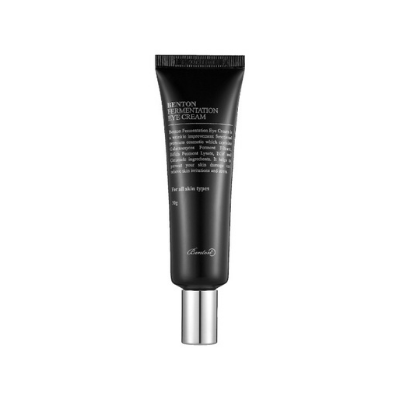 Courtesy of Korean Brand - Benton
Stylevana Review: Sometimes an effective eye cream like Benton's Fermentation Eye Cream is all you need to f̶a̶k̶e̶ achieve the well-rested look. This eye cream unites all superstar ingredients together to keep your eye area hydrated and soft, with fermented ingredients like Bifida ferment lysate and galactomyces ferment filtrate to repair skin damage, along with ceramides, hyaluronic acid, aloe, and panthenol for deep and lasting hydration.
---
Found your perfect match yet? Explore our ceramide bestsellers and pick your favorite to refine your Korean skincare routine starting today!
Disclaimer: We strongly recommend anyone with problematic skin conditions to seek professional advice from dermatologists and sort out what ingredient works best for your skin type to get the result you want.