LJ + PK 4EVER! — Sorry, I just couldn't hide my inner fan-girl after watching Netflix's "To All the Boys: Always and Forever'' on repeat (and swooning) for the 100th time. But if we're being honest, the sweet love story between Lara Jean (played by Lana Condor) and Peter K. (played by Noah Centineo) isn't the only thing that has turned us into human heart-eye emojis. We're all falling head over heels for Lana Condor's girl-next-door makeup look and hair style from the movie. So, TO ALL THE BOYS girls listening, here are some beauty hacks you might've missed from the show and we're here to help you achieve the best Lara Jean Spring look!
---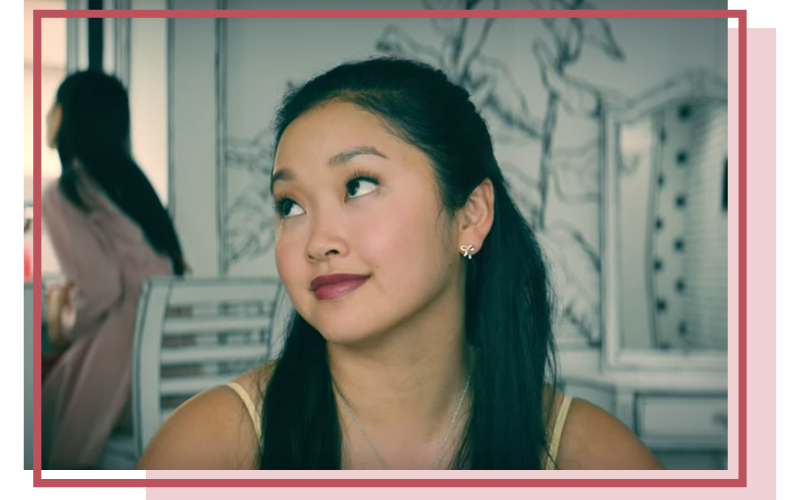 From Netflix's To All the Boys: Always and Forever
Thanks to Lana Condor, I think we might have found a new signature lip color to champion for the coming Spring season. Going for a more sophisticated style, Lana, as Lara Jean, rocks her signature burgundy red lip look throughout this To All the Boys chapter as she is becoming a college student. As always, she wears her commanding red lips that truly complete the makeup look all on its own, which is equally mesmerizing as a day look as it is alluring for a romantic date-night look. Believe it or not, sometimes all you need is a classy red lip to enhance the whole look, and now we can all learn from Lara Jean to wear this statement-making lip look so effortlessly.
Korean Makeup Tip
Pair this red lipstick look with minimal eye makeup: think simple mascara, a touch of eyeliner + a light wash of blusher across the cheeks. Remember, a well-balanced makeup look goes a long way so DO NOT over-do it.
---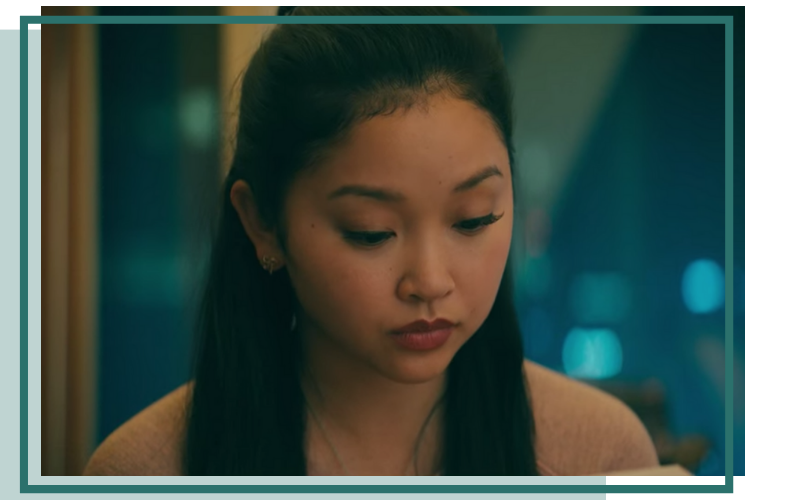 From Netflix's To All the Boys: Always and Forever
A half-smokey eye makeup look is so under-rated compared to a full-on smokey eye look, that's why we're glad to see Lana Condor pull it off so well in this To All the Boys episode. The technique is to layer the eyeshadow in gradient finish, delivering a subtle charm without trying too hard to cause drama (much like the unbothered queen that is Lara Jean in the story). We're calling it a "half-smokey" eye because it isn't quite a full-blown edgy look, but still volumizing enough to perfectly contour and define your eyes with a bit of dimension.
Korean Makeup Tip
Wear this half-smokey eye look with earth-toned shades with a touch of sparkle and shimmer that are buildable and long-lasting for a more defined and dashing appearance.
---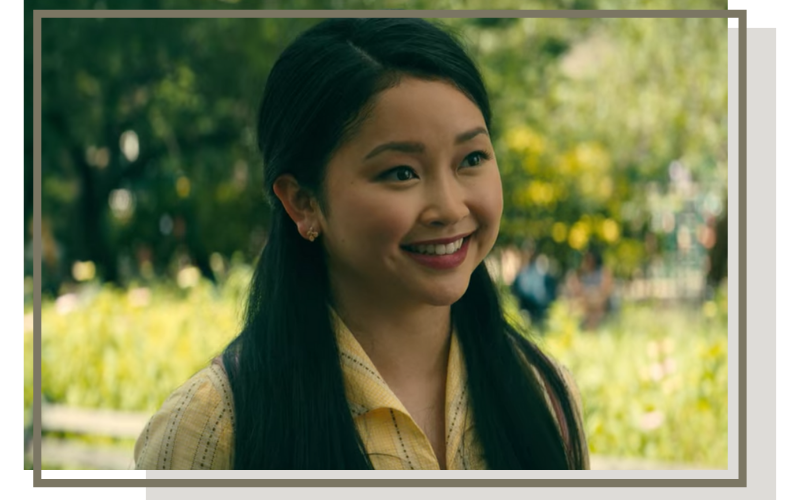 From Netflix's To All the Boys: Always and Forever
Take this as a reminder to not let those beautiful apple cheeks distract you from the perfect contour on Lana's face. Her finely chiseled features are a scene-stealer throughout this To All the Boys episode, all thanks to the impeccable shading and highlighting job by her on-set MUA. The key is to draw the number "3" from the forehead, down to the cheeks and jawline to achieve a 3-point contour, and along the two sides of the nose bridge to define the shape of the nose. Then add a light wash of highlighter on the nose bridge to make it look more dimensional.
Korean Makeup Tip
Used up your highlighting and shading compact? Blusher and bronzers are actually a good alternative for accentuating your cheeks for a similar contouring effect. If you want to bring a glossy shine to your complexion, add a touch of champagne-shade eyeshadow to highlight your nose and cheeks for a stunning holographic glow.
---
From Netflix's To All the Boys: Always and Forever
The sweet-natured Lara Jean is not only winning at life with Peter K. as her boyfriend, but those dreamy lashes of hers are GOALS too. Wearing faux lashes with minimal makeup is one of the beauty hacks we can all learn from Lara Jean if you love a balanced, natural look. So, put away your eyeliner and eyeshadow if you're going with falsies for a casual day look.
Korean Makeup Tip
Apply one coat of mascara to your natural lashes before putting on your faux lashes for a more natural, seamless blend. Finish off with a bit of mascara on your lower natural lashes for the perfect wide-eyed effect.
---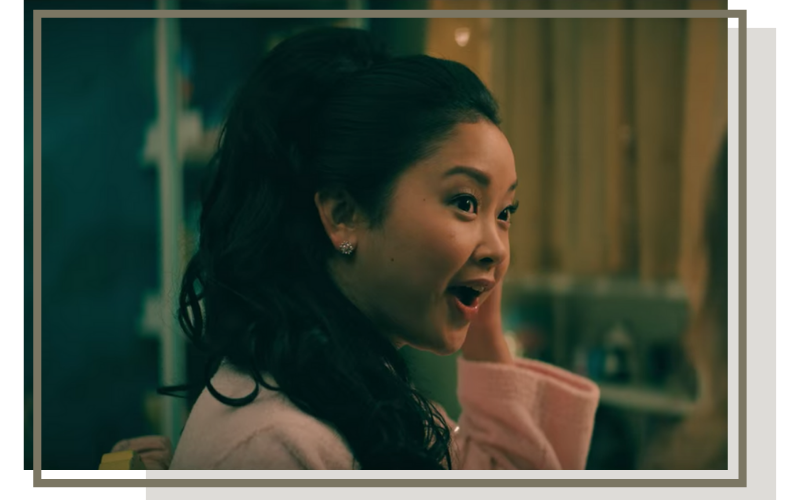 From Netflix's To All the Boys: Always and Forever
Of course, we cannot miss out on Lara Jean's enviable voluminous, luscious hair. As much as we all love her high ponytail or cutesy piggy tails, Lara Jean champions the glamorous, permed hair style for her prom night to show off her long shiny locks like no others. The beauty secret? Pamper your hair with regular hair mask treatments and an anti-hair loss hair care routine. Building an elaborate hair care routine is the key to keeping your hair healthy, shiny and frizz-free, especially if your hair is going through damages from excessive styling with chemical dyes and heat.
---
I don't know about you but these beauty hacks and makeup tips are definitely going into my books this Spring! Explore our wide range of gorgeous Korean makeup products and master the perfect girl-next-door look inspired by Lara Jean now!