Flaky, chapped lips during the winter are absolutely nothing sexy, which could sometimes even turn out to be a 'bloody' horror story. That is why we need to keep our pockets, bags, vanities stocked with the best lip care products. We have prepared a check-list of the best lip care tips and lip care products that we cannot live without: a lip balm with SPF, a medicated lip balm, a tasty lip oil, a do-it-all lip mask and more to be discovered.
1. Exfoliate for smoother lips.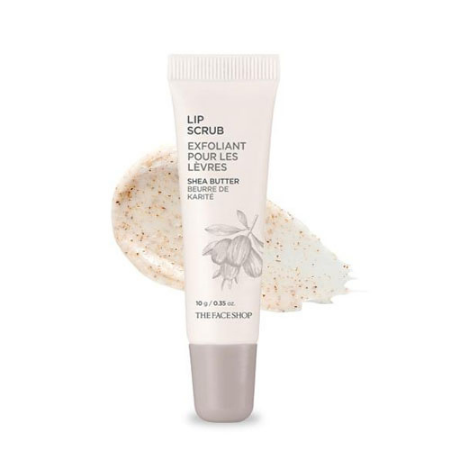 Lip scrubs are the perfect step to start your lip care routine, which are great at buffing off any dry flakes and promoting the blood flow at the delicate area. This helps the lip care products in the subsequent steps to absorb better, creating plumpness to the lips with hydration. We highly recommend MISSHA's Superfood Apricot Seed Lip Scrub for your lip care routine, which features walnut shell powder to gently remove dead skin on the lips.
How to use a lip scrub? The best lip care routine with a lip scrub should go like this: apply an appropriate amount of lip scrub to wet lips, massage the lip scrub gently on the lips, and remove the lip scrub with lukewarm water or with a wipe.
Best Lip Scrubs for Your Lip Care Routine
---
2. Moisturize your dry lips on the go.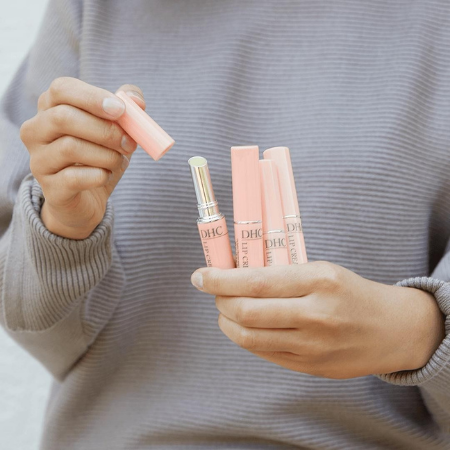 While lip scrub helps buff away all the unwanted from the lips, lip balm is what you should stow in your pocket or bag to make sure your lips will be hydrated throughout the day. One of the best lip balms for chapped lips, the DHC Lip Cream features olive oil, aloe essence, licorice derivatives and vitamin E to keep the lips moisturized with a healthy, natural shine. You can also try lip balms that are formulated with SPF for an extra touch of sun protection for your delicate lips.
How to use a lip balm on the go? Keep your lip balms in your pockets during winter months to combat cold-induced cracks and flakes. Glide it on your dry lips whenever is needed, or apply it over your lipstick as a finishing step to add a natural, glossy finish.
Best Lip Balms to Keep Your Lips Hydrated
---
3. "Patch" things up with your dry lips.
If you are a K-beauty fan just like us, you must have heard of lip patches before. Lip patches are a gel-like lip care treatment which adheres well onto the lips to help plump fine lines and deeply moisturize the lips. The PUREDERM's Intensive Lip Care Gel Patch is enriched with shea butter and cranberry to soften chapped lips while providing intensive hydration for the pout.
How to fit a lip patch into your lip care routine? First, clean your lips with a lip scrub. Then, apply the lip patch onto your clean lips, and leave it on for 10 to 15 minutes. Remove the lip patch, massage the remaining essence onto the lips and finish with a glide of lip balm.
Pick Your Favorite Lip Patch
---
4. Use lip oil to lock in moisture.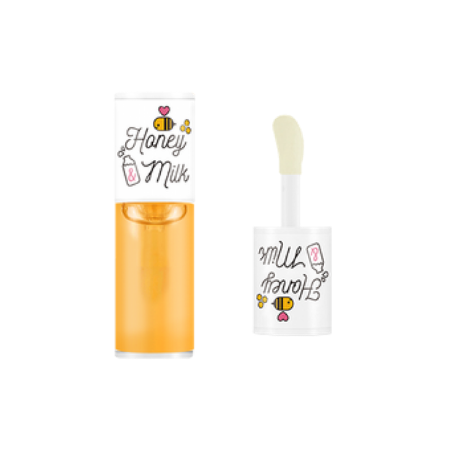 Not a lip balm or a lip gloss, lip oils are basically the one lip care product that features the moisturizing benefits of a lip balm and the plumped, shiny finish of a lip gloss. The A'PIEU Honey & Milk Lip Oil is just the soothing solution you are looking for your chapped lips, which features milk and honey extracts, and vitamin E that taste good while protecting and nourishing the lips with moisture.
How to use a lip oil? Swipe the lip oil directly onto your lips after lip scrub for a treatment-like lip care routine. You can simply apply it alone for a mirror-like finish or coat your favorite lipstick formula for an eye-catching shine.
Best Lip Oils to Achieve a Glossy Shine
---
5. Keep your dry lips hydrated overnight.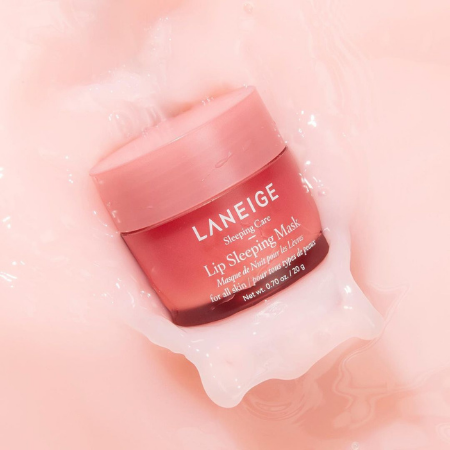 These days, Korean masks are ubiquitous in different skincare routines. Whether you are looking for some TLC for your face, under-eyes, hands or even feet, there is a mask out there formulated for your needs. Of course, we cannot miss out the mask options for lip care. LANEIGE's Lip Sleeping Mask is a true savior we could not not mention. Jam-packed with ingredients like vitamin C, berry extracts, as well as hyaluronic acid to help lock in moisture, your lips would feel quenched after using it.
When to use a lip mask? For an intense lip care routine, you can first use the lip scrub to buff off dead skin, then apply a lip patch, and finally follow with a lip mask. Leave it on while you snooze; you will wake up to soft, hydrated lips. You can also use it throughout the day as an ultra-thick lip balm during the winter.
Best Lip Masks for Overnight Treatment
---
There are a lot of lip care products we have shared here. We bet you're already eyeing off some of the best lip care products sitting somewhere in our list - ones that you would find extra useful during this winter. Pick up your favorite lip care treatment and get ready for smoother, plumped lips.