Happy International Women's Day to all the badass women out there who are busy making changes in the world, with one beauty empire at a time. Yes, today we're dedicating this post to honor and appreciate the beauty heroines in our lives, and the hardworking ladies who have worked hard and conquered everything to help YOU be the best and brightest you. So to celebrate the success of women in the Korean beauty industry (because an empowered woman empowers other women), here are 8 Korean beauty brands owned and run by women that will inspire you!
---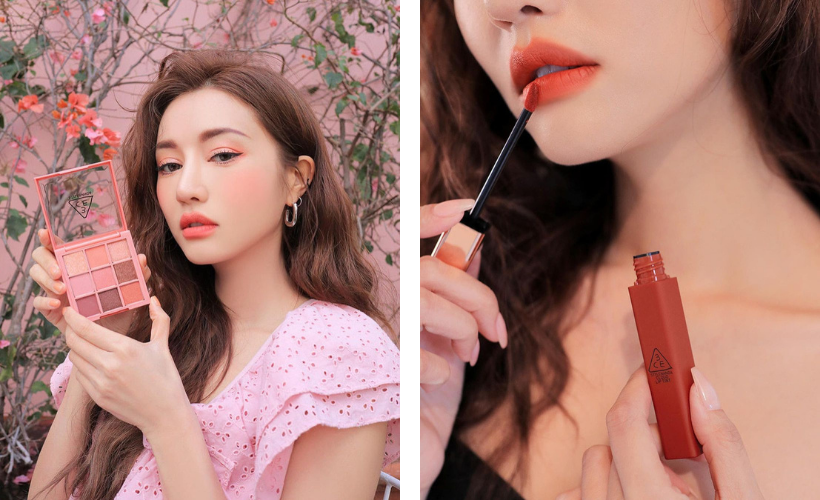 Courtesy of Korean Brand - 3CE
Established in 2009 by Kim So-hee, 3CE is one of the world's fastest-growing K-beauty brands under their parent company Stylenanda Korea. As the founder of 3CE, Kim So-hee has successfully decoded makeup magic for every woman in every age with an easy-to-use, easy-to-choose, easy-to-gift range, such as the swoon-worthy 3CE's Velvet Lip Tint collection and Cloud Lip Tint collection featuring more than 10 stunning shades and finishes. Not to mention the brand's signature Multi-Eye Color Palette to help you get glammed up with a chic makeover.
---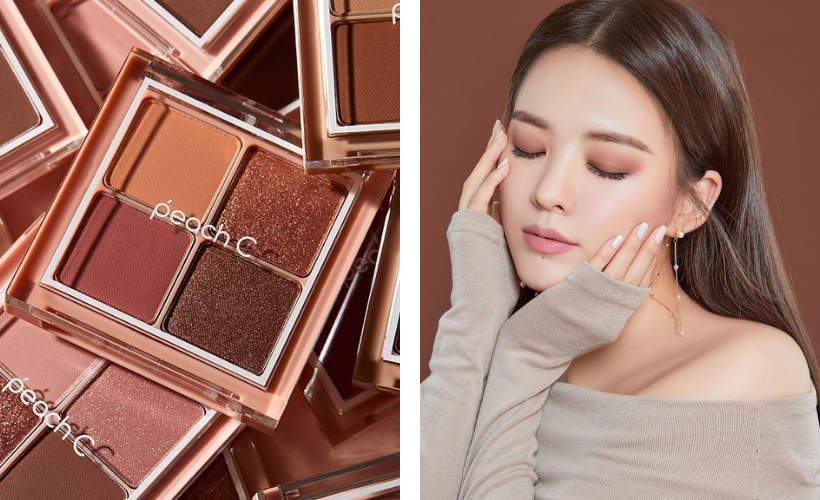 Courtesy of Korean Brand - Peach C
Korean cosmetic brand Peach C was founded by Korean model and blogger, Ha Neul. This K-Beauty brand boasts a fresh, bright, and easy-to-wear eyeshadow shades packaged in a stunning palette, just like the Falling In Eyeshadow Palette. The brand is famous for its makeup collection that adds a sweet, youthful uplift through vibrant essentials, such as the it-girl item Champagne Eye Glitter to transform yourself into a sparkling goddess.
---
Freshly launched in 2016, SOME BY MI is founded by Lee Ji-Eun. She has turned her SOME BY MI empire into one of the latest K-Beauty labels that deserve a place on your skincare radar. This Korean brand is most famous for its flagship collection, the 30 Days Miracle lineup, as well as the "sold-every-3-second" mega-hit SOME BY MI toner.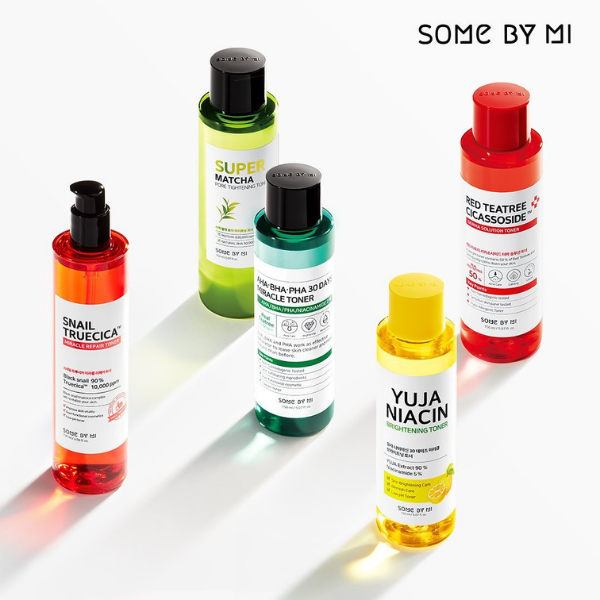 Courtesy of Korean Brand - SOME BY MI
This Korean brand not only offers acne-fighting skincare products that will treat your troubled skin on all fronts, it also introduces a wide range of effective ingredients like AHA/BHA/PHA, centella asiatica, and Yuja to your skincare routine. If you need fast-acting formulas and hypoallergenic solutions to improve your blemished, acne prone skin, we highly recommend SOME BY MI's Yuja Niacin Blemish Care Serum and the Yuja Niacin Brightening Moisture Gel Cream from the brand's Yuja Niacin line, which is powered by yuja extract and niacinamide for brightening and moisturizing effect to lighten dark spots and hyperpigmentation.
---
Clean, natural, and organic, STYLEVANA's all-time favorite K-Beauty brand iUNIK is founded by Michelle Kim, who is also the CEO of the brand. A skinimalist at heart, Michelle designs iUNIK with wide range of cruelty-free products that will leave your skin looking as fabulous as it feels with an arsenal of ingredients that have all your skincare needs covered.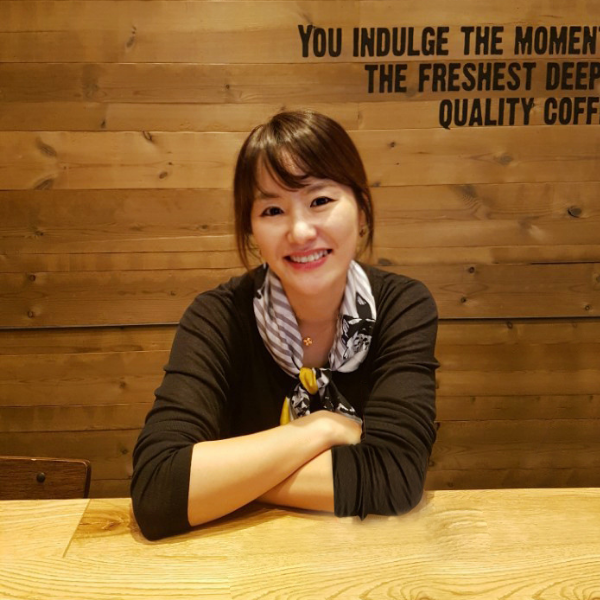 Michelle Kim, CEO and Founder of iUNIK
"In a world full of cosmetic ingredients and packaging, iUNIK started with a simple motto — Finding Skin Happiness."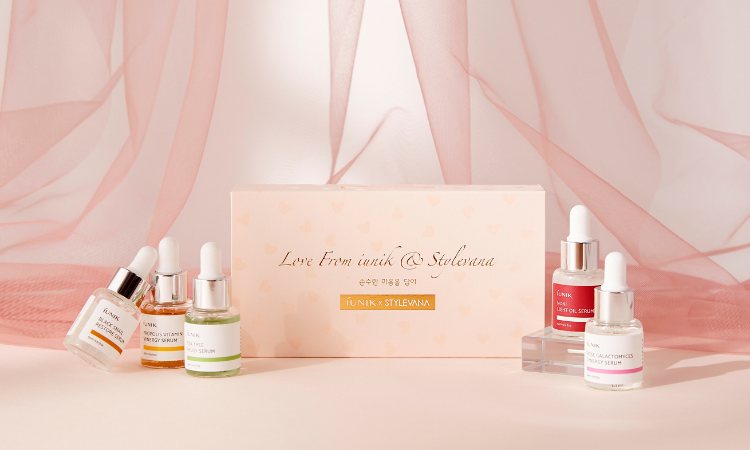 Courtesy of Korean Brand - iUNIK
iUNIK is famous for its serum collection, which is why you should try the iUNIK x STYLEVANA Exclusive Mini Serum Set. It is a capsule collection that enhances your daily skincare routine with the brand's bestselling serums, which includes the Hyram approved Tea Tree Relief Serum (15ml), Rose Galactomyces Synergy Serum (15ml), Propolis Vitamin Synergy Serum (15ml), Noni Light Oil Serum (15ml) and Black Snail Restore Serum (15ml).
ALSO READ: #VANAChatroom: Finding Skin Happiness with iUNIK
---
From your day-to-day makeup and skincare needs through to korean face products, RiRe is definitely a k-beauty brand that should be on your radar. Their cruelty-free makeup and skincare collection offers everything you could possibly need to help treat your skin and transform your look to a Korean natural makeup.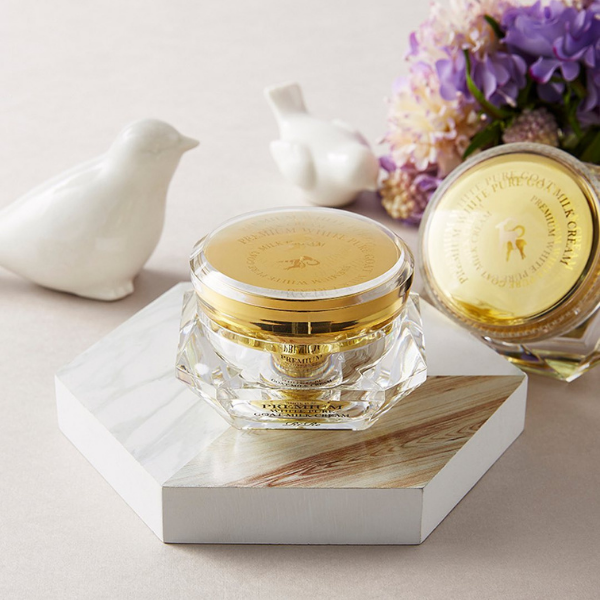 Courtesy of Korean Brand - RiRe
Like the bestselling RiRe All Kill Blackhead Remover Stick, RiRe's Premium White Pure Goat Milk Cream is one of the brand's most-favorite skincare products for its highly rejuvenating formula packed with abundant nutrients and water for wrinkle treatments. As well as skincare, RiRe offers a fabulous korean natural makeup collection full of holy grail products including the Luxe Eye Lash Essence and Fork Eyebrow Tint.
---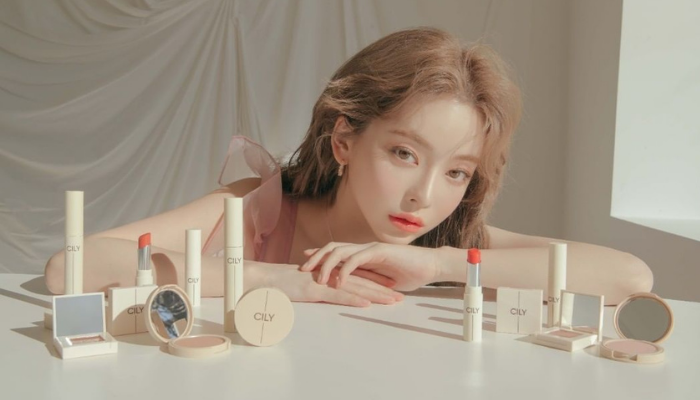 Courtesy of Korean Brand - CILY
CILY (Color Imagine Love Yourself) is a Korean beauty brand launched by Kang Taeri, who is a Korean model with a vision to create a line of Korean makeup products that resonate with her sweet and vibrant personality. Even though it is a relatively new brand, CILY has already gained a huge global following. This cult-favorite Korean makeup brand boasts a wide range of makeup products including eyeshadow, blushes, and lipsticks that will help you achieve the most crush-worthy look to wear day and night.
The brand's most-favorite CILY Eyes On Me eyeshadow collection comes in 6 beautiful shades to help you recreate different chic and casual Korean makeup looks to match your mood!
---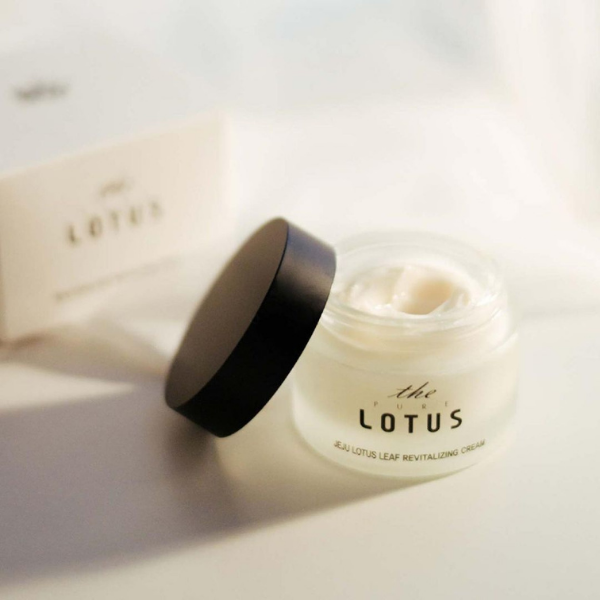 Courtesy of Korean Brand - THE PURE LOTUS
THE PURE LOTUS is the brainchild of Eugene Oh, whose brilliant mother is the mastermind behind some of the gorgeous packaging of the brand's skincare products. This K-Beauty label is a cruelty-free Korean skincare brand from Jeju Island that releases a quality, result-driven range of skincare using pure, natural white lotus leaf extracts from Jeju Island as the cornerstone of its skincare product range. This brand is famous for the Jeju Lotus Leaf Essence Lotion, which is a luxurious lotion-and-cream hybrid infused with 70% lotus leaf extract packed with antioxidants and antibiotics. THE PURE LOTUS also has a wide range of hair care products, including the bestselling (and a must-try favorite) Jeju Botanical Hair Loss Shampoo.
---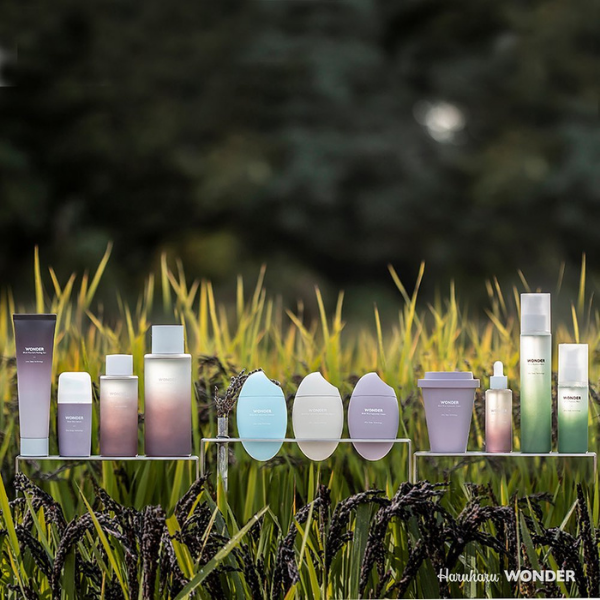 Courtesy of Korean Brand - Haruharu WONDER
Haruharu WONDER, meaning "everyday wonder" in Korean, is a lifestyle skincare brand founded by Jae Won Jeong. She wants to make it easy for all women to pursue natural, honest beauty through Haruharu WONDER without having to sacrifice effectiveness.
"A woman who values herself and chooses what's good is our main client."
Haruharu WONDER's hallmark Black Rice collection is the brand's latest buzz-worthy launch, due to its amazing ability to stimulate metabolism and soften the skin to combat signs of aging. We highly recommend starting your daily skincare routine with the Black Rice Moisture 5.5 Soft Cleansing Gel, which is formulated with naturally-derived surfactant extracted from coconut that delivers gently and thorough cleansing of dead skin. Follow it with the highly nourishing Black Rice Hyaluronic Toner to comfort your skin, as well as the Black Rice Serum. All Haruharu WONDER products, including the Haruharu WONDER face mask collection, are formulated with distinctive natural fermentation technology and biotechnology, which will help optimize and amplify raw ingredients' effect and the delivery of active ingredients.
ALSO READ: How to Reverse Your Age with Haruharu WONDER's Black Rice, Honey Green, and Maqui Berry Line
---
Which one of these awesome brands are your next favorite? Or are you *finally* inspired to start your own empire too? Either way, explore more Korean beauty brands to make your mark!