As the season is changing from summer to fall, your skin is most prone to problems. This is the time of the year when you have to take extra care of your skin. No doubt, Korean face masks can keep your skin problem at bay during this season-changing period. For a good reason, they have the different ingredients with healing properties tailored to your skin concerns and they don't cost a fortune!
If you're still at a loss looking for the best face mask to suit your skin type, we're here to help you out. Check out recommendations according to your skin type.
---
For Sensitive Skin – Soothing mask
If your skin easily reacts against a number of different ingredients, then that only means you have sensitive skin. I recommend using face masks that are free of any alcohol, synthetic fragrances, sulphates, mineral oil, formaldehyde, and other harsh ingredients.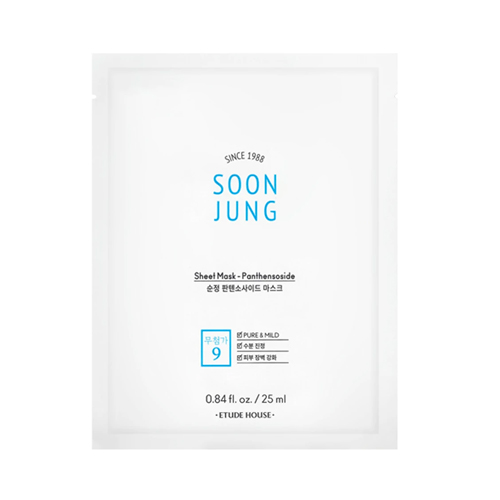 Etude House offers products with hypoallergenic formulations, so you can rest assured when trying their face masks. Their Soon Jung Panthensoside Sheet Mask has been strictly tested by dermatologists and given a green pass in an allergy test. The Panthenol and Madecasoside ingredients are what hydrate and soothe your fatigued skin, lessening the chances of having scaly pink rashes. It's also made with 100% bamboo sheet so you don't have to worry about it irritating your skin.
Check out more for Soothing and Calming:
---
For Dry Skin – Moisturizing Mask
Skin hydration is essential for skin every single day. But for those have dry skin might need extra boost of hydration to keep the moisture levels of your skin balanced. If your skin is suffering from dry and rough patches, it's better for you to stick to moisturizing masks with hydrating and calming ingredients, which read as the following: hyaluronic acid, ceramides, honey, and sodium hyaluronate.
If you haven't been living under a rock, you would've seen Mediheal's N.M.F Aquaring Ampoule Mask making its rounds on social media. This ampoule face mask enhances the natural moisture-holding ability of your skin while controlling the sebum and minimizing the pores. It consists of hyaluronic acid and ceramide, ingredients famous for their ability to lock in moisture. Pack it for instant hydration when you're on the transit or on a vacation!
Check out more for Moisturizing:
---
For Oily Skin – Detox treatment
Excessively oily skin can be quite frustrating as it can lead to breakouts and oily pores. Looking for something to help you control oil, remove impurities, and keep your skin properly hydrated at the same time? Check out face masks with salicylic acid, clay, fruit enzymes, and healing antioxidants like green tea and tea tree.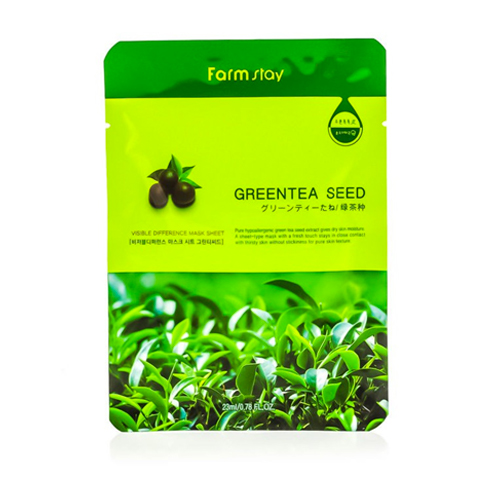 If you have been using clay mask for a detox treatment, check out Farm Stay's Visible Difference Mask Sheet - Green Tea Seed for something new to try. This mask contains Green tea seed extract, which serves as a potent antioxidant and promotes the healing of scars wounds while doubling as a superb moisturizer.
Check out more for Combating Acne:
---
For Combination Skin – Multi-masking
If you have combination skin, you often have the 'best' of both worlds — an oily T-zone and dry cheeks. While you are struggling with using multiple products in order to address a variety of concerns, the best and effective alternative to that is 'multi-masking', where different masks are applied to different parts of the face simultaneously.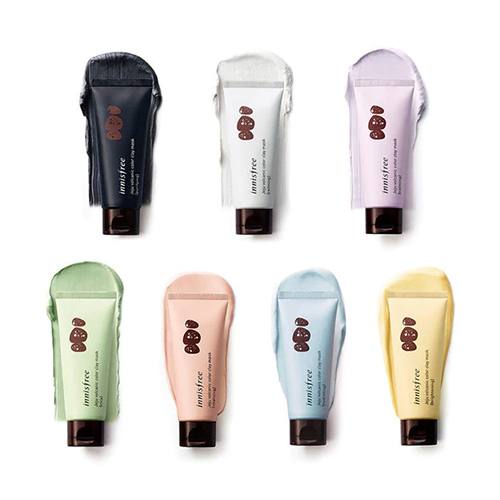 Here's the best multi-masks for you to consider. Jeju Volcanic Color Clay Mask from Innisfree brings the fun to your skin care routine when your skin is feeling dull. These refreshing clay mask formulated in 7 colors with 7 functions can be placed anywhere on your face where you spot any clogged pores and anywhere that needs extra care. It's been said that these masks will help your skin refreshed with a radiant glow, making for a quick fix before a big party.
Check out more for Multi-masking:
---
For Mature Skin – Anti-Wrinkle and Whitening mask
Fine lines, wrinkles, and dull skin are some of the obvious signs hinting at skin aging. To tackle or prevent aging, you'll need to look for options with niacinamide (Vitamin B3) or hyaluronic acid, which help boost cell turnover, promote collagen production, retain moisture, and repair skin tissue. Additionally, snail mucin and pearl are known to fade dark spots and reduce the appearance of wrinkles. Rice seed is also an excellent ingredient when it comes to firmness and elasticity.
Before you go "ewww" at the snail essence, you have to agree that snail slime has anti-aging benefits and is often regarded as the equivalent to the fountain of youth. Its effectiveness has won over a huge pool of loyal customers. Try Tonymoly's Pureness 100 Mask Sheet – Snail . Infused with snail secretion filtrate, it takes care of damaged skin and stimulates skin regeneration. Tonymoly also includes 100% glacier water in their face masks to stay moist while worn for a long time.
Check out more for Anti-Wrinkle and Whitening:
---
If you pay extra attention to your skin type and skin concerns, you'll be making a world of difference to your appearance. So, try out one of these masks and begin your journey towards having healthy skin.
Keep up-to-date with all the latest Asian fashion and beauty news by following us on