Predicting what skincare trend will dominate 2022 is no easy task as there are already so many new, up-and-coming Korean skincare brands taking the centre stage as we speak. Whether it's a buzzworthy hi-tech beauty gadget or new ingredients everyone has been talking about, we're here to welcome 2022 with K-Beauty skincare trends that will take over your Instagram feed like a storm! So, keep scrolling to see which new K-Beauty trend catches your vibe and learn how to upgrade your skincare routine in 2022 like a pro!
---
1. More wash-off masks, less sheet masks.
If you're someone who enjoys an elaborate self-care routine and doesn't mind the extra work, good news: wash-off masks are taking over in 2022. In the near future, the skincare world will continue to see a move towards more environmental-conscious substitute like wash-off masks and away from single-use sheet masks to reduce disposable wastes.
Axis-Y - Mugwort Pore Clarifying Wash Off Pack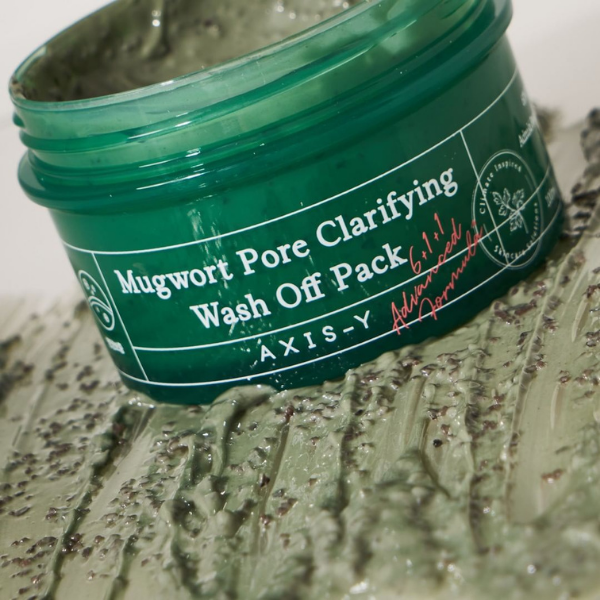 Courtesy of Korean Skincare Brand - Axis-Y
Our current favorite wash-off treatment is the Axis-Y Mugwort Pore Clarifying Wash Off Pack. This cult-favorite Axis-Y wash-off mask contains 61% Mugwort extract and other skin-loving ingredients to keep your skin bright and soothed. It also deeply cleanses the skin of impurities and gently exfoliates + soothes skin for a bright, healthy complexion.⁠
YOU MAY ALSO LIKE THIS: How to Multi-Mask with Clay Mask, Mud Mask & Sheet Mask
THANK YOU FARMER - Back To Relax Soothing Gel Mask
Courtesy of Korean Skincare Brand - THANK YOU FARMER
For your sensitive, dry cheeks, you can multi-mask with the THANK YOU FARMER Back To Relax Soothing Gel Mask. This gel mask wraps hydration and soothing into one, thanks to the nourishing mix of centella asiatica and allantoin. It also contains plumping ingredients like collagen and sodium hyaluronate to firm and strengthen the skin barrier, leaving it feeling refreshed and hydrated.
---
2. Go for minimal, pared-back formula.
If skinimialism (skincare-minimalism) wasn't really your thing in 2021, this year would be a good time to officially venture into this new K-Beauty trend. We see a rise in minimalist beauty in 2022, which means simpler skincare routine with minimal products. You can expect more skincare formulas that are designed for sensitive skin with no more than 10 ingredients and with only clean ingredients. Korean skincare brands like iUNIK will be pioneering this K-Beauty trend in 2022.
Courtesy of Korean Skincare Brand - iUNIK
Clean, natural, and organic, STYLEVANA's all-time favorite K-Beauty brand iUNIK is teaching us through their skincare products how to find true skin happiness with a simple, minimalistic skincare routine. Whether it's city-worn skin or sensitive skin in general, iUNIK has a wide range of skincare solutions that help relieve stressed skin and other skin concerns related to our increasingly stressful lifestyle and pollution.
---
3. Hi-Tech Beauty + Self-Care = Future.
Hear us out: self-care was (and still is) a big thing everyone's been talking and obsessed about. So naturally, an at-home facial treatment is definitely something on the table for 2022. And the ultimate step to top it off? An at-home smart beauty tool that is mess-free, hassle-free, and result-promising. Case in point, an LED mask for a good light therapy for the skin. Without having to step outsided, you can tailor your skincare needs at home with the éclair LED Therapy Mask to elevate your skincare routine for a salon-qualiy treatment.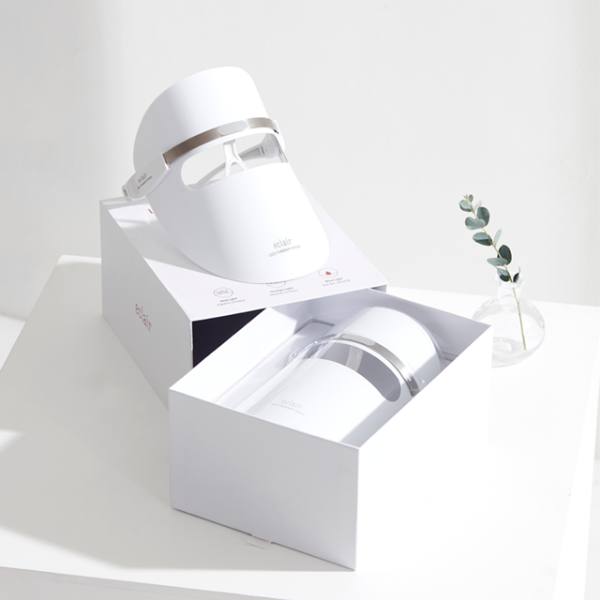 Courtesy of Korean Skincare Brand - éclair
YOU MAY ALSO LIKE THIS: How to Use eclair LED Mask to Treat Acne and Aging Skin?
This éclair LED Mask features three specific wavelengths of 96 LED light sources to wake up sleeping skin, revealing the secrets of clear, bright, youthful skin: red, orange, and blue. As suggested by the K-beauty brand, you should use the eclair LED mask without wearing too many layers of skincare products on your face. Instead, just apply your toner and serum on your cleansed face, then enjoy 15 minutes of the LED light therapy mask, and finish it up with a sheet mask for a 'chok chok' experience.
---
4. Fermented Ingredients
Fermented ingredient is one of the K-Beauty trends expected to bloom in 2022. There is already a whole new generation of Korean skincare products that put famous fermented ingredients like kombucha and fermented rice water into the mix. ICYMI, fermentation yields universally skin-friendly ingredients like probiotics and lactic acid which helps boost skin's overall health by "creating a healthy microbiome—aka the ecosystem of bacteria that lives on the skin."
PURITO - Fermented Complex 94 Boosting Essence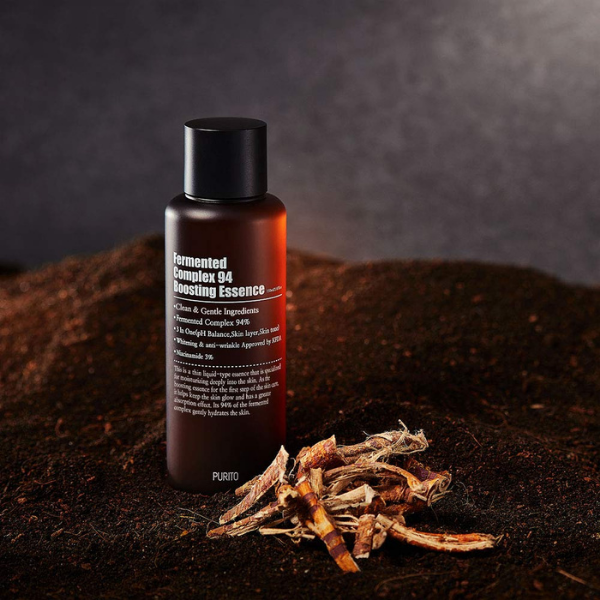 Courtesy of Korean Skincare Brand - PURITO
In short, skincare products with fermented ingredients are great for dry skin and mature skin as the amino acids and rich antioxidant content help revitalize and firm the skin, while also improving your skin's clarity, moisture, skin tone, texture, and hyperpigmentation. Take the PURITO Fermented Complex 94 Boosting Essence as your holy grail when it comes choosing a powerhouse fermented formula. This first essence is formulated with 94% fermented complex and skin-friendly ingredients to help restore a brighter, firmer, and hydrated complexion. It also helps reduce the appearance of wrinkles and fine lines and calm dry, sensitive skin.
---
5. Unexpected Plant Ingredients
Who would have thought red onion would make an all-star ingredient for a blemish-fighting toner? Thanks to all the unexpected scientic findings on plant extracts that are proven to be beneficial for the skin, there will be a major shift towards more organic, plant-based beauty in 2022 that shines light on ingredients like red onion, bakuchiol, and prickly pear seed oil.
Isntree - Onion Newpair Essence Toner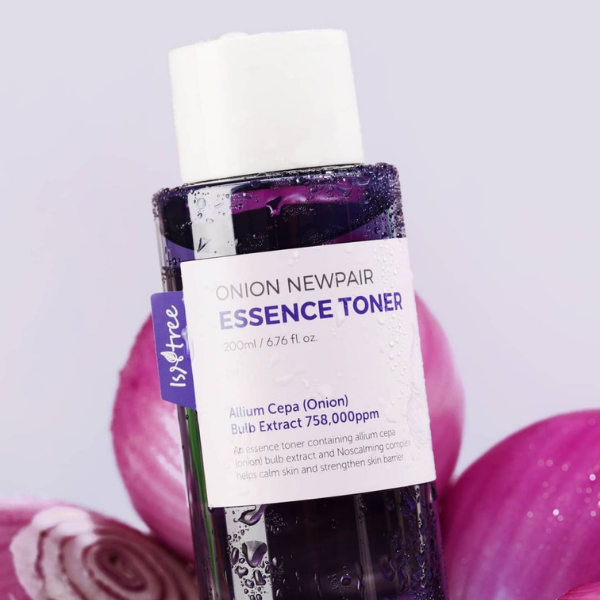 Courtesy of Korean Skincare Brand - Isntree
The Isntree Onion Newpair Essence Toner has an innovative formula that features a soothing blend of red onion + allantoin + panthenol + heartleaf houttuynia to treat acne prone and blemished skin, helping remove blemishes and dark spots caused by skin problems. Apart from red onion, bakuchiol is also a trending skincare ingredient that will soon take over the beauty stage in 2022. This ingredient is often seen as an a alternative for retinol minus the irritation on sensitive skin.
NEOGEN Dermalogy - Real Bakuchiol Firming Serum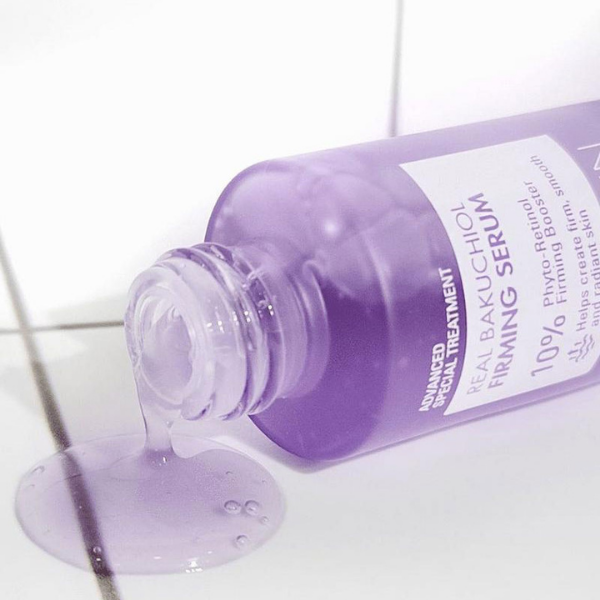 Courtesy of Korean Skincare Brand - NEOGEN Dermalogy
Bakuchiol is also a natural anti-aging powerhouse that boosts skin's elasticity to firm and lift withered skin, which is perfect for those whose mature skin is looking for a power-player to upgrade their routine in 2022. Get yourself a dose of NEOGEN Dermalogy's Real Bakuchiol Firming Serum to revive your skin's vitality and radiance now!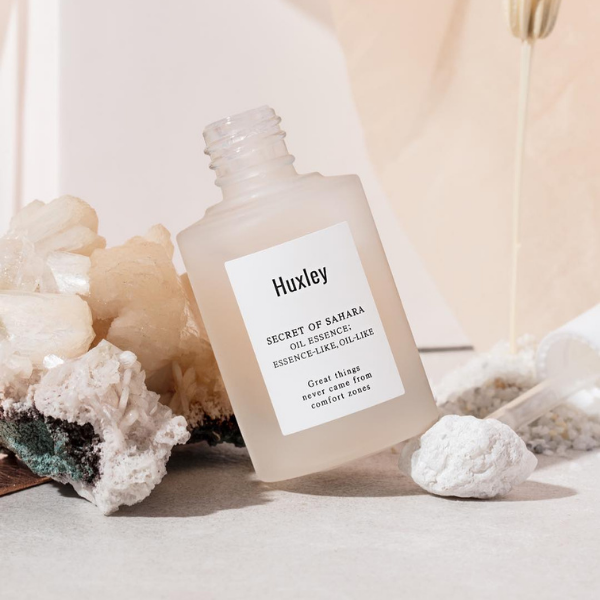 Courtesy of Korean Skincare Brand - Huxley
Prickly Pear Seed Oil may be new to the skincare scene but is rapidly growing in popularity for its properties in fatty acids like Omega-6, Omega-9 and so on. The Vitamin E levels present in the oil promotes cell growth and regeneration to reveal healthier looking skin. That's why the Huxley Oil Essence is the game-changer you need in 2022 to help you revitalize parched skin with natural, antioxidant-rich ingredients while embracing the best of both worlds thanks to its essence-oil mix formula.
---
6. Revival of Vitamin A Products
Retinol, retinol, retinol... We'll be seeing this name more and more often and everywhere in 2022. This Vitamin A derivative will easily chime into the New Year for very obvious reasons and it will stand true to Korean skincare as well. So expect to see more retinol serums, retinol creams, face oils, eye creams, and other topical products.
YOU MAY ALSO LIKE THIS: What is Retinol & What Does Retinol Do?
innisfree - Retinol Cica Repair Ampoule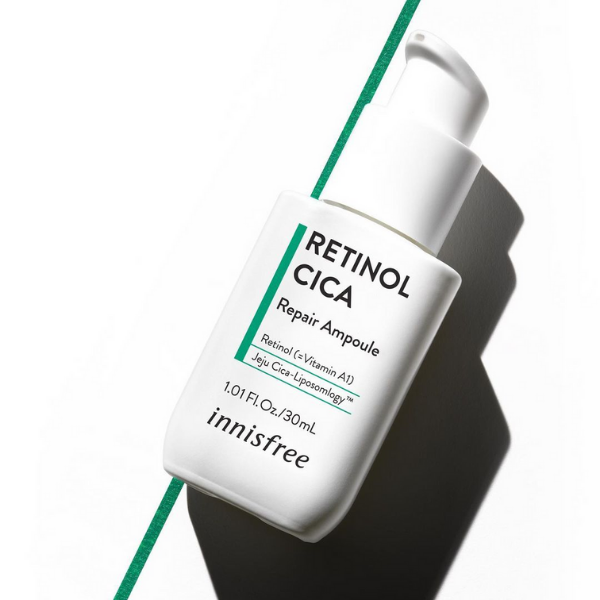 Courtesy of Korean Skincare Brand - innisfree
Retinol and centella asiatica make an unexpectedly great pair, how? Take it from the innisfree Retinol Cica Repair Ampoule which is great at fighting dark spots, treating blemishes and evening out skin tone. This retinol ampoule also contains green tea to calm redness for irritated skin. In case you need the extra TLC for your spots, use the innisfree Retinol Cica Ampoule Focusing Patch for targeted spot treatment.
---
Now that you get the low-down of all the best K-Beauty skincare trends in 2022, go stock up on wash-off masks and your favorite hi-tech beauty to kick off 2022 with a bang! Follow us on Instagram and Facebook to get more instant product updates and skincare tips!