Your vanity is due for a winter makeover, and STYLEVANA's own exclusive VANA Box collection is already at your service! For someone lucky enough to experiment with different Korean skincare products, I get excited when I can spot some real keepers in the game of hit-or-miss. From iconic Korean skincare products to luxurious favorites from bestselling K-Beauty brands, STYLEVANA has upgraded its previous VANA Box series to bring you the Wrinkle Fighter Box 2.0, the Acne-Busting Hero Box 2.0, and the Beauty A-Lister Box 2.0 - all packed with top-shelf favorites for you to try this new season! For those with more mature skin, keep scrolling to find out why you should start introducing the new (and upgraded) Wrinkle Fighter Box 2.0 to your skincare routine!
---
What is VANA Box's Beauty Mission?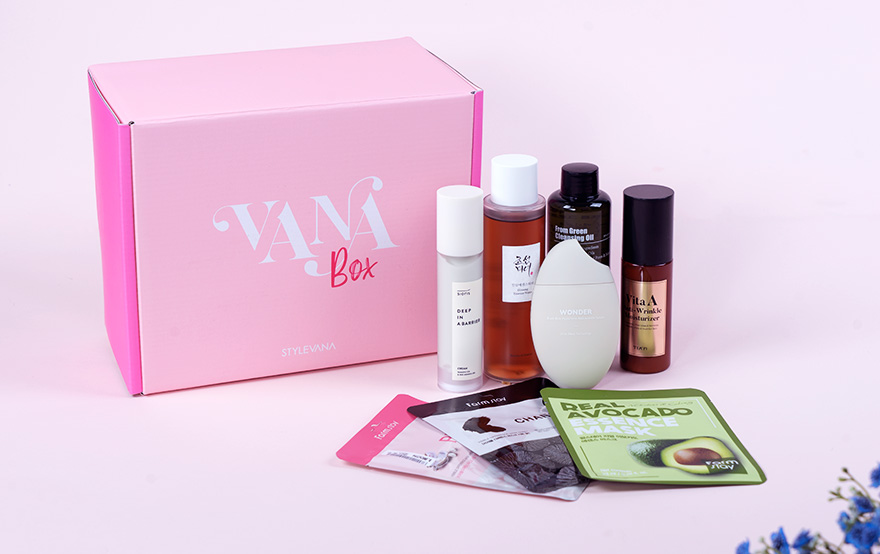 Designed to make your skincare journey easier and an elevated experience, STYLEVANA's Exclusive VANA Box collection consists of 3 different beauty boxes targeting different skincare needs for all seasons. From anti-aging and acne-fighting to top-shelf skincare, these 3 VANA Boxes are the perfect additions for skincare junkies like us who are always looking to build and refine their skincare arsenal with best-in-class Korean skincare products!
---
STYLEVANA Exclusive
For Anti-Aging & Youthful Skin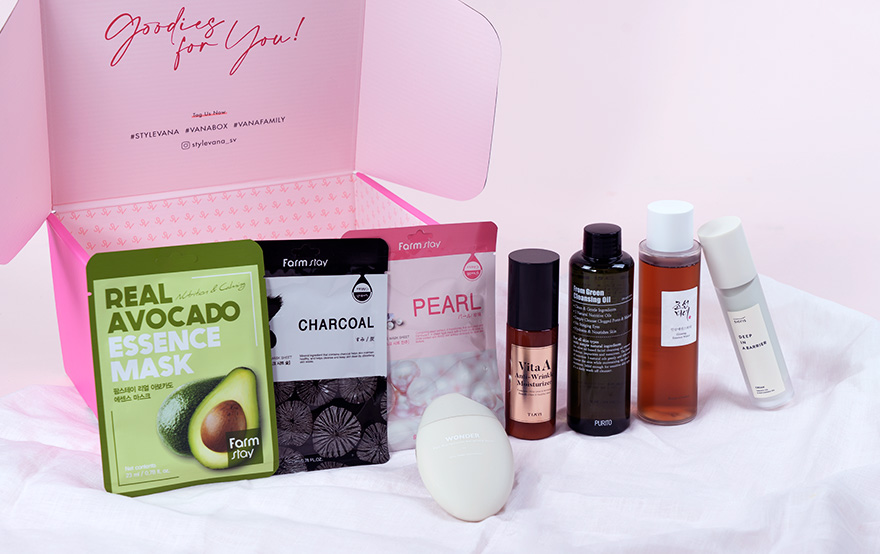 Breathe new life into your skin with this Wrinkle Fighter Box 2.0 that contains all the wrinkle-fighting heroes you need for a youthful glow. Introducing the best Korean skincare picks packed with collagen, ginseng + other powerful anti-oxidants, this VANA Box consists of 8 multi-functional anti-aging skincare products from top Korean skincare brands including Sioris, Haruharu WONDER, BEAUTY OF JOSEON, PURITO, BEAUTY OF JOSEON, TIA'M, and Farm Stay.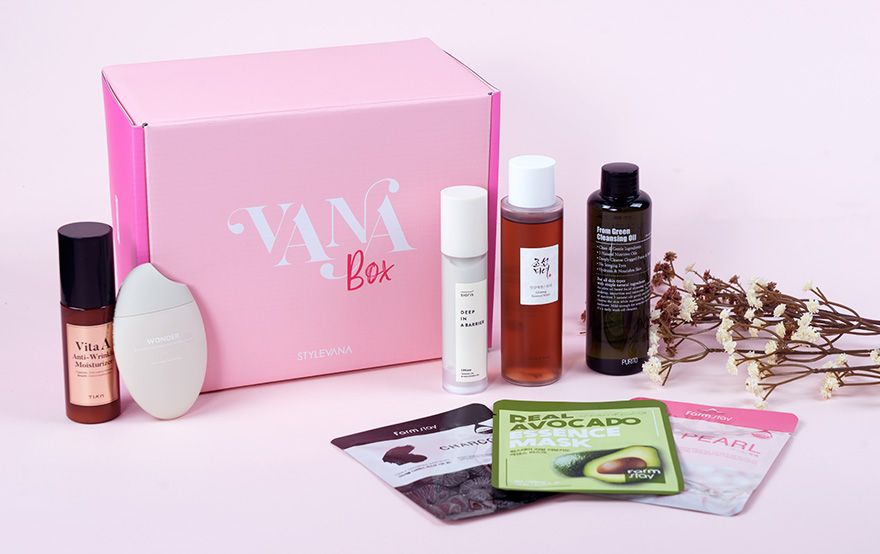 What you'll get:
1. BEAUTY OF JOSEON's Ginseng Essence Water is loaded with 80% Ginseng root water and a mighty ginseng complex to help prevent pigmentation and wrinkles caused by UV rays while boosting all-day hydration to further protect the skin from external stimuli.
2. Haruharu WONDER's Black Rice Hyaluronic Anti-wrinkle Serum has an antioxidant-rich formula featuring fermented black rice + ultra-hydrating hyaluronic acid, to leave you with bouncy and firmer-looking skin.
3. Sioris' Deep In A Barrier Cream relieves and calms inflammation with green tea extract and centella asiatica extract while replenishes your skin overnight with organic citrus fruit water and tamanu oil for a youthful appearance.
4. PURITO's From Green Cleansing Oil (New Formula) is a gentle cleansing oil that thoroughly removes all traces of sun cream and heavy makeup without causing irritation. Infused with olive oil, sunflower seed oil, jojoba seed oil, sweet almond oil and grape seed oil, this cleansing oil is used in the final step of double cleansing to clean and moisturize skin.
4. TIA'M's Vita A Anti-Wrinkle Moisturizer is an anti-aging moisturizer formulated with highly concentrated collagen + Vitamin A to smooth fine lines and restore skin's elasticity. The lightweight formula is easily absorbed by skin for an instant moisture boost.
5. Farm Stay's Visible Difference Mask Sheet (Pearl) contains pearl extract to transform dull skin and achieve a clear and translucent complexion.
6. Farm Stay's Visible Difference Mask Sheet (Charcoal) has a mineral-rich formula that features charcoal to help absorb skin wastes to purify skin and clarify clogged pores.
7. Farm Stay's Real Essence Mask Avocado is packed with nutritious avocado extract that helps replenish skin's moisture and hydrate dry skin.
---
Spot any of your favorites? Stay tuned for Part II where we introduce the rest of the VANA Box collection to upgrade your Korean skincare routine. Follow us on Instagram and Facebook to get more instant product updates and skincare tips!